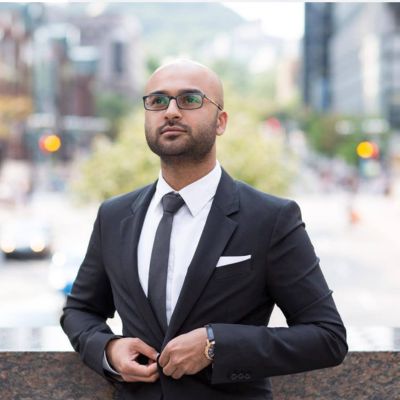 Retention Marketing - Email & SMS Expert
Meet Tabish Bhimani, the trailblazing founder and Principal Strategist at Mastrat Digital, an e-mail & SMS retention marketing agency. As a Platinum Klaviyo Partner, Mastrat's bespoke work and exceptional thought leadership have graced the pages of industry publications such as the Washington Post, Klaviyo, Litmus, Shogun, and Drip.

For over 7 years, Tabish has been the driving force behind some DTC brands' remarkable revenue growth, achieving an impressive 20-30% increase through meticulously timed, personalized, and resonant messaging that captivates audiences from North America to Europe, and all the way to Australia and New Zealand.

Through consulting and lifecycle audits, Tabish has enabled awe-inspiring success stories for a diverse range of industries, including Fitness, Supplements, Health & Beauty, Home Decor, Toy & Hobby, Food & Beverage, Travel, and Apparel. The result? Millions in directly attributable revenue for his esteemed clients.

Tabish possesses a gift for uniting disparate marketing and creative teams, delivering winning strategies for their mutual clients.

Previously, he managed a multimillion-dollar import, export, and distribution operation out of Montreal, honing his expertise in product development, procurement, and logistics. This invaluable background places him in a truly unique position to help brands win in their markets with unparalleled insights.

A veteran member of AdLeaks, Tabish contributes his expertise to the community while actively moderating their Facebook and Email Marketing Groups. His commitment to continuous learning and staying at the forefront of industry trends further cements his position as a trusted authority.

Academically accomplished, Tabish holds a bachelor's in Communication Studies and a Graduate Diploma in Communications Management and Public Relations, elevating his strategic prowess.

When it comes to lifecycle marketing and retention for e-mail and SMS, Tabish Bhimani has few peers – someone who empowers brands to achieve success with unwavering expertise and an unmatched instinct for what truly moves audiences.