3 Ways to Get Your Store Ready for BFCM 2021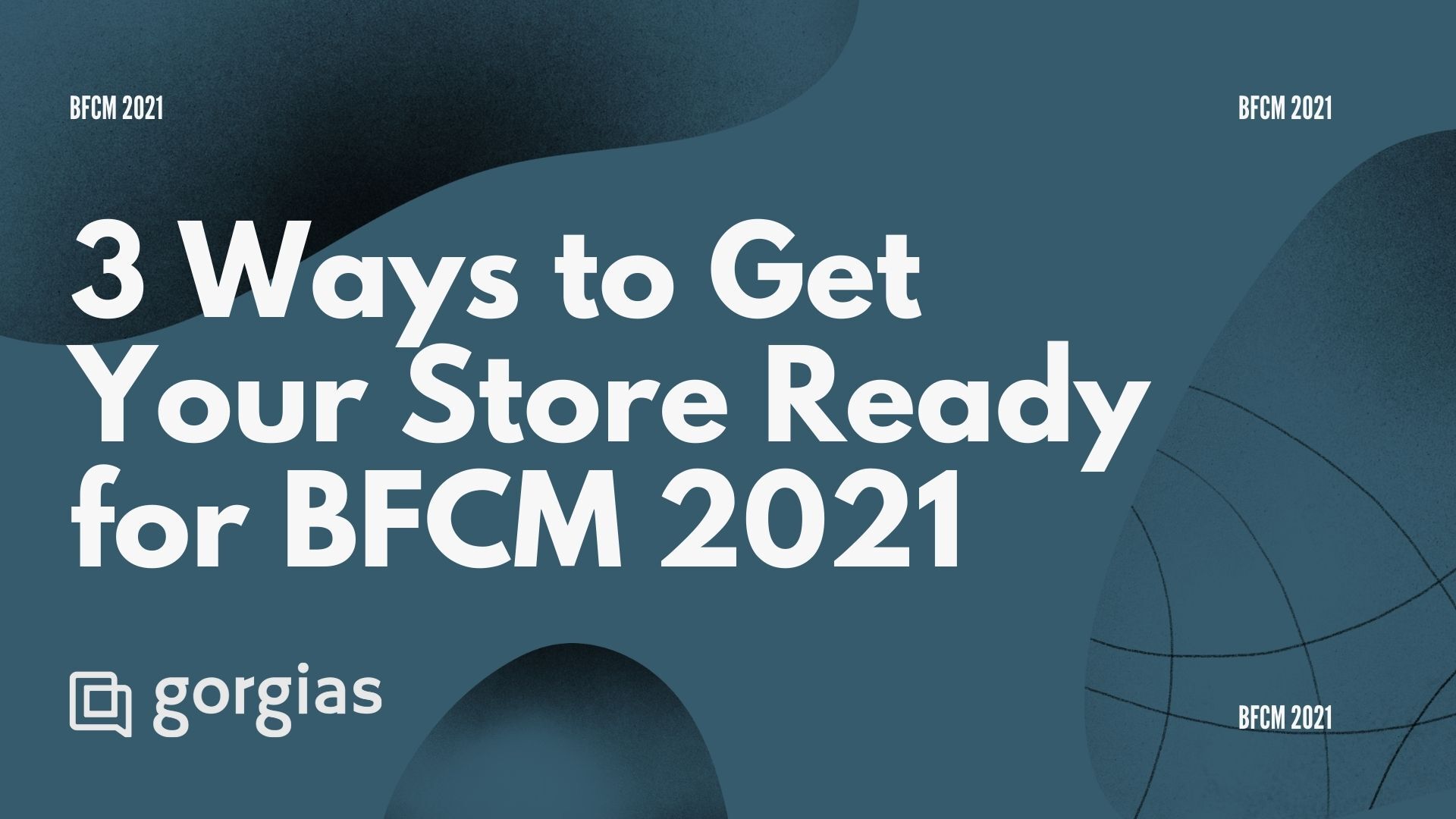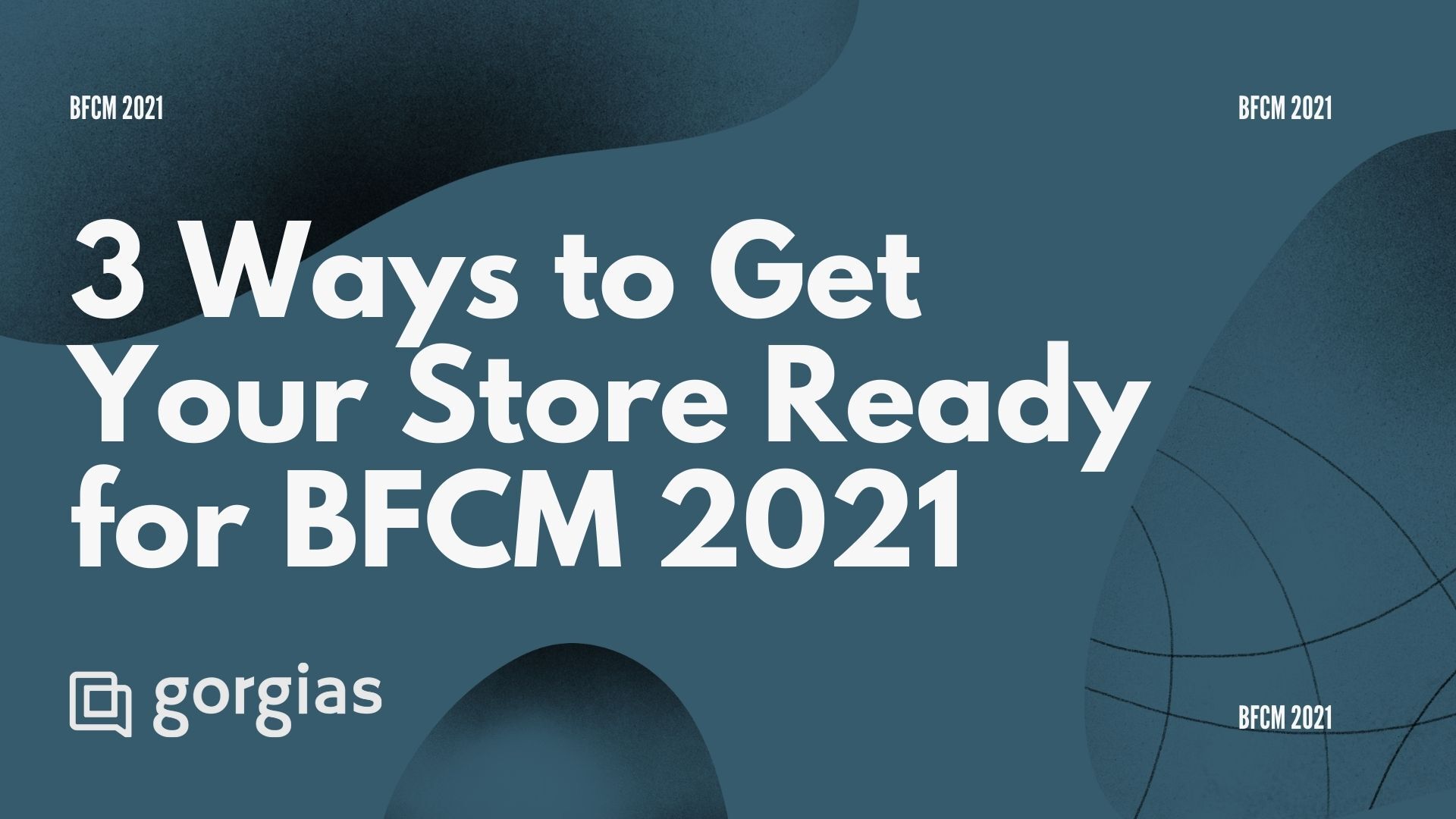 As you get your ad campaigns and store ready for BFCM and the holiday season ahead, don't forget to prepare for one critical thing: your customers.
Increasing sales creates an inevitable influx of customer questions, complaints, and opportunities. But you can prepare your team early with centralized customer communications, pre-written responses, and automation for frequently asked questions.
1. Centralized Customer Communication
The way you respond to and communicate with your customers is always important. But staying on top of inquiries during the holiday selling season is essential if you want to improve on last year's revenue.
Also, customers today expect you to respond quickly regardless of which channel they use to reach out to you. This includes on-site chat, email, and social media.
If you want to prevent prospects from falling through the cracks, you need to centralize your customer communications in one place. Ideally, this central hub will also give you the ability to track replies and turn them into support tickets as necessary.
With Gorgias, you can do all of that and more. Connecting Gorgias to your social media accounts and helpdesk gives you the ability to see every incoming message and interaction with your customers and reply to them quickly. 
Further, if you add Gorgias to your Shopify site, you can see real-time customer information and incorporate personalized content into your responses.
2. Pre-Written Responses to Get Ready for BFCM 2021
Like an IT technician who fixes computer problems by telling you to "turn it off and on again," most customer support requests are variations of the same questions. One study found that almost half of customer service tasks are both repetitive and easy to solve.
If you don't want your support team to pull their hair out answering the same questions over and over again, it's a good idea to prepare pre-written responses for the inevitable influx of BFCM queries. You can start by identifying last year's most common BFCM messages, which often include:
"What is the status of my order?"
"How do I return my order?"
"Can I edit/cancel my order?"
"How do I use this promo code/discount?"
A majority of your answers to these questions will include the same information, like where to find a tracking code, links to your return policy, and a step-by-step guide to updating an order.
If you know you're going to get these messages during BFCM, you can create standard responses that are easy to copy and paste, saving your team time and effort. And with a tool like Gorgias in your toolbox, you can even pull personalized information that will make your replies seem less robotic.
3. FAQ Automation
There's an old saying that you've probably heard before — "give a man a fish and you'll feed him for a day. Teach a man to fish and you'll feed him for a lifetime."
Believe it or not, this also applies to your BFCM support. If you answer one customer question, you've helped that customer once. But if you show customers how to find answers themselves, you've helped them… well, maybe not for a lifetime, but definitely more than once. 
To make this work, you'll need to create an online resource like an FAQ page or knowledge base that users can access to get the information they need. This can include everything from video tutorials to how-to guides, return policies, and payment information. 
Further, if you start building these resources now, you can create a virtuous cycle that connects your pre-written responses to your knowledge base. Replies to common questions can be tailored for your FAQ page, for example, and your pre-written replies can link to your existing resources if users need additional or in-depth information.
This process can go beyond your BFCM prep to facilitate better customer service all year long. And when you do get busy during the holiday selling season, you'll already have the infrastructure in place to provide the best possible support for your prospects, new buyers, and repeat customers too.
If you really want to get your eCommerce store ready for BFCM 2021, try Gorgias, the all-in-one helpdesk and chat system that make customer support and engagement easier than ever. Use this link to get your second and third months of Gorgias free!