Why Your Ad Strategy Needs Pre-Sales Support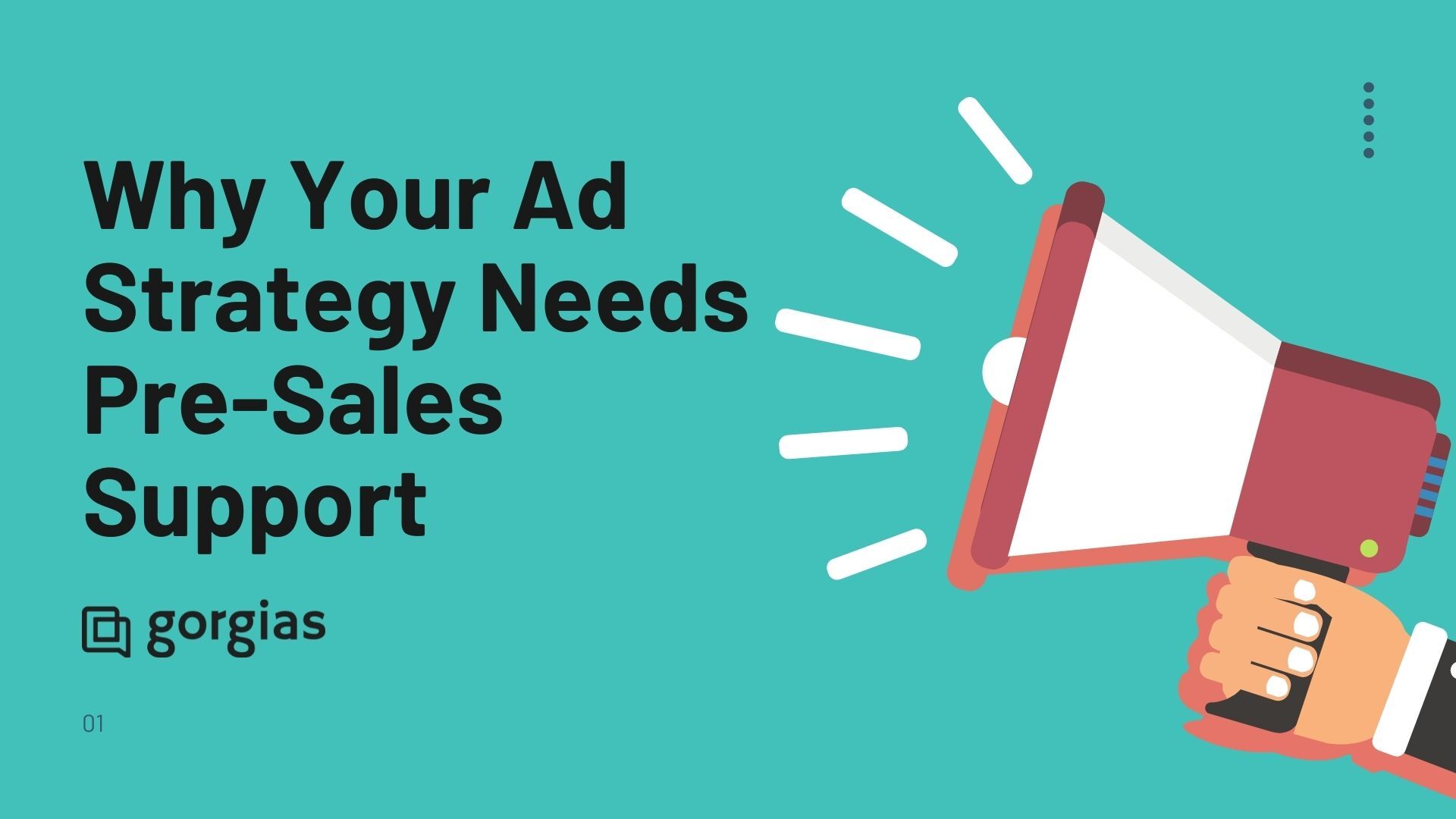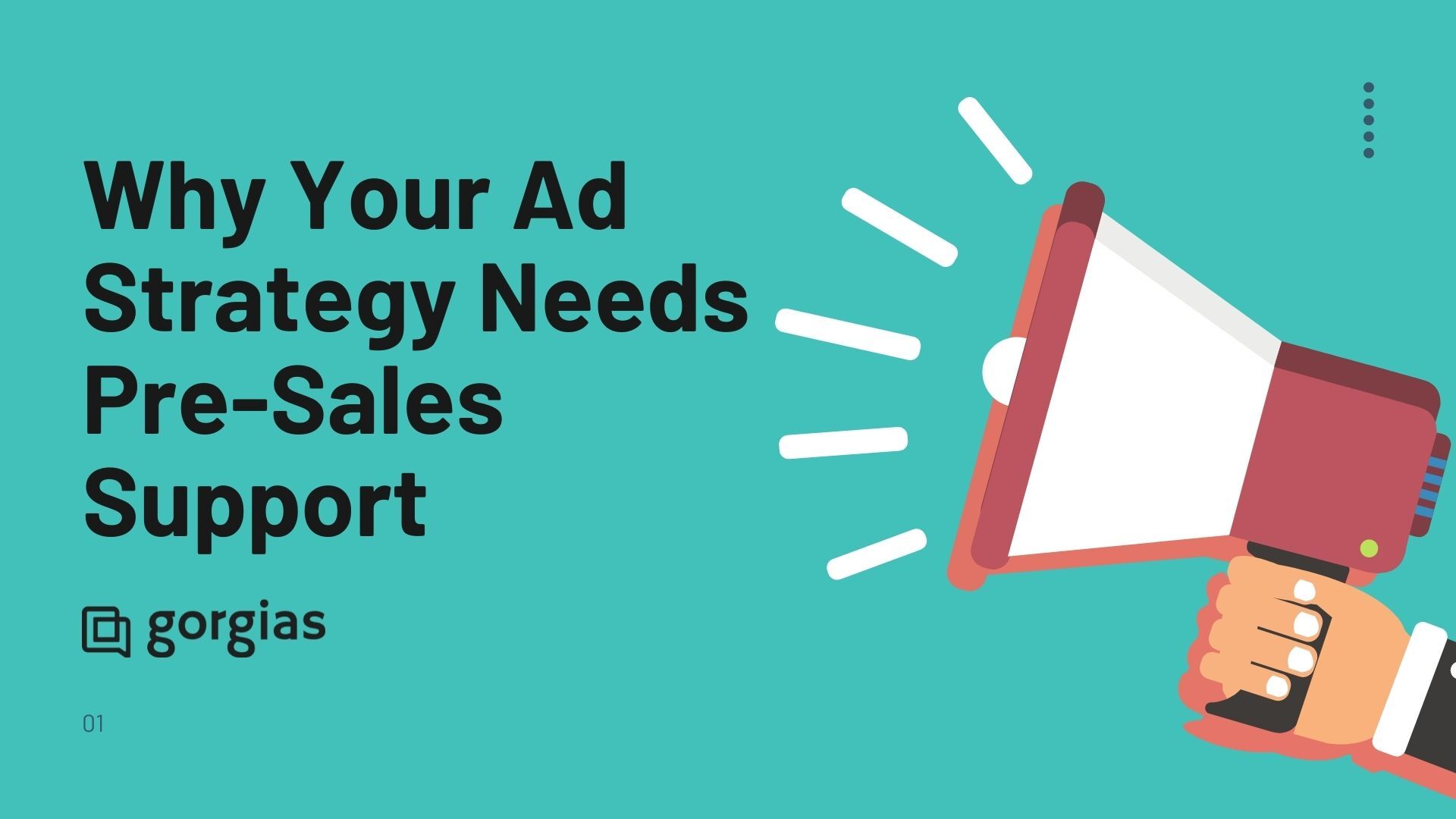 If you aren't prioritizing customer pre-sales support by replying to questions quickly, you're missing out on a crucial revenue opportunity.
A key part of successful ad campaigns is reaching an engaged audience that's interested in your brand. And when you reach that audience effectively, you'll start getting questions and comments.
Answering those questions can help you boost engagement and guide customers through the sales process. It can also increase your conversion rate, your average order value, and the lifetime value of your customers.
Here are some tips to ensure that your social media and customer support teams are ready to respond to customer questions on ads personally, quickly, and efficiently.
1. Use Live Chat for Pre-Sales Support
Customers who respond to your ads with comments or questions are an important resource for both revenue and research. They're seriously considering your offer at this stage, which means they're likely to convert.
Further, the questions they have could reveal new opportunities for marketing or help you improve your sales process based on what they ask.
The problem for some brands, however, is that these questions are coming from different social media and advertising platforms, which can make it hard to keep up.
That's why a live chat and helpdesk tool like Gorgias is so valuable. You can see all of your customer engagements across platforms in one place and respond from there too. In fact, an AMA study found that live chat can improve early-stage sales development by 32%.
2. Restate Your Product's Value in Your Answers
Customers who are interested in your offer often have specific questions about your products. These can include details like sizes and colors, safety and warranty information, user-friendliness, and more.
As a customer service strategy, prompt responses are important, but this is also an opportunity to reinforce your offer's unique value. Highlight how the features related to the question will solve a customer's problem or improve her life.
Also, your answers to pre-sales support questions are extra-important for products with longer sales cycles. You can reduce buying objections by pointing out the benefits and positive outcomes that come with a purchase.
3. Be Honest and Clear
Many pre-sales support questions for online purchases are logistical ones — specifically about shipping and returns. It's still a good idea to restate your product's value in your answer, but in these cases, it's also important to be honest about what your prospect should expect.
If you don't ship to a certain area, or if you can't offer free/expedited shipping on some products, say so up front. If a warranty costs extra or you don't accept returns after a certain period, include that information in your answer if it's relevant.
Clarifying expectations early might cost you some customers, but it will also greatly reduce the likelihood of a bad customer experience — and the bad reviews that follow.
4. Offer a Discount (in the Right Circumstances)
Some prospects might be ready to buy from you already but are waiting for a sale, bundle, or price drop to convert. Customers who reach out with questions about pricing might be convinced if you offer a limited-use coupon, for example, or reduced onboarding fees.
That said, simply handing out discounts to anyone who asks for them can devalue your product in the eyes of the buyer — and, eventually, in the marketplace too.
If a coupon doesn't seem like the right answer for a particular customer, you can opt for other tactics. Consider sharing the dates for an upcoming sale, for example. You can also reinforce the product's unique value and explain how it delivers results that are worth the investment.
5. Develop and Automate Answers to Pre-Sale Support Tickets
We mentioned above that an integrated live chat system can help you answer pre-sale support questions promptly. But if that tool also incorporates automation and AI, you can take those responses to the next level.
With Gorgias, for example, you can build messages and scripts that reflect your brand and customer service goals. Gorgias also makes it easy to turn customer messages into support tickets, and it can personalize automatic responses to existing customers.
With the right approach, pre-sales support can go from being an afterthought to a growth driver in your business. And with the right tools in place, you can maximize opportunities via automation without overtaxing your support staff.
Click here to see how Gorgias can make pre-sales support and customer service easy — and profitable — for your business!