Discover How To Avoid Facebook Ad Account Restrictions... Or Still Be Active While You're Deactivated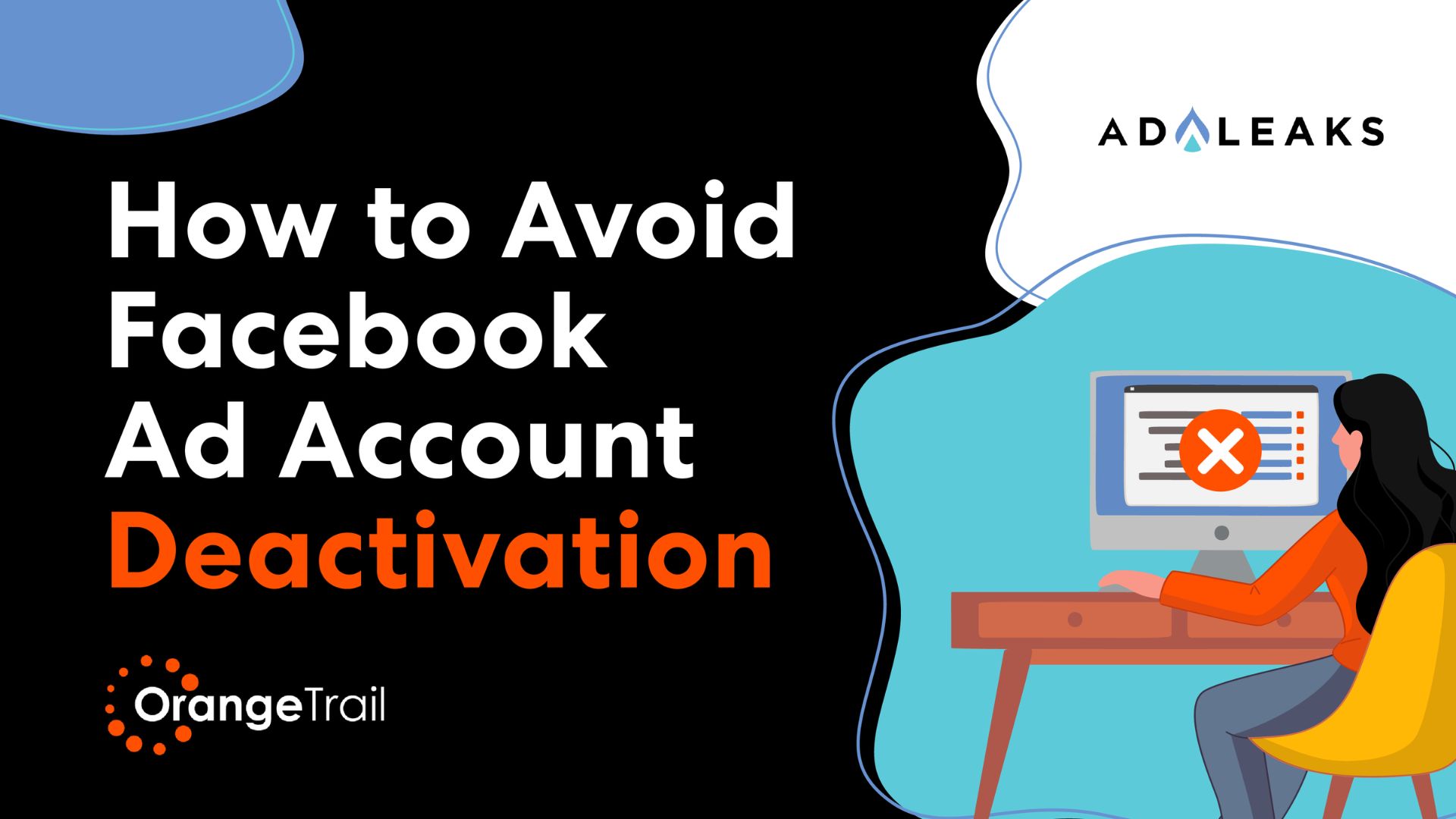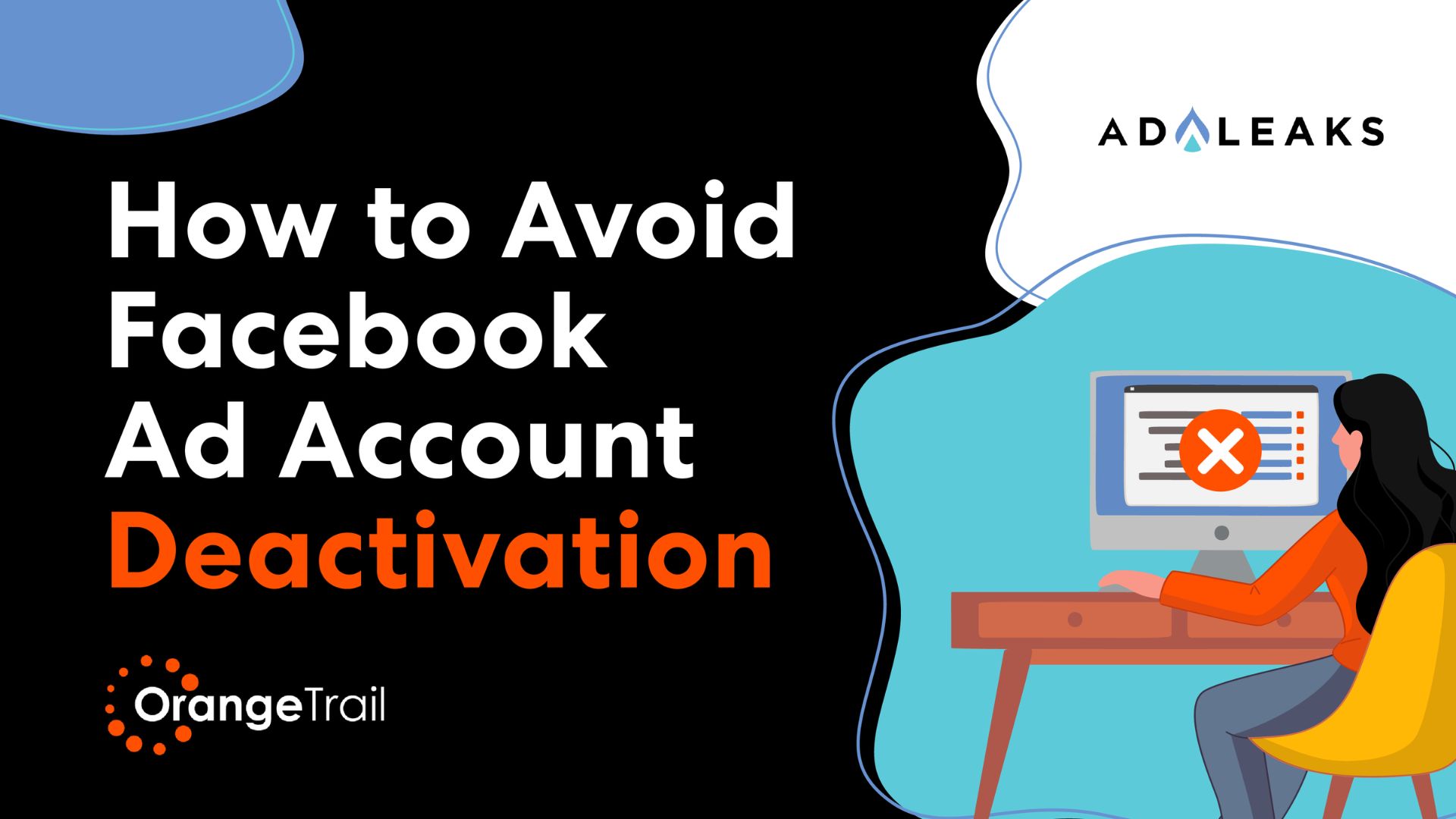 Dear Advertiser,
If you depend on Facebook ads to sustain your business, the completely random ad account deactivations are the biggest nightmare you'll face.
And sometimes, these deactivations are completely random.
I mean… read this…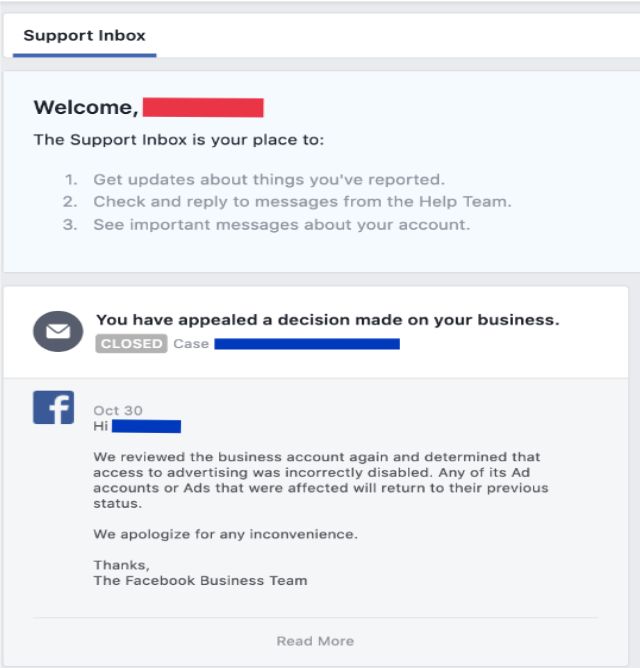 "We reviewed the business account again and determined that access to advertising was incorrectly disabled. Any of its Ad accounts or Ads that were affected will return to their previous status."
Even when you follow the policy to the letter, the Facebook algorithm could randomly disable your ad, your ad account, your Business Manager (BM)… or even your profile. And you wouldn't be the only one, even 7 & 8 figure businesses that are full-fledged brands complain too.
In this post we're going to go over THE REAL REASON why Ad deactivations cripple your business. And then, I'll show you how to deal with Facebook bans when they happen, how to make sure other parts of your business run smoothly, even when you are banned, and how to reduce the risk of bans altogether.
So you stop losing time and money sorting support tickets…
Losing momentum…
And damaging your marketing calendar.
Let's dive in.
Why Ad Bans Cripple Your Revenue
The answer is simple. But I'll make it simpler with an analogy.
If you had all your money and prized possessions in a closet at home, it would be pretty easy for a common thief to steal all of your belongings. One successful break-in. That's all it would take.
The same is true for your ad accounts.
You have everything in one account. And when it gets banned, everything comes to a screeching halt, and your business is held under siege.
Reduce The Risk Of Losing Your Ad Account
If you don't want your entire business presence to shut down because one ad got disabled, here's how to properly set up your account in 3 easy steps.
1. Have one master BM that holds the pixel(s) you'll use. You should solely be using this BM to hold the pixel
2. Have multiple "satellite BMs" that hold the page(s) and ad accounts you use (in case you have multiple of those)
3. Share the assets (pixels, pages, ad accounts) to a third BM that will solely be used for running the ads.
Tips To Keep Your Ad Accounts Live
This way the risk is decentralized, if one ad account gets disabled, it puts much less risk on the others.
But here are a few more tips that will derisk the situation even further.
1. Have every member of your team routinely check if they are tied to disabled accounts (separate from your business). If they are, this can put their profile at risk which in turn puts your accounts at risk as well.
2. For new batches of ads, get only one ad approved (with new copy/creatives) at a time. After it gets approved, duplicate them into your main campaigns/ad sets. (That way, you avoid risking multiple ads being rejected at one time, which risks your account)
3. Use agency ad accounts to run your ads. These are official accounts through authorized Facebook sales partners that allow you to run your ads and scale up much safer than traditional accounts. Lower risk of ban, unlimited spend limits, and direct line access to the platform
And that's where we come in.
OrangeTrail has contracts in place to supply official Meta authorized sales partner agency ad accounts.
After recently becoming an AdLeaks partner, we want to help support more AdLeaks members with our services and are offering 25% OFF on our agency ad accounts this month. We have contracts in place with Facebook, TikTok, Snapchat, Google (With up to 5% cashback), Bing and Twitter ASPs meaning we can provide the accounts to selected advertisers, as long as they are within certain verticals.
New NFT/Crypto Secret Weapon. We also have a special allow listing process for our Twitter agency ad accounts, with a direct line to Twitter. In the last few weeks, we've set up many NFT projects with our Twitter agency accounts.
If you're interested in scaling your business with our exclusive agency ad accounts, feel free to book a call at www.orangetrail.io/apply.
5 Advantages Of Running Agency Ad accounts
The truth is that although the chances of getting banned are microscopic with whitelisted accounts, the algorithm could still flag and deactivate them .
You still have 5 solid advantages, most notably:
Lower risk of bans and an expert team of Meta representatives on standby to reactivate your accounts in case of these restrictions… so your pixel integrity is always safe.
Your pixels can still be shared from the Ad accounts into other Business Managers even when they're restricted.
Other advantages…
Cheaper CPMs and CPAs (by up to 40%) due to the internal trust tier rankings. Which means cheaper results.
No daily ad spend limits
24/5 support from a dedicated team to get you up and running in the least possible time.
And these are just the start of it.
Click here right now and we'll help you tailor the accounts to scale your business. www.orangetrail.io/apply