The Benefits of Using Facebook to Grow a YouTube Channel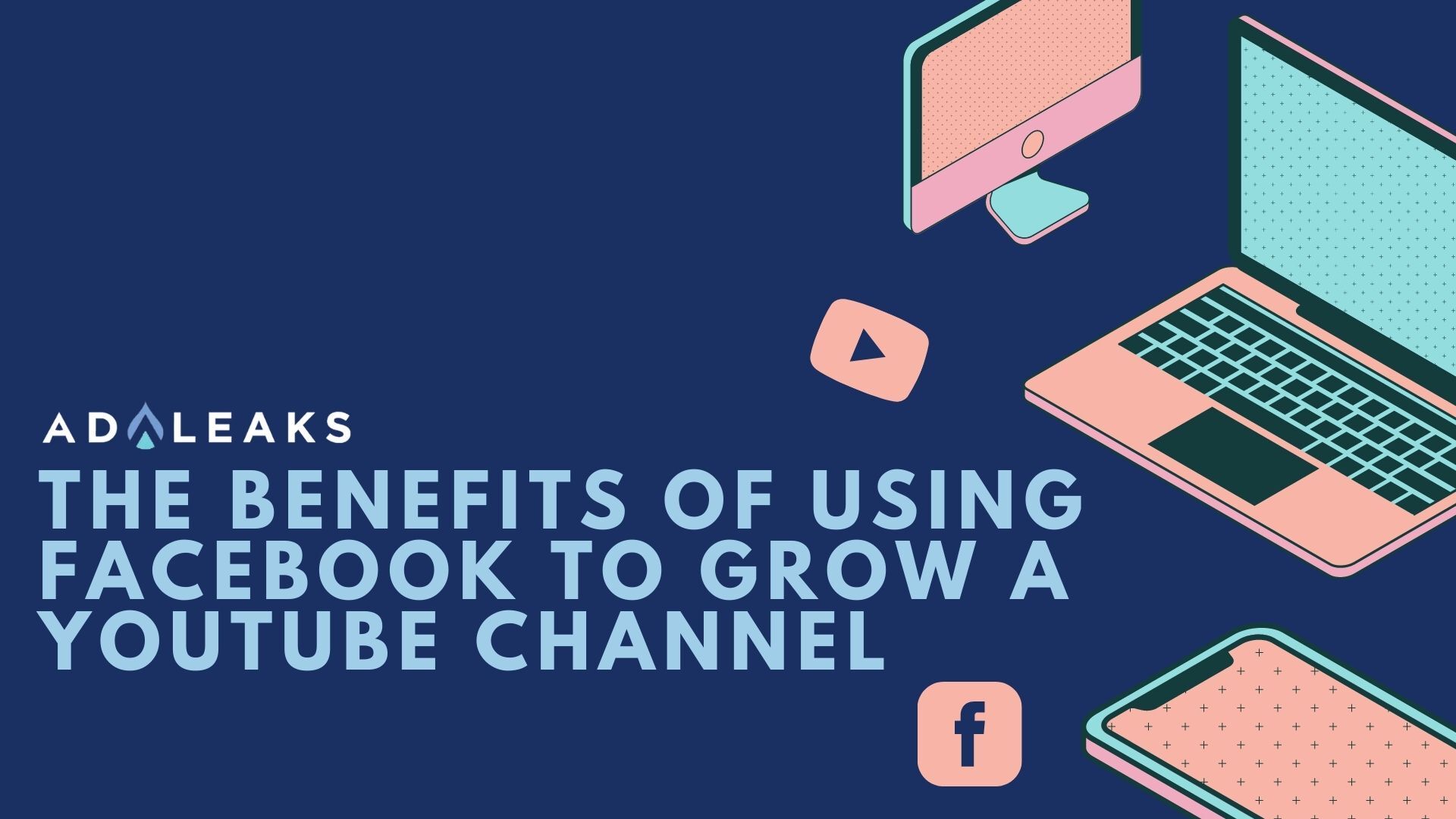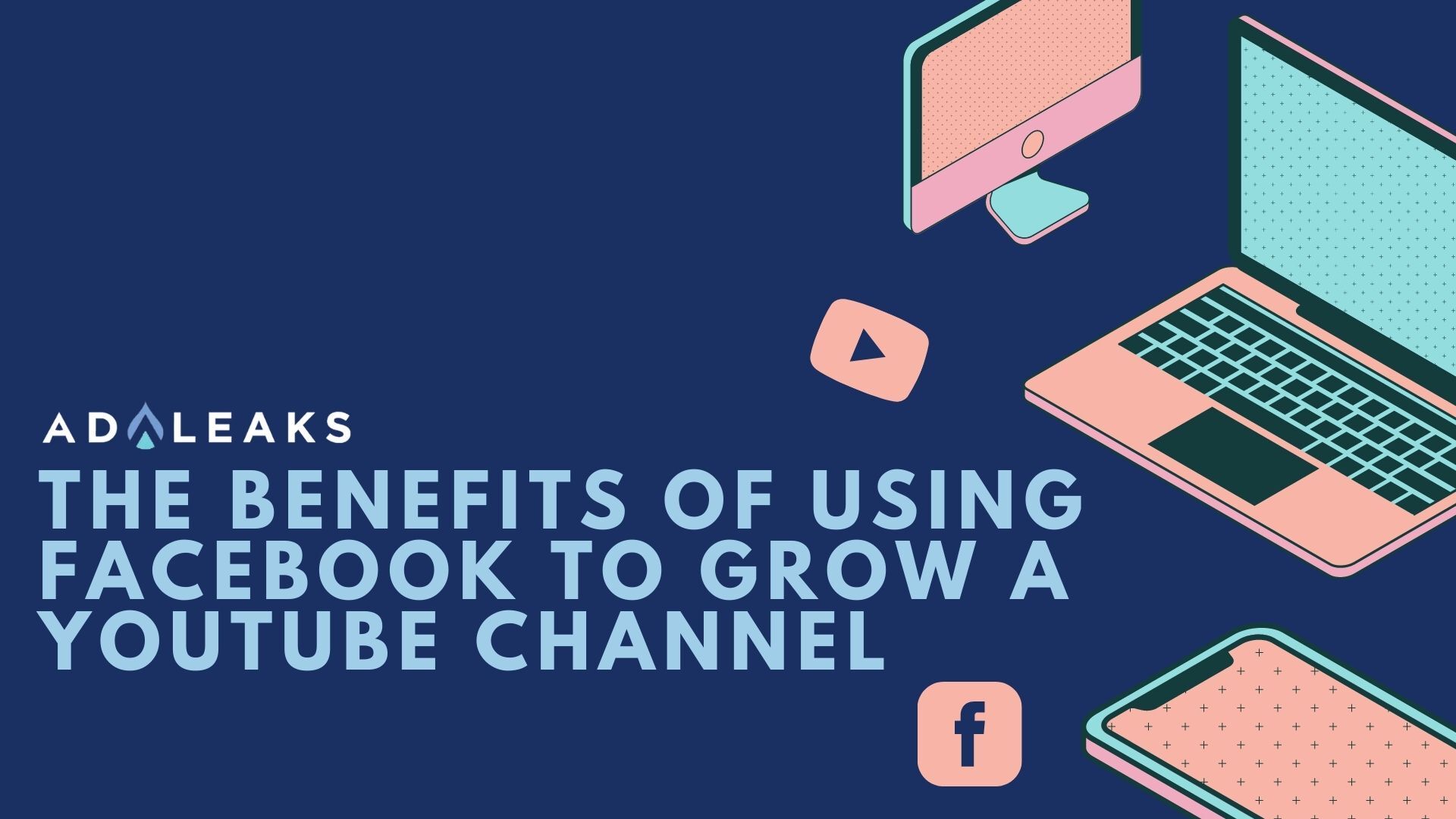 Editor's Note: This post has been updated with new links and content.
Updated On: August 1, 2022
While YouTube and Facebook are technically competitors, that doesn't mean that using your Facebook page to grow your YouTube channel isn't possible.
In fact, there are several benefits to using Facebook for increasing your Youtube video views and subscribers on your YouTube Channel. In this article, we will go over how to promote your Youtube channel on Facebook, some of those benefits, and also provide you with some solid strategic marketing tips to help you get started.
The 3 Main Benefits of Using Facebook for YouTube Channel Campaigns
Basically, the idea is to use Facebook Ads to create a mini funnel that drives traffic to your YouTube Channel. Next, you will leverage that social media platform traffic as much as possible to convert them into subscribers.
By implementing this social network strategy, you're essentially stretching your advertising budget out as much as possible to achieve multiple objectives. Additionally, you will also be building up some really valuable assets to use at a later time. You could say it's a win, win, win!
Here are the three main benefits of using Facebook for your Youtube channel campaigns:
1. Ranking
You're increasing your business page ranking. As we have mentioned in previous articles, your Business Pages "ranking" can dramatically increase your ad performance.
So, anything you can do to help boost this metric will pay dividends as you continue to promote your video content business down the road.
2. Building Audiences
You can also retarget viewers.
Think about it, you have the perfect YouTube video content and the perfect targeting. Why not compile these individuals into an audience that is ripe for the picking?
Once they have watched your video, they are primed for a nice retargeting campaign. And, once those viewers have matured a little, they're even great for testing promotions, building lookalike audiences, and gaining insights into what type of person is interacting with your video content.
3. Gaining Views & Subscribers
And the last (but certainly not the least) benefit of this type of social media marketing campaign is that you can build your YouTube channel views and your social media channel subscriber base for a relatively low cost.
For those of you that have used different platforms for this type of social media marketing campaign, it becomes pretty apparent that Facebook tends to be much less expensive than the competition.
Especially when considering the various benefits this type of campaign can produce for a Youtube creator.
Alright, so now that we have gone through some of the benefits, let's get down to business and talk about social platform strategy…
Campaign Setup
This should go without saying, but your YouTube Channel should already have a decent amount of content if you're going to be driving traffic to the page. And it should feature your brand throughout the page and include backlinks to all of your other social media channels.
So, if your YouTube channel content needs some TLC, make sure you handle that before throwing some money behind a campaign.
Step #1: Commercials
Now that you have your YouTube channel completely set up, you'll want to start creating "commercials" for your videos hosted on YouTube.
The reason you want to create "commercials" is so that when you advertise them on Facebook, you're giving users just enough to want more of what you have to offer.
For some great examples of how this is done, look no further than prime-time television.
These guys have perfected the art of teasing a show, and there are some great examples of how to grab a viewer's attention quickly and make a lasting impression. So, grab some popcorn and a notepad and start doing some "research."
Step #2: Create a Facebook Album
Now you should be done setting up your YouTube Channel and have some eye-catching "commercials" on deck.
Next, you'll want to create an album on your Facebook Business page and start populating it with all those amazing new teaser videos, aka commercials so you can start running ads with them.
Step #3: Build Audiences
Now, technically, you could skip this step altogether and just run a traffic campaign to build up your audiences using video ads. But we've found that video view campaigns are relatively inexpensive. And the audiences usually convert much better than if you were to just run them to cold traffic.
That said, we recommend doing both for optimal results.
We'll even throw some budget at PPE campaigns sometimes. That can boost social proof and assist with video views and traffic ad performance later on.
We usually reserve the PPE campaigns for pages with smaller followings. Pages with large follower bases tend to get enough social proof already, so there's no need to divert your budget for this.
Example Campaign Timeline:
PPE Campaign – Days 1 through 3
Video View Campaign – Days 1 through 5
Traffic Campaign – Start Running on Day 3
Step #4: Ask Users to Subscribe to Your YouTube Channel
So, now that you've completed steps 1-3, you'll want to start a traffic campaign to turn some of those views and members of your new audiences into subscribers.
The best way that we have found to do this is by using a subscription link. All you need to do is add the text below to the end of any YouTube Channel, and it automatically will route users to a page that requests them to subscribe before ever even watching the full video:
Subscription Text: ?sub_confirmation=1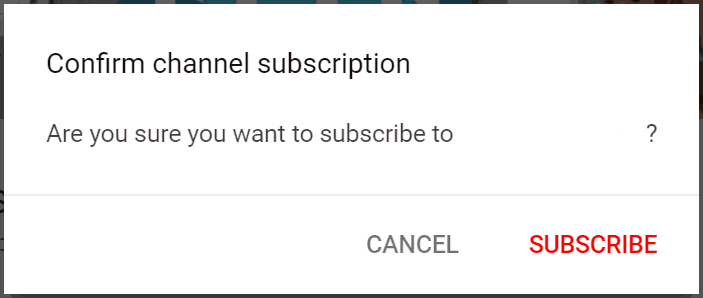 That's pretty much it. The strategy is fairly easy to set up. It doesn't cost an arm and a leg. And, it fulfills multiple objectives while building up some really nice assets for your business.
Now, we are not saying this is the end all be all of gaining subscribers on YouTube, but we have found that it works really well for people trying to migrate Facebook users over to their YouTube Channel.
We hope you found this quick guide useful. If you happen to give it a go, we would love to hear about your results.
Want exclusive digital marketing content from the world's top ad buyers? Join AdLeaks today!