5 Time Management & Planning Tips For Digital Marketers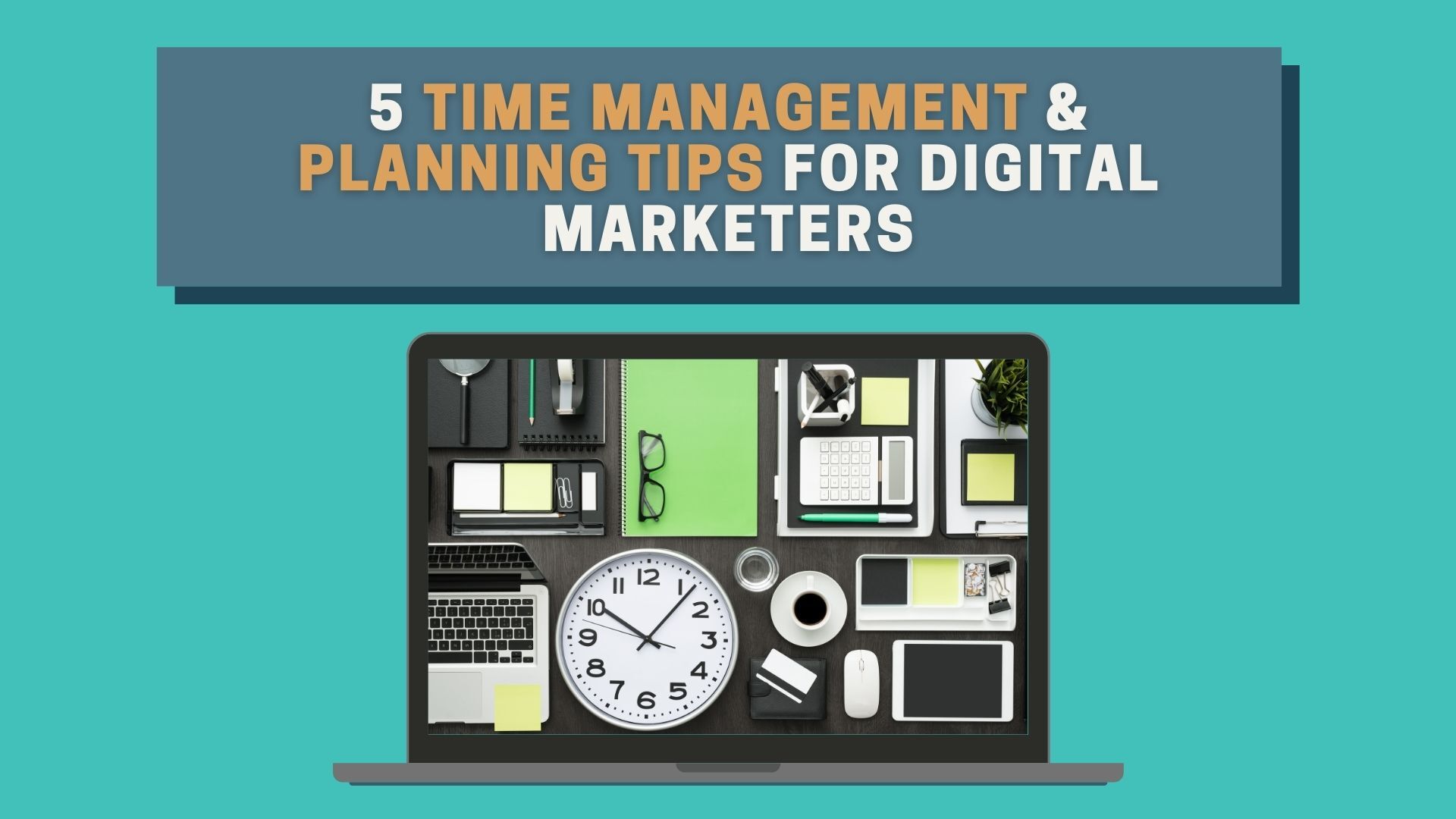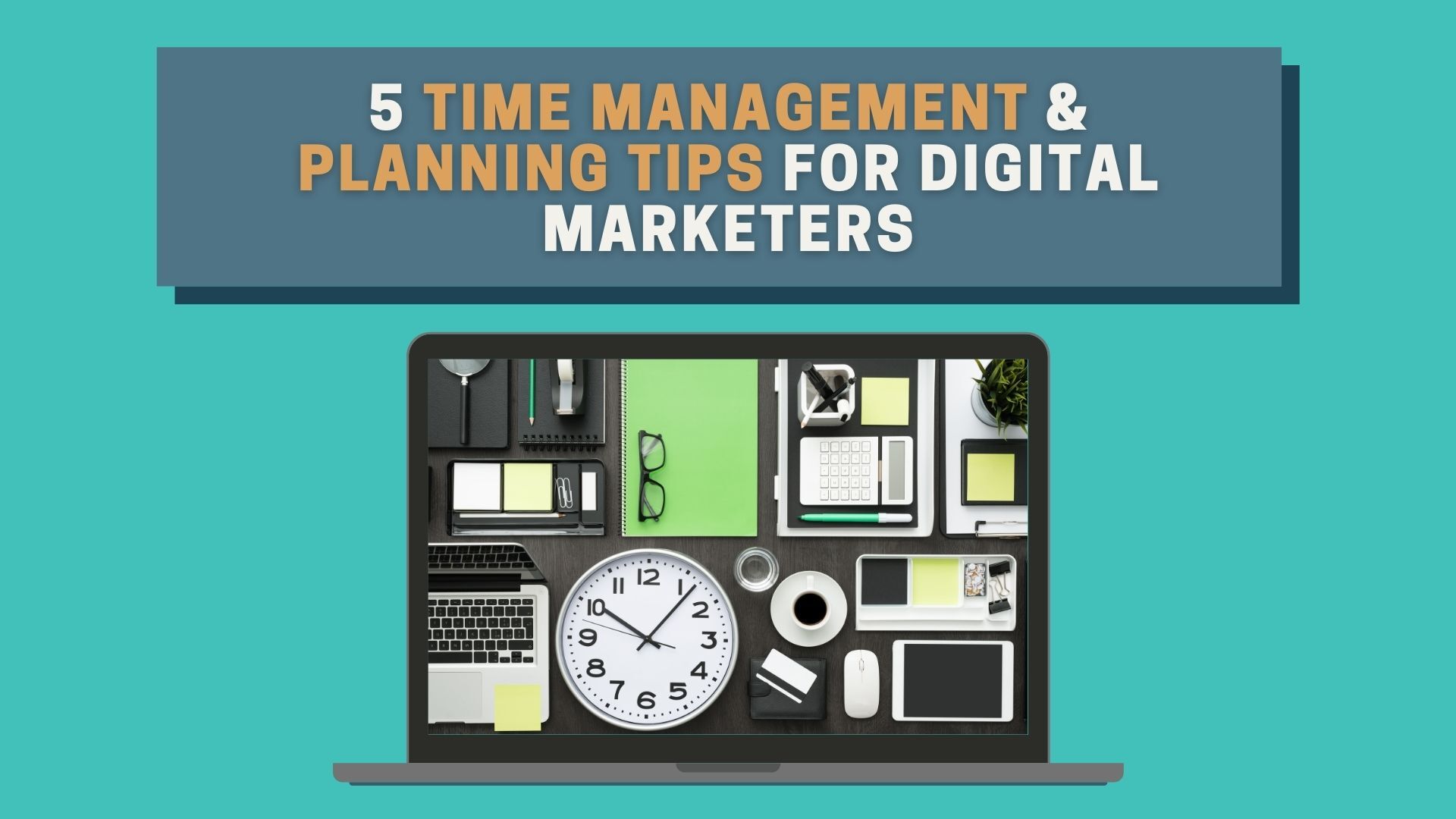 Time is the great equalizer. It doesn't matter where you are from or how much money you have, everyone gets just 24 hours in each day.
But what separates well-spent and wasted days is efficiency. If you know how to get the most out of your time, and waste as little as possible, you're more likely to end each day with a sense of satisfaction, not frustration.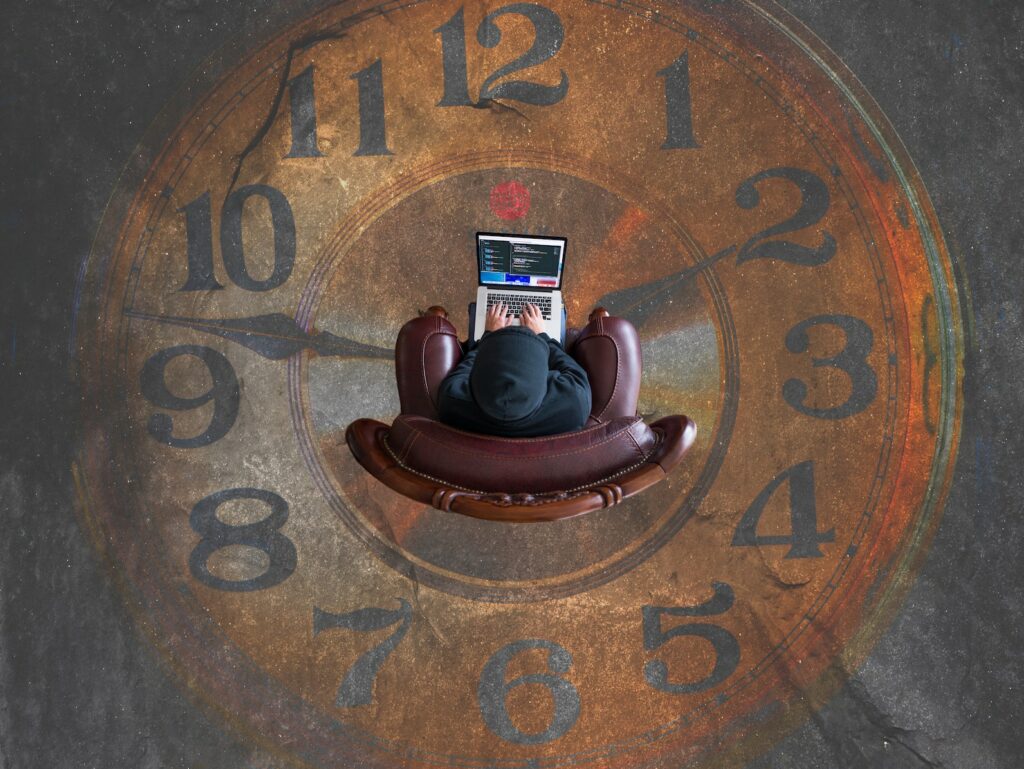 Take a look at our five top tips for time management and start making practically perfect plans to ensure that things get done when you want them to.
1. Automate!
There are so many ways automation can work for digital marketers! Automating everything, from ad campaign rules to emails and beyond, will save time and ensure that systems run more efficiently and smoothly. 
Here are just a few examples:
Social media posts. This means posts can be scheduled to be posted on social media automatically. Also, you can schedule posts to publish at the best times for interactions and reactions.
Create workflows. They should allow for some flexibility, but by outlining expectations the team can follow them without confusion. If it's visible and clear the CMO won't need to waste time checking in on everyone
Email automation. This seems to be an obvious one, but to be effective, all of your different types of campaigns should be built out and monitored.
Automate analytics. This will give you insights on where traffic is coming from and what is working. If the data shows something isn't working, don't waste time on it.
2. Upskill
Learning new skills and training your team can save time but also produce better quality work.
Training, for example, can improve productivity by up to 23%. It can also increase independence, freeing you up from employees and giving you the needed time to strategize and work on more important aspects of the business.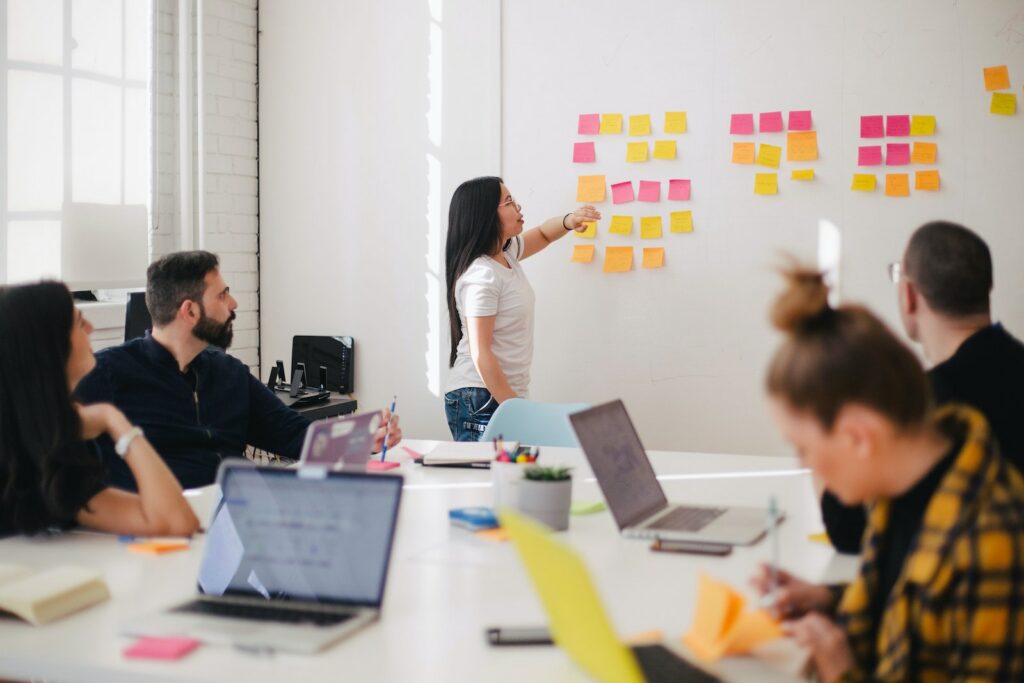 There are even training courses available that teach time management.
3. Use a Password Manager
This is a really important tool to have. They help with 2FA if you lose your phone or access to the device you have registered on various platforms.
The time spent retrieving passwords and contacting customer support to rectify the issue can take hours. Plus the irritation of the run around can ruin productivity for the day.
If you are looking for suggestions on Password manager tools, check out our recent post to help point you in the right direction.
4. Plan Properly
Although tedious and time-consuming, effective planning can save hundreds of hours in the long run. This can include before starting a project:
Defining the scope clearly
Setting goals and objectives
Deciding who is responsible for what
Scheduling task completion dates
There are plenty of project planning apps available, including Monday.com and ClickUp.
5. Waste Time Wisely
If you have to waste time on social media or on other things to take a break, then look at things that are related to your brand or project. Listen to podcasts that motivate you to keep going.
Create templates that are useful and serve a purpose. Have a to-do list of minor tasks that you can do without pressure. Make a plan for the next day. Take a power nap. Create swipe files and content libraries. And the list goes on.
For more exclusive digital marketing tips, secrets and courses right now, click here to Join AdLeaks now!