The Best 7 Project Management Tools To Get You Organized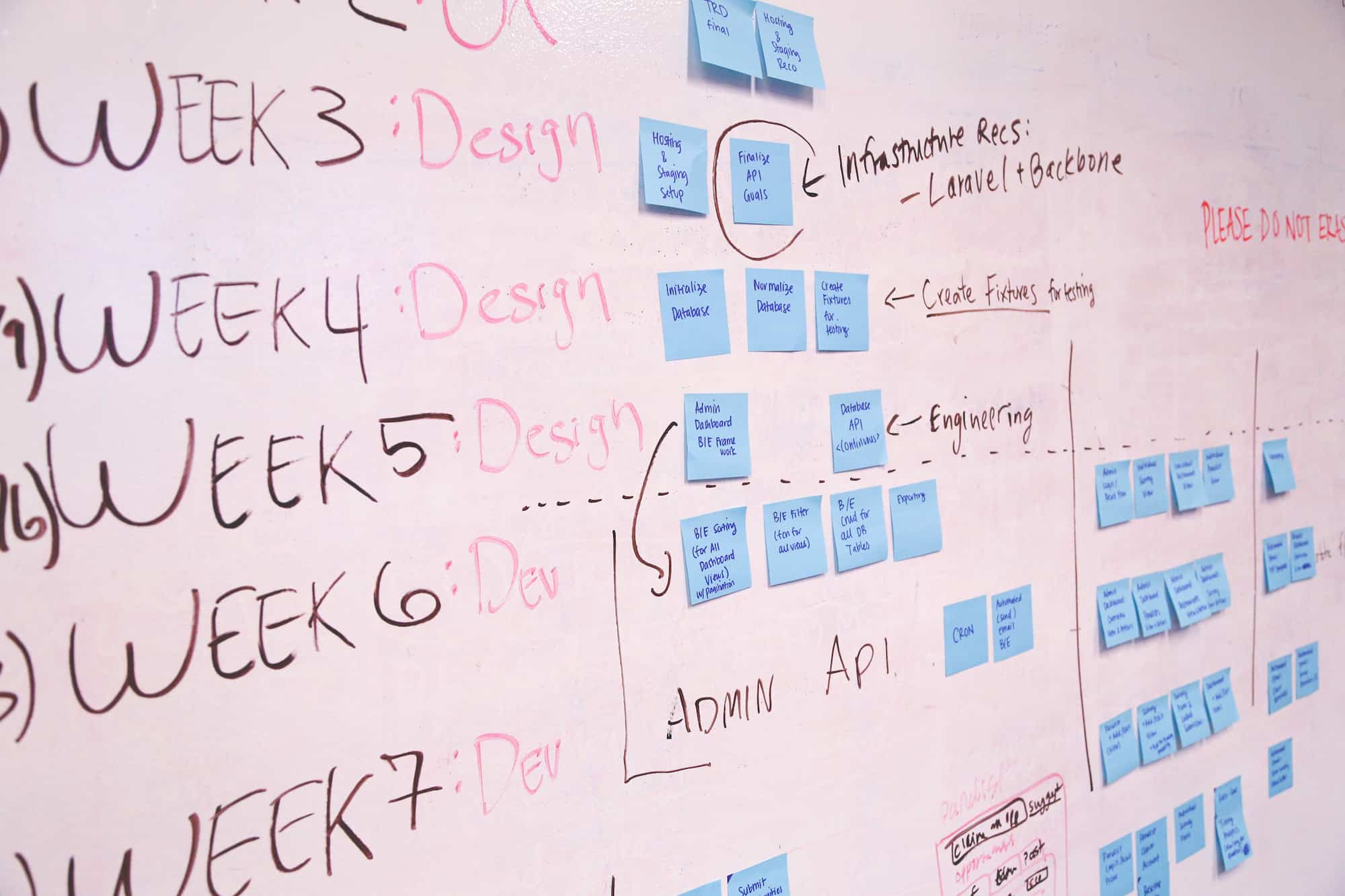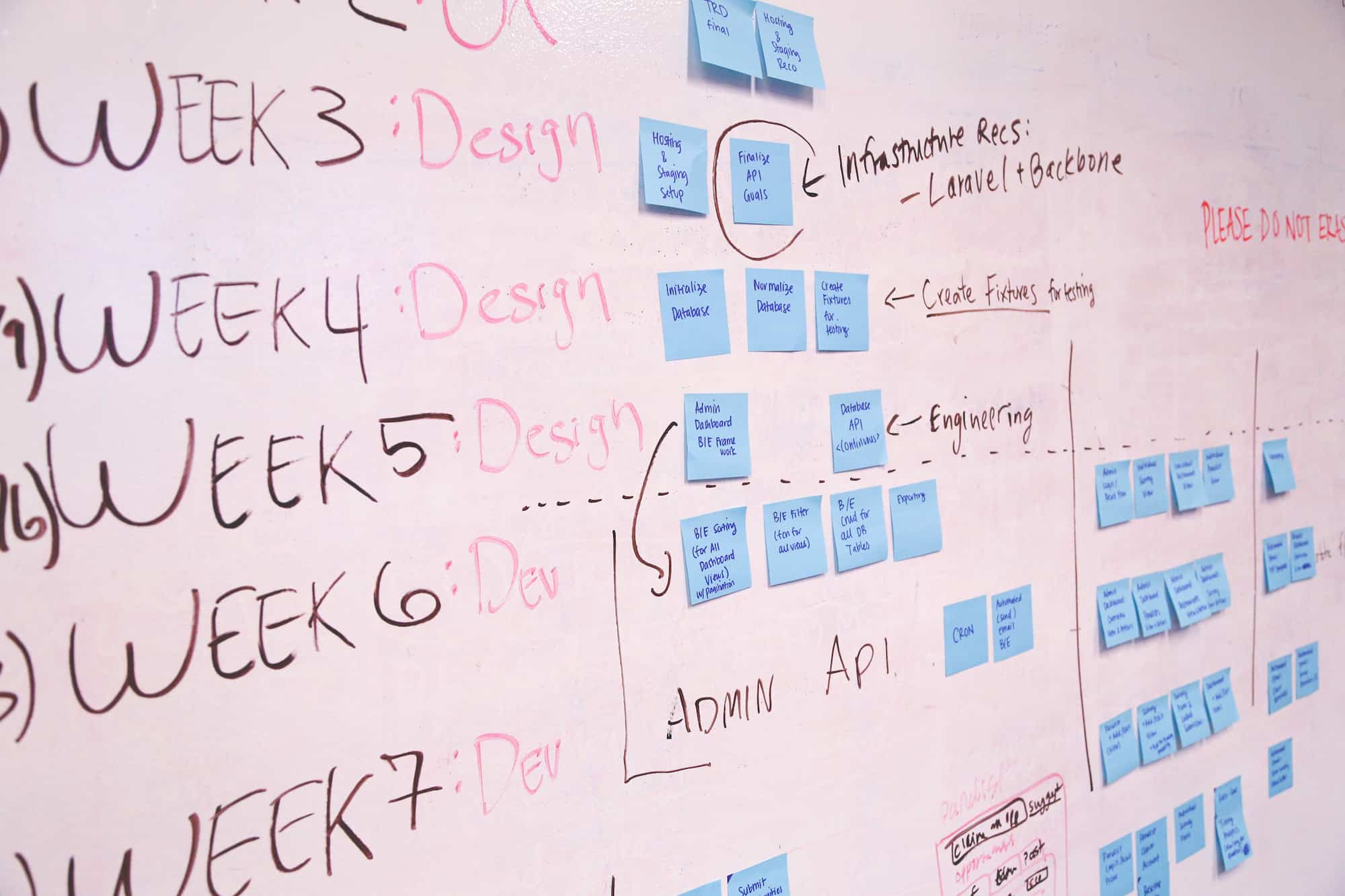 At some point, companies and teams everywhere need a way to keep track of what they're working on. The status of tasks and projects, who's responsible for what, and when things will be done -- all of these internal logistics fall under the umbrella of project management tools.
If you're tired of losing track of tasks when Post-Its fall off of your computer, it's time to find a better way. Here are our top 7 project management tools to get you organized. We've picked one for each day of the week, so, naturally, we'll start with...
1. Monday
Monday is designed to get you up and running quickly so you can spend more time actually doing work than managing work. It includes templates and building blocks that you can drag and drop on a customizable board to track projects and everyday tasks.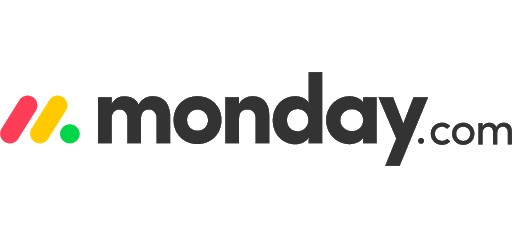 Monday also makes it easy to visualize workflows. If you're familiar with an existing project management system like Kanban boards, Gantt charts, or timelines, Monday allows you to organize things how you want to.
Like most of the tools on this list, Monday offers integrations with dozens of other programs and apps. You can use it with the G Suite (Google Docs, Drive, Sheets, etc.), Excel, Slack, SalesForce, MailChimp, and more. Monday can even connect to many of the other project management tools discussed below, including Asana, Trello, and Basecamp.
Notable Clients
Hulu, Uber, eBay, BBC Studios, Costco, PayPal, Universal, Adobe, Walmart, GE, HubSpot
Pricing
Monday's standard pricing plans are tiered based on the number of users. Basic plans for up to five users start at $39/month (billed annually).
NOTE: If you're planning to add Monday to your team, join AdLeaks and use our exclusive Monday deal for 10% Off 1 or 2-Year Plans, which can save you hundreds of dollars!
2. Asana
It would be difficult to have a rundown of project management tools without mentioning Asana. For better or worse, this system has become the benchmark that most other tools measure themselves against.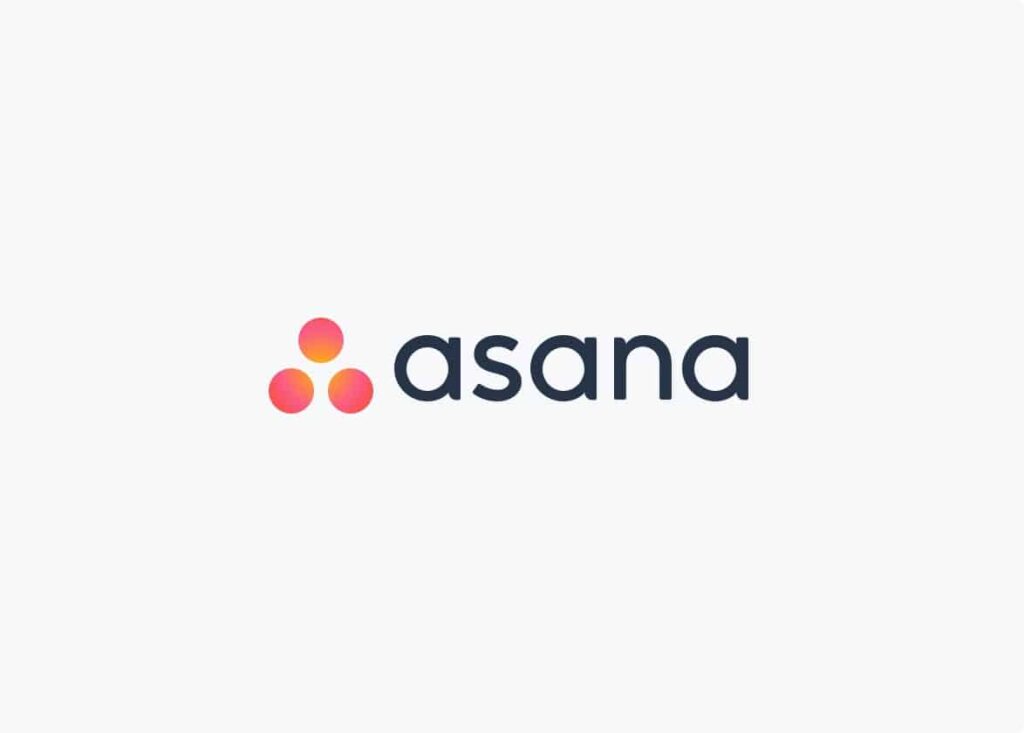 Asana is a software as a service (SaaS), accessible through the web and a mobile application, designed to help teams organize, track, and manage their daily and long-term tasks.
Founded in 2008 by former Facebook and Google heavyweights, Asana offers intuitive and customizable workflows for projects and tasks of any size and complexity. Calendar views and other visually-oriented planning schemes make it easy to see how projects are evolving. Asana can also help you keep team members accountable for their goals and scope of work.
Notable Clients
Yelp, Google, NASA, Spotify, Zappos, Airbnb, Slack, AdLeaks, The New York Times, Harvard University, and more
Pricing
The free version of Asana is available for up to 15 team members. It includes enough functions and integrations to help small teams get organized quickly. Premium plans, which cost $10.99 per user per month (billed annually), include customization, search, reporting, and automation capabilities that the free plan doesn't offer.
Business-tier plans, at $24.99 per user per month (billed annually), provide more advanced integrations and support for more complex workloads, and Enterprise plans that include custom branding and premium security features are also available.
3. Trello
When Trello first hit the market, its value proposition was simple but radical. Instead of building a user experience around tasks and systems, what if the user experience came first?

With that in mind, Trello went all-in on the Kanban or board-based approach for visually managing tasks. Trello tasks look like cards or sticky notes that can be moved from column to column to indicate their status. Any related notes and files stay attached to the card and available throughout the project.
While Trello can no longer claim to be the only UX-driven project management tool on the market, the system is still extremely intuitive and easy to use with minimal onboarding. Also, it's worth mentioning that Trello was acquired by Atlassian in 2017. That's the same company that makes Jira, which appears later on this list.
Notable Clients
Adobe, Kickstarter, Foot Locker, LexisNexis, PayPal, Tumblr, and more
Pricing
Unlike some of the project management tools on this list, Trello offers a "free forever" basic plan. This supports multiple users and up to 10 Team Boards.
Business-level plans cost $9.99 per user per month (billed annually). Rates for Enterprise plans with advanced features vary depending on the number of users.
4. ClickUp
ClickUp was designed with the benefit of hindsight. Its founders launched the program in 2017 because they were unhappy with the project management tools on the market at the time.

In addition to its broad range of functions -- ClickUp can be used for tasks, docs, chat, and goals, among other things -- a lot of its specific capabilities exist because tools like Asana don't offer them. This includes features like multiple project views, bulk task editing, custom project statuses, the ability to convert comments into a task, and more.
Notable Clients
Netflix, Yahoo!, Uber, Inc. Magazine, CNET Networks, and more
Pricing
ClickUp's pricing plans are even simpler than those above, if that's possible. Their free plan supports unlimited tasks and unlimited users but limits functionality. The unlimited plan, which offers integrations, dashboards, guest access, goal setting and more, costs $5 per user per month (billed annually).
5. Notion
Released to the public in June 2018, Notion claims to be the "all-in-one workspace." They even explain how you can replace almost all of your current tools with Notion on their homepage.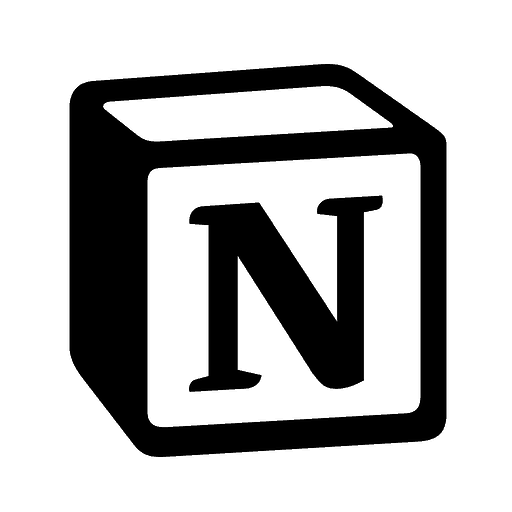 Notion takes this idea further than the systems we've mentioned so far. Their Notes & Docs section is meant to replace Google Docs and Evernote, the Spreadsheets & Databases section takes over for Google Sheets and Airtable, and the Tasks & Projects functions become your project management tools.
If that sounds daunting (or if you don't want to put all of your eggs in one basket), Notion also integrates with the apps that it wants to replace. You can also use it with Slack, Twitter, and more.
Notable Clients
Nike, Wall Street Journal, Verizon, Samsung, McDonald's, Tinder, IBM, and more
Pricing
Like Trello, Notion offers a free usage package with unlimited membership but limited functionality.
For $4/month (billed annually), you can sign up for a single-user "Personal" plan with access to all functions. Team plans are available for $8 per user per month, also billed annually. Notion offers Enterprise plans with advanced capabilities as well.
6. Basecamp
Basecamp claims to be "easy mode for work," and it's not hard to see why. Like Trello, Basecamp's simple user interface gives you access to group chats, file sharing and storage, schedules, to-do lists, and more. You can also add recurring questions about projects or employee status. Features and tools like time tracking, while not included, are easy to set up through third-party integrations.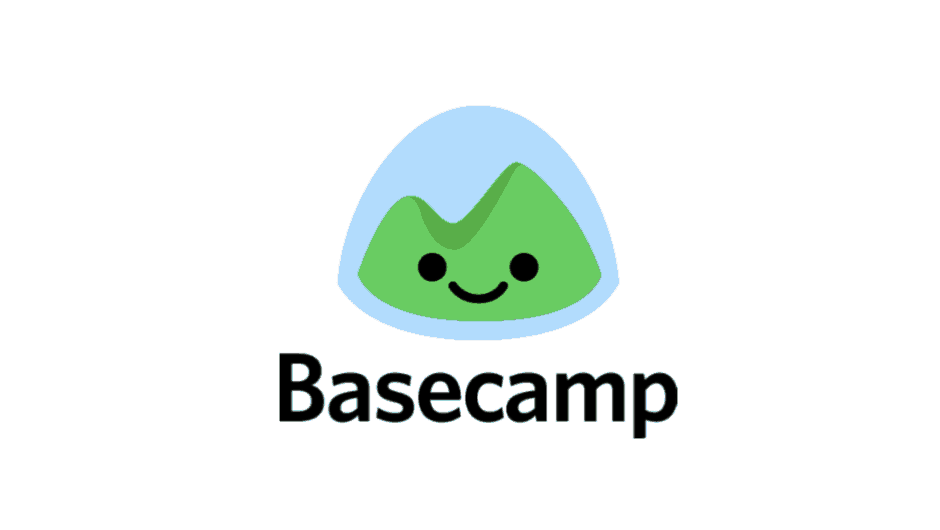 Basecamp divides work-related materials up by project, so you can see the latest updates, discussions, tasks, and schedules all in one place. The system is fairly basic -- again, by design -- so if you're looking for detailed or granular project management tool, Basecamp may not have everything you're looking for.
Notable Clients
NBC Universal, 3M, Purdue University, Costco, Groupon, Jiffy Lube, UNIQLO, and more
Pricing
Basecamp offers a free Personal plan with limited functionality. Basecamp Business is available for a $99/month flat rate. You get access to the full suite of features, unlimited projects, unlimited users, and no per-user fees. You can try the system out through a free 30-day trial as well.
7. Jira
Some of the project management tools above work like sticky notes on a whiteboard. Jira, however, is more like a set of engineering blueprints.

Jira offers multiple workflow views, including scrum boards and Kanban boards like the systems above. There's much more technical control, however, including the ability to design your own flow. The customization, automation, and reporting features in Jira are more robust, and customer support and time tracking capabilities are offered as core components.
Onboarding Jira for your team can be a chore, as there are many more details to check off on a given project than in other tools. If you need precise control over your tasks and projects, however, Jira might be the system for you.
Notable Clients
Dropbox, Delta, Visa, Pfizer, Audi, Domino's, CarFax, Optimizely, Nestle, Venmo, and more
Pricing
Jira offers a free plan for beginners and small operations that supports up to 10 users. This plan includes integrations and more functionality than other free versions of the project management tools discussed here. The complexity of Jira, however, might make it difficult to jump right in.
Storage and support are the standout features of Jira's Standard and Premium pricing plans, which are billed annually at $7 and $14 per user per month respectively.
While the free tier only offers 2GB of file storage and access to Jira's support community groups, the Standard plan provides 250GB of file storage and live support during local business hours. The Premium plan includes unlimited file storage and 24/7 support for your team.
Final Thoughts on Project Management Tools
All of the project management tools listed above can handle the basic functions of task and project management easily. The deciding factors, then, are what you and your business needs.
Will a simple visual interface suffice, or are your projects complex enough to need a more technical process? What is your budget for project management? Is your company already using SaaS or apps that you'll need to integrate? Are you looking for advanced features like a customer support system or time tracking? Knowing the answers to these questions will make it easier to refine your selection process.
Finally, depending on your experience, setting up a new PM system can be intimidating. Once you've found a system with the functions you need to effectively manage your tasks, check out their customer support and resource library. You should make sure that you'll be able to get help and answers when you need them.
What project management tools are you using? What's your experience been like with the tools above? Join AdLeaks and let's chat!