5 Buy Now Pay Later Providers eCommerce Merchants Should Know About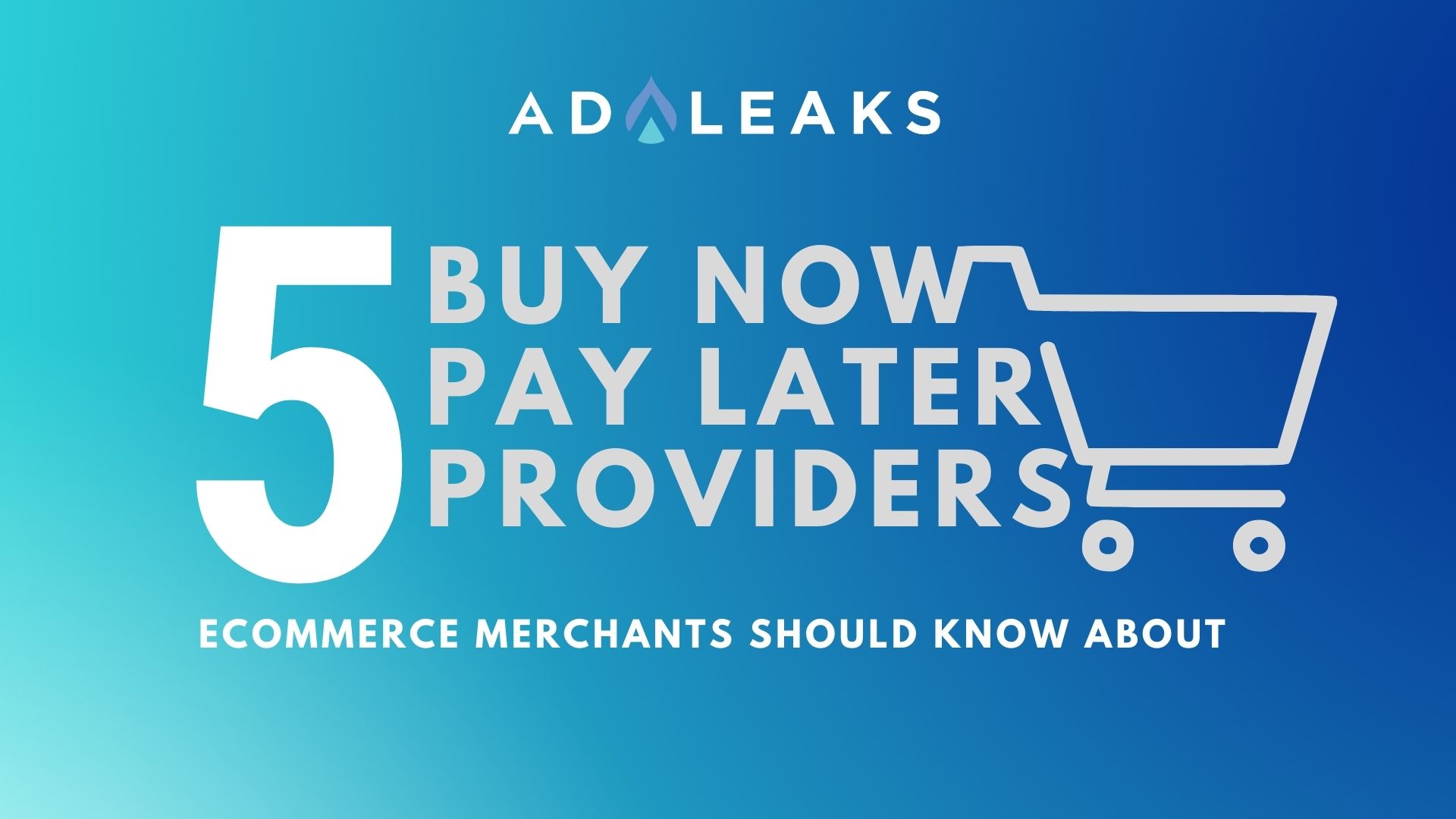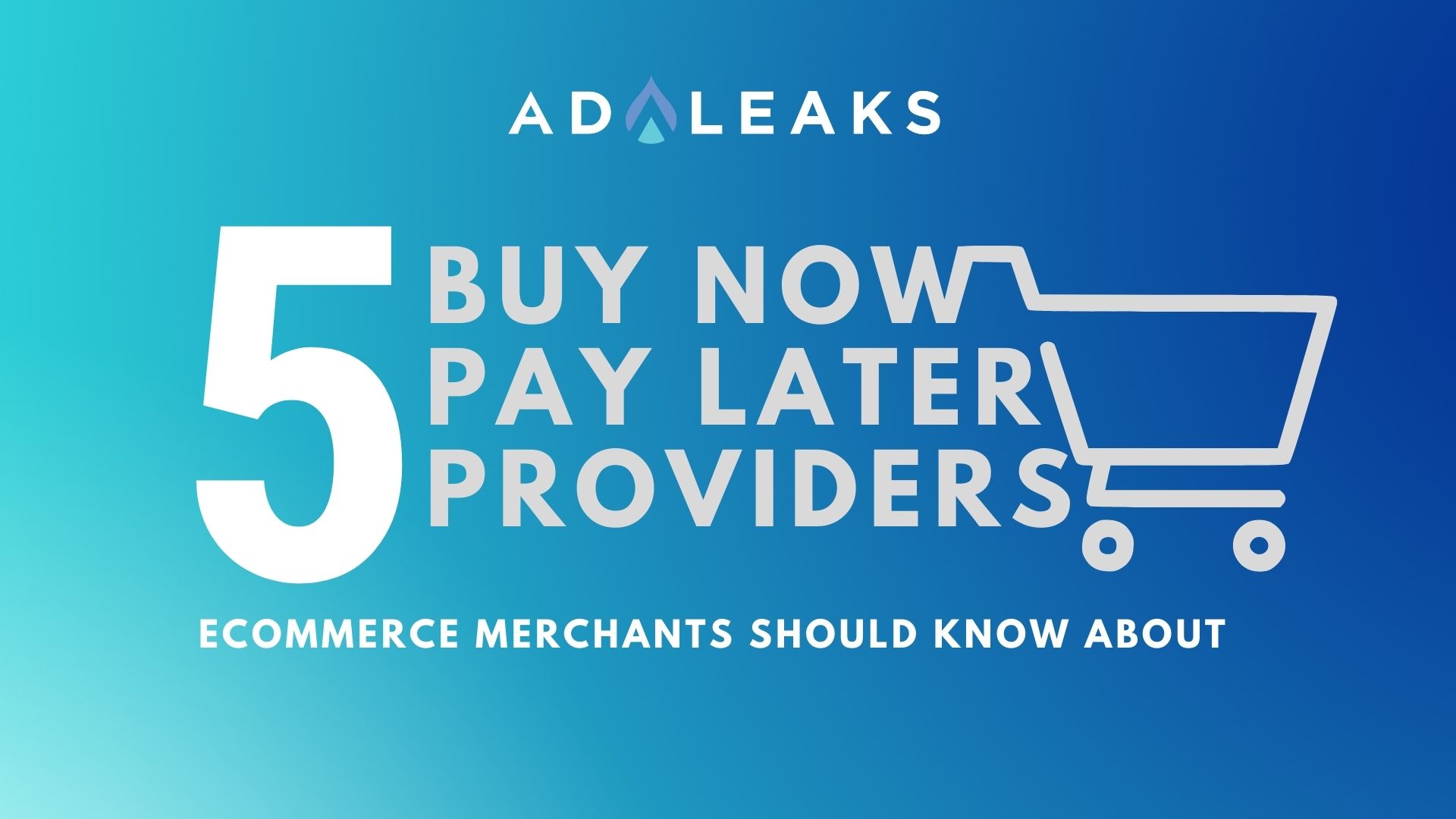 Have you ever made a buy now pay later purchase?
More importantly, are you offering buy now pay later as a payment option in your eCommerce store?
If you aren't, it's time to dive in.
What is Buy Now Pay Later Purchasing?
In the ancient and mystical days of the late 20th century, large department stores and other retailers would allow shoppers to put a deposit down on an item to secure it for purchase later. This was called "layaway."
In the eCommerce space, however, the script has been flipped. Today, sellers can add a "buy now pay later" option that shoppers can use to complete the purchase.
Depending on the vendor, Buy Now Pay Later (BNPL) uses existing credit lines or underwriting so that users can purchase a big-ticket item now without putting down all of the money for it.
Benefits of Buy Now Pay Later
For shoppers, buy now pay later increases their purchasing power by creating payment options that don't incur credit card debt.
For sellers, BNPL makes it easier to boost a buyer's average order value (AOV), as splitting payments into installments leads to larger orders.
It also adds an additional payment option for would-be buyers, incentivizing shoppers who don't want to put more purchases on their credit cards.
Drawbacks of BNPL
Buy now pay later is an exciting option for vendors and consumers alike, but it's not a foolproof solution.
First, there's always the concern that customers won't make the payments for the big-ticket items they buy with this system. And BNPL systems typically incur higher fees than credit cards, usually ranging from 2-6% of the amount purchased, and the interest rates after the grace period are often higher.
Further, your business will need to meet certain criteria to offer buy now pay later as an option, and not all businesses qualify.
Finally, integrating BNPL as a mode of payment for your shop will take a bit of technical setup on the back-end. While many vendors (including those below) are built to integrate seamlessly with the major eCommerce platforms, you'll still need to verify that everything is working correctly before taking this payment option public.
5 Buy Now Pay Later Providers for eCommerce Merchants
Spoiler Alert: there are more than five buy now pay later merchants available for eCommerce sellers out there.
We've collected a few of the most widely-used, however, to give you a place to start if you want to add this payment option to your eCommerce store.
1. Affirm
Affirm is one of the more popular BNPL merchants in the marketplace and with a client list that includes Walmart, Peloton, and Delta Vacations.
The company says that adding Affirm can increase AOV by as much as 85%, and the repeat purchase rate is likely to increase by 20% as well. 
Affirm also offers a premium network of more than 11 million shoppers that you can leverage by opening your store up to discovery through Affirm's preferred channels.
2. Klarna
Klarna is a user-driven BNPL vendor that shoppers use to check out at any store online, through their app, or at brick-and-mortar store. With Klarna, buyers can split the cost of a purchase into four interest-free payments paid every two weeks. 
Users can also choose an interest-free "pay in 30 days" option that shoppers can use to try a product before committing to pay for it, or monthly financing offered in partnership with WebBank, an FDIC member.
In addition to their BNPL services, Klarna also offers a smart shopping assistant as a Chrome extension that will apply discounts and coupons to your cart at over 20,000 stores.
3. Afterpay
Afterpay is another popular BNPL merchant that boasts 19 million active users around the world. Well-known brands affiliated with Afterpay include Bed Bath & Beyond, Urban Outfitters, Lululemon, ULTA Beauty and more.
Afterpay also touts the benefits of buy now pay later for merchants, as a Mastercard survey in 2021 found that shoppers who use Afterpay spend up to 40% more than those who do not, and shop as much as 50% more frequently than those who do not.
4. Sezzle
Sezzle works with more than 47,000 brands to provide a buy-now-pay-later payment option that splits orders into four interest-free payments over six weeks. They also offer free payment rescheduling and instant approvals for shoppers.
Like most of the other options here, Sezzle is built to integrate with your existing systems, and works seamlessly with Shopify, WooCommerce, BigCommerce, WordPress, Magento, Salesforce and more.
5. Splitit
Splitit offers installments as a service for merchants, networks and issuers via a single network API.
Again, shoppers who use Splitit can pay for purchases over time before interest accrues. There are no applications or credit checks required — all shoppers need to provide is the balance available on their preferred credit card.
Splitit guarantees purchases by placing a credit card hold, while the total amount is outstanding. This is pre-authorization allows buyers to pay balances off over time without accruing any interest.
Splitit re-authorizes the hold monthly and reduces the amount according to the buyer's payment schedule. And since Splitit does not issue new loans, the service falls under existing credit card regulations.
If you're running or working with an eCommerce brand and you don't have a buy now pay later option, we strongly recommend digging a little deeper into these platforms (and others) to find one that suits your store. 
While there are some drawbacks, a survey by credit bureau Experian indicates that this payment option isn't going anywhere. Almost 20% of US consumers have used BNPL in the last six months, and more than half of respondents said they would consider using BNPL to reduce their reliance on credit cards.
So get on it! And good luck 😉
Get exclusive advertising and marketing strategies from our community of experts in AdLeaks! Click here to learn how to join now!