Our Top 6 Password Manager Apps to Stay Secure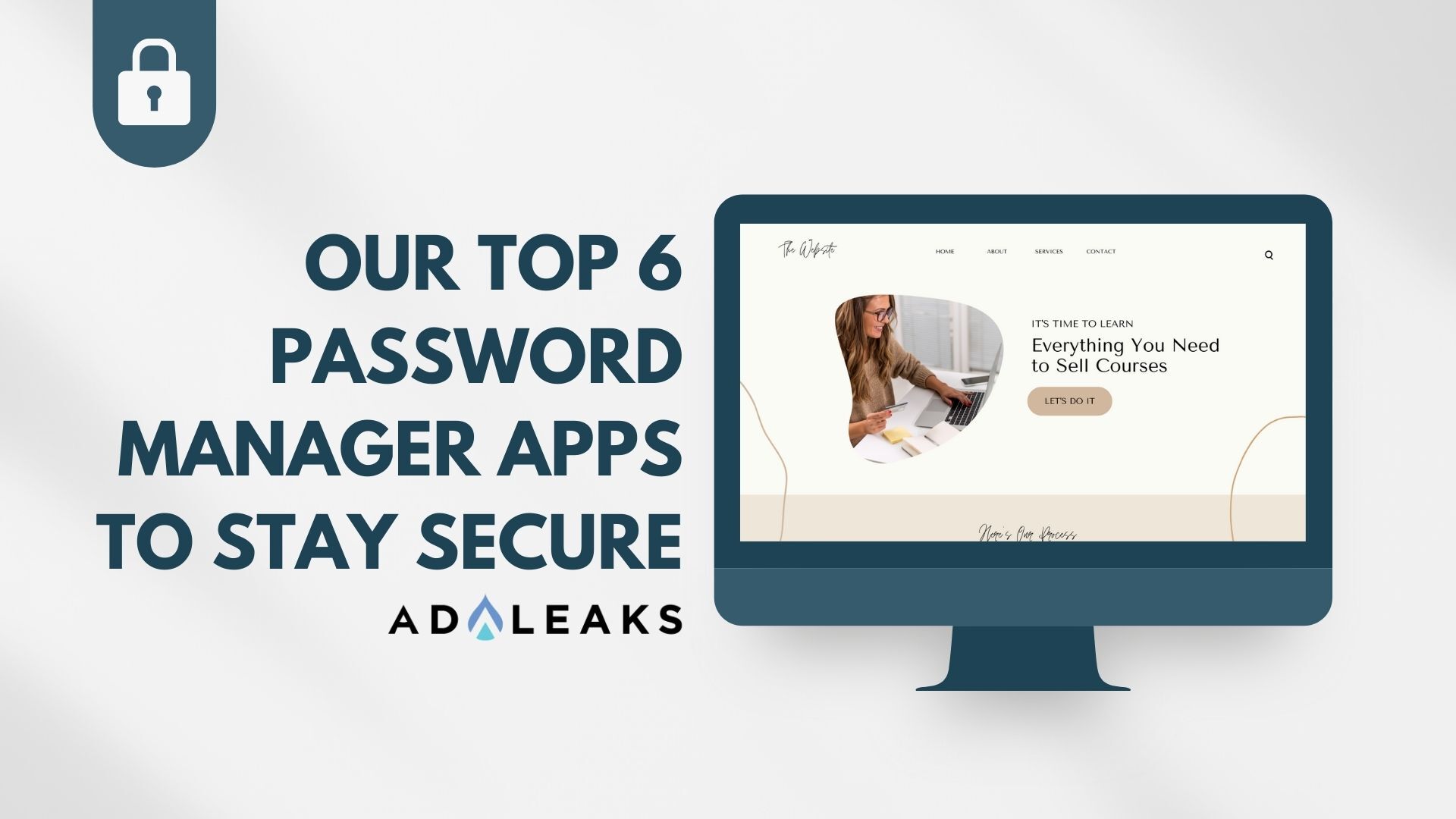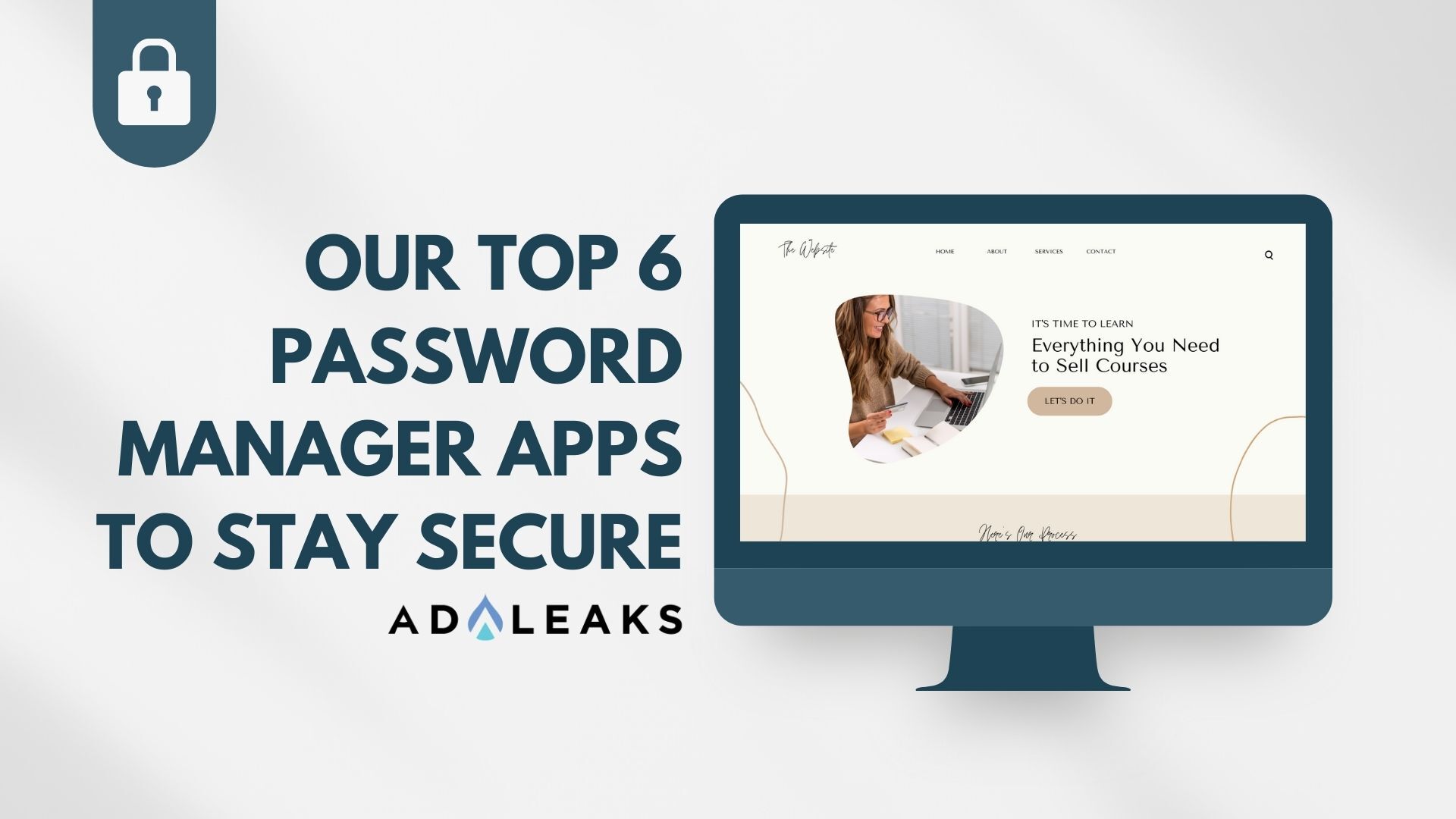 Have you ever stopped and thought about how many passwords you have? And whether the passwords you have created are even any good?
Of course, many people rely on built-in systems like the iCloud Keychain. But these can get tricky If your devices aren't linked, for example, and you try to log in somewhere new.
Also, if you are working as part of a team and you want to keep personal and work passwords separated, a Password Manager App may be just what you need.
But which one should you use — and why? Check out the following reviews to see what will best work for you and your team.
1. LastPass
LastPass is a popular password manager with three different pricing plans, including a free one. While there are some syncing limitations, LastPass has extra features that a lot of the others on the market do not.
Why is LastPass Special?
Works on various platforms and browsers and includes cross-platform syncing
Two-factor authentication (2FA)
Emergency access features
Dark web monitoring
1GB encrypted file storage
Stores personal data like drivers license, insurance policies, and passports
2. 1Password
1Password has plans for both businesses and families with a personal option that is charged on a monthly basis. 
You can also choose where the data is stored, which means it is GDPR-compliant for Europeans.
Key Features
Accidental deletion prevention and restore deleted passwords option
Unlimited storage of passwords
2FA
Easy to use
Pre-formatted templates
3. Keeper
If you are a Linux user, Keeper might be for you and has multiple good reviews. It also works on Microsoft, Apple, and Android. 
This is also great for multi-platform users. It is easy to use, will assess the strength of passwords you choose, and informs you of weak ones. It also has a good reputation for encryption on its systems.
What Exactly Is On Offer?
Various plans, including business, enterprise, family and personal
Autocomplete
2FA
Dark web monitoring
The option to store confidential information in the vault
Free dark web scan
Allows you to send end to end encrypted messages
4. Dashlane
Dashlane is perfect for users with multiple accounts online and provides good encryption while using the internet. It supports all the major browsers and main desktops but not Linux. 
There is a free option in Dashlane, as well as premium and family plans.
What Does Dashlane Have That Makes it Special?
Dark web monitoring
Personalized security alerts
A free VPN
Stores and protect receipts and sensitive information
Easy to use
Provides support
2FA
5. RoboForm
RoboForm is a golden oldie password manager that actually dates back to the 90s. Signup options include a free trial, and Roboform has built up a good reputation for being hassle-free and easy to use.
What are the Key Features?
Web form filler
Has offline password access
Dark web monitoring
Unlimited logins
6. bitwarden
bitwarden is an open-source password manager that has free and paid options and stands out in the market, in part, because of its competitive pricing. 
What are the Key Features?
2FA
File sharing
Its open source and vetted by others
Works on various platforms
Multi-language
Final Thoughts on Password Manager Tools for Digital Marketers
While many of these tools have similar features or overlapping features, some have extra features you may find you can't live without.
Also, there are lots of other Password Management Apps with simpler features that might be a better fit for your budget at this stage. Whatever you decide, may password security be with you!
To take advantage of our deals, tips, advice, and get exclusive digital marketing secrets, click here to Join AdLeaks now!