4 Loyalty Marketing Strategies to Maximize Your eCommerce Profits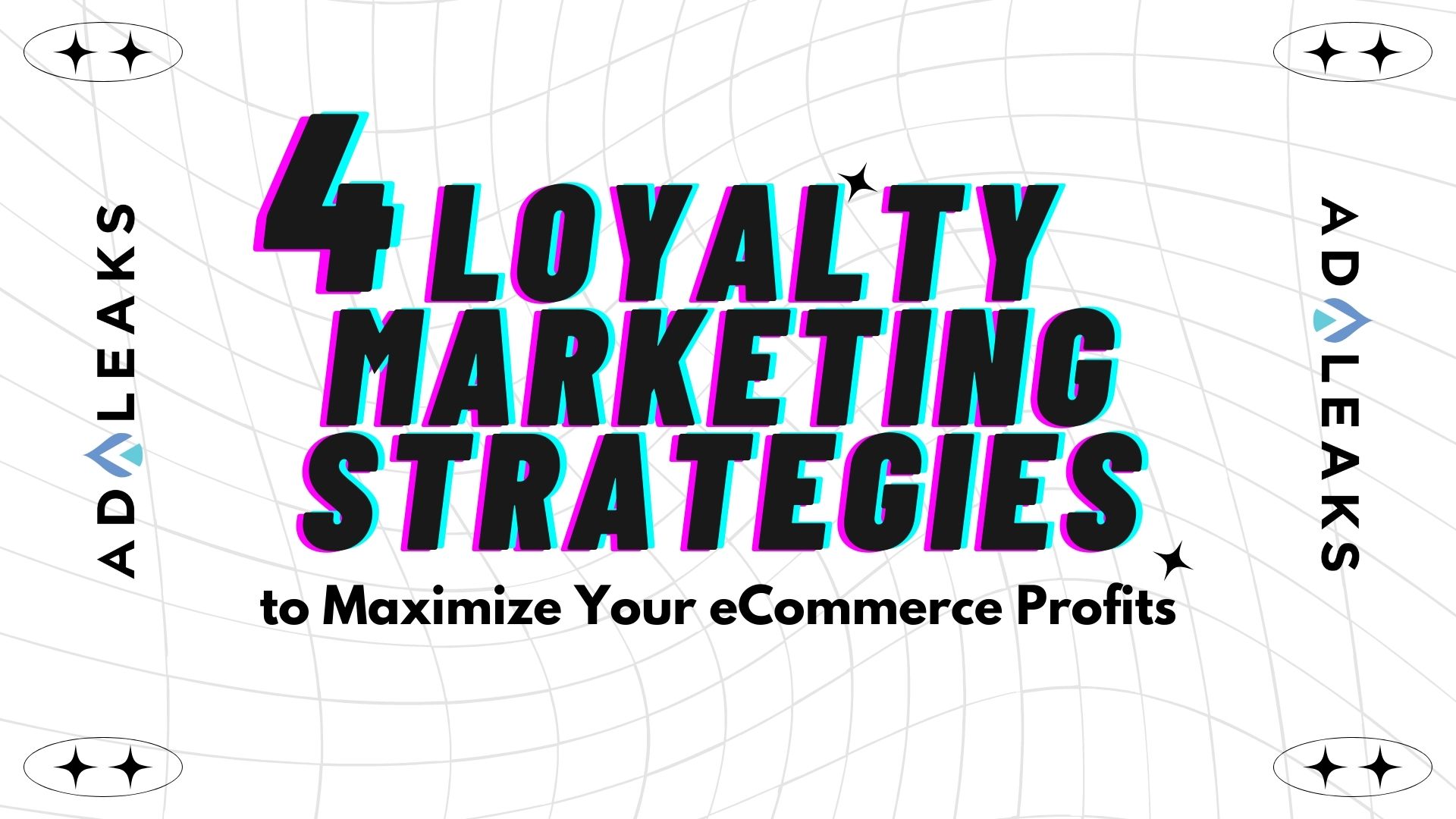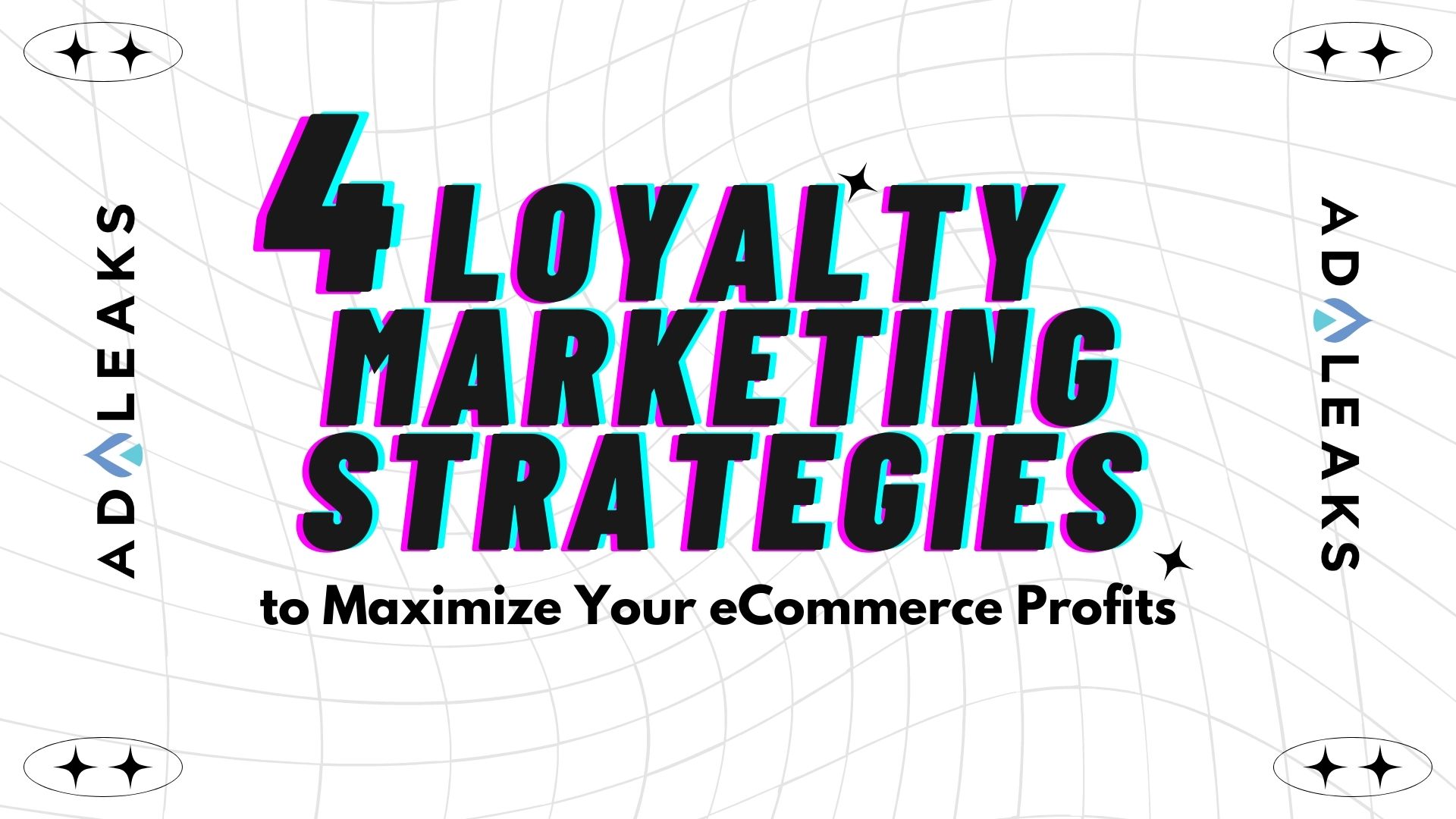 Editor's Note: This post has been updated with new links and content.
Updated on: July 20, 2022
Which would you prefer? Having a hundred acquaintances you can't rely on, or having one friend you know you can trust?
It may be a cliche, but this principle rings true — especially when it comes to your eCommerce store's customer base. The quality of your customers can mean the difference between a stagnant business and a growing one.
This is where customer loyalty comes into play. What is it? How does it work? Read on to learn why your online store should be investing in loyalty marketing strategies to build your business and improve your customer experience.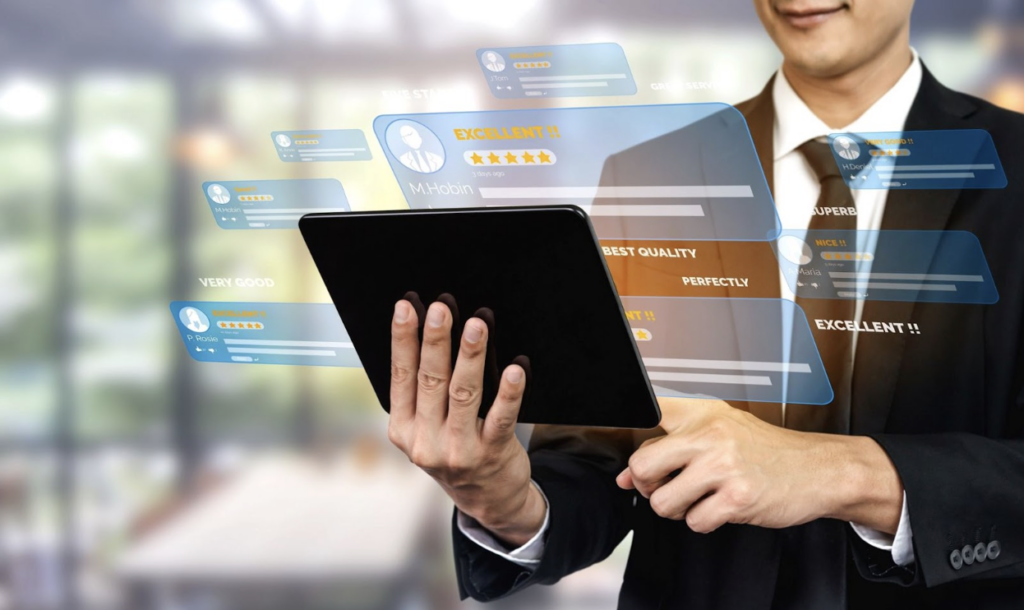 Boost Your Customer Base Growth and Retention with Customer Loyalty Strategies
The best way to boost your customer loyalty and retention is by rewarding your most loyal customers. Giving them high-value incentives will ensure a steady source of repeat buyers.
These incentives can include freebies, discounts, and even exclusive access to high-value content. Your main objective when leveraging a loyalty marketing strategy is to build customer loyalty and encourage customer retention.
Whether you operate a small business or a large business, rewarding your customers will reward your eCommerce business with a long and successful life. How? It encourages you to create a satisfying customer experience.
Loyalty Marketing Strategies by the Numbers
Here are some loyalty marketing statistics you should consider:
Even just a 5% increase in customer loyalty would already increase your average profit per customer by 25% to 100%
69% of customers say that their choice of retailer is influenced by where they can earn customer loyalty or reward program points
An average repeat customer spends 67% more in their 31st to 36th months of their relationship with a business than in months 0 to 6
83% of customers said loyalty programs make them more likely to continue doing business with certain companies
44% of millennials they're loyal to brands they buy, and 52% will choose quality over price
By the way, implementing customer retention-focused strategies to increase your number of repeat customers is just one of the many winning strategies you can implement to ensure your business is profitable for years to come.
There are several other things DTC stores can do as early as now to ensure they will grow sustainably and not fizzle out when the going gets tough.
4 Easy-to-Implement Loyalty Marketing Strategies You Can Use Right Now
If you're ready to get started, here are a couple of loyalty marketing strategies you can implement into your digital marketing framework right now.
1. Encourage Your Customers to Give Their Feedback
Your customers want to share their thoughts and be heard — all you need to do is ask. If that doesn't work, then incentivize. Offer rewards to your customers just for sharing their feedback.
You can accomplish two things with this strategy.
You give value to your customers and make them feel heard and appreciated, strengthening the overall customer relationship.
You get a great source of user-generated content (UGC) you can use in your future digital marketing campaigns.
Marketing channels you can leverage to encourage customer feedback:
Email: Highly customizable emails can engage and lead to more review acquisitions
SMS: Text messages work best for reaching out to your customers at a more personal level when asking for their feedback
Social Media: Use your brand's Facebook page as a community ground for review sharing
From email to social media marketing, it's always important to create a frictionless and streamlined review collection and rewards redemption process.
Firstly, your customers are more likely to leave feedback if it won't take up too much of their time. Secondly, you can effectively and accurately process their input and reward them in a timely manner.
2. Customer Loyalty Celebrations
A great example of this would be celebrating the birthdays of your loyal customers. Offer special discounts and deals as your VIPs' birthday gifts.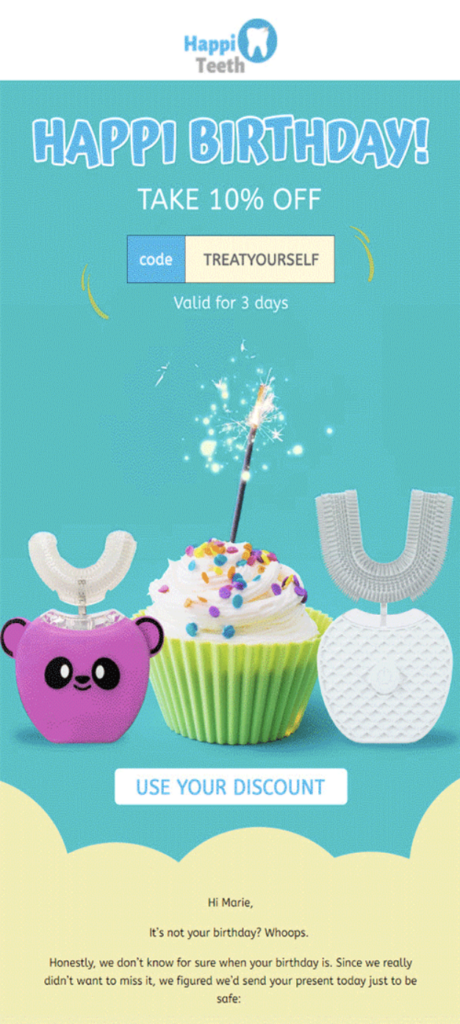 Surprise celebration rewards like these can put a smile on any new or existing customer's face — and it gives them more reason to stick with your brand. If your brand offers membership programs, celebrate your loyal customers' membership anniversaries as well!
Marketing channels you can leverage for customer loyalty celebrations:
Email is great if you can personalize the messages effectively
SMS is great for a more personal level of communication
3. Incentivize Repeat Buyers with Reward Programs
Keep giving your customers a reason to come back and buy more! Incentivize specific customer behavior with special rewards as part of your loyalty marketing strategy.
One excellent example would be to set up a rewards program. This is where your customers can earn loyalty reward points for buying from your online store frequently.
Once your customers earn enough points, they can use them to avail special rewards such as discounts or freebies.
Some reward program ideas you can use:
Offer discounts to your high-spending customers
Give away free items with multiple and frequent purchases
Cross-sell relevant items at a discounted price
Marketing channels you can leverage for reward programs:
Email for timely and relevant message sending
Social Media for easy website loyalty program integration and building the presence of your loyalty reward programs. Learn how to make good Instagram reels that promote your reward programs.
4. Boost High-Quality Customer Acquisition with Referral Programs
Once you've built a solid community of loyal customers, they can now help you grow your customer base further. It's one of the most effective ways to build your eCommerce brand's presence.
Loyal customers can take the power of word of mouth and turn it into a more focused and efficient tool — streamlining and scaling the entire process.
When you ask your loyal customers to spread the word about your brand to others, they can help bring in warm leads who are most likely to buy from you. In turn, incentivizing this process will help improve customer engagement and further solidify your customers' loyalty to your brand.
At the end of the day, a loyal customer is like a brand advocate.
Marketing channels you can leverage for referral programs:
Email: segmented messaging can help you accurately reach out to your loyal customers
Social Media: Share UGC and set up groups where people of relevant interests can pool in
Trending Loyalty Marketing Strategies You Should Consider
Loyalty marketing is a powerful brand advocate and growth tool — when you use it correctly. The biggest factor that can make or break your loyalty marketing is your ability to analyze and interpret customer data.
To optimize your customer loyalty marketing strategies right away, here are some loyalty marketing trends you should consider:
Customers expect more personalization
Leverage your customer loyalty programs as a means to collect valuable customer data
Boost customer engagement and streamline your administration with automation
Connect with your multigenerational customer base with omnichannel communication
Loyal customers are the steady flowing lifeblood of any business, especially eCommerce stores. By solidifying your relationship with your customers, you guarantee a longer lifespan for your brand.

Loyalty marketing is one of the best ways for you to enhance customer satisfaction and show gratitude to your loyal customers. At the same time, it's great for attracting high-quality leads to your online store and keeping them coming back again and again.
As you can see, loyalty marketing is great for future-proofing your online store––boosting its longevity.
Want more future-proofing strategies? Join the AdLeaks community for the latest ways to diversify and optimize your marketing campaigns now!