How to Create Winning Landing Pages Part 2 - Reviews & Testimonials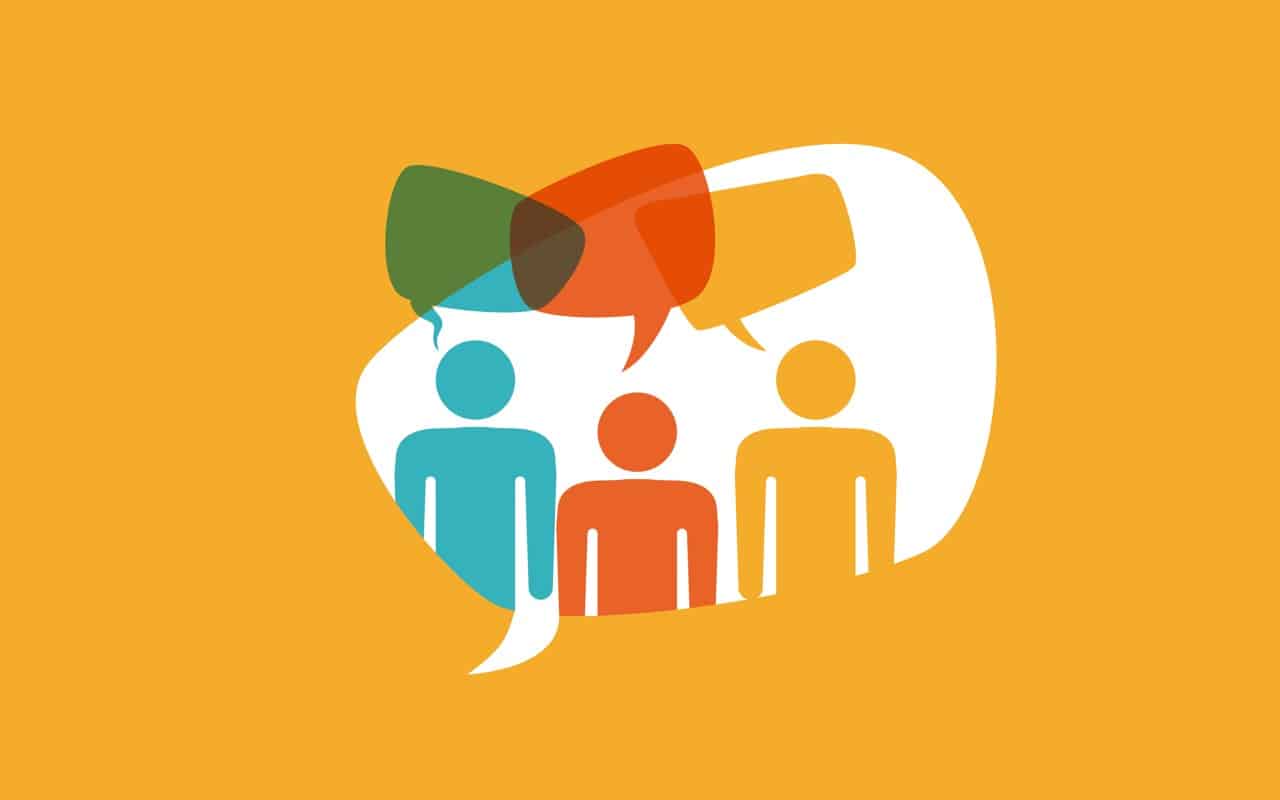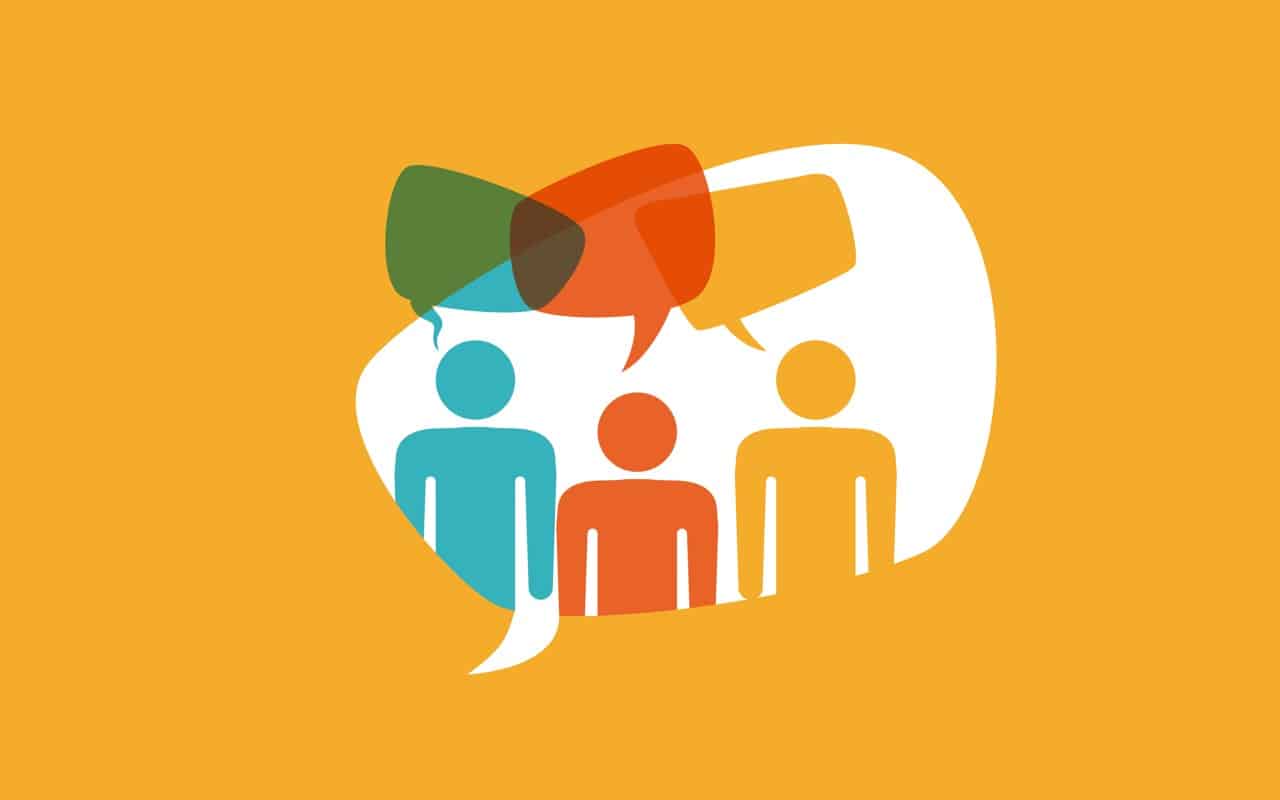 Welcome back to our series on creating and optimizing landing pages for increased conversions.
If you haven't read Part One, click here. And don't forget, technology and consumer tastes are always evolving, so keep testing and tracking performance to stay ahead of the curve.
Today we're looking at the power of reviews and testimonials on your landing page.
Reviews & Testimonials Are a Must
As time has progressed in the world of digital marketing and advertising, testimonials and reviews have grown to be exponentially important.
Consumers have collectively decided (whether they know it or not), that there is nothing more dependable than first-person product reviews and testimonials.
This isn't a surprise, but it's important that we take time to dive into the "do's and don'ts" where landing page testimonials and reviews are concerned.
Whatever you do, don't fake it.
It's a common practice (more than any of us marketers would like to admit!) to have a writer fake customer quotes and testimonials.
One-liners like "Powerful products!" — "I'm in love with this!" — "We're making so much money now!" are generic and weak... and most likely faker than fake. Furthermore, they don't provide any valuable insights that drive the true benefits of a product or service to the forefront of the buying process.
Consumers are increasingly able to spot fake and misleading marketing tactics, especially testimonials and reviews. This is why it's essential that you think deeply about how you can obtain REAL reviews and testimonials from a wide range of consumers.
Spend Time and Money to Get Real Reviews & Testimonials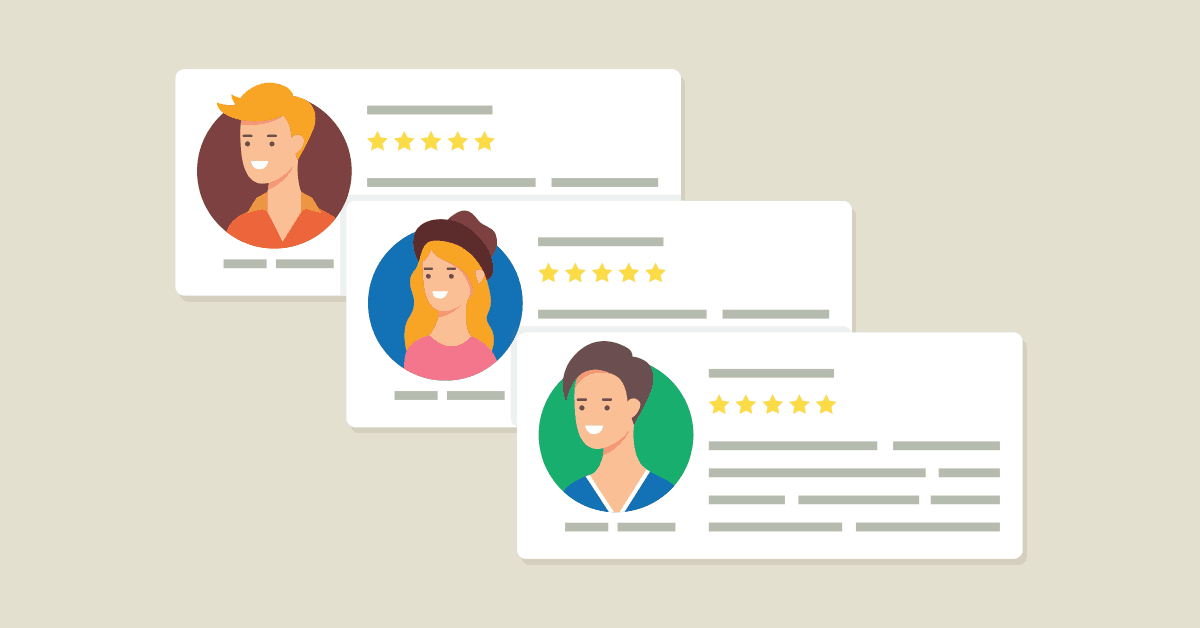 Take time to create a strategy for gaining reviews and testimonials. This plan should include the following:
Outreach to current customers. Do everything you can to inspire your customers to leave reviews on your website, Facebook, Yelp, Google, Trust Pilot, Bing and other sites that are easily accessible by consumers. To inspire reviews you can do so via email, in-person, and even through events.
Connect with influencers. Use influencer tools and reach out to potential influencers. Have them experience your products first-hand and then leave reviews, post on their social media pages and write articles that can be shared.
Offer incentives for reviews. You can also offer discounts and other incentives to customers, both new and old. Have fun with incentives, such as running a giveaway that requires product reviews and testimonials in exchange for a giveaway or sweepstakes entry.
Avoid Overusing the Same Customers for Reviews & Testimonials
Yes, we know it can be easy at the beginning not to gain access to enough reviews and testimonials. However, overusing testimonials... especially horribly fake testimonials (that are overly staged)... can lead to consumers being uncomfortable with making a purchase.
Your landing pages need to be chock-full of real, raw and honest reviews and testimonials.
No matter how daunting the process may seem, if you pour some passion and time into it, you'll make your landing pages appear more "human." This can make a huge difference for your brand.
Use Real Images 

And finally, don't think you can get away with stock images. Use real people and real photos. Ask your customers for photos and/or permission to use their LinkedIn photo if need be.
And if you can't get an image? Get creative with your layout and with fonts.
You can get creative and play with layouts and fonts for testimonials.
Whatever you do, don't try to fake it.
Say Yes to Video Testimonials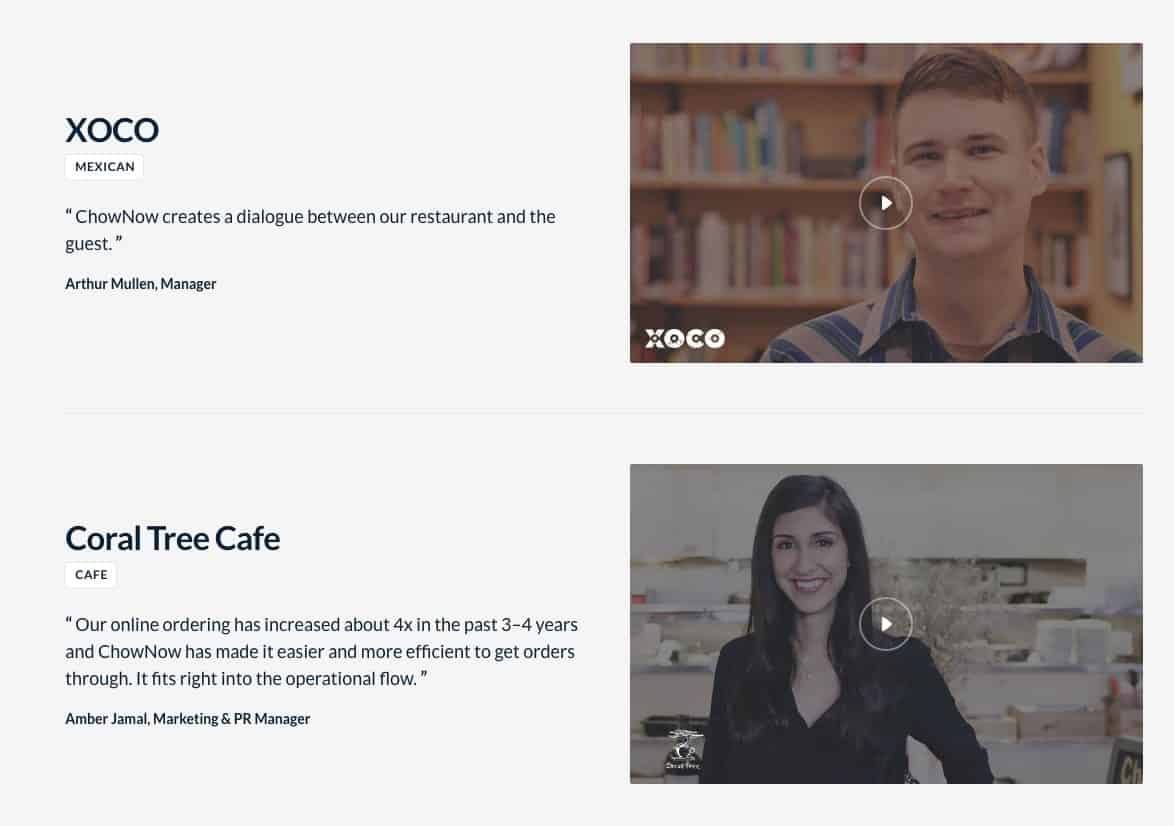 Video testimonials are one of the most convincing and powerful formats for testimonials and product reviews. And they don't have to be perfect! The key is to get your customers to tell your intended audience how powerful your products and services are, in a real and authentic manner.
And that's it for Part two of this five-part series!  Did you miss Part #1? Read it here.
Update: Read Part Three here. Part Four is coming soon…
Craving some advanced marketing tips and methods that will help fuel your growth? Join our premium group at JoinAdLeaks.com.