5 Ways to Optimize Your Instagram Reels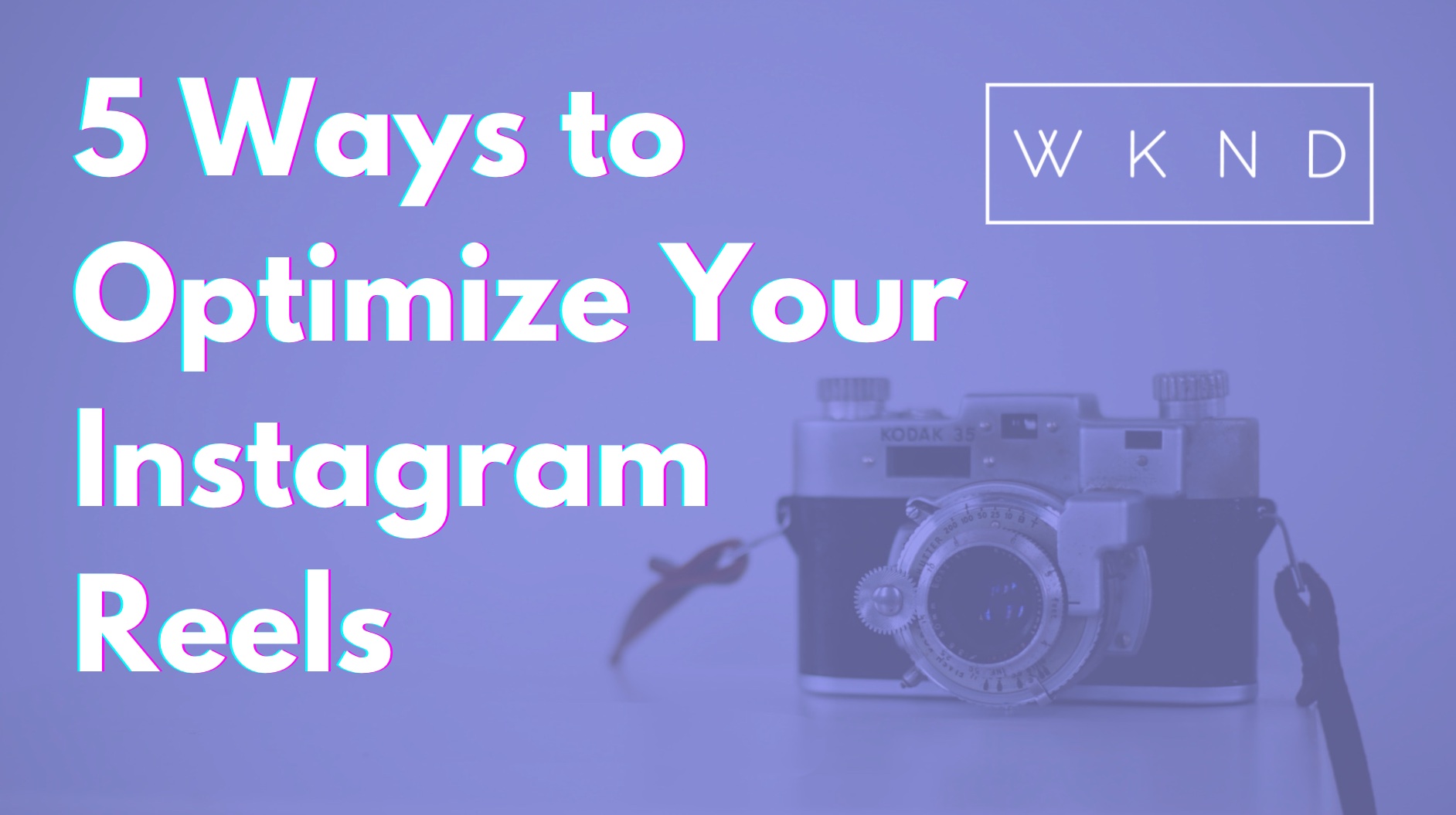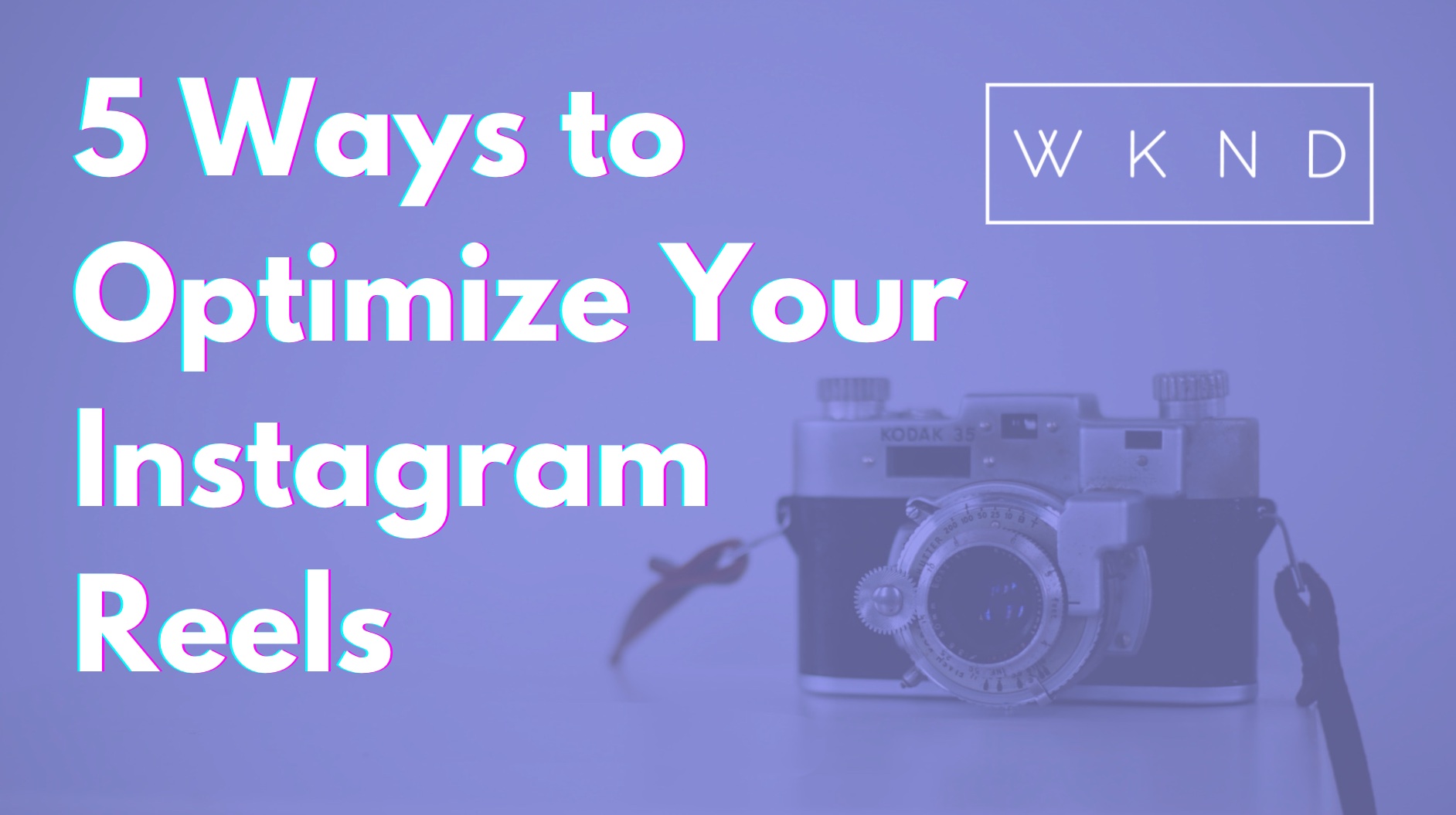 Video content's rise is one of the most important marketing trends of the past few years.
The growth and proliferation of video-first platforms like Snapchat and TikTok have forced "traditional" social media like Facebook and Instagram to pivot to video by emphasizing offerings like Reels and Stories.
It's important to note that ​​Reels are slightly different from Stories on Instagram. Reels can be shared to Stories or your main feed, and they can also be featured on Instagram's Explore feature.
All of the Reels you create will also appear in a dedicated section of your profile, similar to IGTV posts, when you upload them.
For digital marketers, reaching these audiences is crucial. Nine out of 10 Instagram users watch videos daily, and half of users say they've actually visited a website to purchase a product or service after seeing it in a Stories video.
But how do you make a video that will stand out in an endless stream of content?
Here are five tips that you can use to plan and optimize your Instagram Reels, starting with:
1. Content
First, you need to identify what type of reel you are going to create.
Is it going to be educational? Are you going to highlight an event or offer? Will you include behind-the-scenes (BTS) footage, user-generated video, or scripted content alone?
Similarly, identify the tone you're going for. Do you want it to be funny? Relatable? Are you trying to connect or close a sale? These decisions will keep your Reel on track as you create it.
2. Hook
The first three seconds of your reel MUST engage the viewer.
You can achieve this with a single stunning shot, or by building suspense with a fluid sequence of shots. But those first three seconds are critical – if you don't capture your viewers' attention in that span, you won't get the engagement you want.
3. SFX in Instagram Reels
Adding a few post-production special effects (SFX) will give your Instagram Reels some zing and pep (those are technical terms, by the way) to emphasize certain aspects of the footage.
At this stage, you can also add branding elements, graphics, text, captions, and more.
Reels' creative tools include augmented reality (AR) effects, speed controls, and the ability to align multi-clip videos for clean transitions.
You can also add advanced graphics and SFX in an external editing tool like Adobe Premiere Pro, although exporting from a different tool to Instagram will require a few extra steps.
4. Music & Sound Design
Before you start filming your Reel, pick out the song or soundtrack that you want to use.
Your music needs to match the energy of the video you're making. You can choose songs based on something specific to your video content or what's trending, but this will make both filming and editing the project easier as you progress.
5. Stay on Beat!
Always make transitions in your video happen on the beat. People don't notice transitions as much when they happen in sync with the music.
Conversely, there's a certain harmony that is broken when the image changes don't happen on the beat. It's jarring to the ears and won't play as well with your audience.
If you apply these five tips to your Instagram Reels, you'll be well on your way to the video results you want. Good luck 😎
WKND Digital is a full-service eCommerce marketing agency that leverages world-class content, CRO, and more to help DTC brands scale profitably. Schedule a call with us to learn more about taking your brand to the next level.