How To Get Permission For User-Generated Content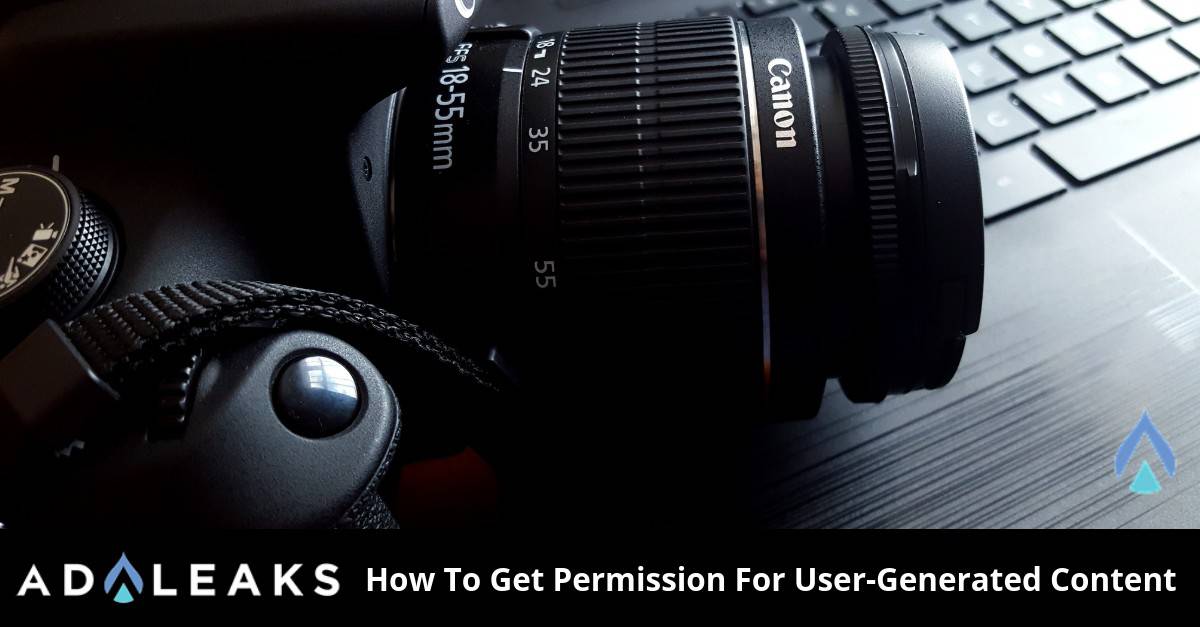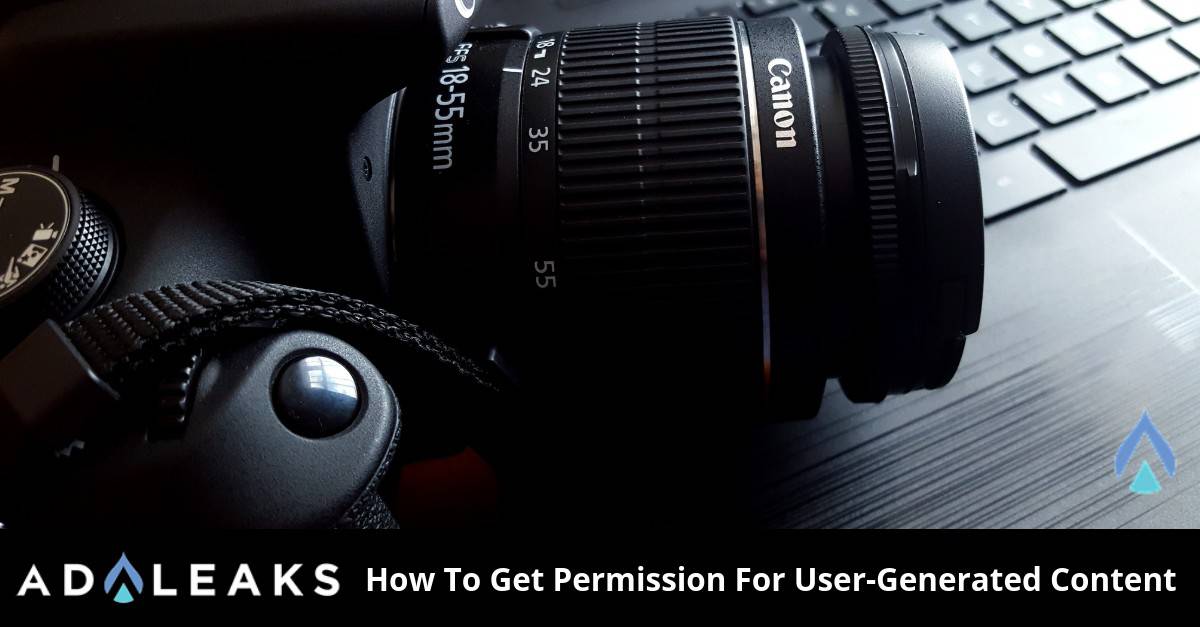 What You Need To Know About Getting Permission For User-Generated Content
As you may know, it is pretty difficult to find a clear answer on using other people's photos and content on your own accounts. What information do you need to use their photos? How do you get that permission? We are going to clear the air on getting permission for user-generated content.
Get Permission
Photography and other user-generated content can be a great asset to your e-commerce business. However, as a small business owner, it may be difficult to get clear-cut answers on some topics without experience or access to legal counsel. We are here to help clear the air on one that is pretty unclear, usage of content.
Even if a customer posts a photo and uses your hashtag, you still need to get explicit permission to use their photo. Don't assume that you can repost or use the content just because they tagged you in it. A good unwritten rule to follow is this. If you haven't secured permission, don't use the content. Simple as that. But, let's dive into how to get that permission.
Approval Hashtag
Using an approval hashtag is a great way to get permission to utilize UGC (user-generated content). Not only does it gain permission, but is a very organized way to track approved content. Jewelry giant, Shane Company, utilizes the approval hashtag to use and track content.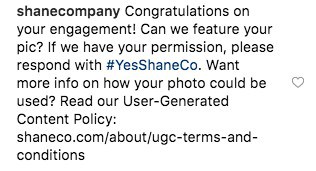 Once the user simply replies with the hashtag "#YesShaneCo", Shane Company has permission to post the user-generated content. Added Bonus: When you're looking for content, you will just need to select the hashtag and you'll have access to photos to choose from all in one place, all of which already have permission to use.
Influencer Contracts
Do you work with or previously worked with influencers? Having brand ambassadors or influencers using your product is a fantastic way to get exposure. Review your contracts with these influencers to see if you can use their content for your own use on your social media channels. This can go for current or previous influencers. If you don't have a contract, you can simply ask for permission via DM, email or comment.
Keep Record
This is super important. If you received permission via DM, email, comment, etc. keep a record of it. Save the email or screenshot the conversation. If any issues or questions come up in the future, you will have the recorded permission and can avoid any issues.
To Sum It Up
UGC is such an important tool to use because it provides social proof. When people see interaction, engagement and other people using your product or service, it creates social proof. This actually makes people more likely to try your product since they see others using it. In addition, seeing content from actual customers builds your business's credibility. Check out Tip #1 in this article for more details.
It is crucial to get permission to use user-generated content. Take that minute or two to send a quick DM to gain permission to use the content. It's a small price to pay for the access you'll have to free content that will improve your business and boost sales.
Happy Hunting!