3 Ways to Use Customer Service for Loyalty and Retention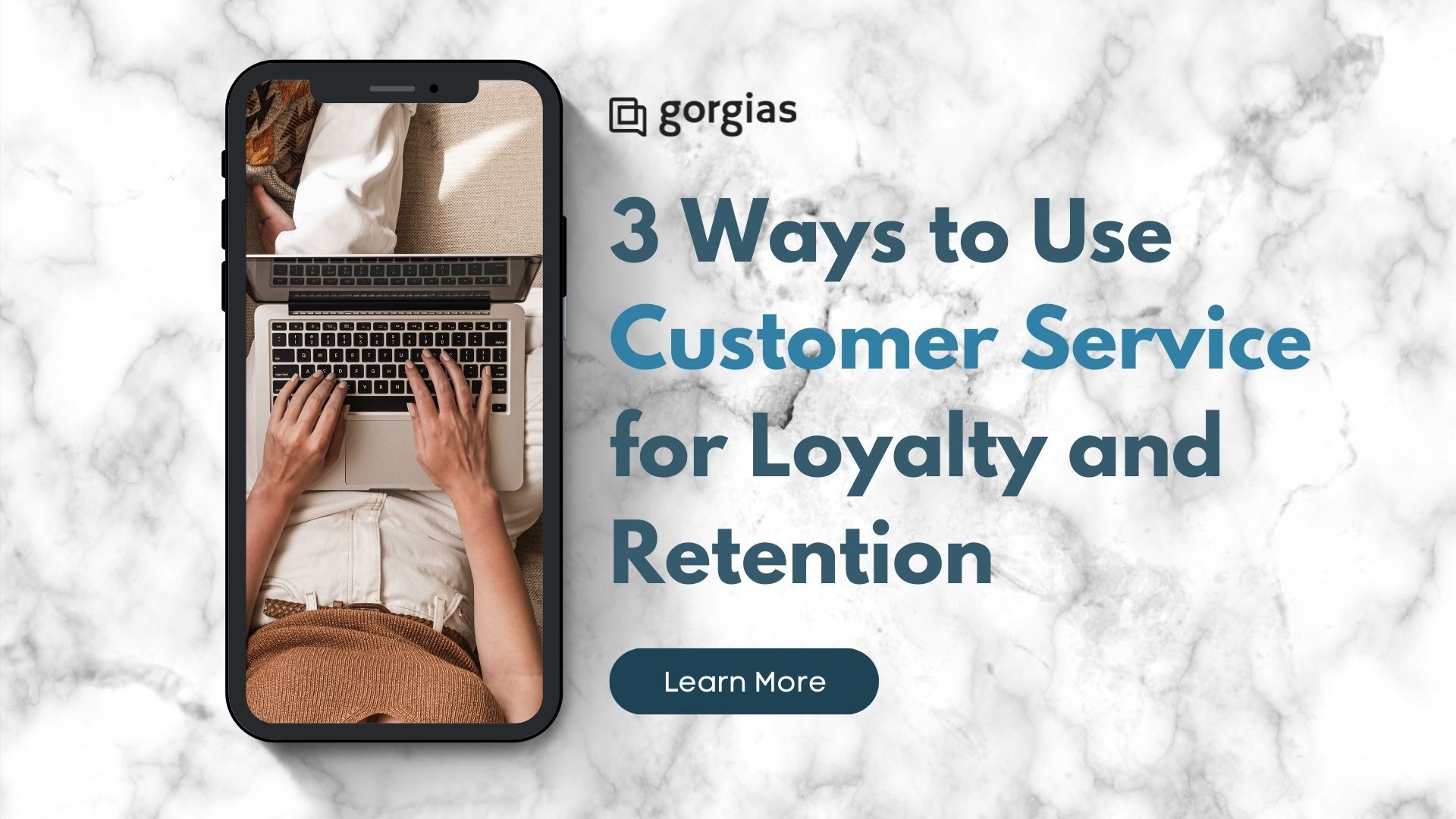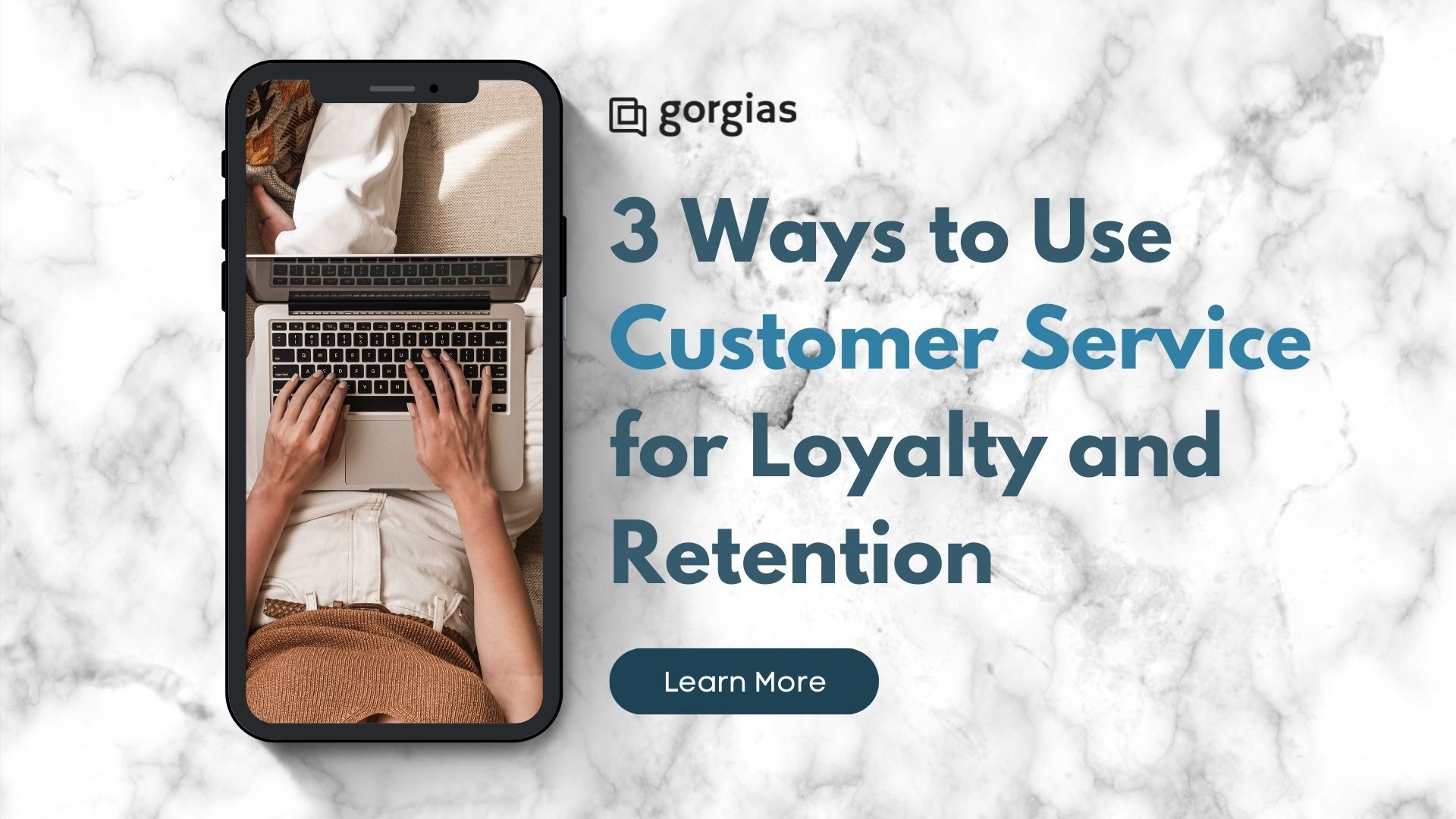 In an ever-more-crowded eCommerce marketplace, do you know what one thing is even more important than bringing in new customers?
Keeping your existing customers around.
It's common knowledge in the marketing world that retaining customers is more cost-effective than acquiring them, but appealing to your past purchasers can help your bottom line in other ways too.
Loyal customers spend 67% more than new clients, for example, and 65% of Americans say they decide whether or not to make a second purchase based on their first buying experience.
In short, building customer loyalty and focusing on retention is one of the best ways to set your store up for sustainable success.
And in addition to things like rewards programs and referral incentives, one of the most important and effective ways to maintain customer loyalty is by providing excellent customer service.
Why is Customer Service for Loyalty & Retention So Important?
Elite customer service should be a pillar of your marketing strategy. It's important for providing a positive experience for prospects and customers alike, but the impact it has on retention is major too.
More than seven in 10 survey respondents, for example, said that poor customer service was the reason that they ended their relationship with a company.
So what exactly are these customers looking for? There are many factors that contribute to customer loyalty, but we've found that loyalty- and retention-focused customer support provides three things:
An exceptional, consistent experience across all of a brand's channels
A positive emotional connection
Continual improvement in a brand's products and services
If you establish your customer service experience around these three components, you'll have the building blocks in place to develop your customer base and keep buyers coming back for more.
1. An Exceptional and Consistent Experience
When customers spend money, they want to know what they're getting.
(We know that this isn't exactly ground-breaking information, but bear with us.)
In the eCommerce realm, this desire manifests as an expectation for high-quality and consistent experiences.
When you can provide consistency, you create confidence that your store is well-run and credible, which is a prerequisite for retention and loyalty.
The best way to standardize an exceptional customer service experience is to connect all of your channels — your storefront chat, social media profiles, support email, etc. — to one customer service platform.
Doing so will ensure that all of your inbound messages get answered and that no messages slip through the cracks.
(And if you're looking for a tool to help with that, we're partial to this one.)
2. A Positive Emotional Connection
Let's get real for a second.
Most customers don't reach out to support just to say, "hey, everything's great, keep up the good work!"
More often than not, customers are looking for help with a problem. There might be an issue with shipping, payment, or something else — none of which are usually pleasant.
That's why you need to make empathy and positivity the primary components of your customer support. If you're programming responses into a chatbot or drafting scripts for your (human) support team, showing concern for the buyers' problems is an important step.
Also, when customers are frustrated, you can generate positivity from a quick and proactive response.
Automation is especially useful for this. Even if it's just a basic "we've received your message and will get back to you soon" auto-response, acknowledging the customer's communication and assuring them that you'll address it soon is a great way to keep the lines of communication open.
3. Continual Improvement in Products and Services
If you want an engaged customer base that stays loyal and makes multiple purchases, you'll need to give them reasons to keep coming back.
An excellent customer experience and well-crafted support processes are a great foundation, but these strategies should be your starting point, not the endgame.
Once you have an all-in-one customer support and helpdesk in place, you'll be able to track all sorts of metrics. You can see how many messages and support tickets come in and from where, how much time until the first response goes out, how long it takes to resolve user problems, and much more.
By setting benchmarks based on performance tracking, you'll be able to identify areas where your service might be slipping and set clearly defined goals for improvement that your team can tackle.
Gorgias is an all-in-one helpdesk and chat system that you can leverage to improve customer service and long-term retention. Click the link to learn more and get your second and third months of Gorgias free!