3 Marketing Strategies to Future-Proof Your eCommerce Business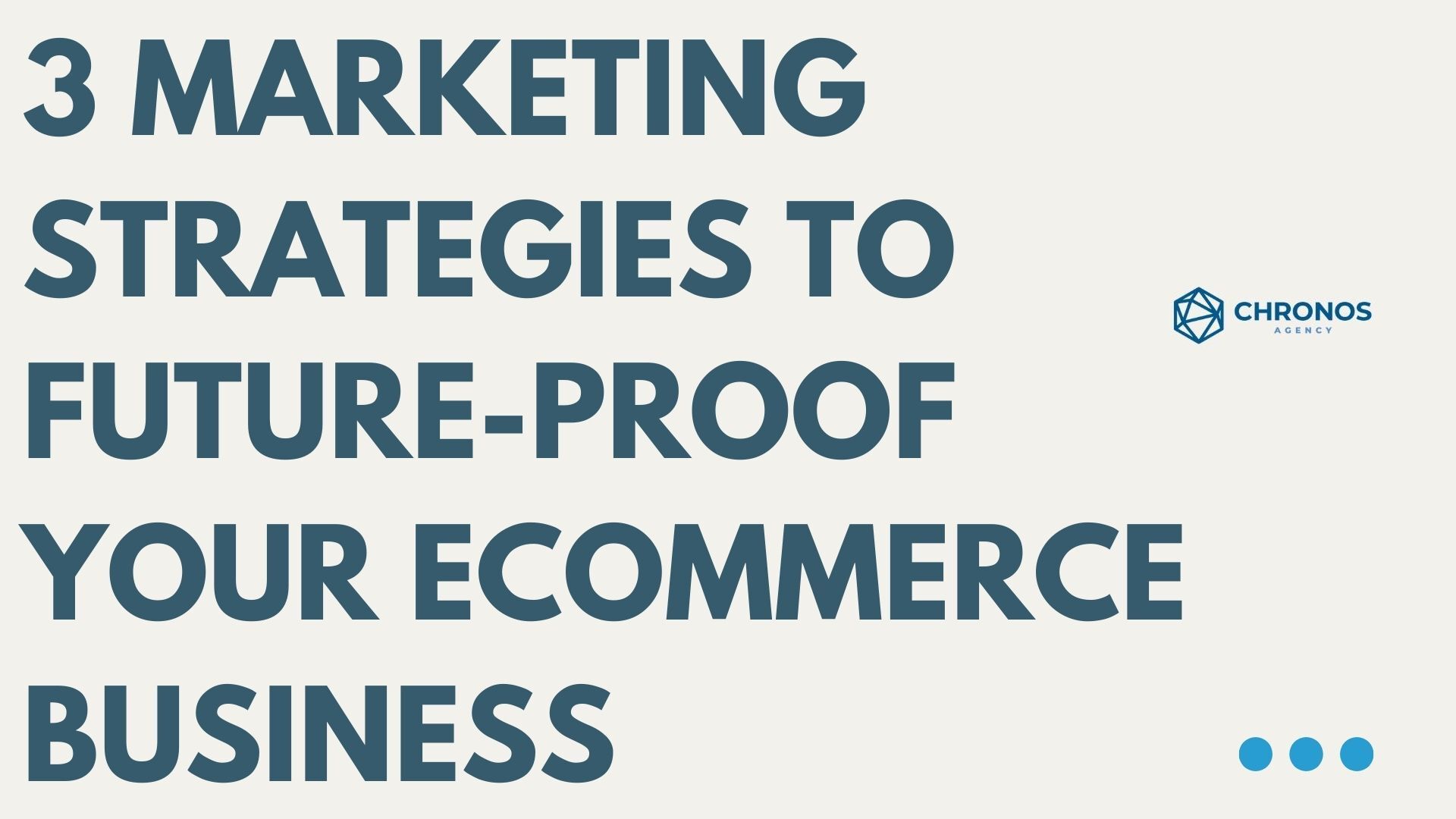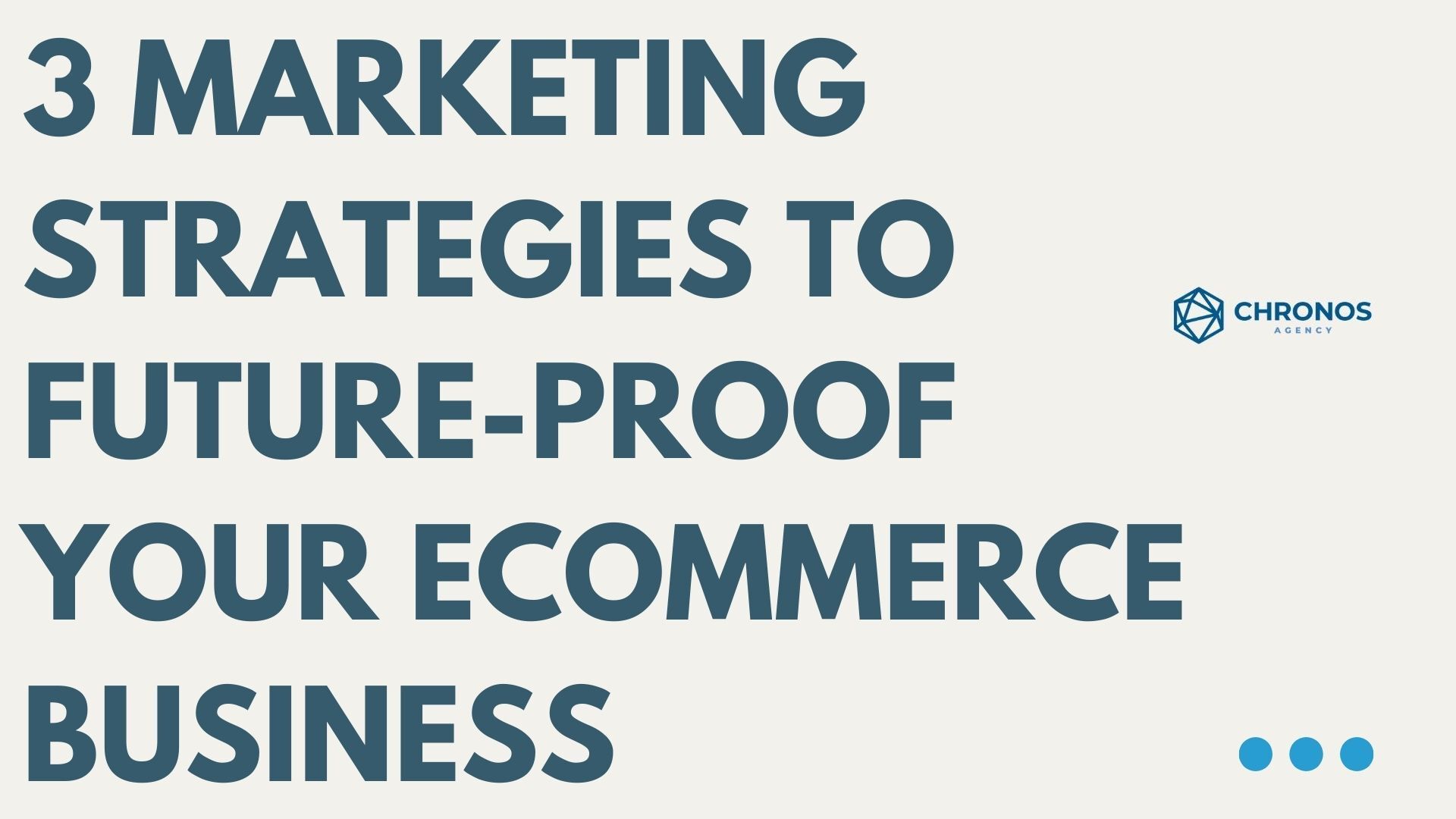 Truly successful eCommerce brands have the ability to adapt and change to meet market opportunities. After all, what's the point of being successful today if it only lasts until tonight?
That's where future-proof strategies come in. Continuously improving your marketing strategies and seeking new systems to integrate is key to maximum business longevity—and overall eCommerce success.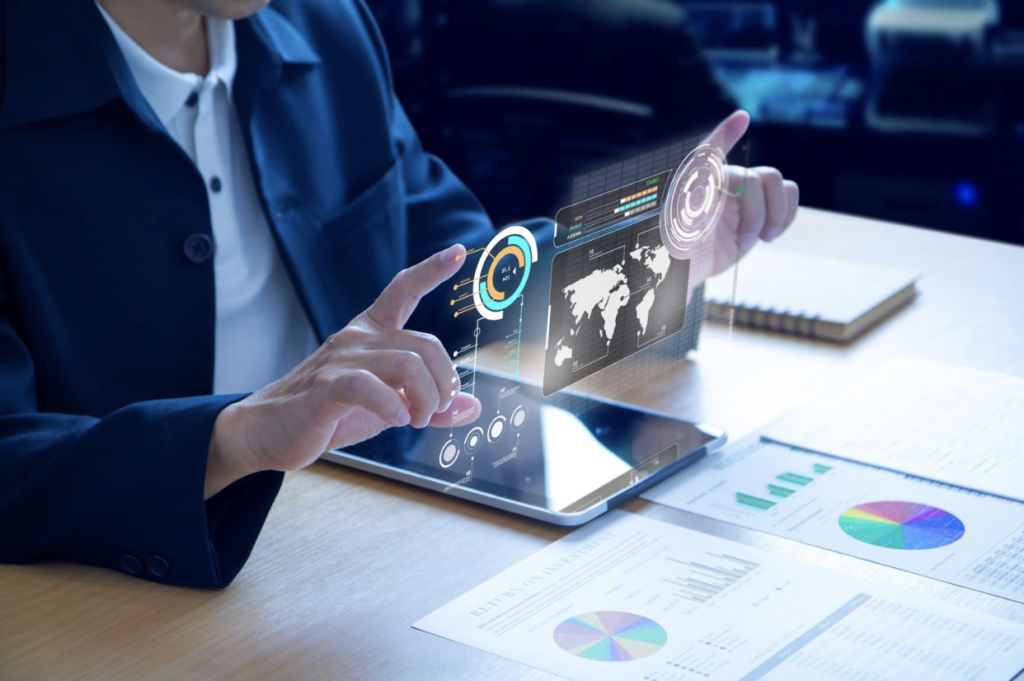 We compiled three marketing strategies to future-proof your eCommerce business so that you can integrate them into your marketing framework for a great start to 2022.
1. Shift to Lifecycle Marketing Strategies
Do you focus on continuously growing your customer base or nurturing your existing ones?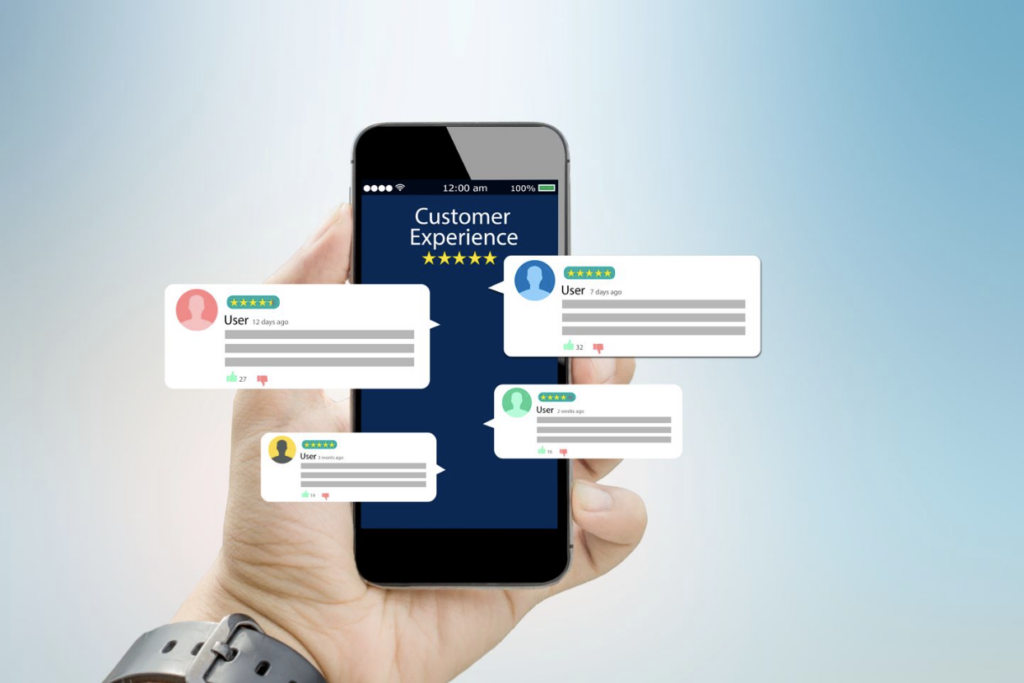 At first glance, more customers mean more potential sales, right? Ironically, however, the opposite is true.
According to the Pareto Principle, your business generates 80% of your profits from just 20% of your existing customers.
What does this mean? More doesn't always mean merrier. Big lists filled with low-quality leads can actually do your marketing more harm than good.
Focus on nurturing smaller segments of your customers instead. Why? Because they'll become loyal buyers who give your business far more value than one-and-done shoppers.
They're more likely to buy from your online store without the need for discounts. And they'll actively look to your brand for their shopping needs.
Best of all, loyal customers can help you grow your customer base. They'll convert their connections into higher-quality customers for your online store.
This guarantees a sustainable source of high-quality and reliable customers to maximize the longevity of your online store.
Here are two lifecycle marketing tactics you can use to get started:
Lifecycle Marketing Tactic #1: Future-Proof Your Lists with Audience Segmentation
There is no such thing as "one size fits all" when it comes to catering to your customers. Bucket your customers in separate groups depending on where they are on the customer journey.
Each phase requires a specific approach and marketing messaging to engage your customers.
A great example would be sending upsell or cross-sell content to customers who have just purchased from you.
How about customers who have only begun window shopping at your online store and haven't bought anything? Send them product recommendations and content based on their browsing behavior.
Lifecycle Marketing Tactic #2: Maximize Your Owned Channels
Social media has become a staple for online marketers. However, it's not that efficient when aiming for more immediate conversations or sales.
Instead, you can leverage more direct-owned marketing channels like email, SMS, and push notification marketing. These channels have a greater influence on your audiences.
Are you trying to convey urgency or encourage immediate action from your customers? These channels will do the job effectively and efficiently!
eCommerce stores need to think through the entire customer experience from the perspective of the shopper as they plan out their communications flows across Channels.

Robert Gibson, Senior Partnerships Manager for APAC at Klaviyo
2. Improve Customer Care Through Workflow Automation
Realistically speaking, no business can cater to every single customer's needs immediately throughout the customer journey.
Either you get yourself a large but expensive team of live responders… or you invest in workflow automation.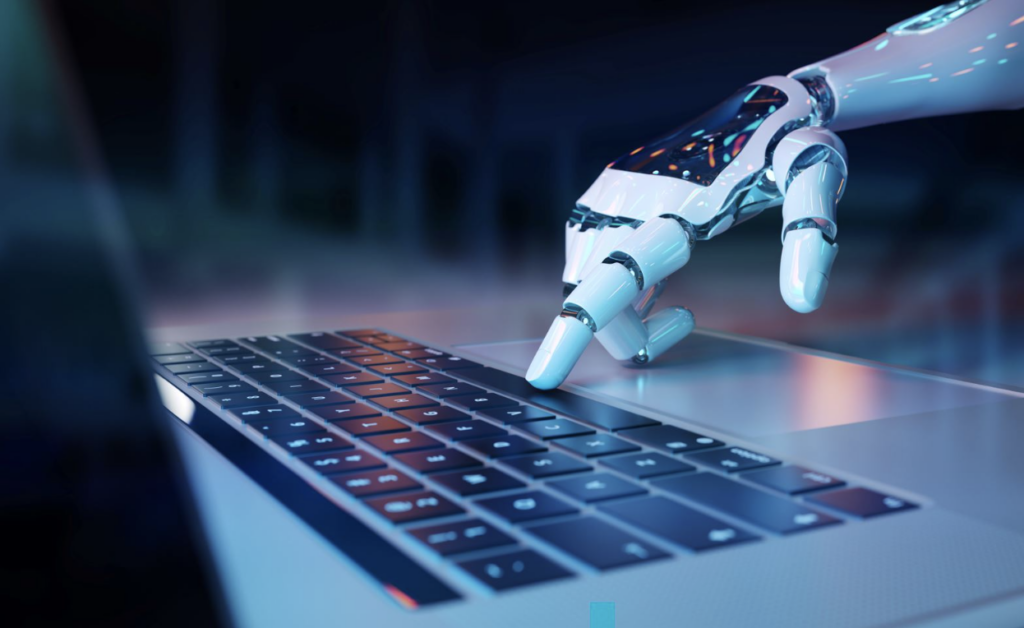 A sustainable eCommerce business is also an efficient one. How can your business attend to every need in a timely manner without jeopardizing the quality of other business operations?
With workflow automation, you can address customer needs in a timely manner without babysitting your email.
And when you set it up the right way, you'll have a steady stream of revenue flowing in the background while your teams are busy with other more hands-on operations.
Here are some of the benefits your online store can get from workflow automation:
Workflow Automation Benefit #1: Sustainable Efficiency
There's no need to rack your brain delegating tasks to an already stretched-too-thin workforce anymore.
Workflow automation ensures your eCommerce marketing systems are making conversions in the background with little to no babysitting.
Workflow Automation Benefit #2: Lower Operational Costs
Less manpower working on customer response interactions means fewer hires and shifts doing repetitive tasks.
Workflow Automation Benefit #3: Satisfied Customers
The key here is 'addressing customer needs in a timely manner'.
With your workflows set to specific triggers and criteria, your customers can receive timely and relevant responses based on their online and purchase behavior.
Customer service is the key to creating lifelong customers. Generally speaking, the consumer reaches out to a brand when they have an issue or a question.

This is a critical point in the consumer lifecycle. Providing exceptional support when the consumer has an issue or question can turn a negative experience into a positive one.

Jasper Koolen, Strategic Partner Manager for APAC at Gorgias
3. Leverage an Omnichannel Approach to Future-Proof Selling & Marketing
Relying on only a single marketing channel means you're not reaching out to huge chunks of your target audience. Expand your customer reach by exploring other marketing channels.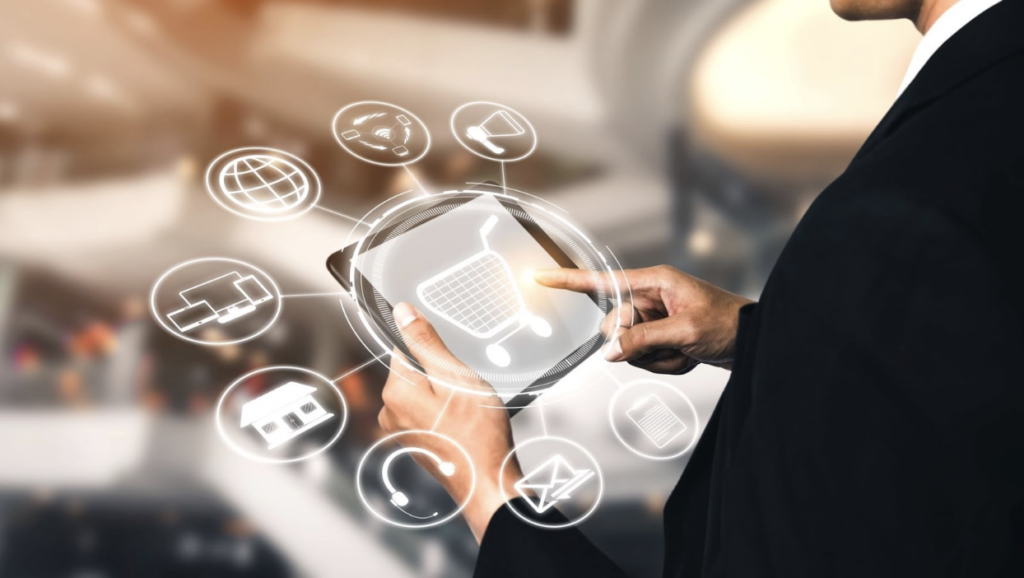 Review your customer base—how much of them mainly use email and how much mainly use SMS? How much of your customer base is most active on social media?
If you only have one marketing channel that reaches out to one of those chunks, you're leaving out an awful lot of potential audience members.
That's why eight-figure eCommerce stores often attribute their successes to a solid omnichannel strategy.
Maximizing your online store's success means maximizing your market reach by speaking the different 'online languages' your target market speaks (i.e: Social Media, email, SMS, etc.).
Omnichannel marketing can bring your online store the following benefits:
Omnichannel Marketing Benefit #1: Seamless Customer Experience
Once you've established your brand's foothold in multiple marketing channels, you can now create a smooth and seamless customer experience across your channels.
Maximize customer engagement by sending them relevant content based on their platform of choice. Reach out to your customers no matter which channel they prefer.
Omnichannel Marketing Benefit #2: Improved Traffic and Sales
Omnichannel customers spend 10% more than single-channel customers. This is because you engage with them through an online language they speak.
Trying to improve your traffic? Expand into social media through social media initiatives. Reach out to your mobile shoppers via SMS marketing.
Integrate them all into one solid framework and you've got sources for leads, and conversion and customer nurture opportunities.
Omnichannel Marketing Benefit #3: Boost in Customer Loyalty
A user in each marketing channel expects unique content. One way to cater to your channel-specific customers is by offering channel-exclusive deals and content.
Sending relevant and engaging content to your customers' channel of choice accomplishes two things.
It adds value to each of your channels.
Your customers feel valued because you chose to communicate with them through a means they prefer.
Need some examples? Check out these three creative ways you can leverage your SMS marketing.
Omnichannel Marketing Benefit #3: Data-Driven Insights
More channels mean more data, and more data means more accurate and reliable data-driven decisions. Also, multiple marketing channels can help you get a better feel for your target market.
You'll gain a better understanding of their needs, preferences, and the types of content they're more responsive to. This unlocks a virtuous circle of adjustments to your marketing approach for each channel.
To succeed in multiple channels, brands need to realize this is not the time for a one size fits all strategy.

Instead, start to establish a multi-channel marketing and promotion approach underpinned by data—working on personalized marketing and a good customer experience that resonates with the customer is vital to get it right.

Cy Chung, Head of Operations at ROAS Media
The ability to adapt to change makes all the difference when aiming for sustainable success.
Keeping an open mind and seeking out and understanding new systems and strategies the changing times bring about will help clear the path for your business to grow and continue despite the challenges life throws at you and your online store.