4 Ways to Build (and Keep) a Loyal DTC Brand Community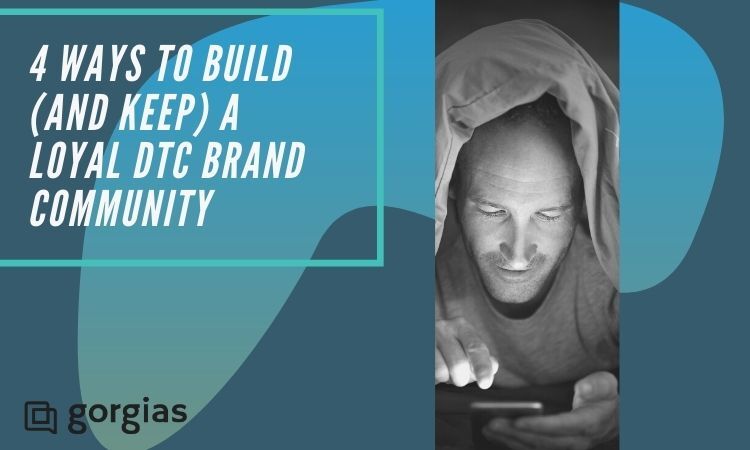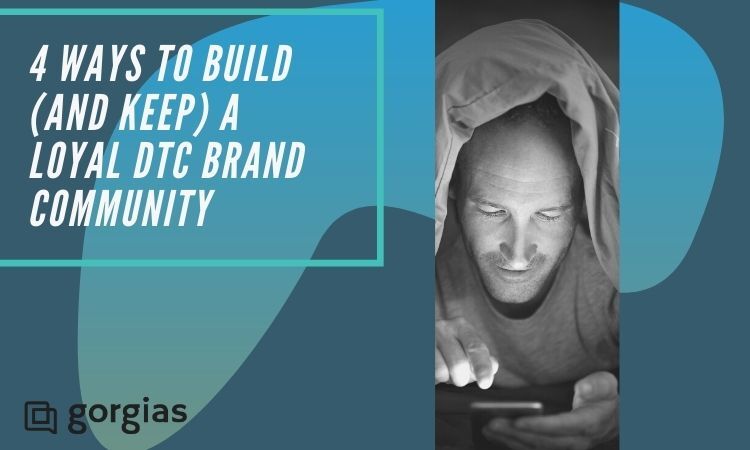 Imagine walking into a clothing store, asking an employee if they have a shirt in your size, and waiting 48 minutes for them to answer you.
You'd probably walk out, right?
Now imagine waiting 48 hours for a response. You'd probably never shop there again, right?
Unfortunately, that's what your DTC brand customers feel like if you haven't prioritized omnichannel customer service.
If you're ready to make customers happy and develop a loyal audience, quick responses to questions are a great place to start.
But if you really want to foster a community that will take your business to a new level, you'll need a strategic approach to customer service — and a helpdesk tool that ensures customer interactions are always on the front burner.
Use these 4 tips to start building a loyal DTC brand community for your business.
1. Reply Quickly Across All Channels
Research has found that 40% of consumers expect brands to respond within the first hour of reaching out on social media. And about four out of five expect a response in the first 24 hours.
Does your response time meet these expectations?
If your goal is to build an engaged and loyal DTC brand community, you can't just engage with customers when you feel like it. Your brand has to be able to reply quickly to questions and across all channels.
The most effective way to ensure quick responses is with an automated and integrated helpdesk like Gorgias. By creating unique scripts that pull in real-time information like items in stock and order status, you can free your brand from customer support limited by business hours or staff availability.
And by gathering all of your customer interactions across platforms in one dashboard, it's easier to reply to comments frequently and keep conversations going.
2. Respond Quickly & Transparently to Complaints
As you grow your DTC brand and reach a larger audience, complaints and negative feedback are inevitable. Something that may or may not be within your control will go wrong, and the customer will expect you to answer for it.
This is another reason why monitoring comments and questions across all channels and platforms is so important. By responding quickly, positively, and proactively, you can turn potentially negative interactions into positive ones.
Further, by doing so in a comments section, you can show your audience that you care about customer experience and providing quality service.
3. Standardize Customer Service Expertise
Implementing a helpdesk that can respond quickly to standard questions is only one part of the customer support equation.
If you truly want to build a community through next-level customer experiences, you'll need to standardize customer service skills and processes for your teams too.
These skills, which mirror what you'd expect from a boutique brick-and-mortar customer experience, include patience, active listening, clear communication, and defined expectations.
If you know that your employees are delivering consistently superior customer support and you have a helpdesk to respond quickly to initial questions, the sky is the limit for your DTC brand.
4. Track Customer Service Metrics
Tracking the right customer experience metrics can provide valuable insights as you build your DTC online community — and a benchmark for improvement as you scale your brand.
One of the most relevant metrics for this effort is first-response time, as mentioned above. Other essentials include:
How many support tickets are created
How many tickets are closed
Agent performance
Customer satisfaction score (C-SAT)
Revenue statistics
Net Promoter Score (NPS)
With customer support tracking in place, you can use the data to improve customer relations, motivate your staff, reduce buying objections, and — you guessed it! — grow your business.
You can transform your DTC customer experience with Gorgias in one minute. Click here to get started for free!