3 Ways DTC Brands Can Prioritize Customer Support In 2021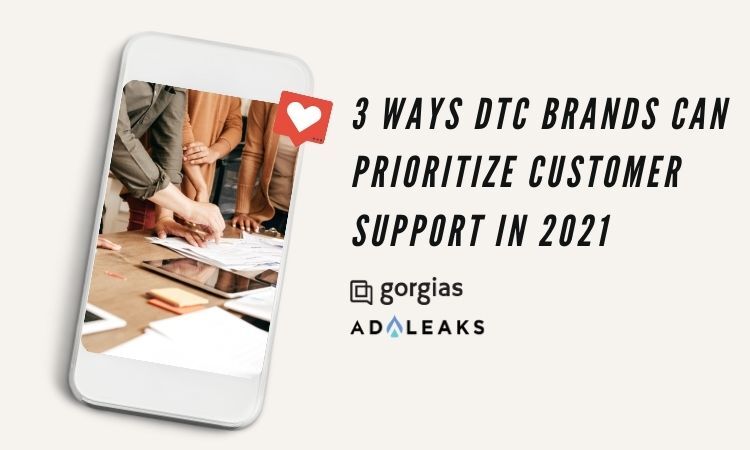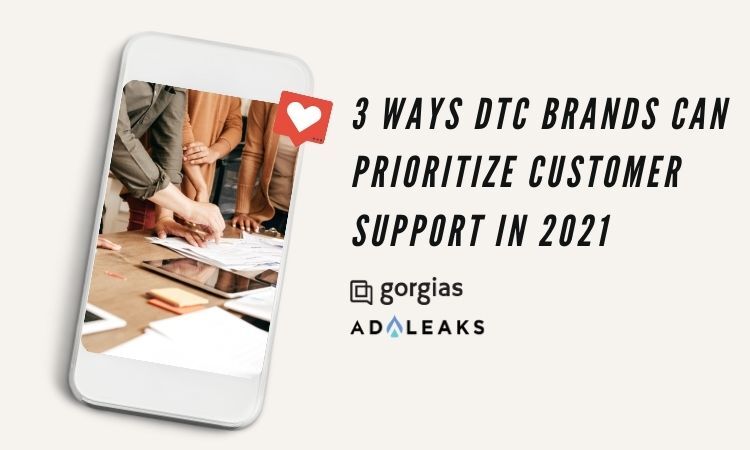 eCommerce businesses that continue to grow in 2021 will inevitably face more customer support inquiries.
And research shows that providing a high-quality customer experience, especially during the support process, is crucial for customer retention and lifetime value.
But how can eCommerce businesses deliver exceptional customer experiences as they continue to grow, scale, and receive more inquiries than ever?
A helpdesk that leverages automation and machine learning can transform online businesses and keep customers happy. Today, effective DTC brands can use a centralized helpdesk to prioritize customer support with fast first-response times, personalized messages, and an integrated shopping experience.
1. Fast First-Response Times
Research by Hotjar found that long waits and slow response times are some of the top factors behind a bad customer support experience.
A helpdesk powered by machine learning can provide that quick first response so your customers feel heard. Further, it can provide answers to common questions and generate support tickets for more complex issues.
If you don't have the bandwidth or budget for 24/7 live support, a helpdesk can be an essential tool to support your online brand. And given that one in four brands is planning to improve customer experience quality in 2021, enhancing your own customer support will maintain your competitive edge.
2. Personalized Messages
Response times are important, but speed isn't enough if you're crafting a user experience for customers who need support.
For example, most digital shoppers today are aware of chatbots and have interacted with them at some point. Therefore, if you really want to provide an impressive customer experience, you'll need a high-functioning helpdesk that can provide custom, complex responses when users need them.
An automated helpdesk like Gorgias provides the functionality to create macros, or pre-written responses to common support questions, and snippets, which personalize the messages based on customer information.
With these systems in place, your DTC brand can provide personalized customer support at scale — even if your growth is skyrocketing.
Research has found that personalizing customer interactions can substantially improve customer loyalty and increase engagement. Like a fast first-response time, personalized messages make customers feel seen, and they can build on the relationship the customer is forming with your brand.
3. Omnichannel Shopping Experience
If you're using an automated helpdesk to support your eCommerce customers' experience, the look, feel, and integration with your store should be seamless.
And as your brand grows, you'll need a back-end dashboard to handle the growing number of customer questions and support requests — especially if they reach out via other channels like social media.
That's why a flexible tool like Gorgias is so powerful. Gorgias integrates with Shopify, Magento, and BigCommerce stores, and combines every customer support channel (chat, email, phone, social media) in one unified view.
It also builds a profile of each customer that includes insights like previous purchase information and conversation history. This is useful for personalization and when a live customer service representative needs to answer questions that the helpdesk doesn't have answers for.
Prioritizing customer support for online brands will only become more important as buyers shift to eCommerce, and putting the right fundamentals in place now is essential. Starting now will give you the opportunity to test, develop, and improve your helpdesk experience to keep customers happy… and coming back.
Are you ready to transform your customer support experience with Gorgias? Click here to get started in one minute.