How You Can Create an In-Store Customer Experience Online For the Holidays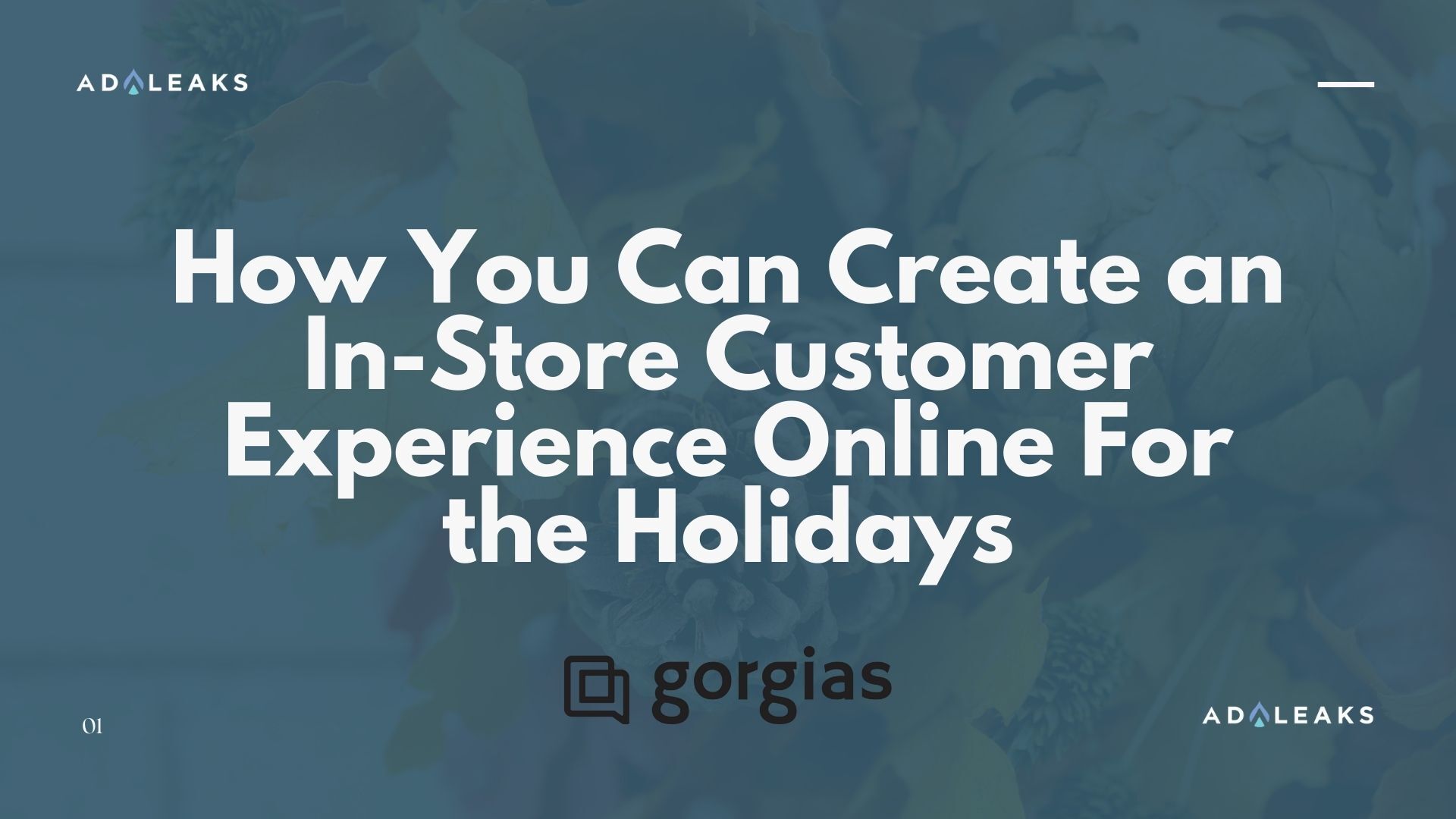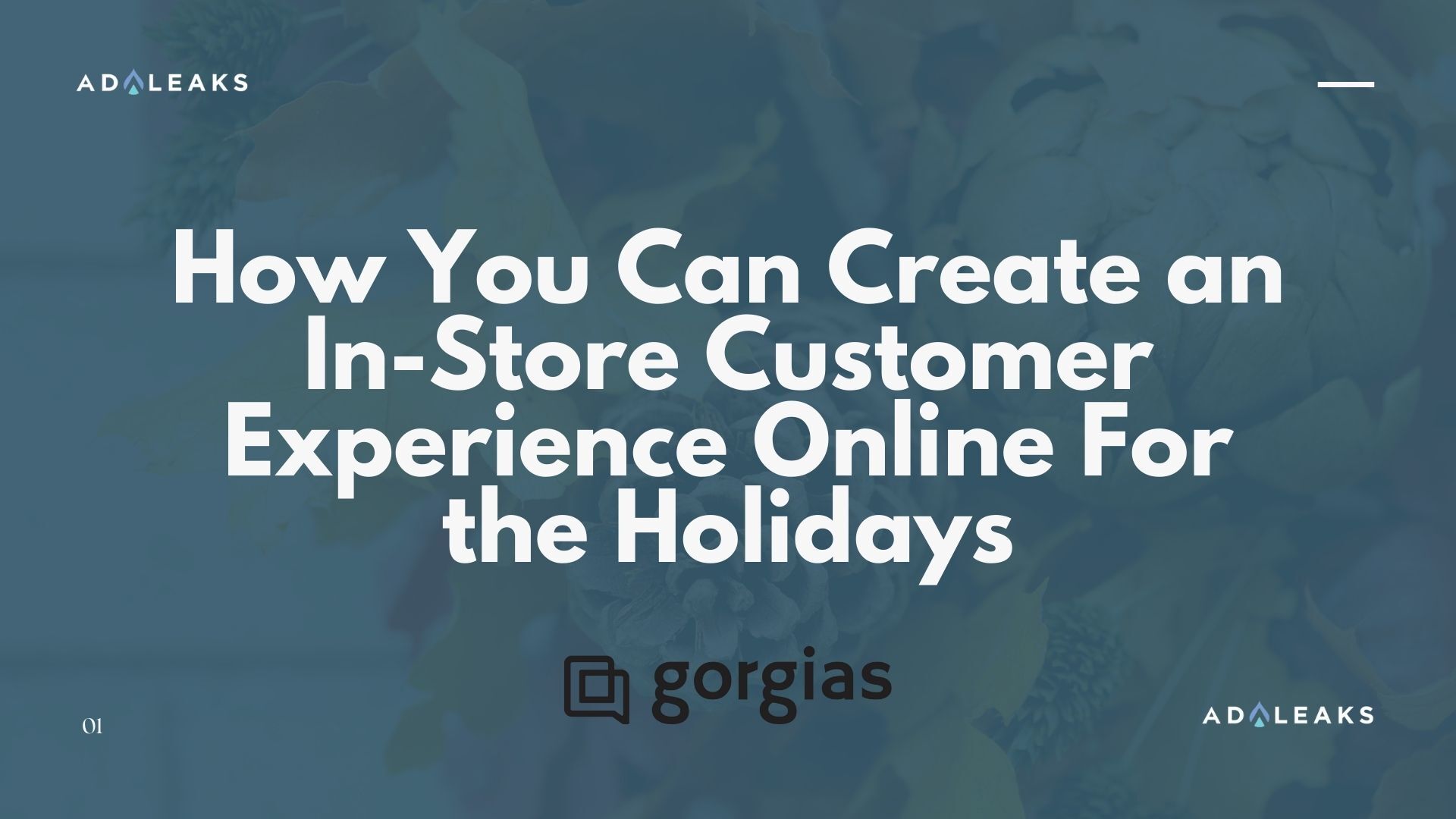 As an eCommerce brand, the holiday season can be your Super Bowl. One thing standing in your way, however, is all of the shoppers who might still prefer in-store purchases to online buying.
But you can win those customers over by creating an in-store experience online — in other words, providing customers with timely and personalized help as they shop.
Three effective ways to do just that are by using timely live chat pop-ups, replying quickly across all channels, and with easy returns and refunded orders.
1. Live Chat Pop-Ups Can Simulate an In-Store Customer Experience
The first and most personal way you can recreate the in-store customer experience is by leveraging live chat pop-ups at the right moments.
Anyone who's shopped in a semi-decent retail store has lived through a real-life version of this tactic. You're browsing, making your way through the aisles, and as soon as you stop to look at something for more than 10 seconds, boom — there's a salesperson at your shoulder to ask "can I help you with anything?"
This in-person interaction increases the likelihood that customers will make a purchase before they leave for at least two reasons.
One, the customer is more likely to find what they're looking for if an on-site expert is helping them locate it.
Two, on a relational level, customers don't want to "let down" salespeople by refusing help or leaving empty-handed — especially if they entered the store intending to make a purchase.
Live chat pop-ups are the best way to recreate this helpful pressure point in an online setting. As soon as a customer lands on a product page, or when they've lingered on a certain product for a certain period of time, you can cue a pop-up that asks if they need help or have questions about the product they're looking at. 
In fact, many eCommerce brands that already use live chat pop-ups say implementing a live chat to their online store helped reduce first response time, boost customer experience, drive more leads, and increase sales revenue.
2. Quick Replies Keep Shoppers Happy
Not everyone likes being approached by salespeople in a brick-and-mortar store, but the opposite situation can be even more frustrating. When a shopper has questions about a product or service and no one is around to answer them, the odds of that person walking out as a happy customer start to nosedive.
If you're trying to produce a high-quality in-store customer experience for your eCommerce brand, you'll need to avoid this situation too. Live chat pop-ups help, but you can also do that by replying quickly across all channels.
It shouldn't matter if a prospect is on your site or commenting on your Instagram ad — you have to be there to reply to product or shipping questions whenever they need you.
That's where a helpdesk like Gorgias becomes so important. If you integrate Gorgias into your store and social accounts, all of those comments and questions from various platforms will appear in one dashboard, making it easy to respond and ensuring that no one slips through the cracks.
3. Easy Returns & Refunds Reduce Reticence
One of the last obstacles that you'll need to overcome in creating your in-store customer experience is how you manage and process returns and refunds.
Concerns about paying for return shipping or jumping through hoops to get refunds are common objections for eCommerce shoppers. But you can put their minds at ease by clearly stating what your return and refund policy is, offering free shipping for returns, and other customer-first tactics.
Also, you can make it easy for customers to return and refund their orders by using machine learning to flag when a customer mentions their order is damaged, incorrect, or needs to be returned. With the right combination of automation and personalized customer service, you can turn what would otherwise be a negative experience into a positive one.
If you really want to create an in-store customer experience for your eCommerce shoppers, try Gorgias, the all-in-one helpdesk and chat system that makes customer support and engagement easier than ever. Use this link to get your second and third months of Gorgias free!