The Customer Value Journey
Expanding your market, sales and interactions are vital in growing your business. And the only way to achieve this is to understand the Customer Value Journey (CVJ). The CVJ, in a nutshell, is the path of converting a prospect into a customer. It describes a step-by-step process for enticing, converting, and nurturing your customers.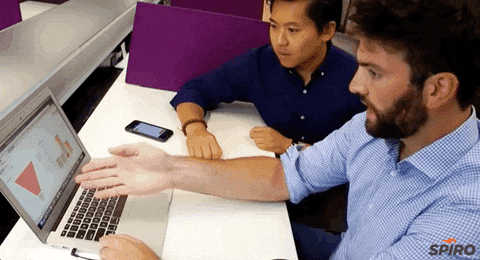 Take a look at this simple map and let me guide you in building the ideal Customer Journey for your brand.
The secret? Design a strategy that will seamlessly flow your prospects through each step. They can get lost or stuck along the way, so be there to readily give a BOOST. Keep an eye out for our boosters throughout this article so you know what to do if a customer gets stuck.
STEP 1: GET THEIR ATTENTION
It's as simple as it sounds, get on your prospects' radar.
How?
Be creative. Advertise, organize an event or post on social media – Anything that puts your product in a spotlight.
Make sure that you assess what and where and have the campaign to do it. Say you have an online store selling personalized creative arts. Attention is lured through pictures of your products and not by words. So it might be better to post on Instagram, Pinterest or Tumblr rather than LinkedIn. Having captivating images paired with compelling copy is sure to catch the eye of your audience and increase conversions.
STEP 2: GET THEM TO ENGAGE
Now that your prospects took a glance, make them stare.
This is where you inform while entertaining them with your content. Usually, conversations begin here. In multiple ways: online community, customer support, email, etc. This is where social proof and engagement on your business Page come into play.
STEP 3: ASK THEM TO SUBSCRIBE
The goal here is simple: to get their contact information so you can say more about your product and eventually convert them into customers. There is a little hiccup though. Nowadays, people are cautious in giving away personal information.
Booster: Use a Lead Magnet. Who doesn't love a tester, especially if it's free!
Offer samples – free products, demos, webinars, guides or a sneak peek if you're selling a book. The secret is to irresistibly tempt them by giving something they want by filling out a form to get it.
It's that simple.
STEP 4: CONVERT THEM TO A CUSTOMER
After your lead took a bite of what you're offering, they will be eager to deepen this relationship.
Booster: An entry-point offer. A high-value, low-risk offer to test your product without dipping both feet in the water. At this point, this commitment is not for the purpose of profit, but to get your subscriber more into your brand.
Just to be clear, this doesn't have to be money. It could be time. Example: host a free webinar to discuss more on your product.
STEP 5: EXCITE THEM
It's a scientific fact the dopamine levels from a new purchase gets people excited – it's time to capitalize on that.
Booster: Show "little victories". Offer a memorable experience.
Consider giving freebies or surprise bonus features… anything that makes your new customers feel like they won or that they are better because of the product. For example, if you are selling cosmetics, give a free face mask.
STEP 6: ASCEND AND MAKE THEM A MULTI-BUYER
If your entry-point offer is for conversion, this stage now focuses on profits.
Your Goal: Make them feel satisfied and wanting to buy more.
How?
Offer simple upsells that are fancier, better, or "done for you" add-ons.
Say your business is an educational site. Offer a one-on-one coaching session for a fee. Odds are, since they already purchased initially and was satisfied – they will take you up on your upsell offer.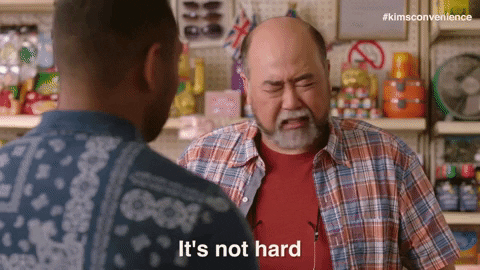 STEP 7: SHARING IS ADVOCATING
Happy people love to share – capitalize on this.  
Booster: Encourage them to share their experience.
If you're wondering how, well… the options are endless. By giving a rating, sharing a testimonial or posting about the experience on social media. The important thing here is that they talk about how happy they felt about your product. Set up email automation asking for a rating or review after the product has been delivered to maximize this category.
STEP 8: MAKE THEM YOUR PROMOTER
If advocating is sharing, asking them to be your promoter is making them a silent partner. They are so satisfied that promoting will be easy for them. Make it a win-win situation so that your customer will be more than happy doing it.
The secret: Give rewards!
Example: Giving a small gift or incentive for bringing a friend on the next purchase or discount codes for every referral. And who wouldn't love a free service? Be resourceful. Your customers are your resources that are right at your fingertips, utilize them. Odds are, they'd be happy to advocate for you if they've had a good experience.
To Wrap It Up
Digital marketing focuses on helping customers move along the path faster. You have the unique opportunity to nurture your prospect from start to finish with simple steps. You need a plan that addresses every stage of the journey. And you need to think in terms of optimizing that journey. Doing so will create loyal customers that will be with you for life.