The Curious Marketer's Guide to User-Generated Content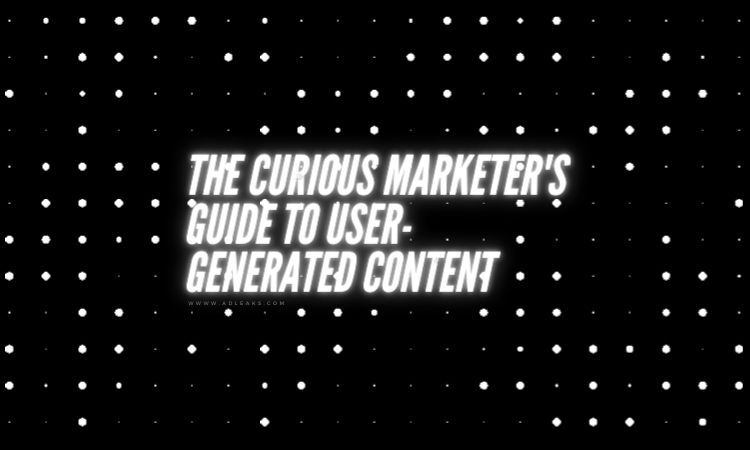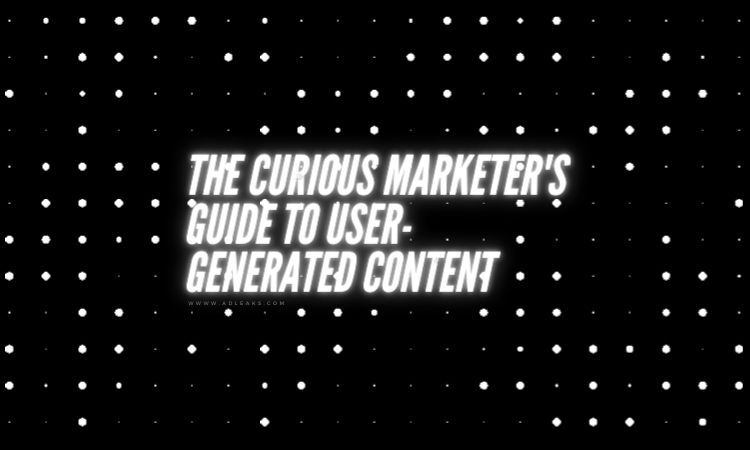 User-Generated Content (UGC) is an extremely powerful form of social proof. And these days, it's so much more than photos or written reviews from customers.
Today, UGC can include everything from self-shot videos to texts, social media activity, comment sections, and anything else a user might post online that places your brand in a good light. Once found, marketers and advertisers can capture this content and repost it in any number of places.
Why is UGC Important?
Before social media, gathering and using UGC was an uphill battle.
If you wanted a video testimonial for your brand, for example, you'd have to physically go to the reviewer or have her come to you for an on-camera session. Legal and/or ethical issues, such as signing consent forms, also prevented brands from sharing UGC. And in the pre-smartphone era, the quality of a given piece of UGC could be questionable.
Times, however, have changed. Brands have legal agreements in place, and users have easy access to technology that can make valuable, high-quality offerings.
These reasons and more are why brands are incorporating more UGC into their advertising and marketing strategies. Here are six benefits of using UGC to market your brand:
Authenticity: Consumers are getting smarter, and various studies show that buyers see brand authenticity as a priority. By featuring real-life images, brands relate to consumers on a deeper level. For marketing purposes, remember that the content naturally feels more authentic if it comes from a non-paid spokesperson.
Memorability: Lots of studies have found that UGC is much more memorable for consumers than traditional, brand-generated content. These stats change frequently, and results may vary depending on the quality of the UGC itself, but there is a memorability factor to UGC that can't be captured in other ways.
Creates Trust: According to one study, YouTube UGC had 300 million views compared to 25 million views of brand-created media. Consumers trust a brand based on what others post about it, not what it posts about itself.
Influential: Consumers are more relaxed when exposed to UGC in general, which makes them more open and receptive to an offer. Buyers are also more likely to be influenced by friends' social media posts where UGC appears.
Creates Brand Loyalty: Users who buy your products and share reviews are also part of your audience for repeat purchases, loyalty programs, and more. Show them off to the world! When others see that your audience is real people they can relate to, they tend to stay connected.
Creates Content: Staged images, videos, and other similar content won't lose their importance anytime soon. User-generated content, however, can help you display your brand in new and diverse ways. This provides a steady supply of new, fresh content that consumers love and will engage with.
How to Get User Generated-Content
Lots of brands use an internal process for requesting, collecting, and reusing user-generated content. If you're ready to get the ball rolling, here are a few options to get started:
Social Media Hashtags
Start by check social media for existing hashtags that include or promote your brand to see what's available. You can also create and promote your own branded hashtag and re-use the content that users provide. Or promote a hashtag contest.
And remember, you aren't just looking for images. It could be a review, video, or something else that relates to the brand and promotes it. The fresher the idea the better.
Connect with Creators & Influencers
You can reach out to creators directly on social media or via email. If your product or service is already known in the marketplace, some may have posted about your brand in the past. Offer them something in return, like a free product to review or a small fee for a branded post. 
Alternatively, there are platforms that have creators who are willing to post for you that can act also as the middleman.
Photo Contests
Photo contests are useful for brands with dedicated or established audiences and can lead to a content frenzy. Trivago and Starbucks developed lots of useful UGC over the years with this tactic.
You can also incentivize the contest with cash prizes or free products for the winners. The amount of useful, valuable content you get will more than cover the cost of the prizes.
Keep it Simple
Invite users to submit images just because they love the brand then curate the best for Instagram and other social media.
Users want to feel like they're part of a community, so build one they want to participate in. Show that you are listening to their point of view. Go Pro has been doing this for years to their advantage.
Where to Use UGC
Once you have enough of it, there is a wide array of placements for your user-generated content. Examples include:
Website. If your niche is cloud computing, couture clothing, or anything in between, you can benefit from UGC on your website. Common uses include video testimonials on your homepage or a photo slideshow on your 'About' page.
Social media. Sharing or reposting UGC is one of the best ways to achieve all the benefits listed above.
Landing Pages. Strategically placed videos or written testimonials can alleviate buyer objections and lead to more conversions on your landing page.
Ad campaigns. Promoting user-generated content can give you the best of both worlds — reaching paid traffic with an authentic, organic message about your brand.
Pro Tip: Try using testimonials, reviews, and other UGC in your retargeting campaigns as well. You can also target viewers of certain products with specific testimonials or reviews about the products they looked at.
To learn more and get the latest and greatest digital marketing secrets, click here to Join AdLeaks!