If You're Not Advertising On Instagram Stories, You May Be Missing Out.
Instagram Stories came to life in August 2016. Since then, we've been seeing a huge variety of moments. We see what our friends had for breakfast, we see our favorite celebrities' behind the scenes during shooting breaks. We even see our friends singing to songs at parties, and really, a whole lot more. Bye, Snapchat. Instagram is here to stay.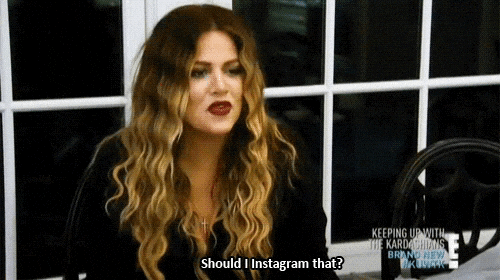 Using IG For Business
Within the millions of accounts using Instagram stories every single day, some are, of course, businesses utilizing the popularity of the platform. Whether it be the small, local brands or the world's biggest brands, these businesses use IG stories to share updates and to connect with their audiences.
In order to know what their customers think or prefer, these businesses are able to use interactive elements. Things like polls and questions have recently become available, along with hashtags, and mentions.
With lots of stickers and GIFs to choose from and different filters to juggle, Instagram Stories have already changed the way we use Instagram. It's fun! People love to use it because the photo or video is there for 24 hours and then it is gone. But when interactive elements were added to the picture, the platform reached a whole another level. Interactivity is a game changer.
These interactive elements tend to make Stories more striking. You're asking viewers to take action. Do you want to know what they prefer between a statement tee and a plain shirt? Use the Polling Sticker. Not only are you asking what they think, but you're also actually making your audience feel as though they are part of the brand. Thus, your story generates more impact and engagement.
So How Does It Work?
It's easy.
Go to

Ads Manager

and select "Instagram Stories" as your only ad placement

Select

+ Create

Check the box that says

"Add an interactive poll"

You can now alter the polling sticker into write whatever you want
There you have it! You can animate your very own Instagram story.
So if you're on Instagram for business, there is no better time to use Stories than now. Are you advertising on Instagram? Let us know what your experience has been like by commenting on our post.