Facebook Live vs YouTube For Video Content
Video Marketing is huge!  Email, social media, blogs, they all have an important part to play in the world of modern advertising, but more than half of all consumers prefer video content. These days, we have more options than just pre-recorded material.  The last few years have given rise to the awesome new platform of live video.
Instagram, Facebook, and YouTube have all given us a wide set of tools we can use to broadcast live video content.  This is an important new concept to pay attention to because live video is shown to have up to 8x longer viewing times than standard recorded video.
In this article, we are going to get a deeper look into both Facebook Live and YouTube, so you can go forward with the confidence you need to implement video content into your ad campaigns. As you will see, some scenarios are a better fit for Facebook Live, but that does not mean that we should sleep on YouTube as a great platform for your video content.
Facebook Live
Facebook has, as you may have guessed by now, taken the lead when it comes to the best choice for live video.  More than half of the people who watch live videos watch them on Facebook Live.
The reason Facebook Live has become so successful is because of all it has to offer, and how flexible of a video platform it is.  Everything from sharing information on an event or launch of a product, to interviews and countless other situations can be done through Facebook.  
Pre-recorded content can seem boring and stale.  Going live on Facebook will give you an amazing opportunity to share details about your product or service in real-time, which will lead to better engagement with your viewers, and ultimately, lead to better conversion rates. That being said, it is important to look into some downfalls of live content.  
Going Live can lead to a big jump in traffic, but it's not always easy to get that traffic to stay.  Most audiences won't continue watching more than 2 minutes of live content. This is where YouTube will be a stronger contender.
YouTube
If you were to follow the suggestions of most leading advertisers in 2019, the general consensus would be to move away from pre-recorded content like YouTube and make a push into the live video market with something like Facebook Live.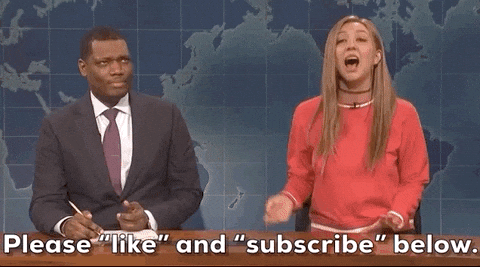 But we are here to tell you not to give up on YouTube!  Pre-recorded material is often easier to produce than content that is streamed live, which can bring down costs dramatically.
Most importantly, the audience is more willing to stick around.  Think about the average viewer on Facebook Live versus the average viewer on YouTube.  More than likely, the viewer on YouTube is there for the long haul, whereas the Facebook viewer is going to lose interest in mere seconds.
It is hard to engage a viewer on Facebook for more than 9 seconds.  Yes, that's right. 9 seconds.  Trying to engage viewers for more than 2 minutes is just not going to happen. (somewhere in the realms of 1.87%).
YouTube viewers are different.  On average, they will spend over 2 minutes on shorter videos, and nearly two-thirds of them will continue to watch past the halfway mark.
Which one is Right for You?
We hope at this point, you will see the benefit of both YouTube and Facebook Live videos.
Facebook Live is our best choice for small tidbits of video, often lasting a minute or less.  Think of announcing a new feature or change. Times, where you don't need to share a lot of information, are preferred.  Engaging with your viewers is the obvious benefit here, but it is difficult to get viewers to stay longer than a couple of minutes.
YouTube viewers tend to be willing to spend more time watching your content.  This is great for in-depth videos that explain things in detail or take a bit more time to talk about.
We hope these tips will help you make informed decisions regarding your video content!
If you want more advanced, in-depth tips and methods from myself and other experts, join our premium group at www.joinadleaks.com.