Level Up Your Instagram eCommerce Strategy
You've probably already read part one of our Instagram eCommerce sales strategies. We talked about tips for personalizing your ad campaign and more. Now you have a solid understanding of how to use ads for Instagram eCommerce.
If you haven't read part one yet, click here. If you have, let's get started with round 2!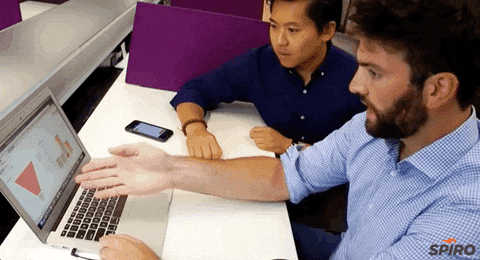 Now, let's talk about tips on how to level up your sales strategy.
Utilize the new Instagram Capabilities
Last year, Instagram transformed into a shoppable platform. It allows business accounts to highlight their products in posts and stories.
New features from the update include:
-You can put tags on individual items of a picture within your post.
-When users hover over the item, the tags will display the label and the cost.
-Users can just simply click on the tag to be taken straight to the product page and buy it.
This new approach provides a seamless shopping experience for your customers. All they need to do is look, tap and purchase.
Follow these simple steps to set tags: 
Step 1. Create a product catalog then wait to be approved in Facebook
Start by using the Shopping Facebook page template. Select "Add Product" and follow the instructions for uploading images of your products. Then add prices, product descriptions, and URLs of the product page on your e-commerce site. Lastly, wait for Facebook's approval which can take from hours to days. If you have multiple catalogs for different product lines, use Facebook Business Manager to create your catalogs.
Step 2.  Add shoppable tags to your posts.
First, open the Instagram app and select Settings, then Business, then Shopping. Next, choose the catalog you created on Facebook and press Done. Lastly, begin tagging posts and Stories with products from your catalog.
When creating or editing a post, just select "Tag Products," then tap on any product in the image and tag it with a label from your Facebook product catalog. Be sure the tags correspond to the correct item to avoid confusion. Instagram allows up to 5 tags. After adding all tags, click "Preview" then share the post.
Step up your content game.
No matter how good your images or videos are, content is what makes all the difference. Use your words to promote and showcase your brand, not just your products. Do not post an endless stream of the same content. Otherwise, users will end up unfollowing you.
For instance, the Toymaker – Lego. Other than child's play, Lego post about pop culture and life which exceeds product pitching. They talk about films, sports, and popular hobbies.
Instagram offers opportunities to use a broad range of content. So, take advantage of this to allow users to connect with your brand.
Here are some tips you can try for a better flow of promotions:
Instagram is all about pictures, but words also matter. Captions tell stories, ask questions, attract attention and even take action. There is no perfect formula for a successful caption. It will always depend on your brand and goals. However, one thing remains vital. Captions should include appropriate mentions. That means giving credit to people who appear in your image or people who provided the photo.
Above all, Hashtags are also a good call to action if appropriate. However, be careful because there is a 2,200-character limit for captions. Try commenting with all of your hashtags and keeping just your caption in the main caption area.
Enhance your images and Stories using filters and add-on content like stickers. Filters and photo edits give your image an additional kick to attract attention.
Provide context info like the time, location or weather. Use seasonal and holiday-related stickers to promote shopping events, specials, and sales. Additionally, question stickers are great ways to start a conversation around your products. Everyone loves a good GIF, so throw one on your Instagram Story.
Use Drawings and Text Overlay
Draw over Instagram images by simply tapping the marker icon next to the text box option. Certainly, your drawings will depict brand creativity.  Additionally, text overlays integrate custom CTAs into posts.
A few content themes you can use to promote your brand:
Lifestyle imagery: Show products in real-world situations. As a result, users can visualize product benefit in their own lives.
Behind-the-scenes peeks: Showing what goes on behind the scenes at your business.
Meet and greet: Virtually introduce your team members them to your followers.
User-generated content: Allowing users to share their content using branded hashtags. Why? Because nobody is a better salesperson than satisfied customers and passionate users.
Customer reviews: Highlight positive reviews. As a result, people will know how great your products are.
Fun: Let everyone know that you're about much more than business. Give your followers a chance to lighten up with some humor and good, clean fun.
Takeovers: Try to let your influencers post content for a few days.
Offers: Offering something for nothing is a great way to build brand awareness, promote positive sentiment and boost engagement.
Trying to use some of these suggestions will give you a tactical advantage over the competition.
Conclusion
Instagram users spend the most per order of any social network. And convert higher on mobile devices than any other platform as well.
Implement a sales funnel. Perform testing periods on new creative options. Work with influencers to gain more exposure. Try to have a segmented user strategy to easily identify interested buyers.
To sum it up, use varying strategies and observe which works best. It is not fast nor easy. But it is effective and profitable.