Tips To Reach Car Buyers With Facebook Ads
Over the last few years, Facebook ads have become one of the best marketing platforms for automotive dealers. Whether you're just getting started with auto marketing or you're a seasoned converting professional, these targeting tips for automotive ads will help fine-tune your marketing strategy.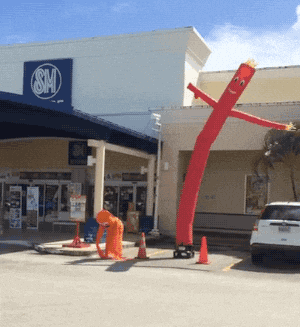 Follow The Funnel
Every campaign that you launch should be specific to either the top, middle or bottom of the funnel. Before you even start making a Facebook ad, choose which part of your funnel it is planned to reach. This allows you to have a clear objective, leading to more success with your ad. To learn more about the three-layer Facebook funnel, check out our article here.
Hubspot did a study of the buyer's journey. This showed that 80% of the auto buyer's journey shopping is done phones, computers, and tablets. It's time to take a look at marketing online if you're still advertising with print and TV.
Know Your Demographic
Does the dealership have a niche? Classic cars? Commuters? High-value vehicles? Be sure to target an audience that makes sense for your inventory. If you sell luxury vehicles, choose targeting options such as job titles or people who make over $100,000 per year.
People ages 18-22 take up a large majority of social media users. However, they probably aren't going to be the best to target for car buying. So we'd stay clear of targeting this age range. Do your research and understand your demographic and see what is more successful for you. Split test and find where you're having the highest CTR (click-through rate) and engagement with your ads.
Avoid Useless Clicks
Exclude your dealership's competitors and employees using job employer and job title targeting options. This avoids paying for unnecessary clicks and allows you to direct your marketing budget where it really counts. Excluding certain audiences lowers your CPC and allows you to reach those who are going to be most beneficial for your ad.
Mobile-First Video Ads
For a long time, Auto Dealerships have been advertising on TV. It is crucial to change with the times, adapt and advertise where people will see it– mobile. Facebook provided some tips and tricks for mobile-first video ads for car buyers. We've summarized what they had to say below.
Shoot Vertical. 94% of mobile users consume content vertically. Keep this in mind when designing your videos and ads for mobile.
Sound Off. Design your video to be watched and captivating with the sound off and dazzle users if they do have sound on. Capture attention and get your message across quickly by animating or stacking your creative. Consider using captions for sound-off users to capture the full story.
Change up your creative by including GIF's, stickers or emoji's to relate with your audience. Play with tools such as stop motion, 2D animation, and other visual effects to engage with people on mobile.
Include CTA Buttons
As always, users should be able to locate a clear call to action button to be directed to your website. Include lead forms, deals and contact information on your landing page for easy access.
That's All
Comment on our post and let us know what has worked for you when it comes to car buying ads. Know your audience, follow the funnel and keep up with the times and changes of marketing.
Check out our premium group! It's a community where you can learn from top marketing professionals. https://bit.ly/2CF2mjC