AdLeaks TV Episode 17 | CCPA Rollout, Triple Your ROAS + More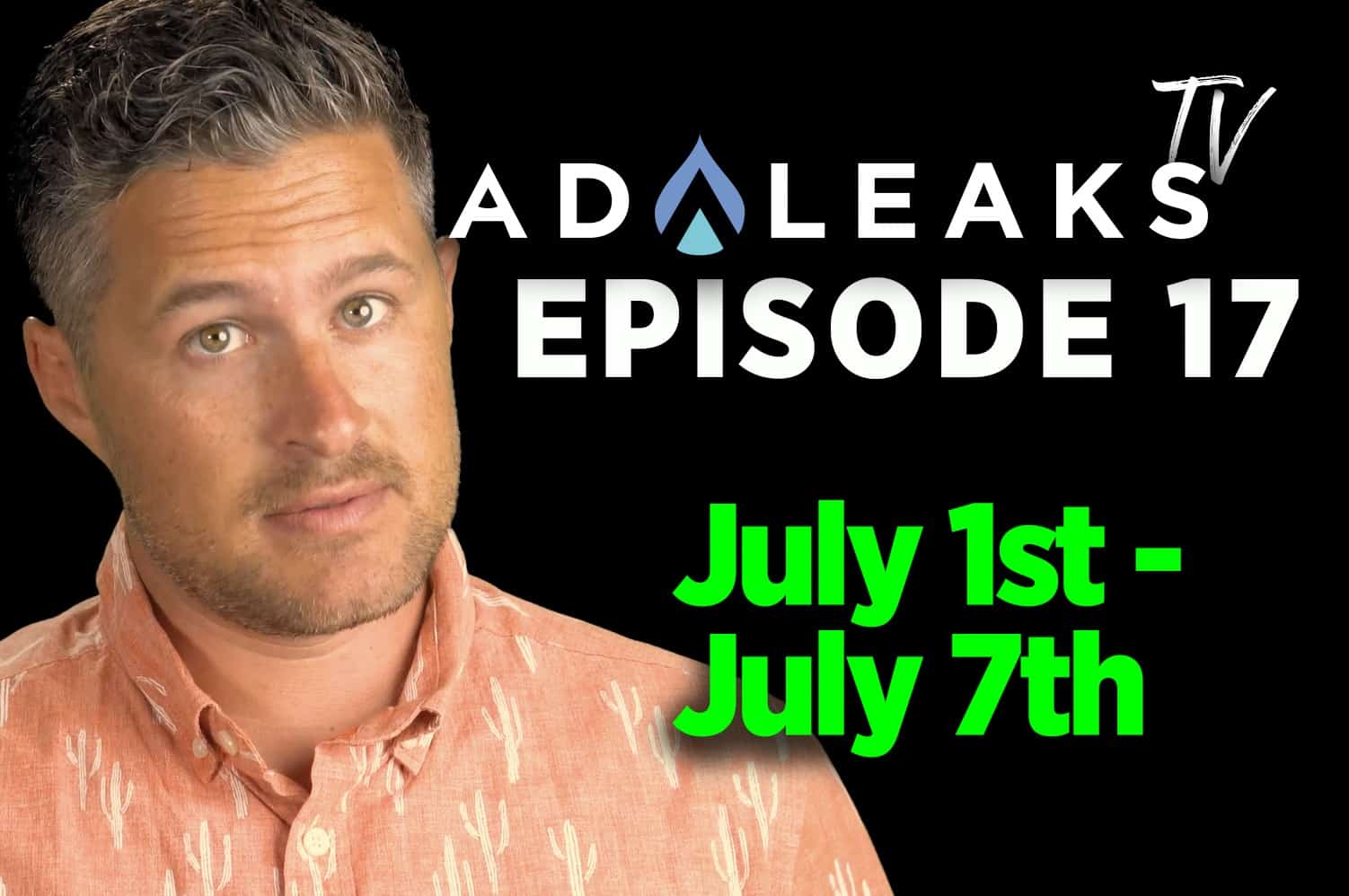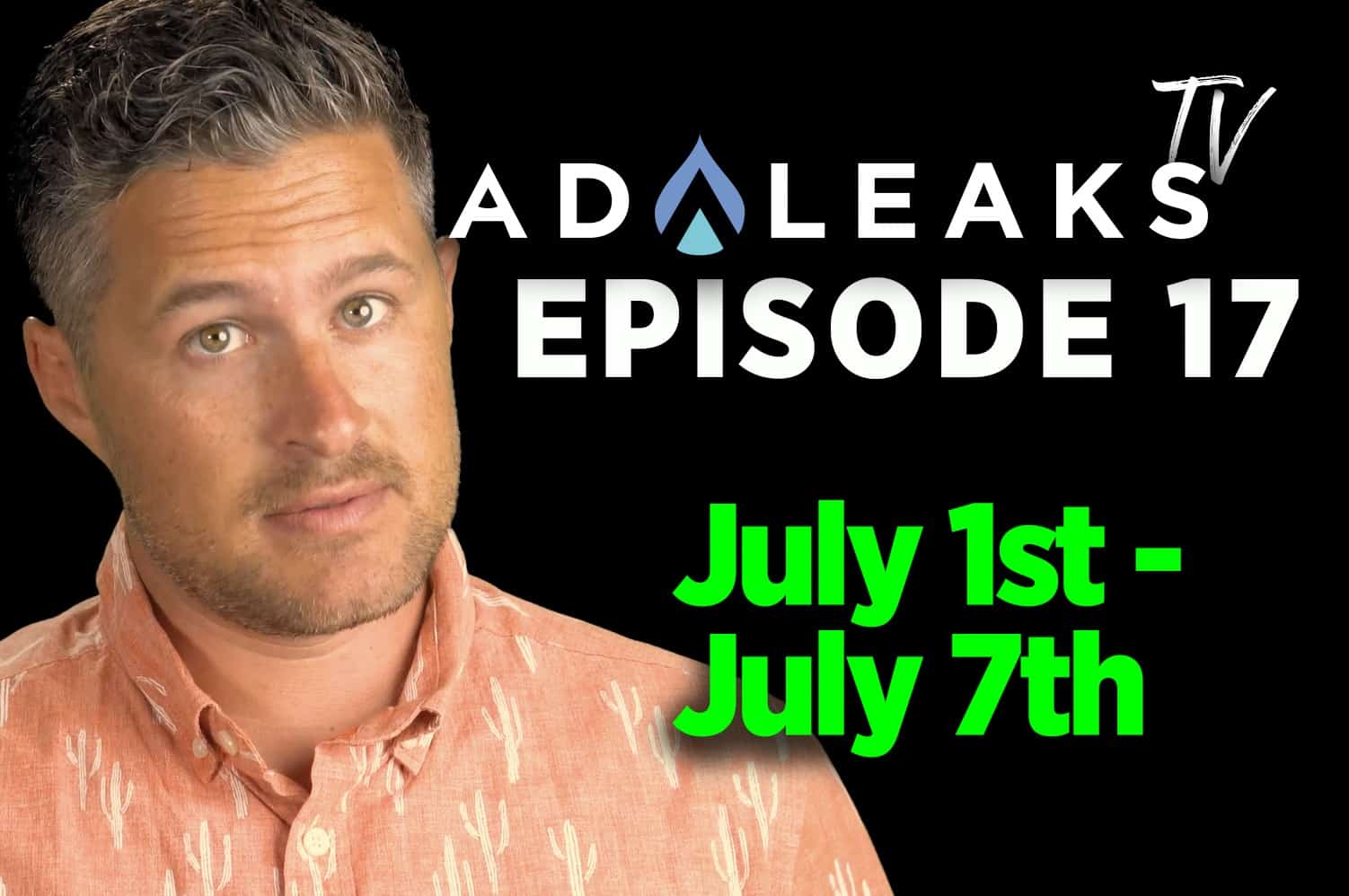 Welcome to AdLeaks TV Episode 17. I'm the one and only Luke Kostka, AdLeaks' Director of Visual Marketing.
We've got some really useful posts from the AdLeaks community to show you this week.
First, though, a quick shout-out to the AdLeaks members out there.
To quote Bryan Adams, everything we do, we do it for you.
Remember to visit the AdLeaks Facebook page for more online marketing videos, guides, and discussions with other ad buyers.
There's hundreds of hours worth of stuff in there, and all of it can help you run better ads and grow your business.
Also, if you're new, check out AdLeaks' Deals for exclusive discounts on tools and services to help you save time and make more money.
And if you haven't signed up for AdLeaks yet, it's about time, don't you think? Go to JoinAdLeaks.com to get started today.
Also, go like, subscribe, and follow us on Facebook, Instagram, YouTube, LinkedIn, and any other social networks I forgot.
What's New Now
What's new this week is the California Consumer Privacy Act, or CCPA.
CCPA Enforcement
The law itself isn't new, but as of July 1st, the state attorney general can start enforcing the rules with fines.
If you've never heard of it, the CCPA gives California residents the ability to control how businesses process their personal data.
If you do a lot of online business in California, you'll be expected to honor requests from Californians who want to access, delete, and opt-out of sharing or selling their information.
Thanks to Kyle Odermann for sharing that post. If you want to learn more about CCPA, there's lots more information on the AdLeaks discussion boards.
We've also got a great post this week from Rishi Silva, one of our AdLeaks moderators.
User Segments to Triple Your ROAS
Rishi dropped this gem that shows you how to find user segments that will triple your ROAS at scale.
In this example, Rishi dug deep into his conversion analytics and realized that Mac OS users were converting at a much higher rate than Windows people.
Rishi segmented his users by operating system, and his conversion rates jumped by double digits. He found an audience that was more likely to buy — and you can too.
Great post, thanks Rishi. For the whole post, or to ask Rishi about it yourself, head over to the AdLeaks Facebook page.
Next, let's take a look at a few featured videos from this week.
AdLeaks TV Episode 17 Featured Videos
Our first video is from Gil David. Gil gives you an inside look at how he optimizes his ad accounts with a weekly review.
Weekly Ad Optimization Review
Gil uses a seven-day lookback window to kill ads that aren't performing -- you know what? I'll just let him tell you.
"So we look at one and ask, have we learned enough from the test? Should I be retesting dynamic creative? If we at least break even with testing it's not too bad, but 1.2 is not good.
"One has already been killed by looks of it. I'm just checking them off. It should only take you five to ten minutes with each account filtered by selection when you get used to doing this.
"I also look at some of the context instead of just killing ads, and the context of the ad set as a whole. If we look at today's performance, you see that things did pretty well. You probably don't want to kill it."
Thanks Gil. Great stuff. That video is 13 minutes long, and to quote Aerosmith, you don't want to miss a thing. Check it out.
Advanced Remarketing Strategies
Next up, we've got a video from new AdLeaker Maor Benaim on advanced strategies for search remarketing. Let's take a look --
"When someone just sees your ad for the first time, we might not be able to retarget with the types of keywords that are not geographically limited, or just focus our niche.
"If you're running a campaign for supplements or vitamins and your product is a gummy bear, for example, you must buy keywords related specifically to gummy bears and not a wide-ranging keyword campaign. You also want the long-tail, narrowed-down version, for example, 'weight loss gummy bears'.
"When you're running a remarketing campaign and we're talking about traffic that's entered your site, you want to make sure you buy those wide-range keywords. When people enter the research and discovery phase, after they've already seen your site and gotten to know you, then they might search for a wider-range keyword near the end of that phase. You want to make sure you just capture them there too. Make them clients and make them want to purchase from you.
"Also, make sure you bid competitively. You want to get a wide range of keywords and generic keywords. And you want to build great stuff."
AdLeaks TV Episode 17 Wrap-Up
That's it for AdLeaks TV Episode 17! Thanks for watching.
And thanks again, as always, to our contributors and all the AdLeaks members out there.
If you aren't a member, go to JoinAdLeaks.com and sign up.
Our groups are always on top of the latest trends and tactics that you can use to get ahead of the competition.
Also, if you liked what you saw, there's lots more AdLeaks TV on our YouTube channel. And don't forget to like, follow, and subscribe to AdLeaks on all those social networks.
I'm Luke Kostka, and thanks again for watching AdLeaks TV Episode 17.