The One Marketing Metric That Makes it Easy to Increase ROI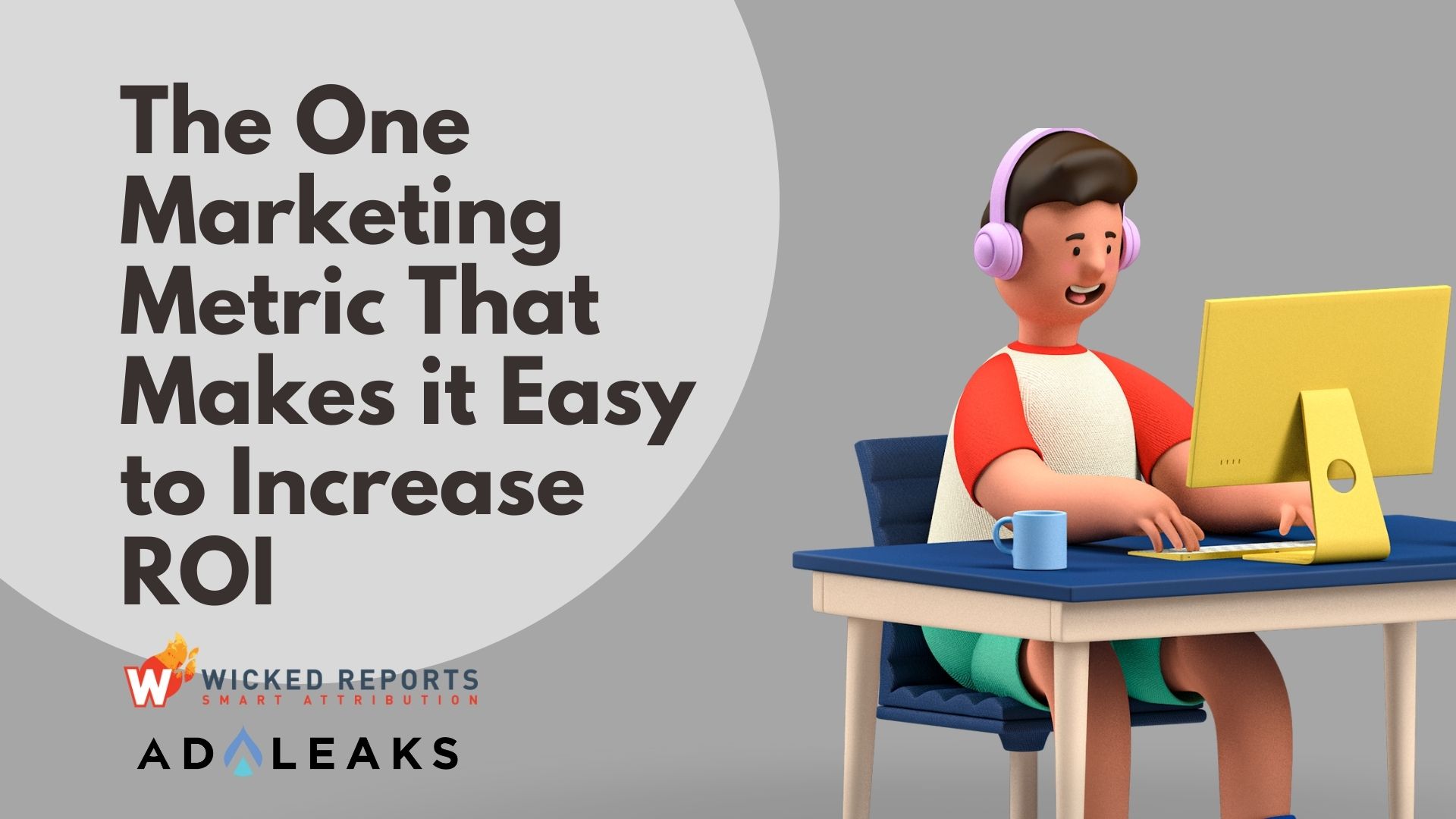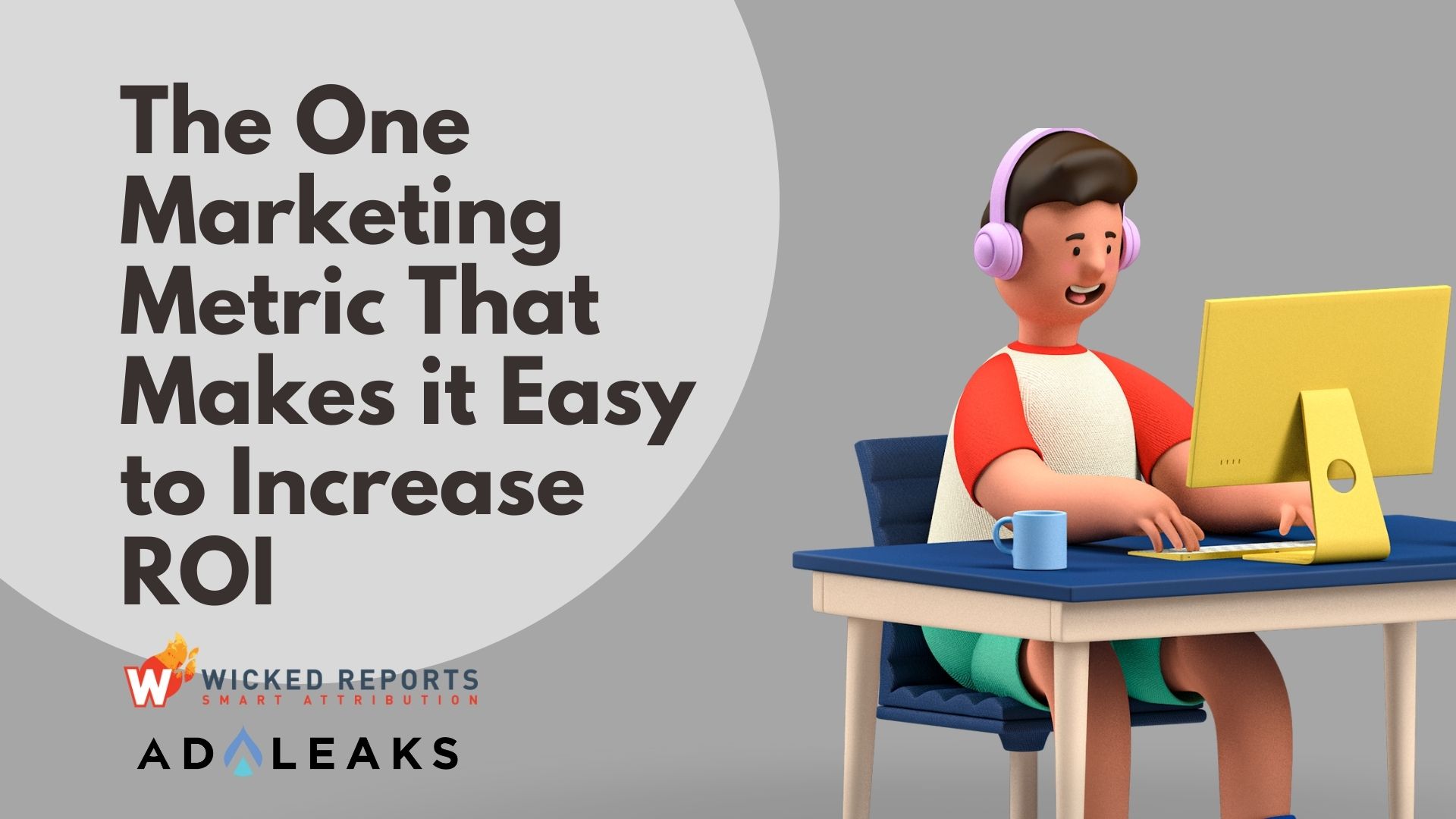 There are almost as many marketing metrics to track a brand's paid advertising performance as there are actual brands these days.
You've probably heard of some of them:
Cost Per Click (CPC)
Click-Through Rate (CTR)
Website Traffic
Website Traffic Sources
Referral Traffic
Unique Visitors
Pageviews Per Session
Bounce Rate
Returning Visitors
Lead Scoring
Cost Per Customer Acquisition (CAC)
Conversion Rate(s)
Return on Ad Spend (ROAS)
Return on Investment (ROI)
Customer Lifetime Value (LTV)
Churn Rate (Attrition)
… and many more.
It's tempting to run through all these and explain every single pro and con, when to use them, and how to act on them.
But who has time for that? Let's cut to the chase.
The most important metric from this list for an ecommerce brand looking to scale is Customer Lifetime Value (LTV).
Why Customer Lifetime Value is So Critical as a Marketing Metric
ECommerce brands, especially subscription eCommerce brands, live and die by their ability to incrementally and consistently improve LTV.
You want to see LTV improving because it means:
Your brand is growing.
Customers are happy, they love your product and keep coming back to buy.
Cold traffic is optimized for high-value customers and not new customers, which means ad costs will fall over time.
How To Track LTV
LTV is a tricky beast to track.
You can't do it using Google or Facebook Ad Manager, because it requires being able to identify unique purchasers and accurately attribute revenue to them individually. Google and Facebook are not capable of this level of tracking.
You could use your CRM, or maybe even a payment processor, to calculate your average customer LTV. It will probably be a pain in the butt and require a lot of fancy spreadsheets, but you could do it.
Or you could check out Wicked Reports, where LTV breaks down in a couple of useful ways.
Wicked's Cohort Reporting breaks LTV down to make it easy to track by different customer groupings and see improvements over time easily.
Cohort Reports can be used for:
New Leads
New Customers
Product Purchases
Custom Events
Here's an example of how one of our eCommerce clients uses New Customer Cohort Reporting to optimize LTV at each step of their funnel: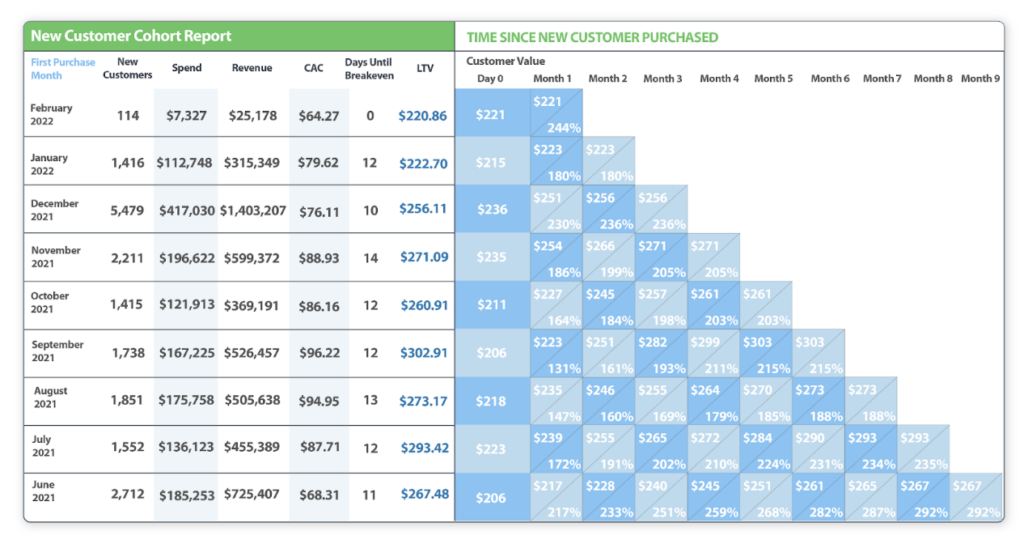 You can see in the report above how this client tracks changes to LTV for customers each month.
The higher the LTV, the more valuable customers they gained from ad campaigns in that month. As time goes by, the value of the customers will increase as they make more purchases.
Take a look at the June 2021 cohort above. On Day 0, the average new customer value was $206. This means the average new customer order size was $206.
Nine months later, the average LTV for customers acquired in June went up to $267 due to the number of repeat orders those customers made.
Compare that to September, where the average new customer value on Day 0 was exactly the same at $206.
Within only five months, however, the average LTV for customers acquired in September shot up to $303, which is *checks notes* more than $261, which the September cohort reached in month five.
How to Use LTV to Increase ROI
The critical question here is: what changed in September to bring in higher-value customers?
You can find out by looking at new customers who purchased starting in September, and then sort them by value.
In Wicked Reports, you can do that by looking at a Last Click Attribution report to see which ad campaign customers came from.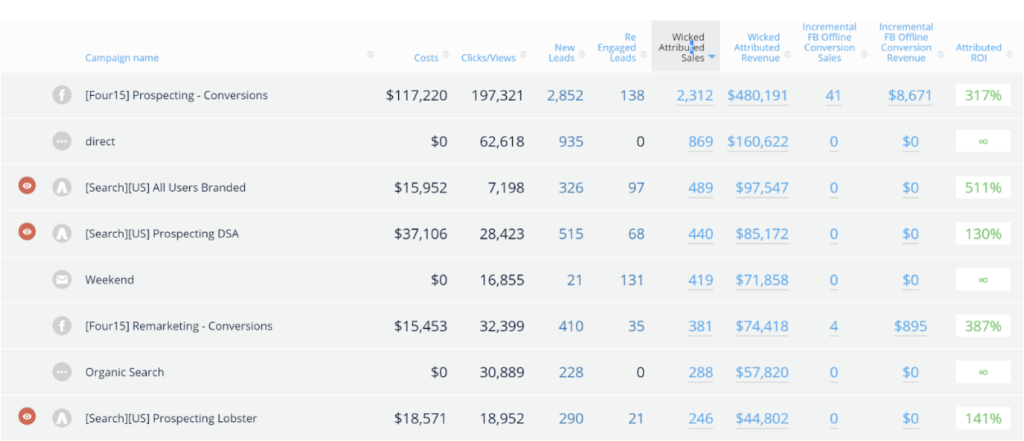 In this report, you can click on the sales to see which customers bought from each campaign during the chosen time frame.
Once we have that, it's easy to dig in to see what customers purchased during that time, and then look at their LTV report to track each action they took in this client's funnel.
The LTV report for a high-value customer might look like this: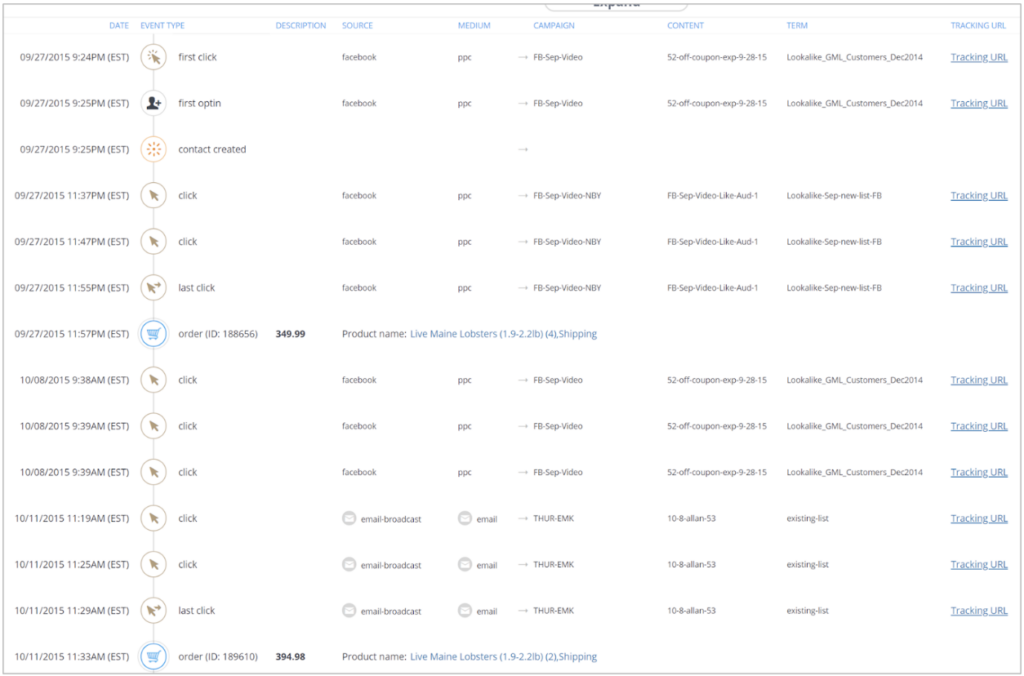 By evaluating this information, the client was able to identify which advertising channels, audiences, or ad campaigns were bringing in the higher LTV customers and replicate those customer journeys.
No more guesswork, only accurate, actionable multi-touch marketing attribution.
This level of data gives Wicked users a huge and ongoing advantage over competitors who are only focused on bringing in customers. With this information, you can pivot to target high LTV customers with paid ads and watch your ROI grow.
Find out how LTV can improve your ROI from paid advertising by booking a demo with AdLeaks partner Wicked Reports today!