3 Ways to Increase eCommerce Sales with Lifecycle Marketing Automation
We've all heard it said that if you want a job done right, you have to do it yourself. This mentality doesn't scale well, however, when it comes to growing your eCommerce business.
To scale your online store to the next level, you'll need to focus on efficiency and accuracy. Marketing technology in general, and eCommerce automation specifically, can help you streamline critical aspects of your overall marketing framework.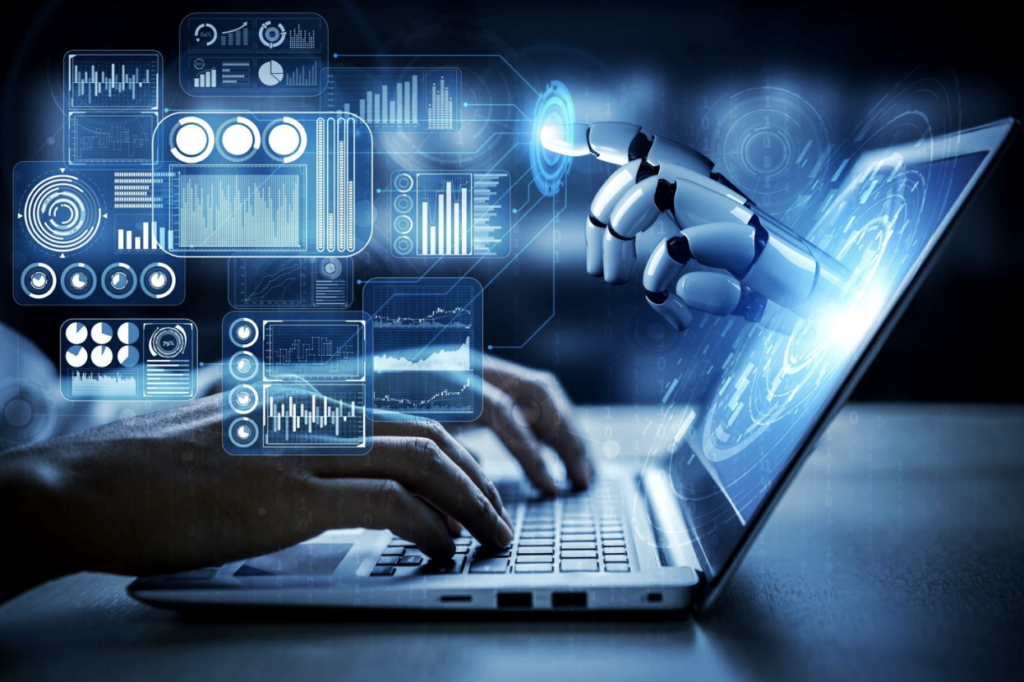 And if you're looking for a way to create a more efficient and engaging customer lifecycle marketing experience, look no further than eCommerce tech automation.
Automation is absolutely critical in future-proofing your eCommerce brand. A lot of eCommerce businesses ride the wave of growth they experience, but don't always think about creating processes and strategies to ensure that their business will be profitable for years to come.
We put together a handy downloadable filled with insights from industry partners and experts from Klaviyo, Gorgias, ROAS Media, Tapcart, Okendo, and more on the aspects you need to zero in so that you can scale from $1M to $10M plus!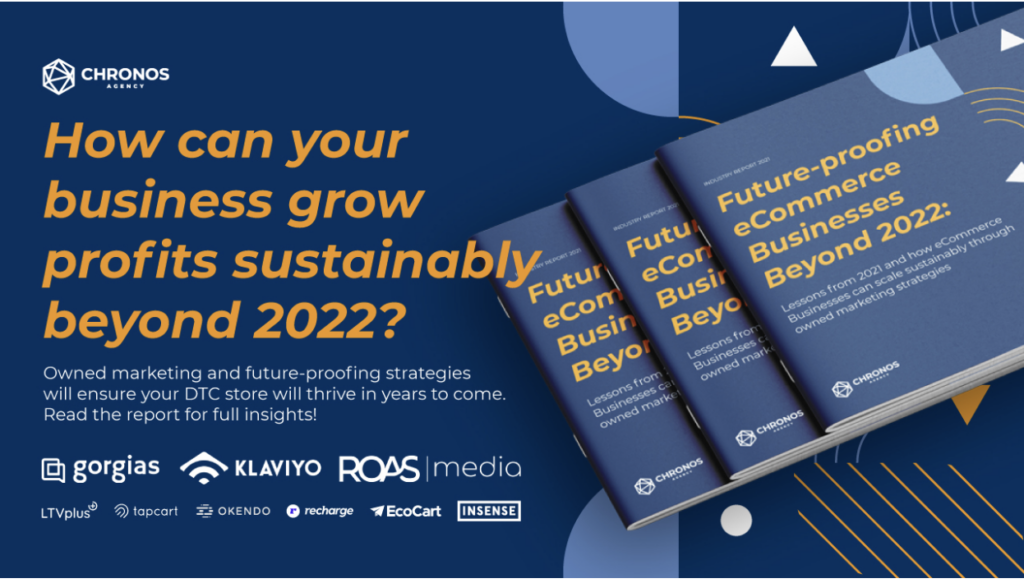 Ready to start maximizing customer engagement with customer lifecycle marketing automation?
3 Benefits to Optimizing Your Lifecycle Marketing Automation
We've narrowed what you need to know down to three major components and put together some automation strategies that you can use to aid each one.
1. Customer Experience
Streamlining the customer experience means addressing customer pain points accurately and on time. This meant either babysitting your inbox… or automating the process.
For the latter, you'll need to set up criteria and triggers that will send relevant content to the right people. What do you need for that kind of system to work?
In a word, segmentation.
Regular segmentation deals with basic customer information. This covers data such as their age, gender, and location. Advanced segmentation, however, uses more detailed customer criteria.
Using advanced and diverse segmentation helped one of Chronos Agency's beauty brand clients generate an additional seven figures.
Here are two advanced segments Chronos Agency typically helps clients set up:
1) Product Interest
Base this segment on your customers' interest in your products. Customer interest can help you predict your customers' future purchases.
When you set it up right, you can automate messages that highlight products of interest at the right time. This opens opportunities for automated cross-selling and upselling.
2) Engagement
Base this segment on how engaged your customers are to your eCommerce brand. Taking into account customer engagement can help you target the right customers for sending win-back campaigns to.
3) Historical or Predicted Customer Lifetime Value (CLTV)
This segment should include your most frequent and high-paying customers.
In other words, create a segment based on who your VIPs are. This way, you can set up automated reward systems to sustain their loyalty to your brand.
Klaviyo, for example, is an email marketing tool that can help you personalize your emails at scale.
Don't have the manpower to personalize a message for each and every contact in an email list of 5,000?
Through the right insights, copywriting, and segment setup, you can make each customer feel seen without having to spend time writing each email—that's consistent customer engagement happening in the background.
2. Customer Nurturing with Post-Purchase Flows
So you have a list of customers who've bought from you. How can you keep them engaged?
By automating high-value and relevant messages to keep your brand on top of your customers' minds.
One customer nurturing strategy you can use is using post-purchase flows. These are a sequence of messages that would send after your customers have bought from you.
Usually, these flows would contain confirmation messages and educational content covering their purchased items.
Here's an example of a post-purchase content email from Wyvern's Hoard: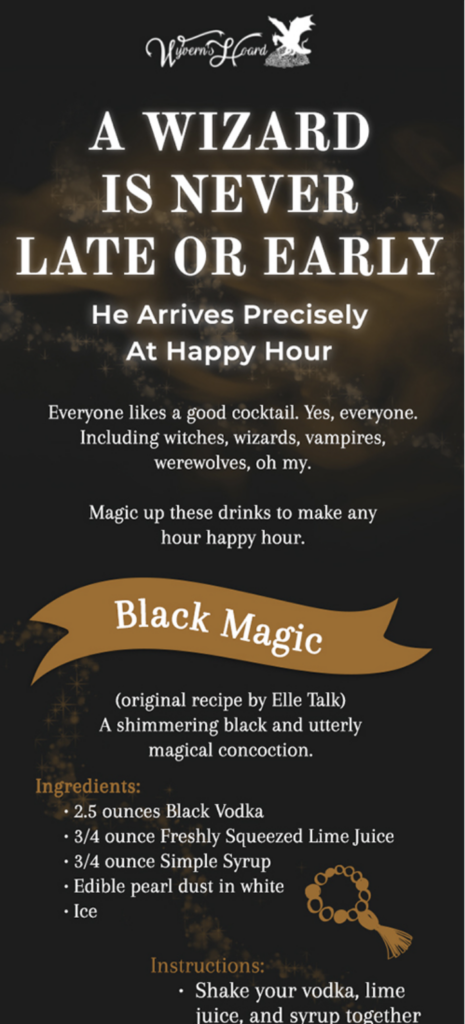 Chatbots are also an efficient way for you to address pain points immediately. You can't control WHEN your customers can reach out to you, but you can set up a chatbot to respond at any time.
3. Customer Review or Feedback Collection
Highlighting customer reviews can add extra conversion power to your campaigns. One of the most effective ways to collect customer feedback is by automating and incentivizing the process.
Creating a frictionless review capture process is essential to encourage active customer engagement when it comes to honest feedback.
Timing is also crucial here. For example, your customers have already gone through the customer journey you crafted for them.
Are you looking for specific areas in that journey to optimize? Set an automated feedback message to send to your customer right after checkout.
Another scenario would be if you want to know if your product satisfied your customer. In that case, you can set up an automated message to send to your customer a few days after delivery.
It all depends on what kind of information you're trying to gather from your customers. Set up your automated review capture campaigns according to the pain points you wish to address for future optimization.
Push the envelope further by automating your customer loyalty programs based on the reviews you receive. This way, your customer can receive their loyalty rewards the very moment they meet the set reward conditions.
You can also leverage automated SMS messages to remind your customers to leave a review and claim a reward in exchange. SMS is often more effective and boasts a higher deliverability rate.
SMS marketing platforms like PostScript can maximize the strength of your automated SMS outreach.
Email, SMS, and Push Notification Marketing are Automation-Compatible
One tried and true strategy that applies these three automation tactics is Chronos Agency's 6-step Holiday Engagement strategy.
You can use this strategy using a combination of email, SMS, and push notifications.
Essentially, you start strong by hyping up your customers. Afterward, grant VIP-exclusive perks and engage customers throughout and after their customer journey.
Customer lifecycle marketing automation requires your attention as it gives you the means to make data-driven marketing decisions. Automation can help streamline the process, allowing you to achieve eCommerce goals with less hassle.
Are you looking to reach 7- to 8-figure eCommerce revenues using fully customized digital marketing strategies catered to your brand's needs and goals? Chronos Agency is the customer lifecycle marketing expert that focuses on your brand's success.
Book a free email audit and unlock the full profit potential of your digital marketing systems.