Selling Your Shopify Real Estate: An OpenStore Case Study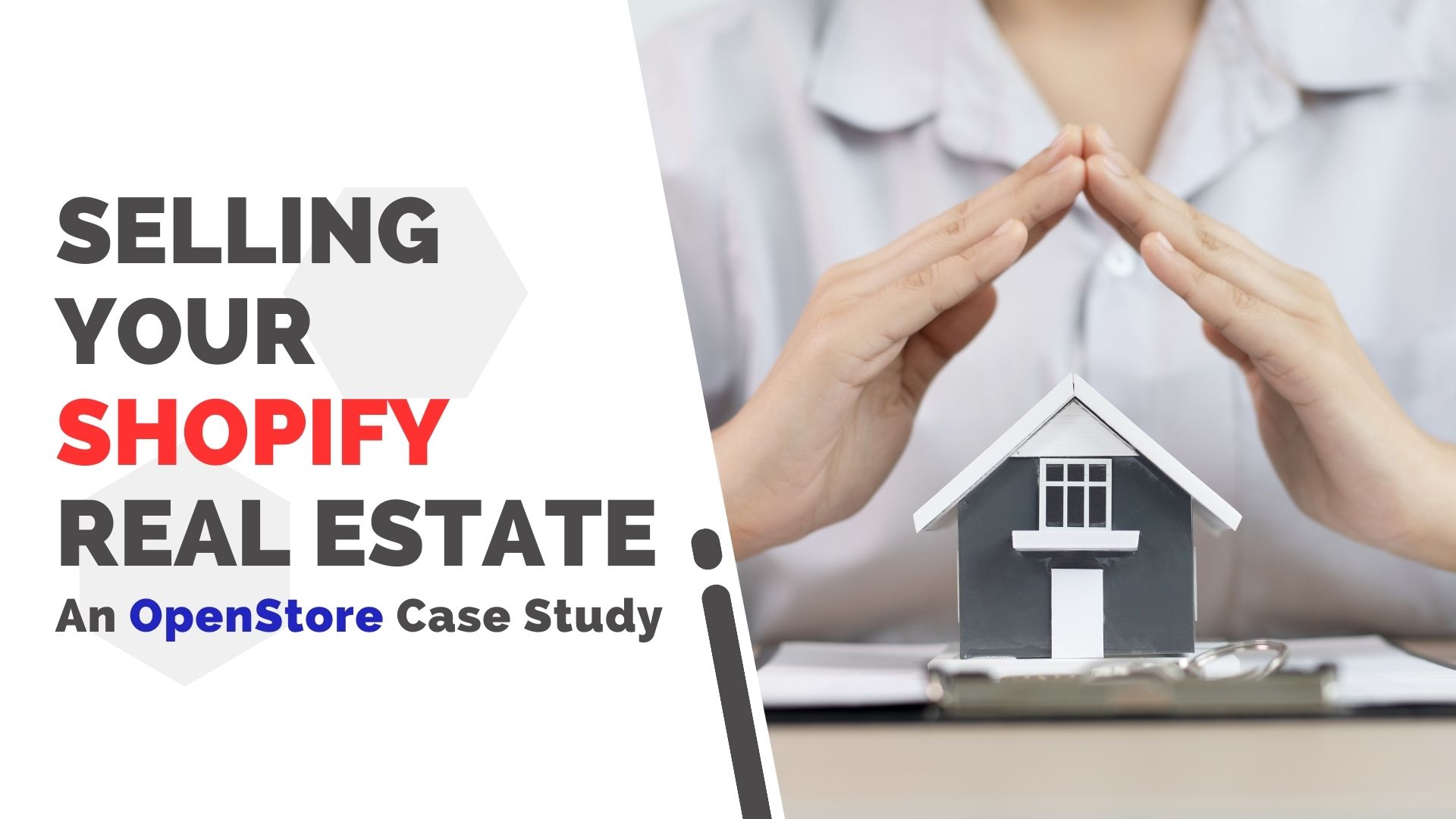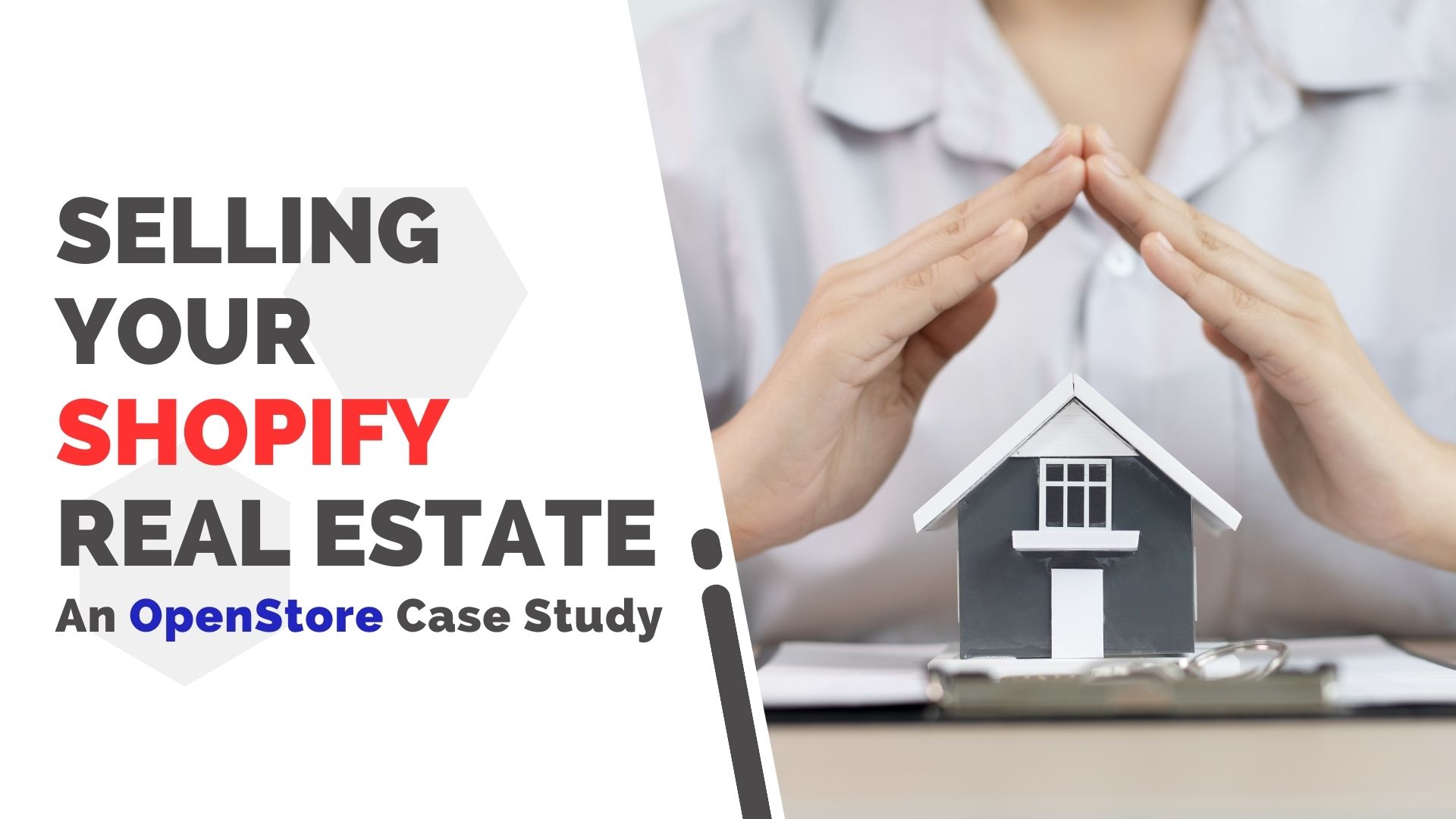 What's it like to sell your Shopify real estate to an operator like OpenStore?
Ian Schechter can tell you from firsthand experience. Ian started the supplement company Regen Health as a solo venture after co-founding, scaling, and selling other eCommerce companies. When the company started to plateau, he turned to OpenStore Drive to take over Regen Health.
We spoke with Ian to find out what prompted him to outsource his day-to-day business operations and what that has meant for his personal and professional life.
Where Regen Health Began
Ian observed others working remotely and selling products online while traveling in his 20s. That flexibility, paired with a solid income stream, was very appealing.
He ran and sold another Shopify store before launching Regen Health, a doctor-backed supplement company that helps people regenerate their recovery, sleep, and mood, in 2019.
"I learned a lot from starting and eventually selling two businesses in the health and beauty space," Ian said. "I care about what I put in my body and knew I had to start Regen after learning about gaps in the market, and that I could manufacture the products domestically."
Enter OpenStore
Regen Health scaled quickly and surpassed the $1M sales mark in roughly a year.
"Since this was my third company in the space, I was able to draw on my prior experiences and move at a faster clip when scaling Regen," Ian said.
The challenge for Regen Health was in scaling once the business hit that peak –– which quickly became a plateau. While the business remained solid, Ian began to explore options and offers before reconnecting with a friend at OpenStore.
"When the OpenStore Drive team pitched the concept to me, it sounded too good to be true," Ian said. "OpenStore takes no equity, guarantees me payments, runs my business, and runs it well –– that's a no-brainer."
Overcoming the Plateau
Within a few months of OpenStore Drive operating Regen Health, the OpenStore team overcame that plateau.
So far, month over month, new customers have increased by 49%, total orders by 35%, net sales by 29%, and CAC is down 5%.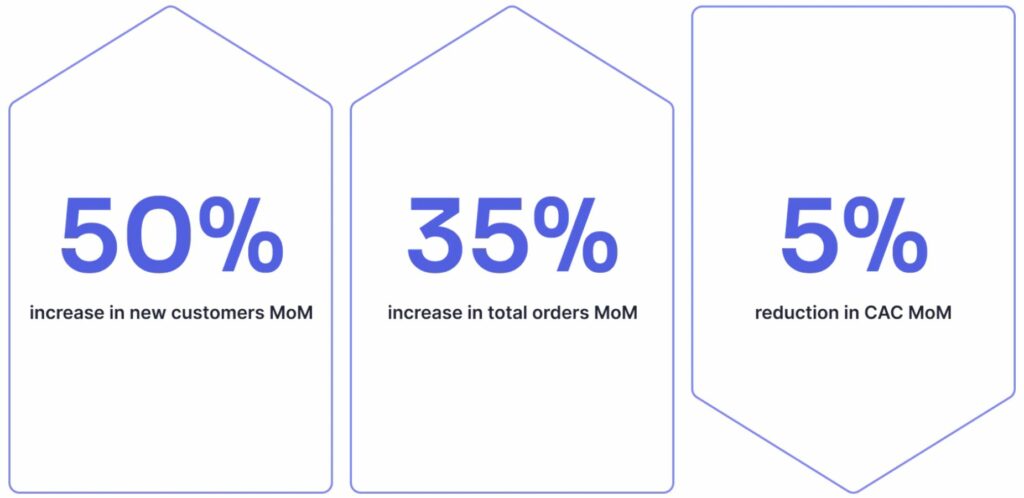 How did we drive growth so quickly? In three ways: multi-channel marketing, economies of scale, and using technology.
OpenStore operates the largest number of Shopify stores in the world across different categories, and our portfolio of 40+ brands is run by DTC experts from Amazon, HelloFresh, Wayfair, and Wal-Mart.
Our team deploys a wide range of marketing strategies including paid social, paid search, email, SMS, price testing, and more. For example, OpenStore drives efficiencies across shipping costs and customer support, and our engineering team helps automate manual processes. For some brands, OpenStore even creates standalone iOS apps to boost repeat purchases.
"As a business owner, I have to care a lot more about profitability," Ian said. "But the OpenStore team is able to drive top-line revenue without such a strong focus on short-term profitability, and that top-line increase also means the store is likely to have more repeat customers, which is making this 'asset' more profitable for me, the business owner."
Turning Shopify Real Estate into a Passive Income Stream
With OpenStore Drive, Ian turned his Shopify business into a passive income stream and handed over all day-to-day operations.
The OpenStore team runs everything from marketing and operations to customer support and logistics. Ian gets a monthly check based on OpenStore's analysis of his store's performance, which was used to calculate payments for a full year. OpenStore receives a small management fee and any upside beyond that fixed monthly payout.
"I've started to think about the store as a piece of digital real estate," Ian said. "I check in once or twice a month the way I would keep tabs on an investment property, but as long as the checks keep coming, I'm good."
Getting Time Back
Many Shopify entrepreneurs want to sell their stores because they are burned out. Not Ian!
"I already have downtime, so I don't need more, but OpenStore Drive running Regen Health gives me the ability to do more," he says. He continues building new businesses, and he's writing his second book.
If you want the freedom to start a new business, focus on an existing one, or take a break, we'd love to talk with you. As Ian told us, "It's a stupidly good deal."
If you have a Shopify store and want to learn more about the OpenStore experience, click here now.