7 Strategies to Optimize eCommerce Lifecycle Marketing Across Channels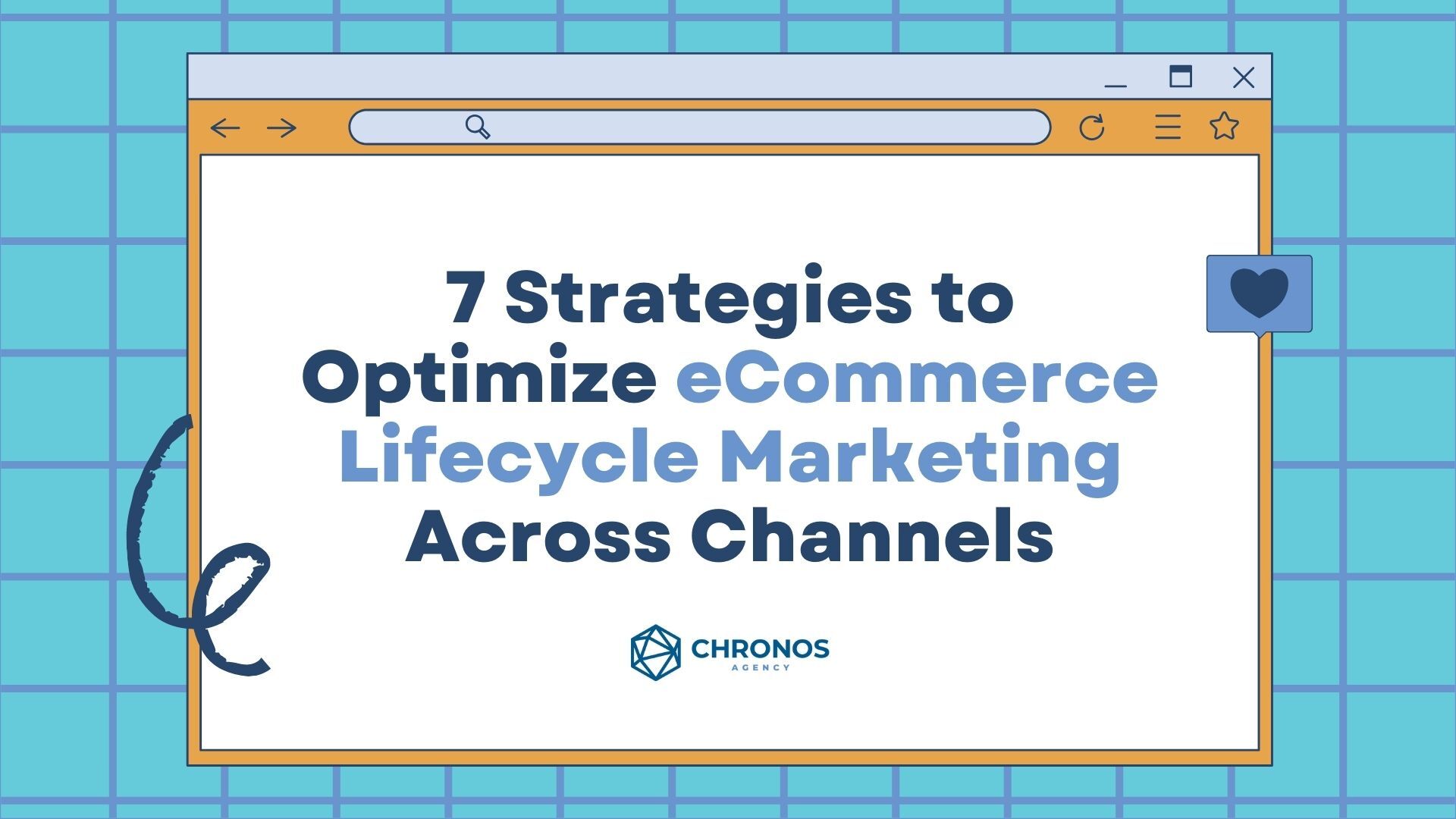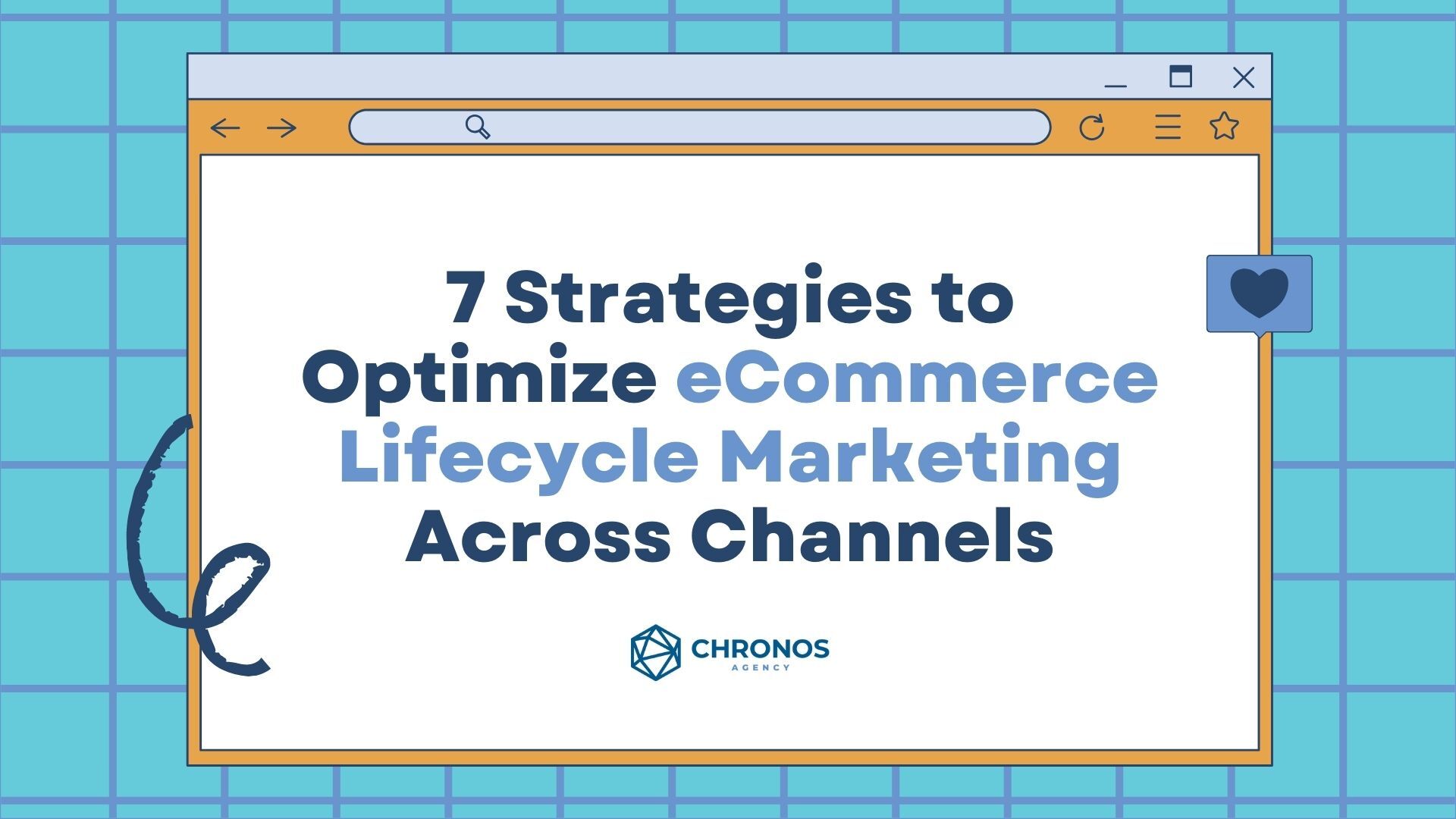 What's the biggest issue preventing your eCommerce store from making more money and growing?
Our agency has partnered with over 400 clients, each of whom approached us with different issues that kept their brand from scaling.
And more often than not, we'd trace their issues and challenges back to the same thing — a less-than-optimized eCommerce lifecycle marketing system.
This core issue produces problems like:
Not enough sales from emails
Uninterested customers due to cookie-cutter and spray-and-pray email design and content
Emails left unopened, or worse — you get blocked
We also noticed that what worked across our client base was a combination of tried-and-tested lifecycle marketing strategies.
If you're looking for a more detailed blueprint filled to the brim with high-value information to help you get a clear idea of what you need to do, check out our step-by-step email and SMS blueprint.
However, if you're after a quick-and-easy checklist, we got that for you too!
Your 7-Strategy Checklist to Optimize eCommerce Lifecycle Marketing Channels' Performance
Where do you start to finally optimize your eCommerce lifecycle marketing performance?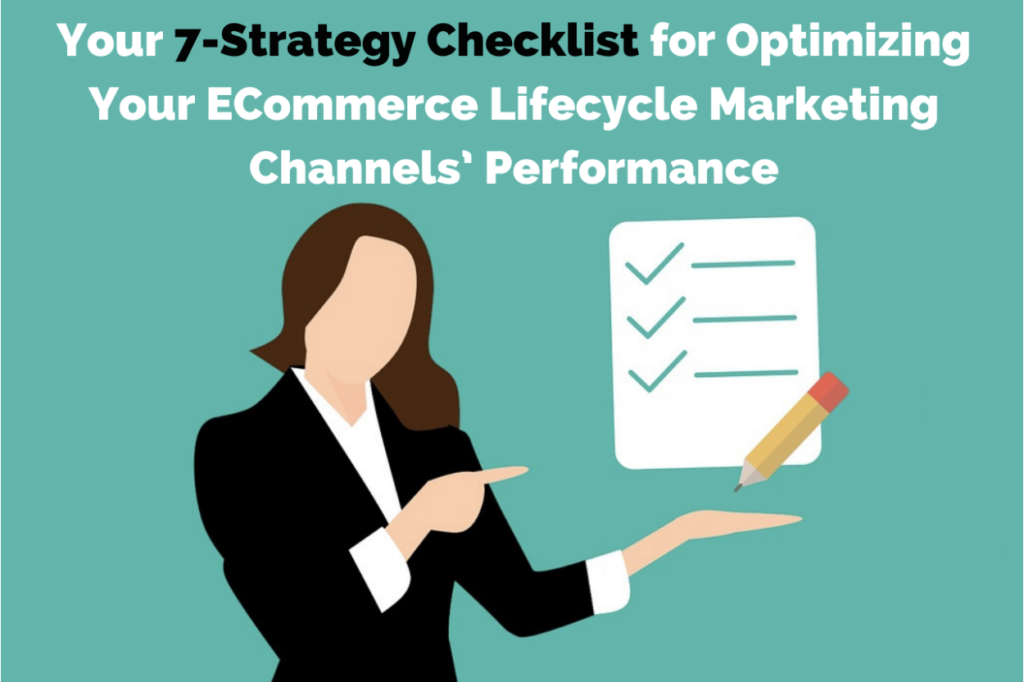 1. Optimize Your Flows
Not just any flows, but your core heavy-lifting flows. These are the flows that generate the most revenue for your online store.
Why? Based on our experience with past clients, these flows tend to generate 217% higher open rates and 90% higher revenue per recipient.
From our observation, these flows would be your:
Cart Recovery Flow
New Customer Acquisition Flow
New Customer Nurture Flow
2. Segment Your Audiences
Modern consumers, especially of the younger generation bracket, favor personalized messages and promotional material.
To best leverage personalization, you'll need to implement list segmentation best practices. Or better yet, advanced segmentation strategies.
This way, you can group together subscribers of similar interests and preferences and send each of those segments promotional materials targeted to them specifically.
What you get out of this are higher conversion rates and customers who are more likely to stay as your loyal customers.
Additional benefits segmentation can give you include:
Helping you run unique SMS messaging for acquisition, replenishment, and retention
Engaging your audiences with fresh and relevant content
Smoother and more effective automation setups
3. Build Your eCommerce Lifecycle Marketing Brand with Messaging, Tone, and Design
This is all about creating a consistent brand image across all your digital marketing materials.
Follow a standard branding strategy. This applies to the color schemes you use all the way to the tone and messaging in your marketing campaigns.
What you're aiming for when creating a consistent branding strategy is:
High recognizability among your customer base
A seamless customer experience in and out of your online store's website
When your online store achieves consistent branding, your customers will feel more connected and comfortable with your brand, and most importantly — trust your brand.
4. Leverage Omnichannel Marketing
Not only is multichannel marketing a standard among 7 to 8-figure stores, but the benefits you can reap from it can be further optimized with omnichannel marketing strategies.
Why this works is because you address more customer touchpoints — you meet your customers along the way in their buyer's journey.
The best way to leverage this strategy is by using your owned channels, where you can garner immediate responses and higher quality conversions.
These owned channels are typically your:
Email marketing
SMS marketing
Push notifications
Live chat
5. Build Customer Relationships with Customer Loyalty and Lifestyle Milestone Programs
What will your customers value as much or more than the next big sale? Acknowledgment and appreciation.
Show your customer that you've noticed their consistent purchases from your online store and that you're grateful.
Customer Loyalty Programs are great for solidifying your customer relationships.
One idea you can use is implementing a point-based reward system. This is where your customers can earn points when exhibiting specific online behavior in your shop (signing up, leaving reviews, following your social media profiles, etc.)
Your customer can then use these points as currency to buy special rewards like exclusive items and discounts.
6. Encourage More Customer Engagement with Interactive Content
Make shopping at your brand a fun experience for your customers. One way is by gamifying your customers' buying experience.
This way, you can Quizzes and trivia games are a great way to widen your audience reach and add value to your promotional content.
An idea you can use is a "What product is right for me?" quiz.
Not only is this a fun way for customers to discover your products, but it can act as a valuable source of customer data you can use to optimize their buying experience with you in the future.
7. Implement Consistent & Continuous A/B Testing
We can never exclude the most important Three T's: Test, Test, TEST.
The only way you can develop a high-profit and highly engaging digital marketing strategy is by putting your materials through rigorous testing.
What are your best email copies or designs? Pit them against each other and see how they perform. Repeat this process until you've essentially selectively evolved your marketing assets into their best versions.
Skip the Hassle and the Learning Curve by Hiring an Expert eCommerce Lifecycle Marketing Team
Feel free to use this as your guide or checklist when crafting your own eCommerce lifecycle marketing game plan.
Implementing these strategies effectively, however, requires in-depth consumer knowledge and dedicated eyes and ears for data-driven and profit-driven strategizing.
If you want to skip the learning curve, the multi-metric analytics hassle, and manpower logistics, you can let us shoulder all your lifecycle marketing operations.
Want more information? Our step-by-step email and SMS blueprint should fill you in on everything you need to finally jumpstart your business growth.