9 Optimization Tools For Effective Digital Marketing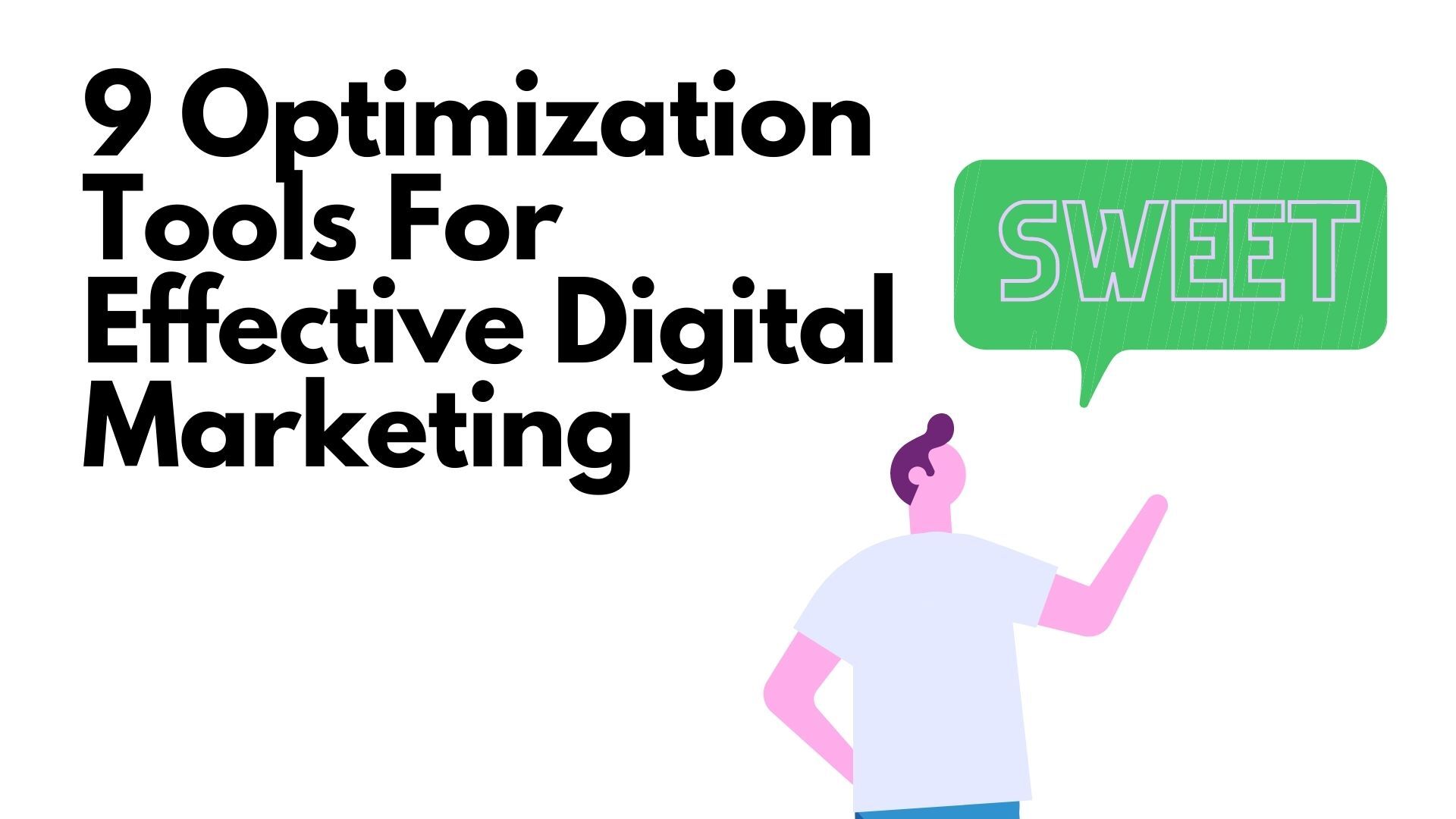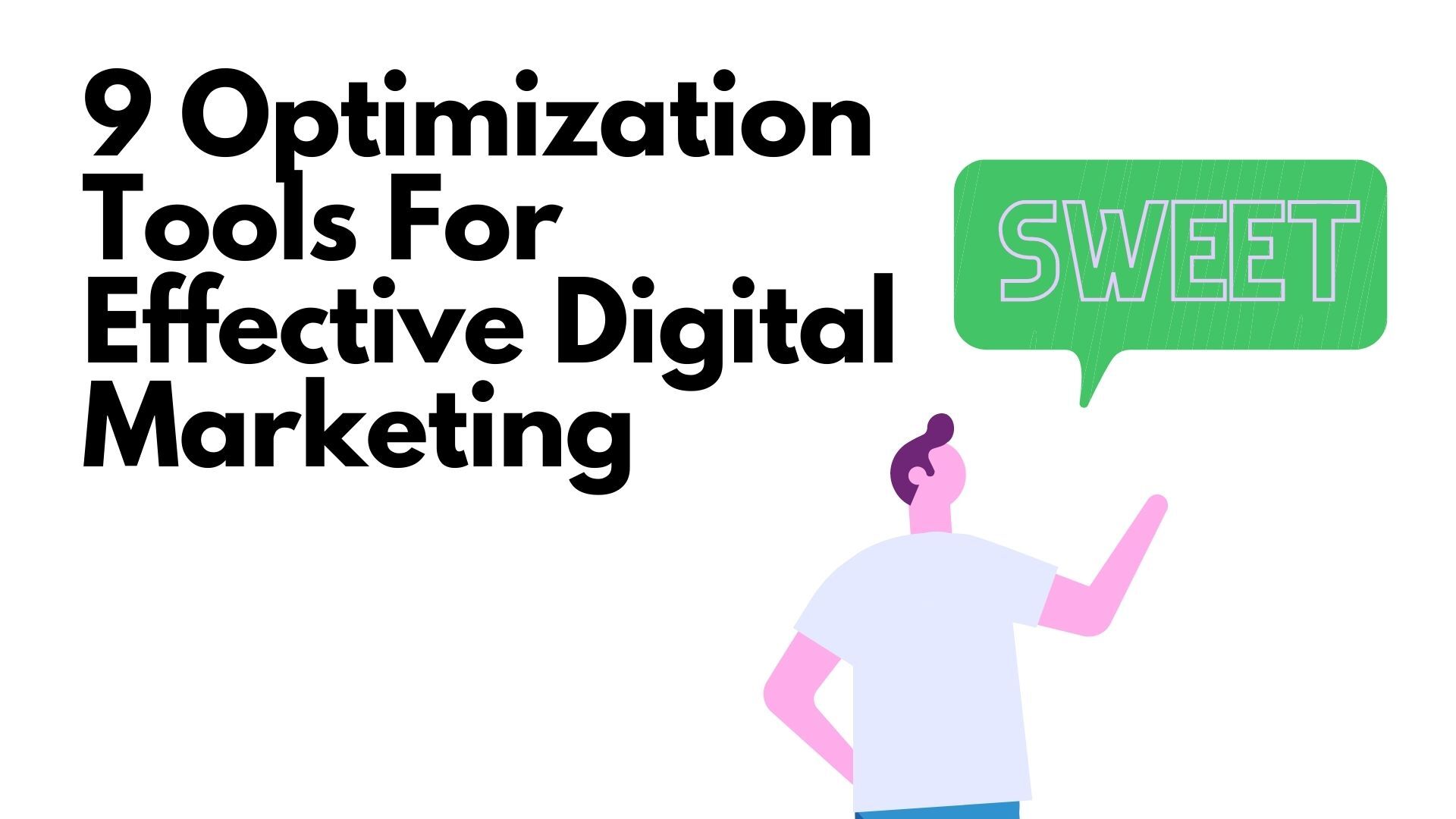 iOS14 updates. Privacy laws. Chaotic ad performance. The changes that have occurred and are occurring are impacting digital marketers on their road to success. Even though gathering and analyzing data has always played a central role, how you use that data has become even more crucial.
Below you'll find a list of optimization tools to help you collate and analyze data. While each of these tools will require an investment, it will be well worth it.
1. Rocket Science ID
If you prefer science to pure guesswork, then Rocket Science ID is for you. 
Not only do they use the latest technology designed for B2B and B2C companies, but this technology is also compliant, accurate, and effective for capturing leads.
Is that all it does? Certainly not! Their algorithms can tell what your leads' behavioural patterns are and target people with similar patterns, providing the right market. If the data is overwhelming, Rocket Science ID will work with your marketing team by using their tools, to save you money and get you more sales.
Unlike Facebook pixels, the data you collect never expires — and the quality of your leads will undoubtedly improve!
2. AdEspresso
This tool has it all. AdEspresso can bulk create campaigns, set rules, analyze your data and more.
What Are the Benefits of AdEspresso?
AdEspresso supports campaigns across Google, Facebook, and Instagram
The campaigns can be managed from one place and optimized with automated rules
Make single ad edits or do it in bulk
Get aggregated statistics and customize the information to show what is relevant
Collaborate across the world
Take advantage of the library with webinars and courses
What Else Should You Know?
Prices start at $49/month with options for $99/month and $259/month. Each has different features and some include unlimited ad spend
It works for individuals, small businesses, and agencies
Options for campaign reviews and one on one coaching
3. GT Pro Media
GT Pro Media uses CRO funnel builders and direct response copywriters to build good-looking "Hybrid Hero" landing pages that are designed to convert.
What Comes With GT Pro Media?
CRO wizards
Funnel hackers
Digital strategists
Direct response copywriters
Designers
Developers
Still unsure? Schedule a free 20-minute growth strategy call to see if GT Pro Media is a good fit.
4. Proof
Proof builds trust, creates urgency and increases conversions.
Benefits of Using Proof
Build credibility with Hot Streaks
Create scarcity with live visitor count
Boost confidence with recent activity
Proof Plans and Features
Users can choose either annual or monthly plans, both of which include:
10,000 unique features
Unlimited domains
Unlimited notifications
A/B conversions
Conversion analytics
Live chat support
Various other notifications
5. Trackify
Trackify is an all-in-one Facebook pixel app for Shopify. It allows users to create highly targeted and optimized campaigns.
Features
Easy Pixel integration
Tracking tags
Pixel back up
Build Custom and lookalike audiences
Sync FB product catalog
Custom DPA feature
Create lookalikes
Pricing Plans
There are three options, Business, Marketer, and Enterprise. The analytics options and number of pixels available differ in each plan.
6. VWO
VWO allows you to conduct research, do A/B testing, create funnels to understand where customers drop off, and conduct experiments — all without a developer!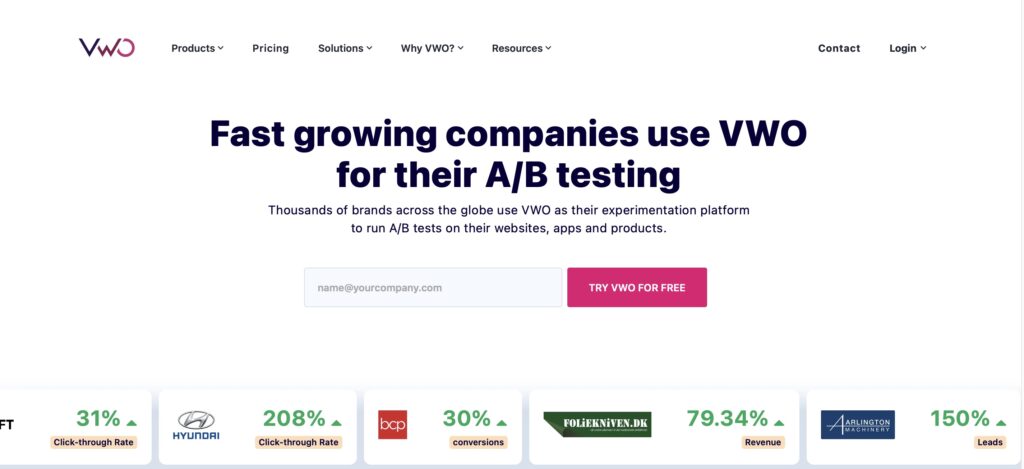 What Does it Do?
Edit any element on your webpage
Use Widgets
Change code
Get visitors sessions recording
Take advantage of heatmaps
Understand why experiments failed
Learn about customers with on-page surveys
Use web push notifications and FB messenger
Will it Break the Bank?
There are various options available. These include Growth, Pro, and Enterprise. There is a handy comparison sheet to help you choose the right level of functionality.
7. Voluum
Do you want optimization tools that control all your ad campaigns from one ad tracker? If so, Voluum could be for you. Especially if you are an affiliate marketer.
Benefits of Using Voluum
Tracking:
Affiliate marketing dashboard
Custom conversion tracking
Impression tracking
Organic traffic tracking
Different tracking modes
Optimization:
Real-time reporting
Data grouping and drill down
Error log
A/B split testing
Rule-based traffic distribution
Automation:
API access
Bot filtering
Custom alerts
Automation rules
Campaign pausing
Voluum Plans and Features
There are four different Voluum pricing plans to choose from. Prices range from Discover at $89/month to Agency at $999/month.
8. ProveSource
ProveSource increases conversion rates by highlighting recent orders, product reviews, and customer behaviours.
How Does it Work?
Create an account
Install your snippet
Create notifications
Turn visitors into customers
Track and Monitor
What Does it Cost?
There are three options — Starter for $18, Growth for $45, and Monster for $91. They are all monthly but billed annually. And there is a money-back guarantee if in case you don't like the service!
9. DemandJump
DemandJump shows what your target audience and competitors are doing and what actions to take to improve.
Features
Provides advice on content marketing
Get consumer insights
See your customers path to purchase with cross channel analytics
Build Custom and lookalike audiences
See what drives conversions and revenue
Pricing Plans
There are three options, ranging from $99 per month to $799 per month. There is also a personalised Enterprise option.
Final Thoughts on Optimization Tools for Digital Marketers
Any one of these tools can help you get organised and leverage more accurate data. Use them to understand your customers better, make performance-based decisions, and restore what you lost to the new privacy rules. And once they're in place, enjoy watching the sales roll in.
NOTE: This post contains affiliate links. AdLeaks earns a commission from purchases made through affiliate links on our site.
To take advantage of more deals and get exclusive digital marketing secrets, click here to Join AdLeaks now!