How to Convert Paid Cold Traffic with a Direct Response Lander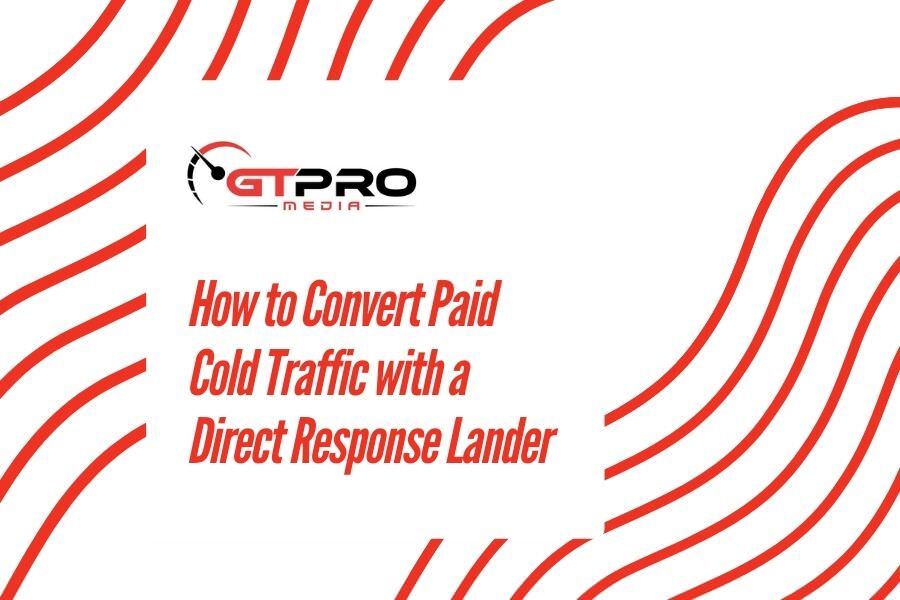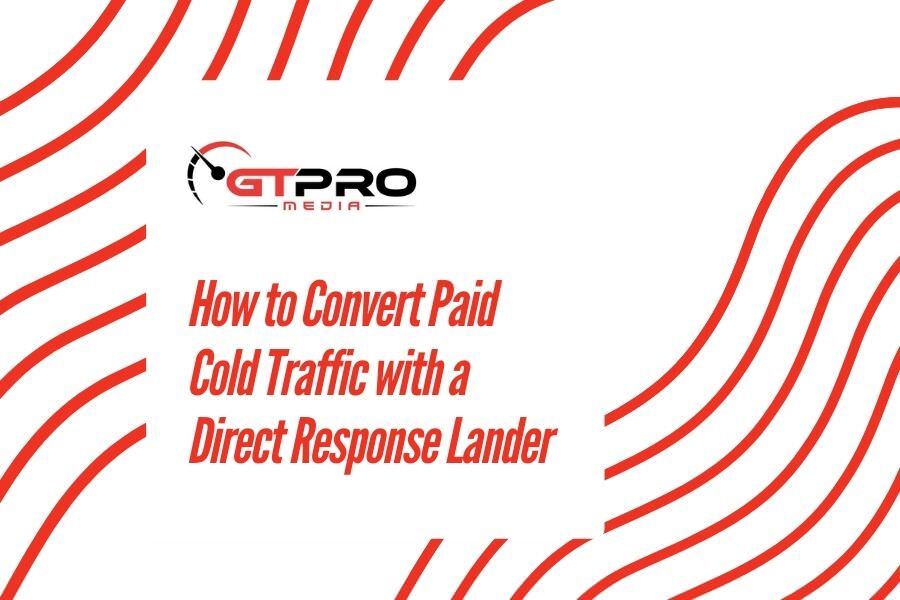 If you're sending paid cold traffic to a Shopify product page, this is for you.
We all know that Direct Response Landing Pages are the key to converting 'paid cold traffic' into cashflow, right?
That's becoming more and more apparent each day, especially in the ''Direct-To-Consumer'' space.
But here's the problem.
After my team and I built over 100 landing pages for DTC brands, the one thing we know for sure is that nobody has time to build landers from scratch.
For example, all I want to do is to create offers, build landers, and audit Shopify stores... but my two-year-old son wants to use my PC to watch Paw Patrol.
Now I don't know about you, but I'm not a really tech person. I don't know how to use Photoshop and I certainly don't know how to code a website.
More to the point, when was the last time you went to a website, scrolled through the 127 tabs in their menu, and said "There it is. Exactly what I needed!" on tab 126?
It doesn't happen.
Websites are more like catalogs. They can look nice but don't really make you any money.
Actually, websites are also like protein bars. Even if they taste good, you know that pure dark chocolate is probably healthier than that hunk of ingredients.
So how do you build wildly profitable landing pages if you don't have a lot of time or you're not sure where to start?
It's a great question, and after helping so many "eCommpreneurs" move from six-figure earners to eight-figure brand owners, we've finally cracked the code to improve conversions.
And it's not what you think.
Why Isn't My Paid Cold Traffic Converting?
Here's the cold, harsh truth we discovered after building 100+ landing pages:
Store Isn't Optimized: Driving paid cold traffic to Shopify product pages that have a lot of friction points, distractions, and dead ends that drive customers away.
Poor Design: Not using layouts that follow the visual hierarchy of focus, and having a ton of elements that creates a cognitive load for visitors.
Confusing Message: Even though the designs were often bad (no offense) the biggest problem was the 'structure' of the landers.
Slow Page Loading Speed: Shopify product pages are usually heavy to load due to all additional scripts... do you know that with each additional 1-second load time, the conversion rate drops by 20%.
After A/B testing different layouts and structures, we created a landing page blueprint that fixes all of these problems and converts cold traffic visitors into cash flow consistently.
It's called the Hybrid Hero™ Landing Page Blueprint.
And once you start using it, you'll:
Increase your conversion rate dramatically, up to 9% in some cases
Increase your average order value by at least 20%
Reduce your bounce rate (due to faster speed load)
Increase your TOF campaigns ROIs
In other words, you will be able to SCALE PROFITABLY!
Look, we aren't saying you're won't have to work anymore. You will still have to create a ''Hybrid Hero™ Landing Page around your flagship product.
And it's not easy to come up with an "'Hybrid Hero™ Landing Page."
It is simple, but it's not easy.
You gotta make sure first to stay on-brand when using direct-response strategies, so it doesn't affect your brand feel & tone, know what sections should be on your landing pages, what should be included on each section and in what order they should be and most importantly what no to do!
3 Tips to Convert Paid Cold Traffic
Make sure your offer is moving your client avatar in a specific direction, either away from pain or towards pleasure (and you can't do both at the same time).
Pick one angle and make sure your ad copy, creative, and landing page is pointing either away from a pain point or towards a more pleasurable life.
Use a ton of UGCs on your creatives, landing page, checkout page. For example, If you're targeting women who practice yoga, use a UGC from a client/influencer with yoga clothes or on a yoga mat.
If you target golfers, basketball fans, tennis fans, take your product with you and take pictures of it at a golf course, or on a basketball or tennis court.
Partner with a charity of your choice (that will resonate also with your client avatar) and give a % of your sales to them and make sure you emphasize it on your landing page.
Increase AOV with Bundles
Now that you have a solid offer that converts, it's now time to increase your AOV with bundles.
What works very well for our clients and us is the following bundles:
Buy 2 Get 1 Free / Save 33% / We pay shipping
Buy 3 Get 3 Free / Save 50% / We pay shipping
Single Purchase / Save 15% + Shipping
If you create these deals, you will notice that more people will pick the "Buy 2" option.
Once these are up and running, you'll have an offer in place that converts at a rate between 3-9%. You can also expect a higher AOV because of your bundles, upsells, and downsells.
If your product is around $39 you should be averaging $75 AOV now. At that order value, you can afford to start paying double for acquisitions (CPAs) and securing clients at a price your competition simply cannot afford. And they're probably still sending traffic to random Shopify product pages anyway, so you'll be providing a better user experience too.
Hope that brings you guys and gals some value!
Looking for exclusive secrets to do digital marketing better? Click here to join AdLeaks today!