9 of the Top Messenger Bots for More Sales & ROI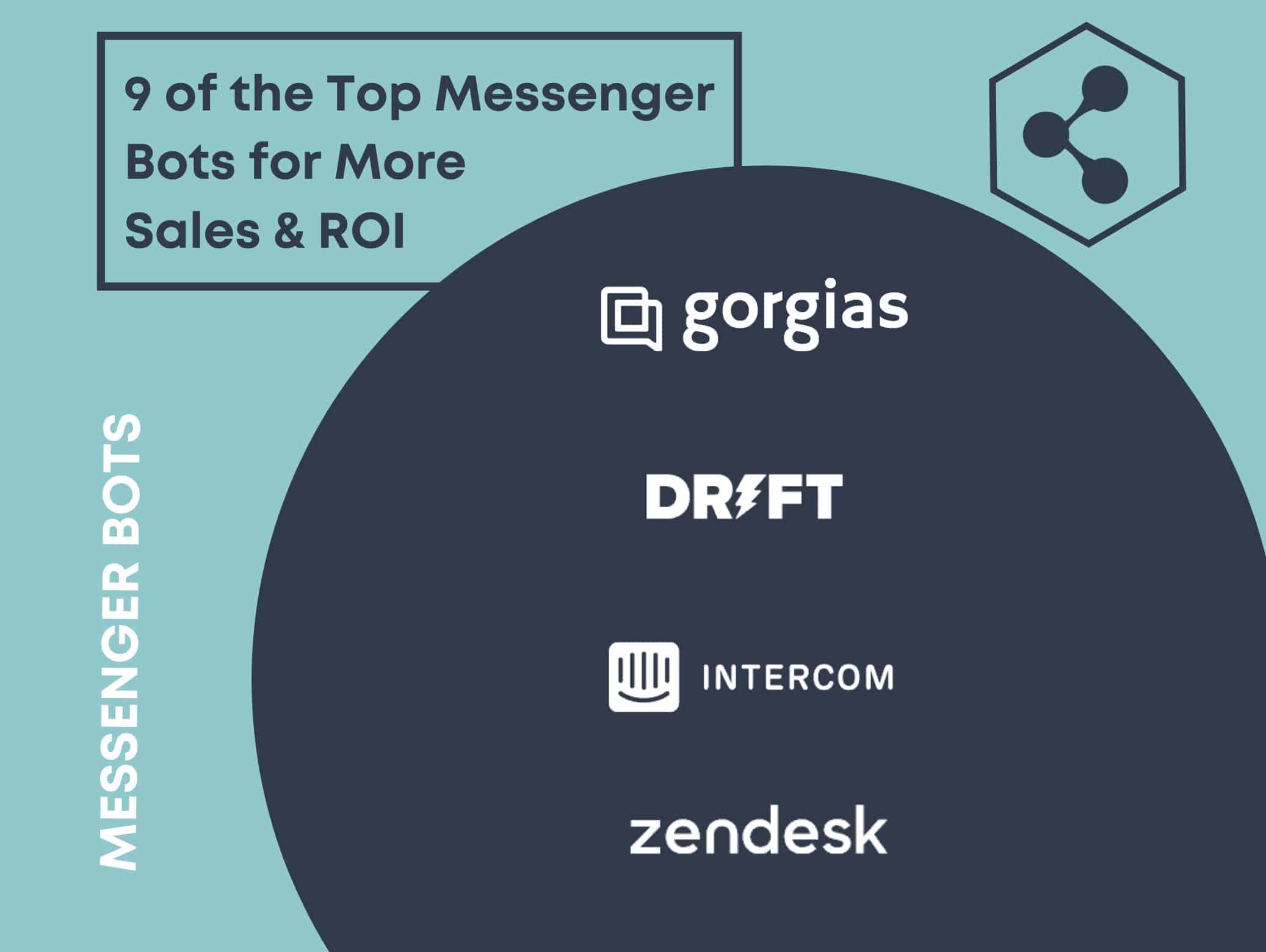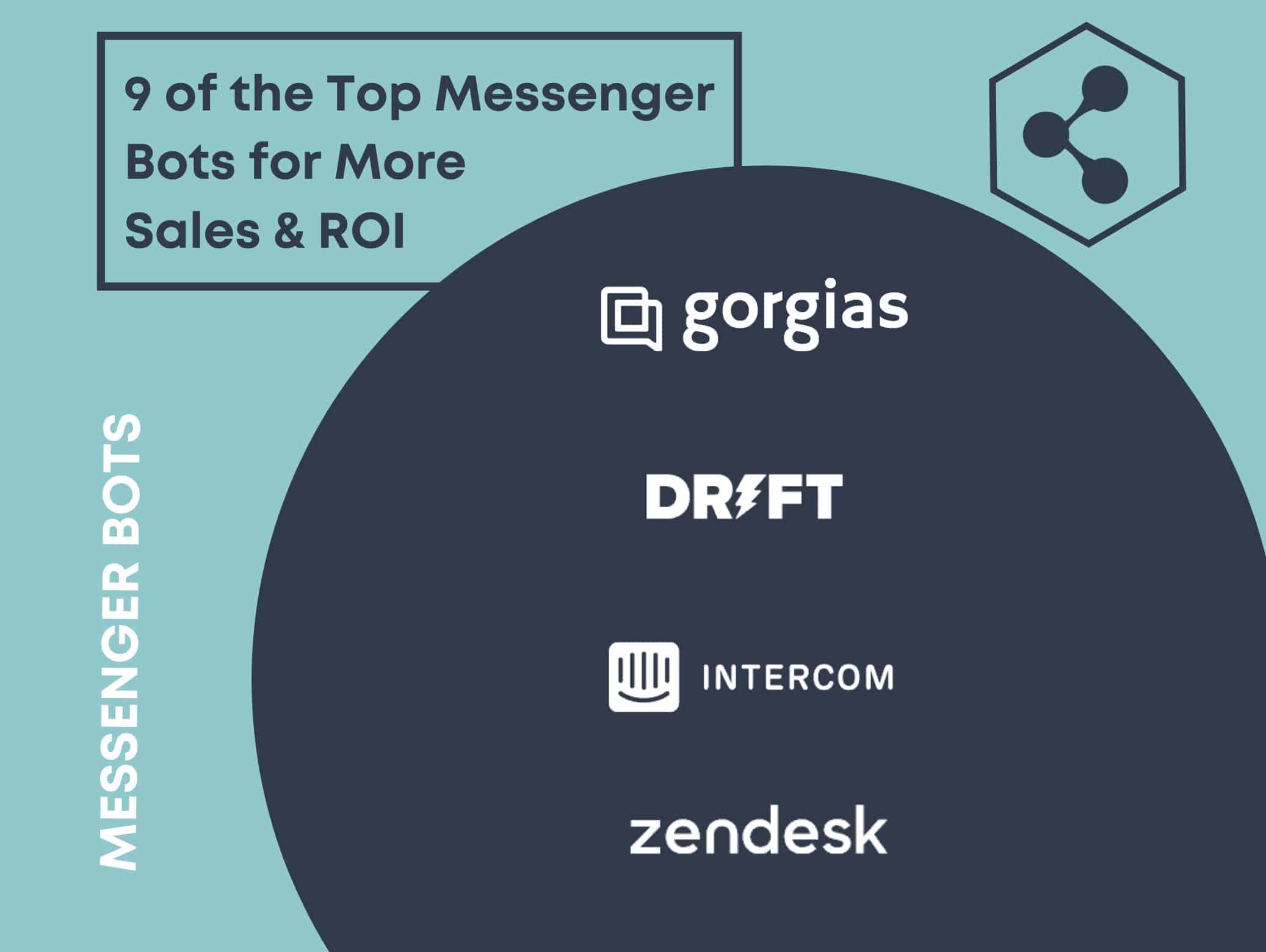 The top messenger bots and automated chat tools are so common now that brands and channels not using them are ceding a competitive advantage to other sellers in their space.
We've collected a few of the best chatbots specifically for improving your return on investment and ad spend. But first, let's examine why you need a messenger bot for your online presence in the first place.
Why Get a Messenger Bot?
Automated chat tools are an easy-to-use and inexpensive way to keep your online support or sales channels live 24 hours a day, especially in comparison to the cost of paying real humans for the same around-the-clock service.
The advances in artificial intelligence (AI) messenger platforms and other automated "chatbots" can also offer a personalized customer experience that draws from your existing data more efficiently than even some trained salespeople.
Integrating and customizing a messenger platform can improve your lead quality, increase conversions, and improve your overall customer lifecycle with responsive support and prompt service.
Note: To learn about how chat tools can increase conversions specifically on landing pages, check out this post.
Here are nine of the top messenger bots that digital marketers, eCommerce vendors, and other businesses are using for more sales and ROI.
1. Gorgias
Gorgias is one of the top messenger bots for online stores that want to upgrade their customer support and sales process.

You can set up automatic responses to common eCommerce questions with Gorgias. It also receives and responds to customer messages across multiple online and offline platforms, and shows data-rich customer profiles alongside support tickets for more personalized experiences. Gorgias also sorts, tags, and assigns your tickets based on their needs and history.
Note: Gorgias is an AdLeaks partner. To learn about exclusive Gorgias offers and discounts for AdLeaks members, please click here.
2. Drift
Drift is a "conversational marketing platform" that leverages AI to qualify your traffic in real-time. Visitors to your landing page or storefront see a pop-up window personalized with your sales rep's name and face and answer questions that lead to a sales call, conversion, or other pre-programmed action.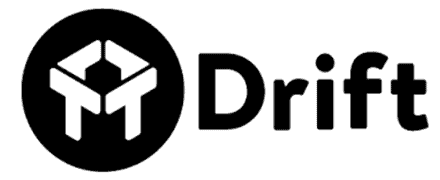 Drift is popular because it's easy to set up, incorporate your branding, and add it to your website. Also, like just about all of the top messenger bots you'll see below, Drift's chatbot appears on their homepage if you want to give it a test drive from the user's perspective.
3. Intercom
Intercom's platform is designed to enhance the customer lifecycle at every stage. You can use it for everything from generating leads to providing activation and onboarding messages.
Thousands of businesses use systems like Drift and Intercom to build customer relationships by creating scalable personal experiences through AI-assisted messaging.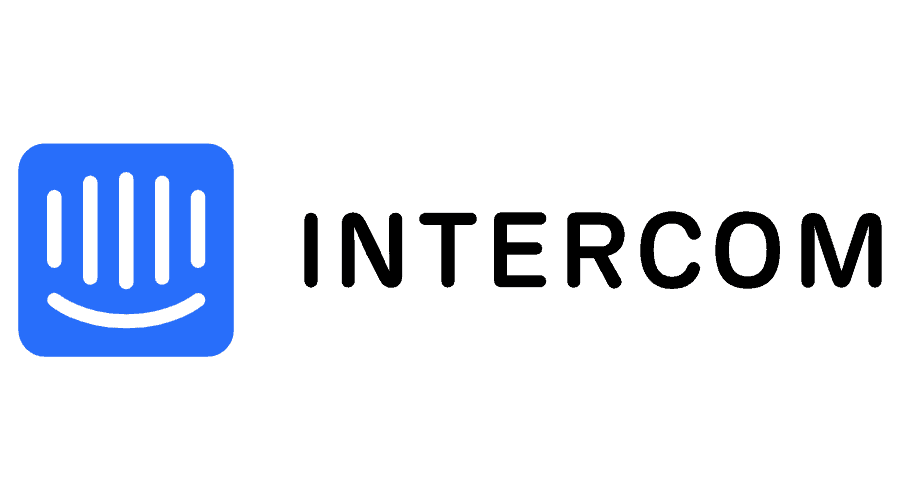 Intercom requires a bit more effort to install, but once it's up and running, the messenger can personalize and contextualize interactions based on customer data from your stack. The platform also integrates with many of the most popular task managers, analytics tools, and customer relationship systems.
4. Zendesk
Zendesk applies a similarly helpful bot experience to both inbound and outbound interactions.
Their messenger platform serves is a lead generation, sales, and support tool, like those above. But it's also an internal helpdesk for employees who need quick access and answers to be productive.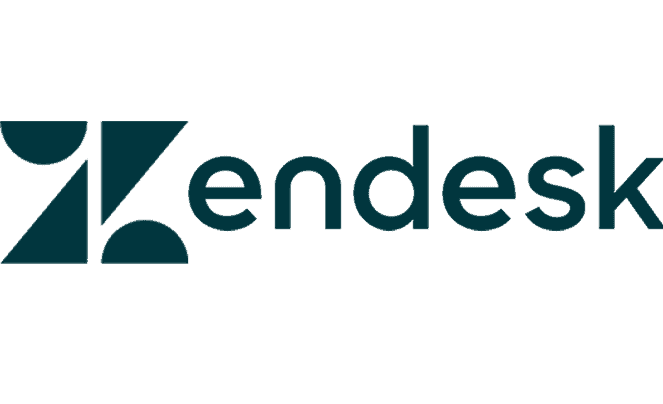 Zendesk's "Sales" and "Support" CRM suites are available as standalone or integrated options, and the system offers further customization based on company size, needs, and industry.
5. Olark
Olark is a live chat tool that relies more on customization and automation than artificial intelligence to converse with and convert customers. It's designed for easy setup and customization and can serve smaller vendors with as few as one customer service representative.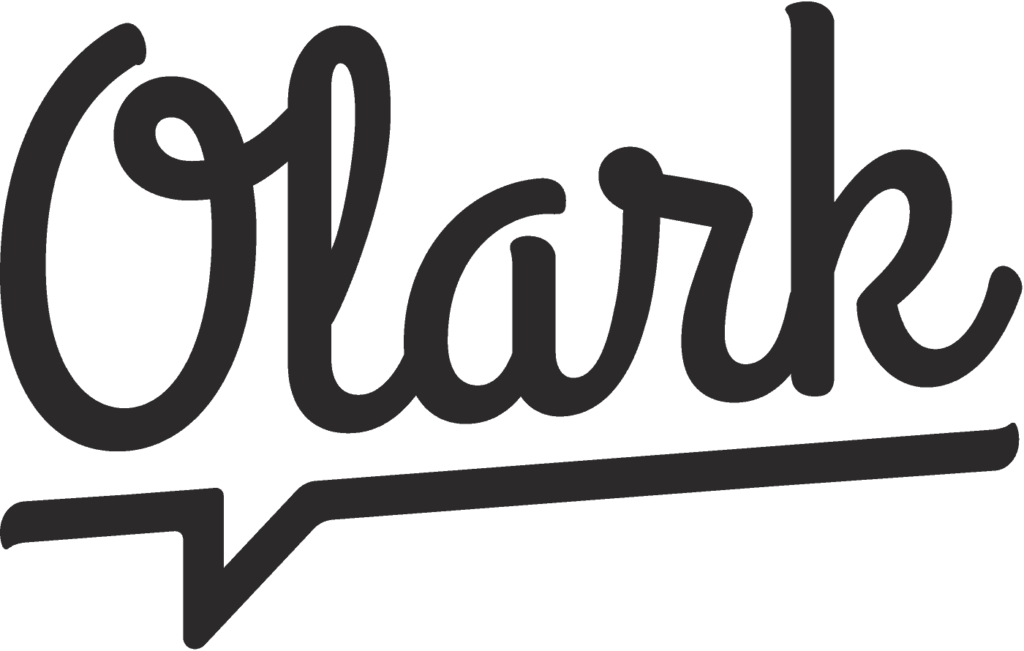 Features that Olark offers to improve sales and ROI include robust reporting and live chat transcripts in a searchable and sortable database.
6. Tidio
Tidio is a combination of automated live chat and AI that integrates live chat, email, and Messenger to simplify customer communication. The AI assistant can recognize and answer basic customer questions, like other platforms.
But Tidio can also help with cart abandonment, targeted discounts, lead generation, and other automated initiatives.

Like the platforms above, Tidio also offers customization and branding so users will interact with representations of you and your team. It also integrates with common eCommerce, sales, and CRM platforms -- including Zendesk, if you're looking to mix-and-match from this list.
7. Freshchat
Freshchat is a customer messaging software by Freshworks. This system specializes in connecting you with customers across multiple messaging and social platforms. Integrations include WhatsApp, Apple Business Chat, Facebook Messenger, and others.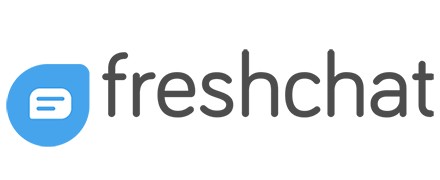 Freshchat is also useful for dispersing tasks effectively based on agents' or teams' workload and areas of expertise, and dispensing information via in-app access to FAQs and other preset responses.
8. Chatfuel
Chatfuel is one of the top messenger bots specifically designed for Facebook Messenger.
This platform can gather subscriber data from prospects and customers messaging your Facebook business page. It also converts page commenters into subscribers with an automated message flow. Finally, Chatfuel integrates with third-party services to create a seamless experience for your customers and your team.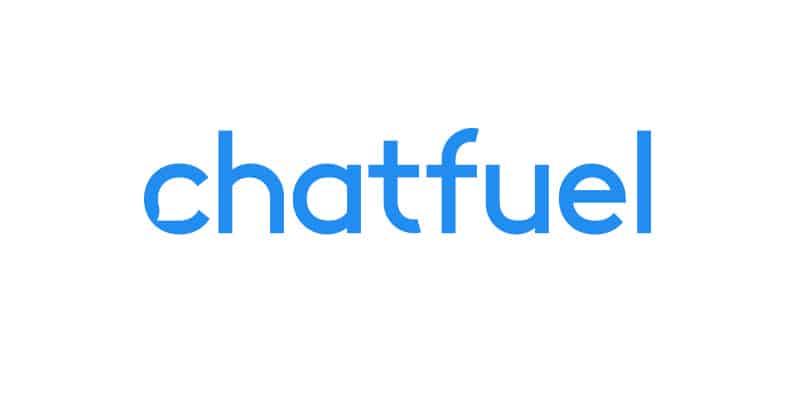 Creating your first chatbot with Chatfuel is free, as are some basic features. Paid packages include a full suite of features, the ability to add your own branding, additional customization, targeting options, and more.
Note: AdLeaks users can get 30% off Chatfuel's regular Pro pricing for one year. Click here for more information.
9. LiveEngage
LiveEngage is a business-oriented conversational AI from LivePerson that drives customer engagement across desktop and mobile applications.
One particularly interesting LiveEngage feature is the ability to divert callers seeking immediate service to mobile messaging with an interactive voice response (IVR). The bot sends callers an SMS message inviting them to a mobile messaging conversation for quicker responses.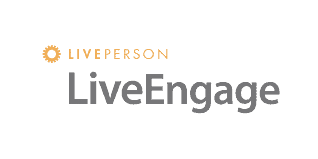 Users can choose specific features for marketing, sales, and customer support in their packages. Additional automation and customization is also available for industries like retail, insurance, education, travel, and more.
Final Thoughts on Top Messenger Bots
As we've discussed, chatbots and messenger tools have come a long way in recent years. They're relatively easy to set up and intuitive for both users and employees.
Also, so many more advanced functions are available now that weren't widely available in recent years. You can pick a platform according to your existing customer flow, needs, and budget.
Are you using one of the top messenger bots to boost sales and ROI? Tell us about it in the AdLeaks and Facebook Ad Buyers groups.
For exclusive digital marketing tips, strategies, and insights from the world's top ad buyers, Join AdLeaks today!