Zuckerberg Promises A Secure and Encrypted Messaging Platform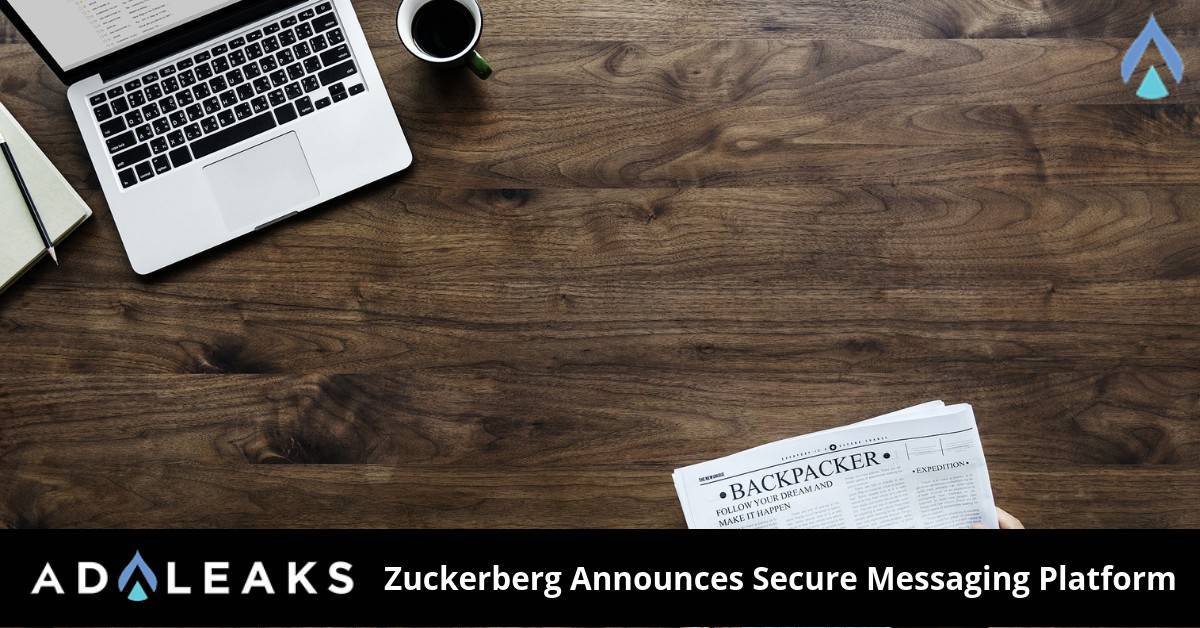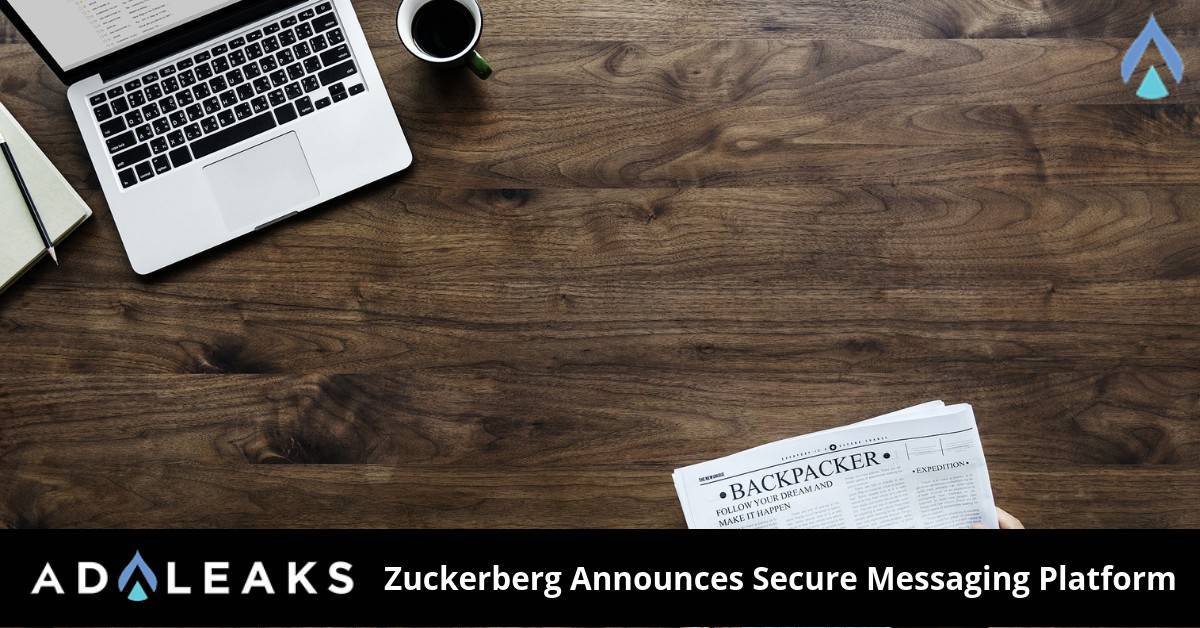 Facebook CEO Announces Plan For A More Secure Messaging Platform
Facebook has spent the past 2 years fighting scandals on data privacy and constantly battling their major breach on company history.  However, Facebook CEO Mark Zuckerberg shocked his over 1.62 Billion users with a promise that will take the future of messaging to a new level. Directly reading from the 3200-word post from Mark Zuckerberg himself, he describes the new face of messaging as encrypted, fleeting and secure.
Imagine a setting where people can communicate freely, confidently and without worrying that the conversation will float on the internet world forever. Well, this is the setting that Zuckerberg promises on his manifesto. He pictures this as a great shift to a privacy-focused communication platform. He says that while public social networks have their own place, he plans to build a future on a simple ground where the focus is privacy and security.
End-To-End Encryption
Facebook's messaging platform WhatsApp is best known for one quality,  End-to-End encryption. This method restricts third parties from hacking or accessing data while being transferred from one device to another. This is the plan that Facebook would like to launch on their other messaging platforms as well, like Instagram.
Messages Come And Gone
Additionally, Zuckerberg is planning to make the messaging platform interoperable. This means it will have the ability to work and use the parts of their other platforms. So picture this: A user will be able to message flawlessly using WhatsApp, Instagram or Messenger without the hassle of leaving the current app since all the three apps will be integrated. Mind blown.
The Details
They'll also devote finances to set up a more short-lived messaging option. They will do so by having an automatic deletion feature for messages stored for a month or a year. They'll include a user control menu to set expiration times on individual messages. Or, the user will have the choice to opt out. And lastly, Facebook will reduce the time frame it stores metadata about messages.
Some criticism is circulating that this is a fast one from Facebook to widen data-collection and that they are overcompensating from the damages done to their reputation. Zuckerberg believes that encryption is key to Facebook's success with data privacy. They mentioned the company is ready to pay the consequences of being banned in other countries that will reject this new operation. Highlighted on this plan is the business opportunity it will open up. It will create new business tools that will go along with the private encrypted messaging platform.
Restrictions
Preparing for this change will take several steps. Countries with a weak history of privacy and freedom to express, won't be considered to house sensitive data under Facebook. This will most likely diminish the possibility to achieve one of Zuckerberg's most cherished goals.. To open up Facebook in China.
In Conclusion
Promising and delivering are two different things. So, Zuckerberg did not declare a specific time frame for these goals to be implemented. Building this kind of service will, of course, come with its ups and downs.
Although Facebook has a record of publicizing and promoting new features like the upcoming "Clear History" button, they have a bad reputation when it comes to privacy. This is why others don't consider the 3200-word post to necessarily uplift the company name. We hope that Facebook conquers this feat. We'd get an awesome new messaging system that combines Facebook, Instagram, and WhatsApp.
What do you think of this announcement? Let us know in the comments!