9 Simple Ways To Increase Your Conversion Rate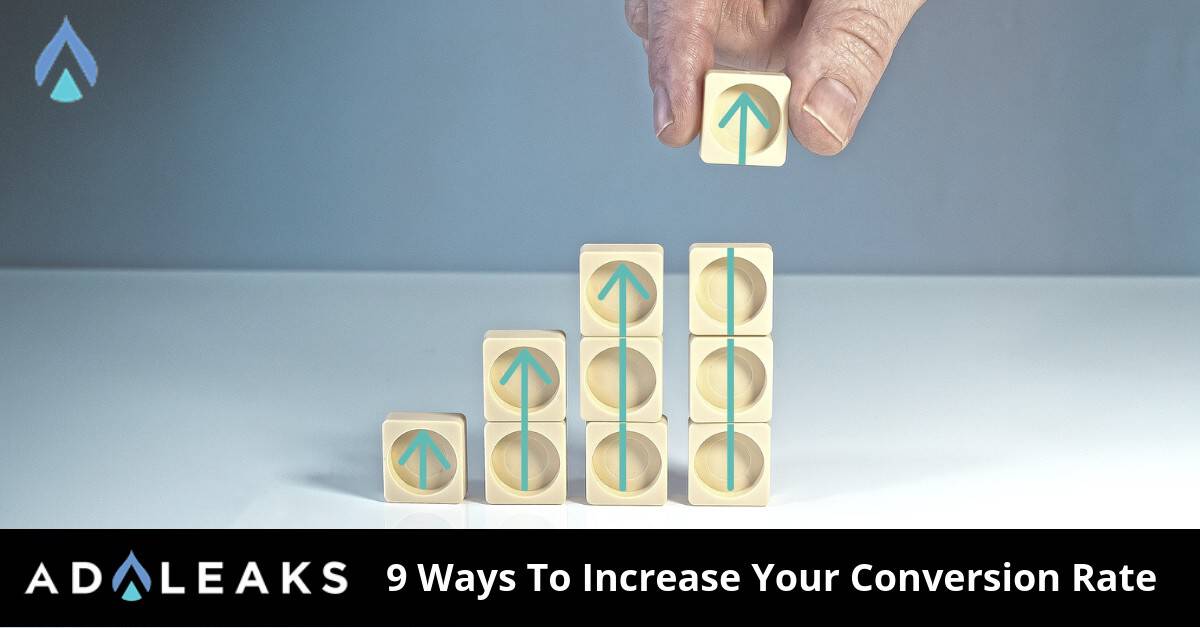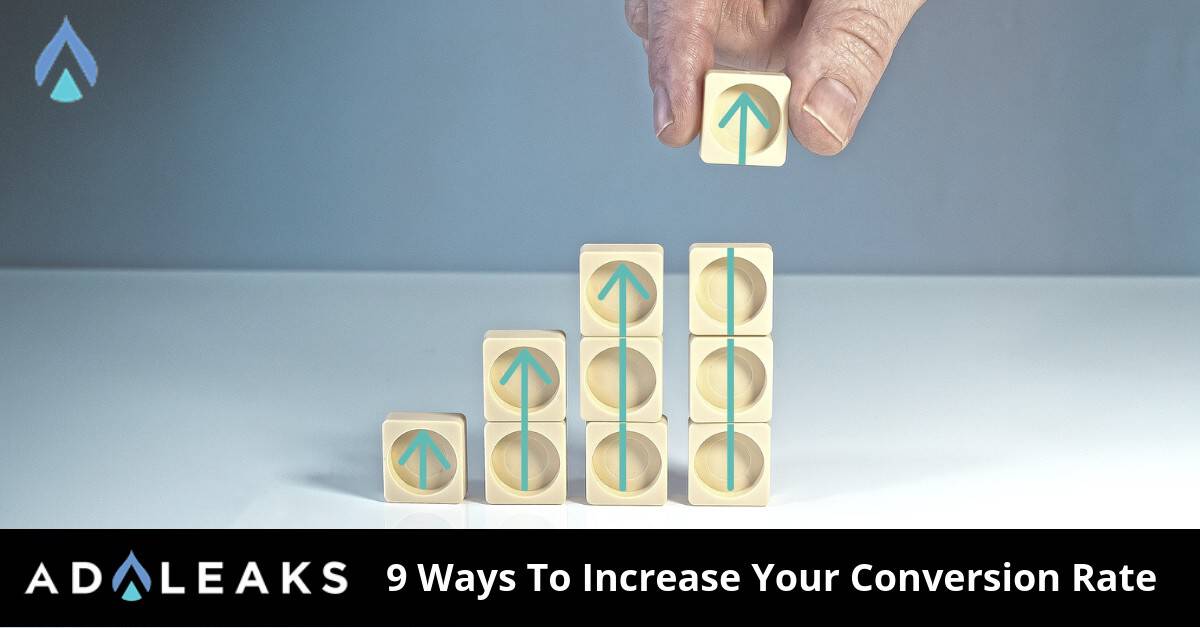 Here Are 9 Easy Ways You Can Increase Your Conversion Rate
It can be easy to get lost in the shuffle with media buying and your campaigns. But there are some things you should keep in mind to create a better customer experience. A better customer experience = more sales. These 9 tips will help you create a more memorable encounter for your customers/potential customers. They are more likely to follow through with the purchase and to return if they have a memorable experience with your brand. Let's get started learning how to increase your conversion rate.
Testimonials at Checkout
Including customer testimonials at checkout will provide social proof. This allows website visitor to see other satisfied customers right before making the decisions to checkout. At this point, the visitor has likely already seen product review on the category page, the item page, and now for a third time at checkout. Know that other people are happy and purchasing it will urge them to follow through with the purchase (Bandwagon Effect).
GIFs on Product Pages
Instead of the standard, static photo on a product page, try including a GIF. The GIF can show all angles of a product or show how the product is used. This helps customers to get a better feel of the product they're thinking about buying. Check out an example of this here.
Storytelling and Building Relationships
Building relationships will get you a customer for life. Here are some ways to gain trust and build relationships right off the bat: free trials, a free kit, introductory discount, 100% satisfaction guarantee, etc. Storytelling is a good way to go beyond the basic content and gives your brand a chance to be authentic and intriguing. It differentiates you from the crowd of sameness.
Best Sellers
A lot of times, website visitors may just be "window shopping". Since this may be their first or second visit to your site, they may need a little bit of guidance. Having a roundup or customer favorites on a Best Sellers page will point them in the right direction. The products in this section have outstanding reviews and capture website visitors as quickly as possible.
Split Payments
You may want to include a buy now, pay later option if your company sells higher-priced items. Most e-commerce companies sell commodity items. Meaning, people are likely making emotional purchases, not necessarily needed items. You can team up with a company like Affirm which offers a pay-over-time solution for your products. They stated they've seen a +20% in conversion by providing this option.
Clarity and Additional Information
Answer your customer's questions before they even ask them. What do we mean by this? It is important to pay attention, know customer's biggest issues, and have a solution prepared ahead of time. Popular clothing brand, Show Me Your MuMu, is a great example. In their descriptions, they include the models measurements, and photos of models with different body types.
Branded PPC
Branded PPC will convert a lot higher. In addition, it takes control and makes it so that competitors cannot take the number one spot and take your sales away. Competitors won't be able to bid on your branded terms if you have purchased them.
Brand Ambassadors
Having a brand ambassador program builds a troop of loyal customers that can shop early, earn rewards, have a discount, and show off to their own followers. This makes people want to get involved and be a part of this exclusive club.
Recart
Incorporating Messenger marketing while it is fresh on their minds will increase conversions. Recart allows you to increase your revenue by simply engaging with customers on a platform they're already using.. Facebook Messenger.
Happy Hunting!
These tips are things that most businesses can easily incorporate into their current marketing plans. These little things can be the final push for customers to hit the checkout button. What do you do to increase your conversion rate? Comment on the post and let us know!