There is a lot to know in order to master Facebook advertising. You need to focus on three areas before you hit the launch button. In this article, we will cover the ABC's of Facebook advertising: A is for audience, B is for budget and C is for content.
A is for Audience
Advertising is all about getting your product or services in front of an audience. Facebook's targeting options allow you to get in front of audiences that are likely to be interested in your business. Layering your targeting options allows you to refine your audiences.
Layered targeting is useful when you are looking to target a specific audience. This works well for businesses with lower budgets or smaller local businesses that want to maximize their marketing budget. View the example below to see how a food delivery service could target new customers.
Vegetarian Anyone?
Let's say we are working with a new food delivery service. The business model is similar to Blue Apron and Hello Fresh. Ingredients are delivered to your door with a recipe and instructions on how to cook the delivered ingredients.
The brand we are advertising for delivers organic vegetarian ingredients and recipe instructions. Our goal in our Facebook advertising is to target users who are likely to sign up for a monthly subscription.
Take a look at how we set up our layered targeting in order to target new customers.
It's time to move on to the next letter in our sequence. We covered a tip on how to layer our audience. Now we need to dial in our ad spend. That brings us to B is for budget!
B is for Budget
You need to know the LTV (lifetime value) of each customer in order to figure out how much money your client or business should spend on Facebook. To do that you will need to know the following data points: AOV (average order value), Purchase Frequency, and Customer Value.
Click here to read how to calculate the above metrics for your business!
You shouldn't be guessing on how much money you or your client should be spending on ads. Not every client can afford to spend 10K consistently month over month on ads. Determining your KPI's is the definite way to know your numbers! Do your diligence and your business or client will succeed.
Last But Not Least
Last in our ABC's series is content. Content is not to be overlooked! Quality content is a key piece in running successful Facebook ads.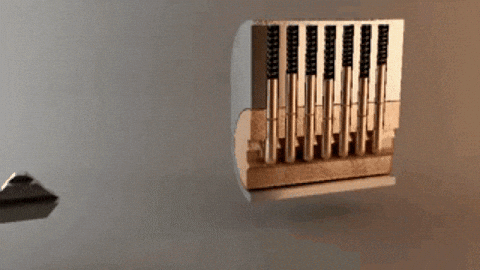 Facebook gives you four ways to advertise content:
Static images
Gif images
Carousel images
Video
If your budget and audience are big enough it's a good idea to have one creative for each category listed above. Keep your ad copy short and sweet. Let your creative do the work in stopping your audience from scrolling.
Thank you for reading the ABC's of Facebook ads: A is for audience, B is for budget and C is for content. Make sure you have covered these three areas before you start your Facebook advertising. Until next time, Happy Hunting!
Want to read more AdLeaks content?
Click here and to read about split testing your Facebook ads!