Effective Marketing Strategies for B2B eCommerce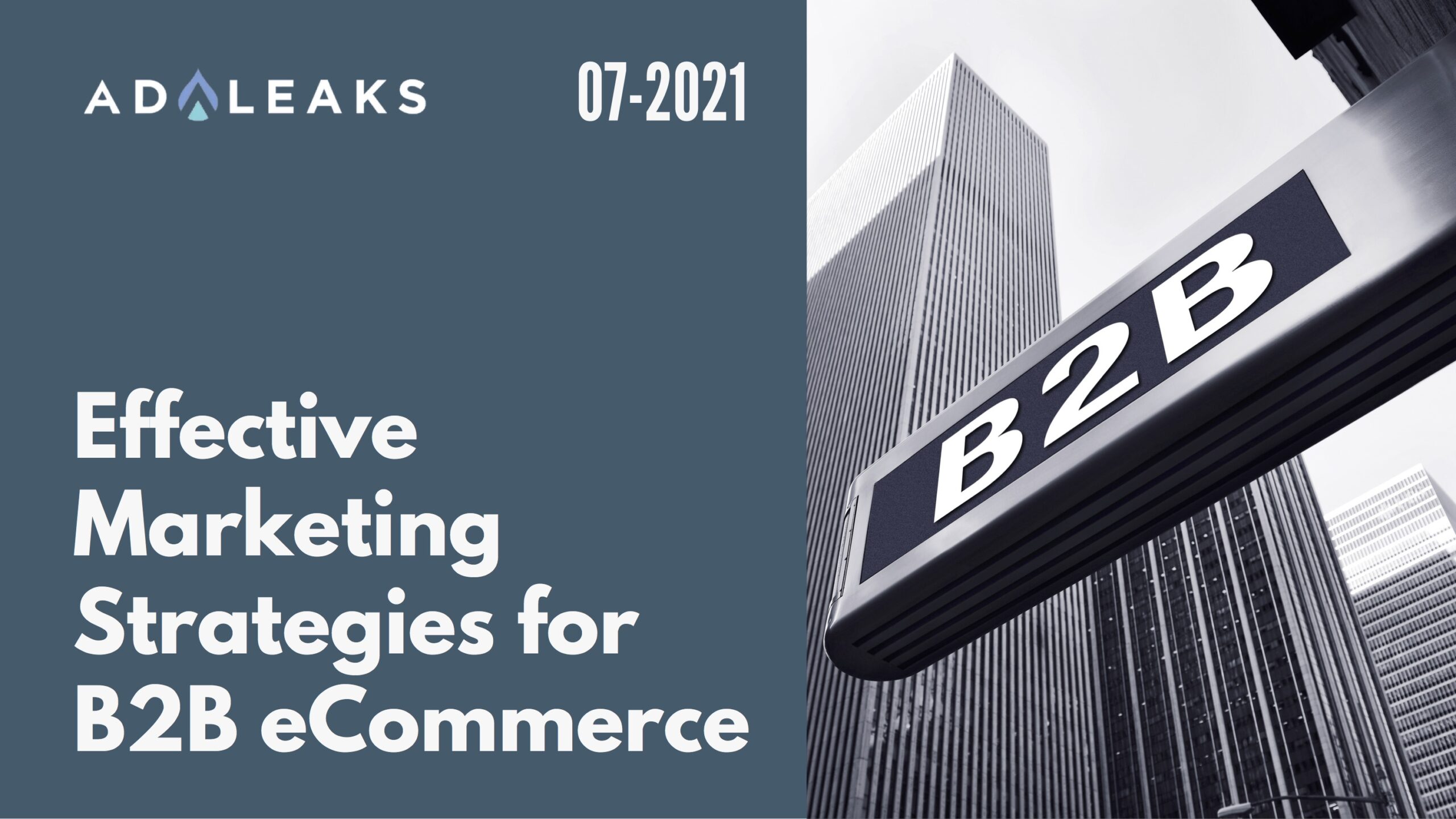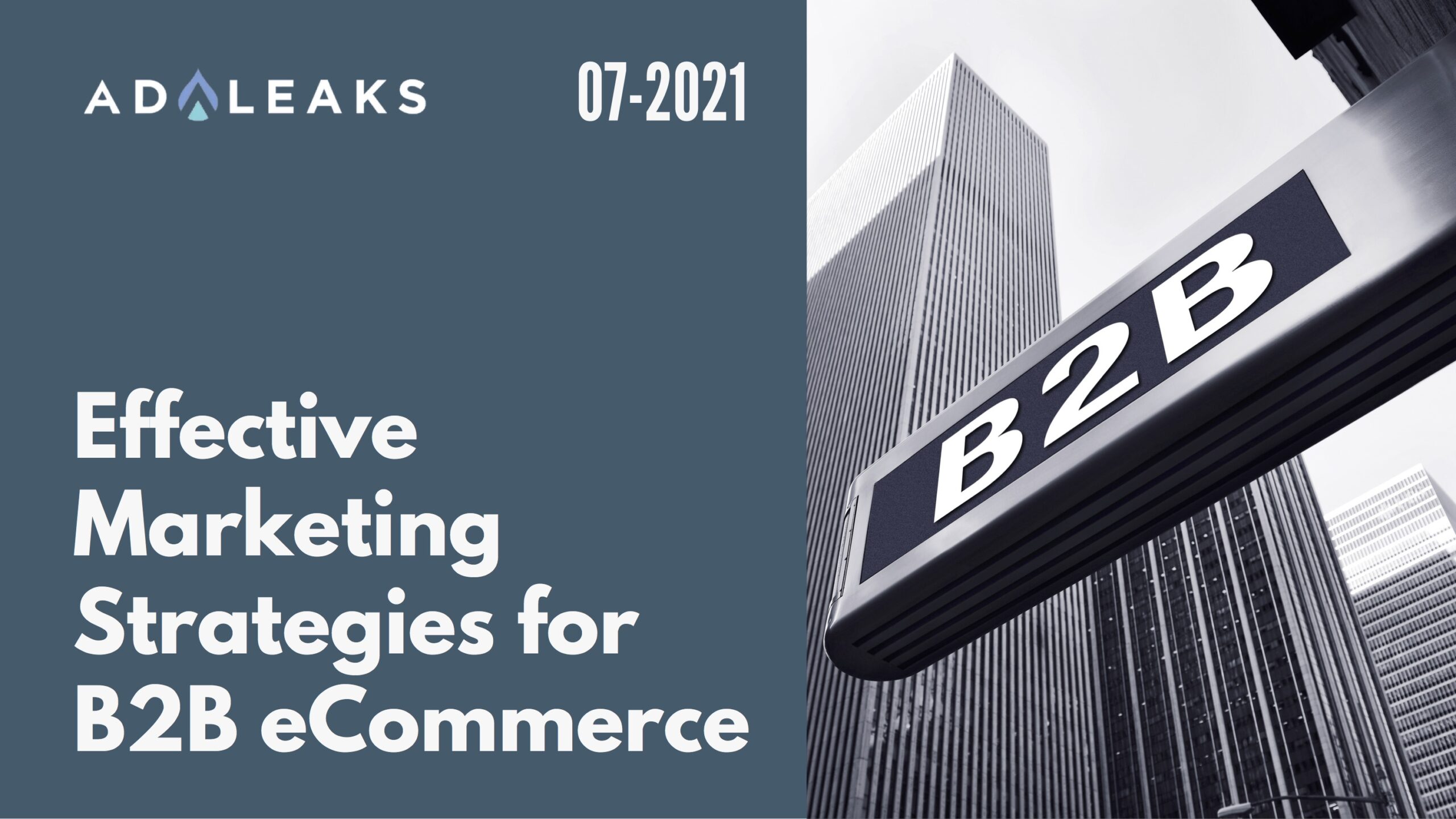 Most marketers are familiar with — and even experts at — how to reach business-to-consumer (B2C) audiences. B2B eCommerce, however, is a bit of a mystery for most. The strategies, audiences, and manner of communication all differ.
If you're working with B2B clients or considering making the jump, the time is now. There are lots of reasons why, one being that this market niche is taking off. B2B eCommerce is expected to reach double-digit trillions by 2024. People are also moving away from traditional buying and making their orders online with more consistency and regularity.
Strategies
Because orders and sales in B2B eCommerce are much bigger than B2C, there isn't nearly as much impulse buying. In contrast, multiple decision-makers often go through rounds of negotiation before finalizing a given transaction.
To put it another way, B2B sales are like playing chess, while B2C is more like checkers.
The longer sales cycle also means that broad top-of-funnel techniques like influencer marketing won't be enough to sustain marketing success. If you're selling items in bulk, for example, your audience will expect a lot more evidence and facts to support their eCommerce purchase before sealing the deal.
With that in mind, you'll need to develop and adjust your B2B eCommerce strategy to grow your brand and win conversions. Try starting with these quick tips:
Email for B2B eCommerce
B2B email marketing is very different from B2C because it has a less emotional bent and requires a more logical, factual approach. That said, cold emails are more likely to succeed than they are in B2C if you target the right prospects.
When you craft a B2B email campaign, write subject lines that capture attention but CTAs that aren't too gimmicky or overwhelming. And if you aren't sure about this strategy, take note — 59% of B2B marketers say that their top revenue channel is email.
Social Media
Although it has its pitfalls for B2B eCommerce, social media marketing can generate success. Most strategies focus on the top of the funnel — in other words, you're generating leads, not landing conversions.
So how should you do it?
B2B social media marketing focuses on creating brand awareness. Effective brands spell out who they are with bite-sized pieces of information. Another strategy is creating social proof on social media to increase trust.
Content Marketing
For B2B the strategy is to provide useful information that is factual and usually quite long (at least 1,000 words).
Again, the touchpoint for this is top-of-funnel. But it is worth the effort. More than half (52%) of buyers say they are more likely to buy from a brand once they have read their content.
SEO
Potential buyers use search engines to gather information before buying. But there is a lot of information out there and a lot of research before any commitment. So how can you stand out?
There are a few ways to do this, but one key way is to publish original research. Obviously, keyword research is required and the other usual SEO techniques will also play a major role. It's also worth creating an SEO keyword funnel.
3 B2B eCommerce Examples
There is no perfect B2B eCommerce site but here are a few examples to show the range of options and styles that are succeeding in different marketplace niches.
1. Firerock
This company provides building materials for homes and incorporates outstanding pictures and imagery to draw in customers.
2. Quill
Quill is an office supplies site owned by Staples. It uses customer benefit discounts and coupons for rewards cleverly. They are also known for good customer service, and their on-site navigation system works seamlessly.
3. Acme
This is a big packaging provider with a simple, minimalist site. They provide good quality information enhancing their professional image.
Other Things to Remember
Platforms that are easily personalised will also keep customers happy and loyal. This could include volume reductions, sales, and catalogs.
Also, navigating products, prices, and other factors at such high levels and quantities can be overwhelming. If you don't have customer support in place, only the most tenacious (or desperate) customers will stick around to the end.
Finally, the simpler the payment process, the more success a B2B platform will have. B2B eCommerce sites have been notoriously difficult to use in the past, but as they catch up with the user-friendliness of the B2C world, success in this area has become easier to reach.
To learn more and get the latest and greatest digital marketing secrets, click here to Join AdLeaks!