CBO Update: Prepare, Don't Panic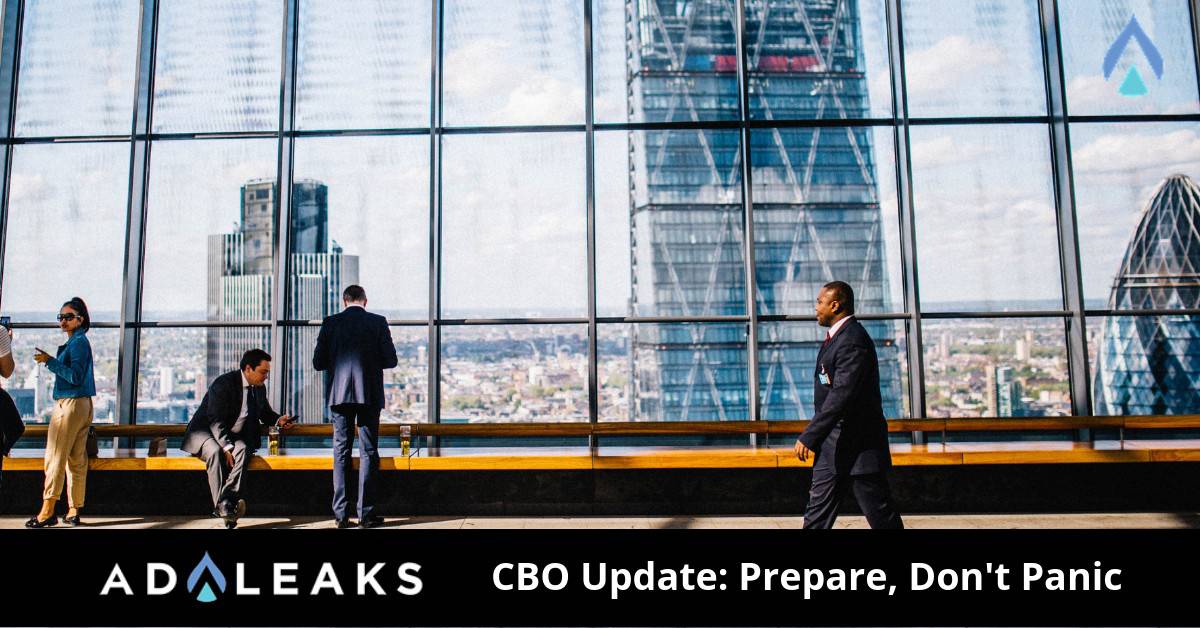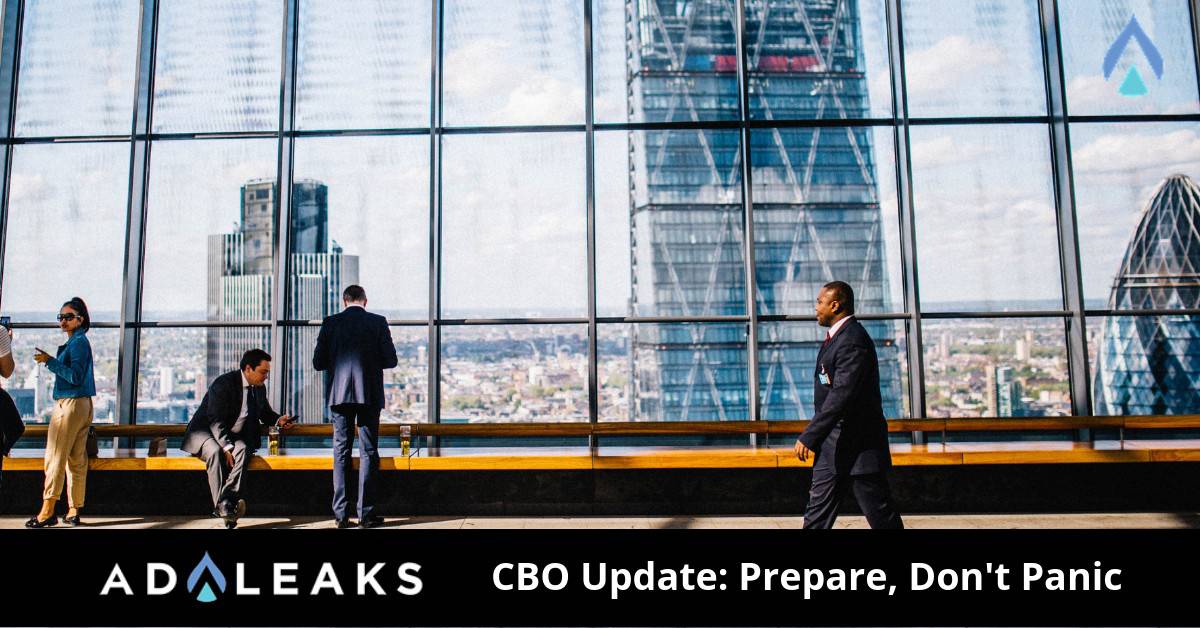 Facebook Is Making Changes To Campaign Budget Optimization In 2019
As of September 2019, you will no longer be able to turn off campaign budget optimization for new and existing campaigns. This has been optional up to this point. However, moving forward, this will default. Let's dive into what this means for you and your ad spend.
What Is CBO?
CBO is short for Campaign Budget Optimization, which is a way of allocating your campaign budget. Here is what Facebook has to say regarding CBO: "With campaign budget optimization, advertisers can set one central campaign budget to optimize across ad sets and continuously distribute budget to the top performing ad sets in real-time. Campaign budget optimization is available for any campaign objective, and is best suited for campaigns with multiple ad sets."
How Does It Work?
Facebook will automatically distribute your ad budget for best campaign results. So, Facebook will allocate your budget to ads that are performing better, leading to more conversions.
For example, let's say you have a campaign with three ad sets at $10 per ad set. Without CBO, Facebook would spend $10 regardless of the performance. With CBO, Facebook would change the ad spend based on the results of the ad set. So the amounts may fluctuate each ad set to get you the most conversions.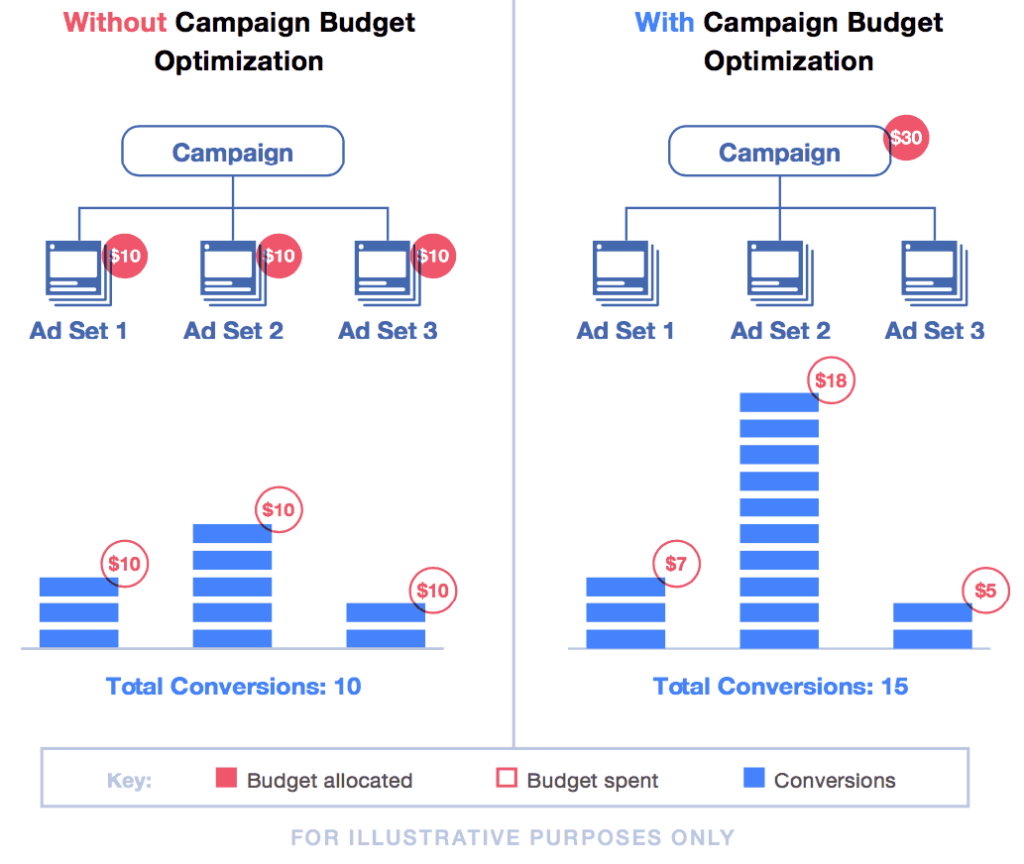 As you can see in the visual above, one ad set really outperformed the other two. Seeing that, Facebook would distribute more of the budget to that ad set, allegedly resulting in more conversions.
What Is Changing?
Previously, CBO was an option that you could select for your campaign. Or you could allocate your budget as you saw fit. As of September, all of your campaigns will default to CBO for new and existing campaigns. You'll no longer be able to set a lifetime or daily budget at the ad set level. The budget will be per campaign and automatically distributed between ad sets.
We have seen some mixed feedback from this quiet announcement. Some people are upset because they haven't had great success from this in the past. Some have never used the feature before, causing concern for their ads in the future. Others seemed pretty neutral on this change.
The Benefits
These are the benefits laid out, according to Facebook.
You'll have the ability to set one central campaign budget to optimize across ad sets, and we'll automatically and continuously distribute the budget in real-time to your top performing ad sets.

In real-time, we'll capture the most results for your budget, effectively lowering your total cost per result.

Campaign budget optimization can generate more results and lower costs.
How To Prepare
Luckily, Facebook gave us advance notice for this change. This gives us the opportunity to test this feature with our ads while it is optional. You'll be able to play with it and find out what works best for your campaigns. Keep in mind that your current ads will also switch to CBO when they make this change in September. This is very important to keep in mind. If you have been running ads without CBO up until that point, the ads will then convert to be optimized by campaign budget.
In Conclusion
The best way to prepare for this change is to test it out in advance. You don't want to be blindsided by this change when it happens later this year. In addition, we think Facebook may do additional changes and updates to this feature before the big switch. So test it out and find what works ahead of time. If you were wanting to force the budget to go where you want, you would need to do separate campaigns per ad set. Before doing this, give CBO a shot and see what results you get. What are your thoughts on this big change? Comment on the post and let us know.
Happy Hunting!