Changes Facebook Made To Ads In 2018
It is crucial to get up-to-date with the changes that Facebook made to ads in 2018. As we start the new year, this is the best way to be prepared. In this ever-changing industry, it is important to stay knowledgeable and aware of updates so you can crush your advertising.
Last year, Facebook's main focus with ads was to make advertising more transparent and to crack down on ad misuse.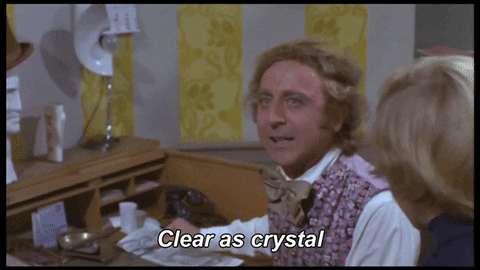 Made Advertising More Transparent
Facebook gave ad metrics more clarity. They added several new metrics and removed some old ones. This allows businesses to focus on the ones that are most important. In addition, they provided more understanding on how they calculate metrics.
Next, they provided more ad information. More people than ever want to know why they are seeing specific ads and if they were targeted for certain ads. To help with this, Facebook added an Info and Ads section on pages. This shows people all of the ads currently being ran by a page and if they were targeted for any of these ads.
Facebook cracked down on political ads. To avoid election interference, Facebook rolled out a new authorization process for political ads. If you want more details on political ad changes, check out our article here.
Lastly, Facebook required pages with large audiences to go through a verification process. If they cannot clear this verification, they cannot post. They've also required more information to be provided on pages. This includes the date the page was created, the location of the page, history of name changes, etc.
Cracked Down On Ad Misuse
Facebook put an end to misleading ad experiences. They created a way for users to provide feedback on their purchases from ads. Allowing them to promote good sellers and remove bad ones. Facebook truly cares about the user experience, and this helps to avoid poor experiences.
In addition, they removed likely abusive targeting. To create a safe space, they are now reviewing their targeting features. They have also removed thousands of targeting options that could potentially be misused.
To respect the privacy of users, Facebook put a stop to Partner Categories. Partner Categories allowed targeting using information from third-parties. You may have noticed while using custom audiences that additional information is required such as how you obtained the custom audience information.
Ultimately, Facebook banned ads that are likely to have deceptive practices. Some categories they've cracked down on are financial institutions, bail bond companies, addiction treatments centers, etc.
Facebook has promised to continue making changes throughout 2019 to improve advertising. Now that you're up-to-date, you're ready to rock and roll this year. What changes to Facebook ads would you like to see in 2019?
Happy Hunting!