Why You Need Exceptional Customer Service on Social Media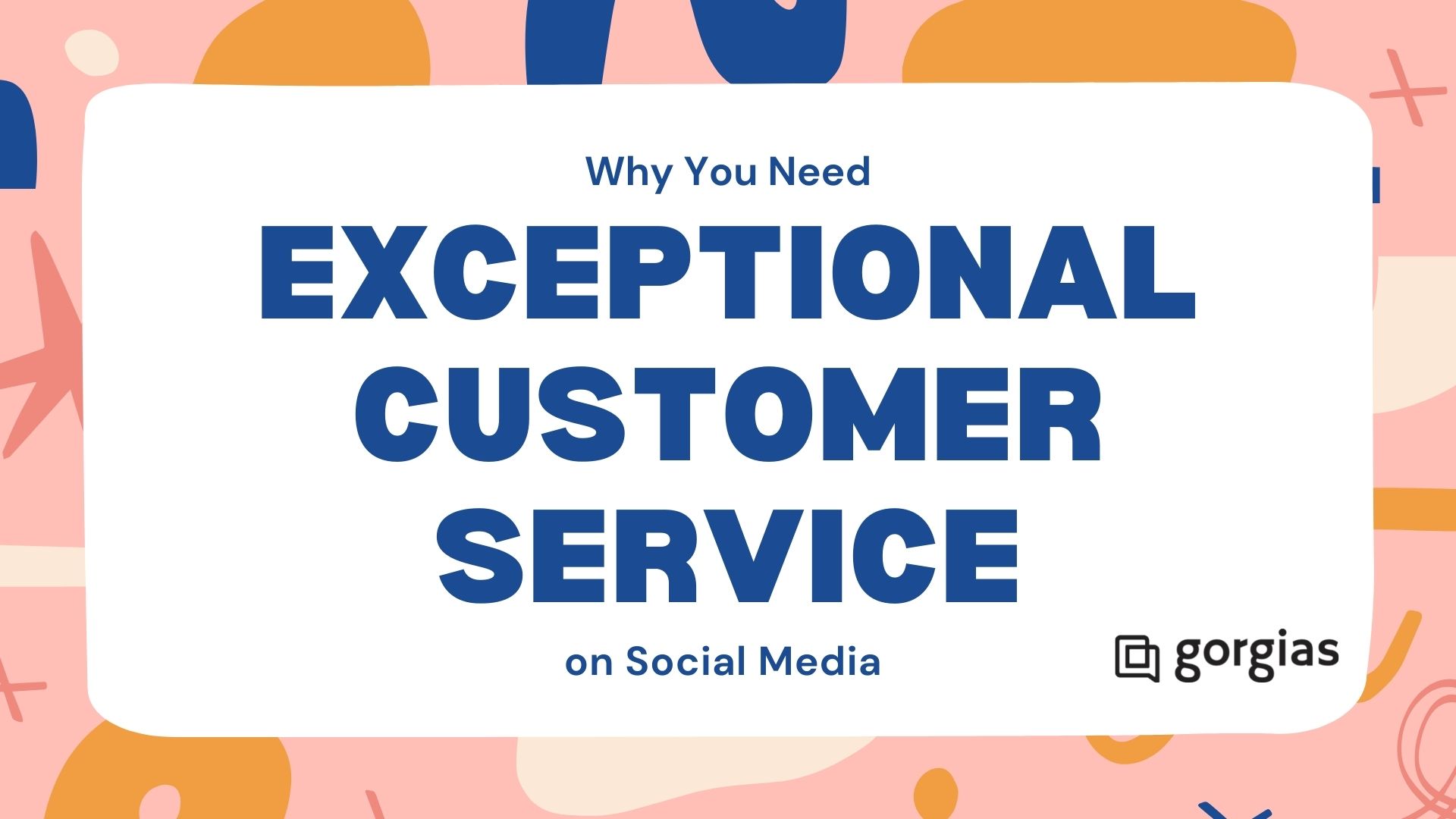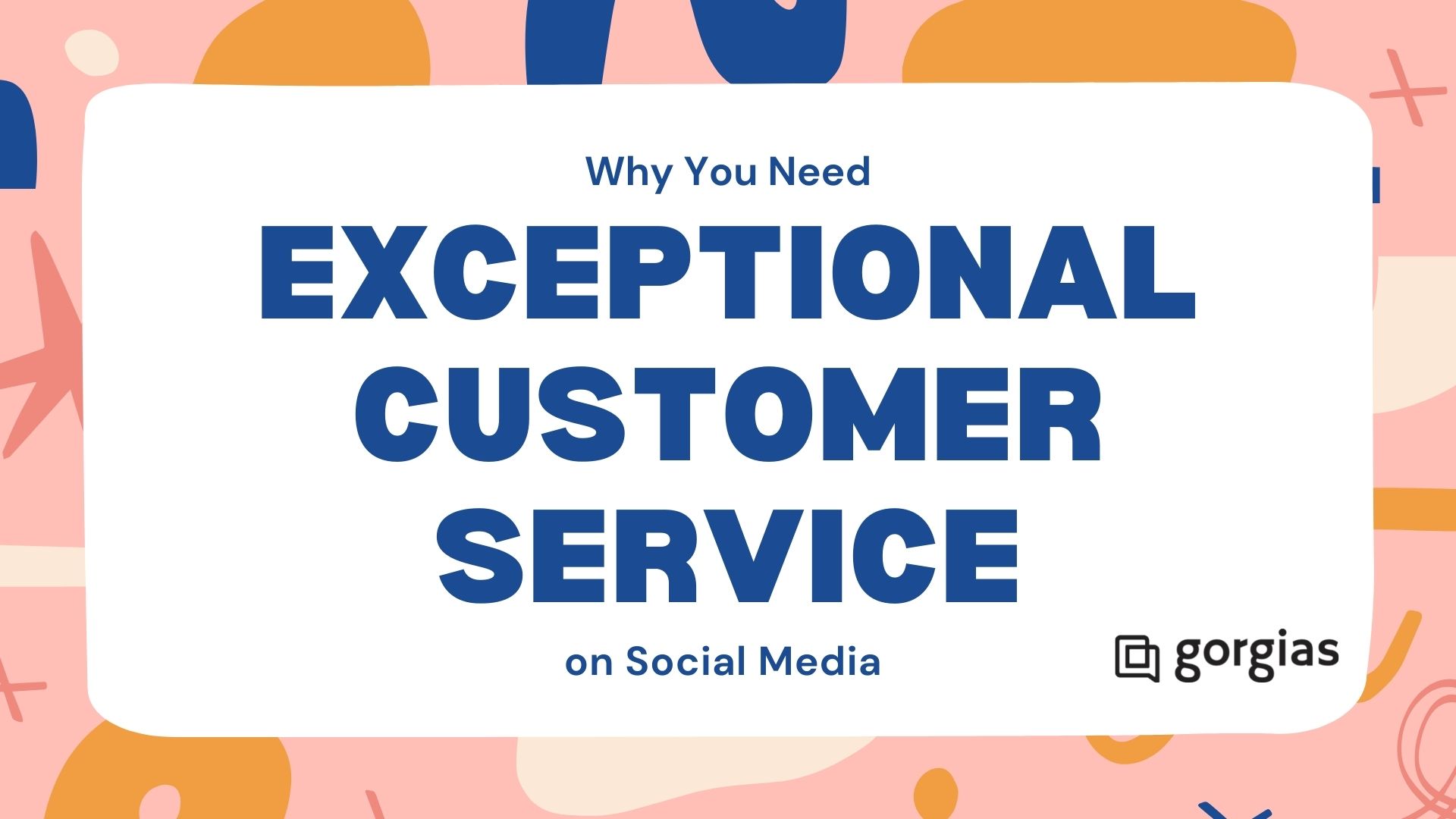 It's no secret that customer service and support have changed dramatically in recent years.
Poor customer service, for example, doesn't remain in traditional call centers and email exchanges anymore.
Today, bad experiences are exposed on social media — and brands' reputations can take a major hit when that happens.
In eCommerce today, shoppers expect attentive and responsive social media customer service from brands that they shop with.
If you can keep your customers happy with exceptional customer service on social media, they're more likely to post about their positive experiences, which can create massive opportunities for your brand.
Let's look at a few ways that you can provide your buyers with elite-level customer service and add value to entice them back in the future.
Active & Available Support Across Channels
Social media is becoming a preferred channel for customer service interactions — and for making purchases directly. Platforms like Instagram, TikTok, Snapchat, and more are all making it easier for users to buy products or services without leaving the app they're using.
In the next few years, according to eMarketer, U.S. social buyers will increase steadily from 32.5% in 2021 to 37.9% in 2025.
If you're building your brand's reputation or selling on social media, engaging with users' comments, questions, and tags is vital. And you need to do that on every channel your users are active on.
You can turn on push notifications or use social media monitoring tools, but the most effective way to respond quickly across channels is to link all of your social profiles and support systems to an all-in-one helpdesk like Gorgias.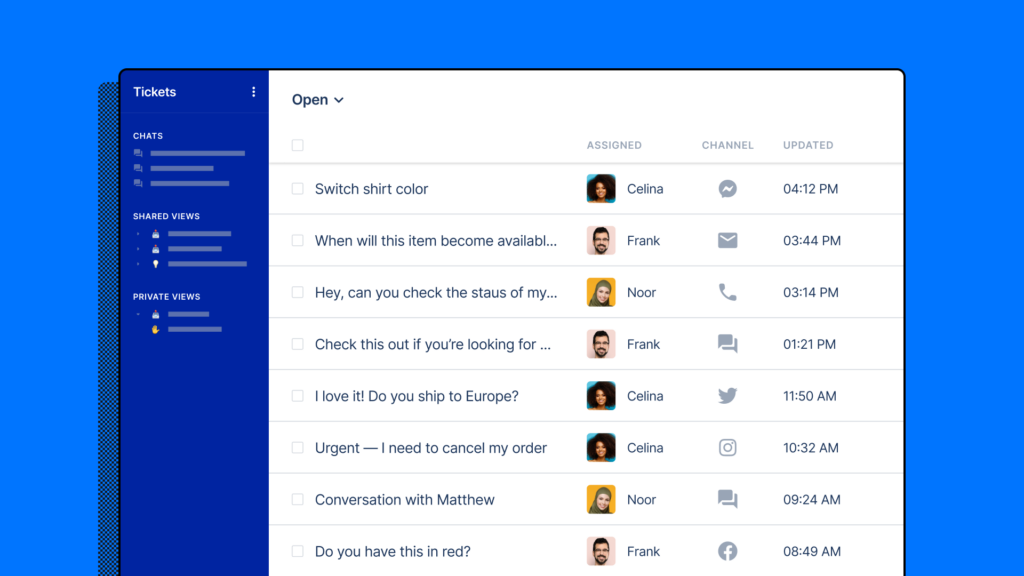 How else can you retain your customers and win buyers' hearts on their favorite platforms?
Modern Customer Service Demands Rapid Responses
Responding to customers with a live chat function is another way to set your social media customer service apart. And it pays off too — a survey by Invesp found that live chat users will spend as much as 60% more per purchase.
Valuing a customer's time and interest in your site also will go a long way toward helping you complete conversions. The same survey also found that visitors who engage with live chat agents are 2.8 times more likely to purchase a product.
By responding to users quickly and maintaining a positive, personable approach, you can turn customer support into a profit driver instead of a liability.
AI-powered tools can ensure that your helpdesk is always open, and if you connect your customer support system to your other back-end customer management tools, you'll have the inside track to provide a superior customer experience.
Integrated Systems for Personalized Customer Service Interactions
Messages from prospects or buyers rarely appear in a vacuum. If social media users take the time to ask about a product or pending order, your response will be much more effective if you know who they are, what they're asking about, and other related information.
This is one of the main benefits of connecting your helpdesk with both your social media channels and your back-end sales and customer management systems.
Let's say, for example, that a user who ordered a product from your Instagram store decided to tweet at your brand after receiving an email confirmation that the package is on the way.
With a tool like Gorgias, you can view that user's message history across all channels (including non-social channels like email and chat) in one centralized view, along with data from integrations like Shopify, Klaviyo, and more.
Get the all-in-one eCommerce helpdesk that brands trust on social media, Shopify, and everywhere in between. Get Gorgias by clicking here — and mention "AdLeaks" for two free months!