Understanding Brand Safety Controls
Facebook gives top priority to safety.
They describe the way they detect and take down bad content on the Community Standards page. With over 30,000 employees dedicated to reviewing, more than two million posts, ads and more are reviewed each day. In addition, the AI system detects and removes 95% of bad content before anyone even reports it. Bad content includes fake accounts, spam, terrorist propaganda, nudity, and violence.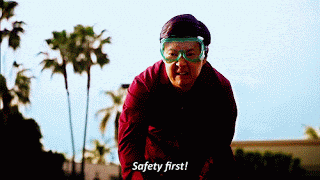 Introducing the inventory filter
Facebook understands that their efforts for protection can sometimes be a nuisance for businesses. Advertisers want control over their ads. This is why Facebook offers choices for where ads may appear in contextual ad placements like Audience Network, in-stream video, and Instant Articles
So today, Facebook is introducing an inventory filter. This is a filter that applies to ads within Instant Articles, Audience Network and Facebook in-stream video. Using this will make it easier for advertisers to control their brand safety profile across different ad placements.
Advertisers can choose from these three options:
Limited inventory offers maximum protection, similar to the opt-in category exclusions available today.
Standard inventory provides moderate protection and is the default choice when placing ads. This is the same as "no category exclusions" today.
Full inventory offers minimal protection so ads are delivered to all eligible content.
Take a look at the screenshot below to understand the difference.
Other features to help manage brand safety:
Conclusion
To sum it up, Facebook wants to ensure that the platform is safe and valuable for both audience and advertisers. In addition, they partnered with other brand safety management companies like Double Verify and Integral Ad Science. Overall, they want to ensure ads are compliant, users are happy and advertisers are continuing to use their platform (and spend money).