Facebook Unveils New Video Service "Watch"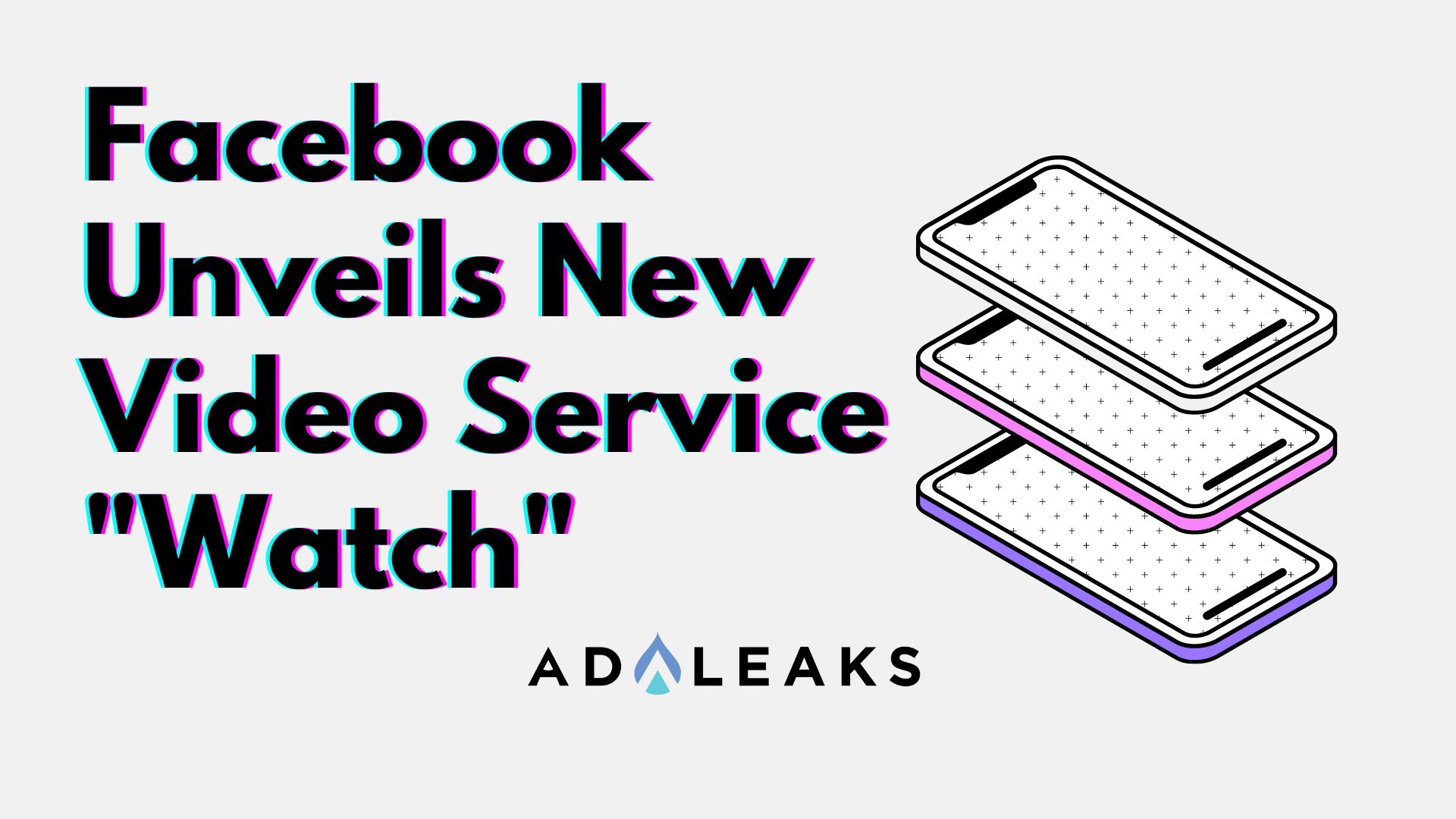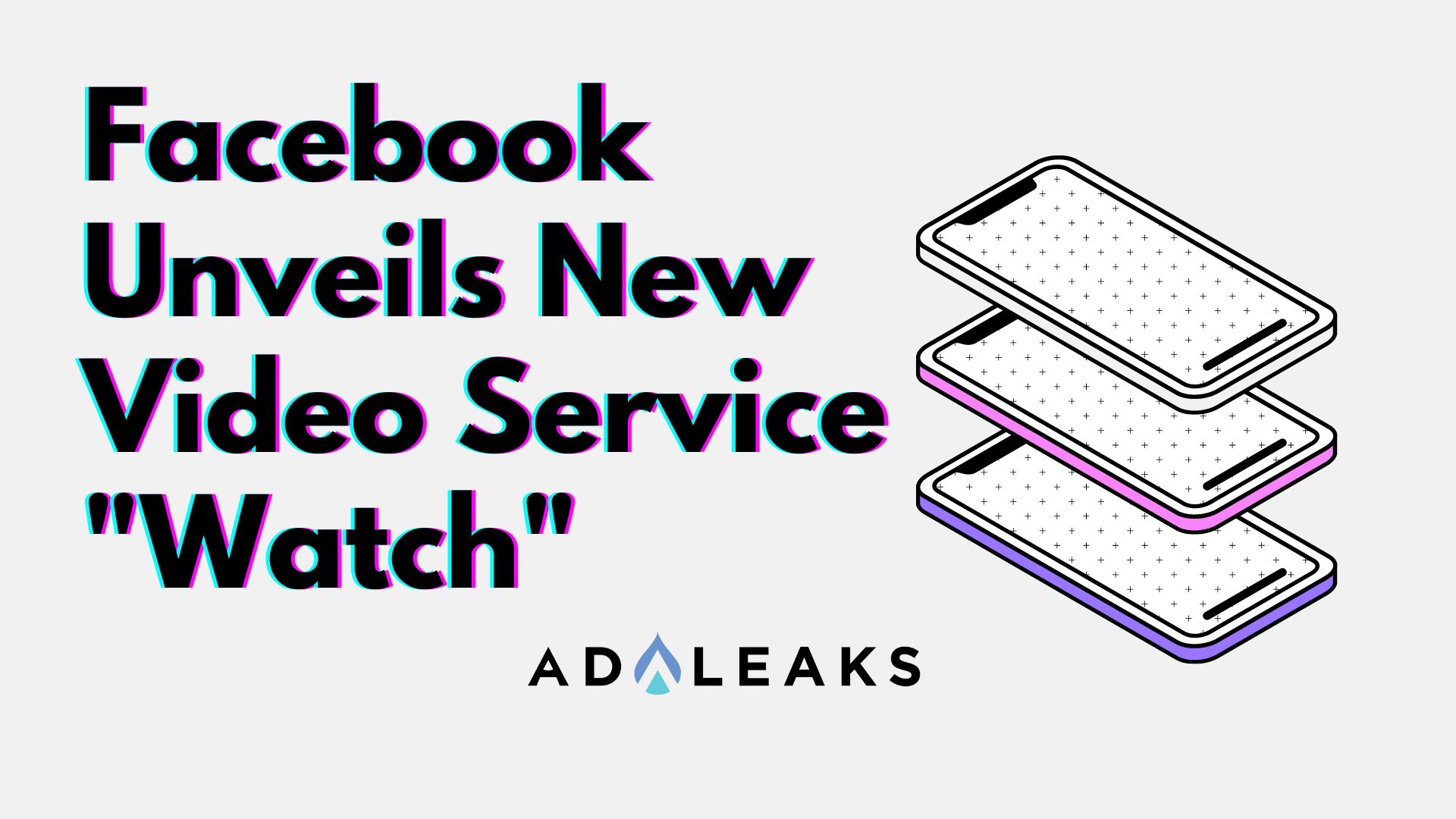 This week, Facebook announced they would begin rolling out a new video service called "Watch". Facebook Watch is a new service that will feature professionally produced shows from several partners including MLB, A&E, Time Inc, & others. "We'll be introducing Watch to a limited group of people in the U.S. and plan to bring the experience to more people soon. Similarly, we'll be opening up shows to a limited group of creators and plan to roll out to all soon." Facebook said.
Video on Facebook has been steadily gaining popularity and has allowed people on the platform to easily connect, spark conversations, and build a community. Previously, videos were only available in the News Feed but as the service gained steam the need for a dedicated place to watch videos grew. Last year Facebook launched the Video Tab in the U.S. to gauge the response. The new feature was so well received that they now want to make it even easier for people to find and watch the shows they love.
The new Facebook Watch Tab will be made up of episodes (live & recorded) that follow a storyline or theme. They will even allow users to comment, react, and connect with other users while viewing.
"Watching a show doesn't have to be passive. It can be a chance to share an experience and bring people together who care about the same things", said Mark Zuckerberg. Some of the shows will even be live, allowing for producers to receive immediate feedback from the user and even increase the chances of virility. Another cool feature with Watch is the ability for users to subscribe to a particular channel and create a "Watchlist" of all their favorites.
This new feature is very similar to YouTube's platform and there will be no service or subscription charges to the user. With those major partners, they already have investors lined up and competitors are starting to take notice. Watch has the potential to make Facebook a more feasible destination for videos and not just a place where people encounter videos by chance in their News Feed.
Not only is this good news for the user, but this announcement is also being very well received by the advertising community. This could significantly increase the numbers of users on Facebook's Platform and will eventually lead to even more opportunities to gain reach in advertisers' campaigns. "Watch is a platform for all creators and publishers to find an audience, build passionate fans, and earn money for their work. We think a wide variety of Facebook shows can be successful. Especially shows that engage fans and community, live shows that connect directly with fans, a show that follows a narrative arc or have a consistent theme, and live events that bring communities together." The new Facebook Watch feature should also significantly increase the time spent on the platform since people will now be looking to Facebook to provide them with free video content. Simply put, this means more ad inventory for us advertisers!
Of course, the videos are required to comply with Facebook's guidelines and rules that state what can be reported as inappropriate. Unfortunately, Facebook did not elaborate on when Watch will become widely available but we're definitely excited about the potential of this new feature and cannot wait to see how advertisers and publishers use Watch to connect with their fans, customers, and community.