Being a successful media buyer or advertiser requires you to learn constantly and adapt! There are so many resources out there for media buyers today. Some resources are worth their weight in gold when you consider the value they provide.  
Our Facebook Ad Buyers Group is hands down one of these golden resources.
Join the group above if you haven't already. If you want us to include you on our FREE weekly newsletter you can sign up by entering your info on our AdLeaks business page. Click Here To Sign Up For Our Weekly Emails.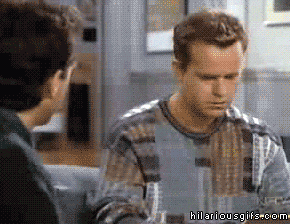 The "search" feature alone in this group will save you countless advertising dollars (not to mention numerous headaches). We will continue to have the FREE Ad Buyers group on Facebook. While this resource is a great start, there was a need for a group that offered more resources.  
A Private Community
AdLeaks offers a paid community for those that are serious about their business in the online advertising industry. Who is it for? Agencies, media buyers, developers, video editors, software providers, and influencers. 
Our Adleaks premium community has addressed the following issues:
The same questions being asked over and over and OVER.

Mountains of GREAT information with almost non-existent search functionality. Talk about a needle in a haystack!

Needing to hire a designer, media buyer or video editor with industry experience but not knowing who was actually good and reliable.

Facebook only showing you a fraction of the group's posts.

Wishing I had a list of recommended tools, courses and more that had been vetted by some of the best marketers in the industry so I knew what was worthwhile.

Wishing there was a centralized location to learn about industry events or meetups in my own local city.
Join Us
AdLeaks is the one stop shop for the online advertising world. Need to ask a question about Facebook Ads and receive a GUARANTEED response from an industry expert? We have you covered!
Need to find an agency or developer with experience in the industry and actual reliable reviews so you know you can depend on them? No problem there, we have a very well connected community.
Want special discounts on conventions, training events, recommended courses and software tools? Want access to exclusive webinars, live streams, Q&As and tutorials for AdLeaks members only? We have compiled the best of the best.
So are you ready to gain access? Click the link below and sign up today. We look forward to seeing you inside!