Instagram Updates Of The Year So Far
In recent years, Instagram has become a widely-used social media app around the globe. Why wouldn't it be? It's social, it's visual, it's fun and of course, it's free. If you want to share photos and videos with your friends or if you want to keep up with your favorite celebrities, Instagram allows you to do these things and more. On top of all of that, Instagram has also become an effective medium for businesses because aside from its popularity, it has features that both consumers and producers can navigate easily.
Since users change interests constantly, so does Instagram. Time after time, Instagram introduces features that range from simple to more complex. Halfway through 2019, here's a look back at the top Instagram Updates of the year.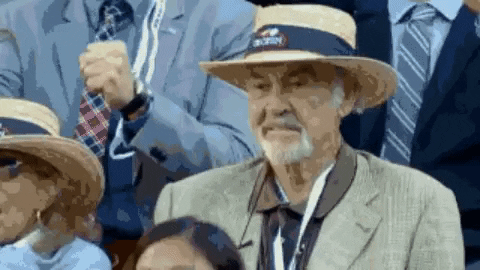 January 2019 Started With A Bang
Instagram Video Scheduling came into light. Doubtlessly the most significant update of the month, this feature allows you to post during peak posting times and befitting time slots. Now if you're running a business, this update is especially a big advantage to you, as it helps in extending what and who you can reach.
Next is the update to stickers. Last year, they introduced question stickers. This year, the Question Sticker became available during live sessions as well. So if you plan on having a little Q&A moment when you go live, this update makes it a lot more interesting and easier for your followers to ask questions and for you to read and answer them. In addition, Instagram introduced the Countdown Clock Sticker. This feature allows you to promote literally any upcoming event in your stories using a real-time countdown clock that you can tailor with your own choice of emojis, color schemes, and texts.
Instagram Updates Of February
This month came with a lot of updates. Let's begin with the biggest one; the IGTV previews. In this update, you can share previews of your IGTV videos in your Instagram feed. This is an excellent innovation for IGTV videos to earn more engagement and exposure. If you are on a mission to attract more viewers for your videos on IGTV, put up minute-long previews in your main feed to tease your audience.
Removal of Self-Harm images. Unfortunately, users post graphic images portraying self-harm. And so, in efforts to stop users from seeing and posting any content that suggests self-harm or suicide, Instagram announced that any image containing graphic content will be removed.
Put in mind that ANY image, whether it has a perfectly good underlying message in the caption, can be erased. So even if you're planning to share an inspirational message with your followers, accompanied by images of your healed scars, that post may or may not be removed.
There have also been testing going on this month which might have been successful throughout the year … or not.
A Little Change This March
During the month of March, online business was booming more than ever. So it's safe to say that the next developing Instagram update was towards shopping. Instagram checkout. Instagram took the lead in the industry by taking shopping to a whole new level of simplicity. Now, users can complete their purchases without actually leaving the app. No more web browsers, no more redirecting, no more lag. All you have to do is identify your name, email, billing, and shipping information and you're good to go. Once you've made your first purchase, Instagram will secure your information for all future purchases.
Shopping made easy as 1, 2, 3.
For another IGTV update, Instagram created a new layout for the standalone app. Since users still stick to watching shorter videos posted on main feeds, Instagram thought that a new layout focusing on the content of videos may interest more users and better the performance of IGTV.
Instagram Updates Rolled Out In April
If you're an advertiser fond of using stories to market, then this update is especially for you. Polling stickers for stories ads emerged early in April. Now, you can interact with your target market better. With this new feature, not only can you make your stories much more animated and fun but you also get to know the preferences of your audience immediately.
The lockout feature started testing this month. Putting a lock on your old username is something you never thought you needed. Say you decided to change your username and then after a week, you decided yet again that you don't want to change it after all… this is where the automatic lock swoops right in, to give you a chance to revert back to your old username easily after changing it. Basically, it is a feature that puts on hold your old username for 2 weeks.
Since there are no official statements from Instagram or Facebook, we are unsure if this feature is going to be carried out.
Bomb Instagram Updates Of May
Let's get started with the new Stickers. Stories have gone through insane updates since it became a part of the platform — and it's actually still developing. This May, Instagram brought Quiz Stickers and Donation Stickers to the table.
First, Quiz Stickers let you ask your followers multiple-choice questions. Once they've chosen their answers, you'd be able to track the results. It is not only useful for personal accounts but for business accounts as well/. You can use it as a fun and creative way to interact with your followers. Second, the Donation Sticker lets users in the US raise money within the app for nonprofit organizations. This socially relevant and is also a creative way to introduce charities in need since Instagram is a highly engaging platform.
In Instagram's continuous effort to make shopping more and more convenient, we have some more updates. So starting in May, influencers, artists, athletes, or celebrities, who are collectively known as "creators," are able to tag the products they're wearing or using so their followers can buy that same item actually without leaving the app. In a more recent update, the businesses whose products are featured by influencers in the posts can run the posts as ads from their business accounts.
And We Are Halfway Through The Year
Last but not least, still in beta testing is the hiding of like counts. Perhaps a big update doesn't always mean adding new characteristics, sometimes it is also removing essential ones. And so for this one, Instagram is seemingly trying to tell users that there's more to a post than its likes. In fact, according to them, the goal of this new feature is for people to worry less about the number of likes and actually focus a bit more on connecting with people. There are no official announcements from the company yet regarding this matter but we will surely hear from them throughout the rest of the year.
More To Come
After all, we're only halfway there. Surely, more and more innovations and developments will roll out. And Instagram updates? They swoop in fast. Who knows what's coming next when this month wraps up? They can be unexpected and they may be updates we never knew we needed.