iOS 14.5 Update: Track Behaviors and Target Audiences with First-Party Data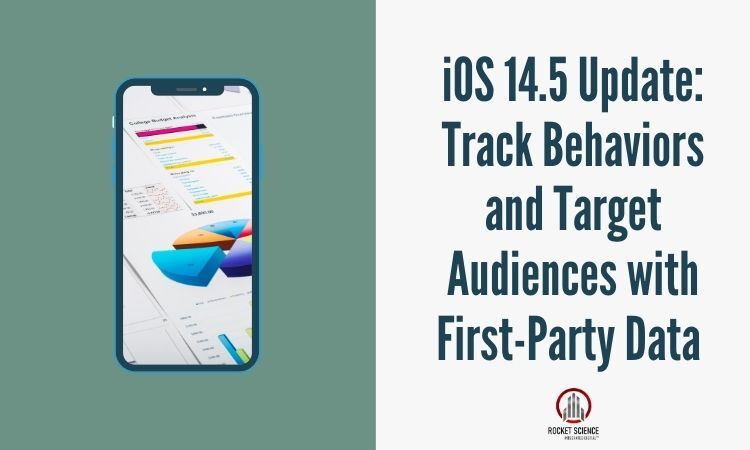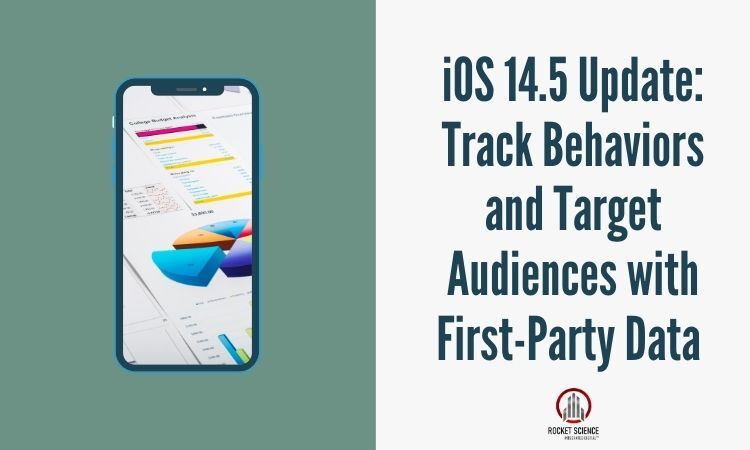 Apple finally rolled out the iOS 14.5 update, which comes with the long-awaited App Tracking Transparency feature that prevents third-party apps from tracking users across the web.
Up to this point, digital ad platforms have succeeded largely because they've been able to track a user's online behavior.
But when apps can't track user behavior, how do advertisers know what ads to show?
The iOS 14.5 Update's Impact on Social Marketing
Ad platforms like Facebook that need to understand what a user is doing off-site will likely see a significant impact on performance as this update rolls out to iPhone users.
For example, Facebook knows what ads to show you on Facebook because they know what you're doing off of Facebook. Limited access to this information means that targeting, optimization, and tracking will get worse on Facebook and other social platforms.
Facebook advertisers should also expect a decrease in the audience for their ads as more users opting out of being tracked. This will lead to a decrease in control over targeting and personalization, resulting in cost inefficiencies as campaigns have fewer audience data to target and optimize delivery towards.
With the loss of third-party cookies and the end to pixel tracking, the future state of digital media will be 100% anonymous.
This might sound like all doom and gloom but there is a better way! You can still track behaviors and create highly targeted audiences using Big Data.
The Future of Targeted Marketing
Rocket Science ID has enterprise-level data tools that were once only accessible to Fortune 500 companies. This is the next generation of targeted marketing using predictive analytics and artificial intelligence.
Our proprietary In Market lead solution gives us keystroke-level access to data on over 250 million people and 50 billion real-time behaviors to deliver the highest quality audiences.
Further, Rocket Science's custom algorithm can track keystroke behavior, URL visits, Google searches, articles read, and more. In other words, you'll know who's in the market for your products or services right now and have the tools to reach them. You can also specify what markets you want data from to get relevant information on your core audience.
With first-party data, you can learn about your audience, create dynamic and personalized user experiences, continue and improve retargeting, and more. Rocket Science provides the preferred one-way Facebook code so that data can be uploaded directly into the platform. In short, first-party data empowers you to continue optimizing delivery, targeting, and personalization.
Because first-party data collected at the point of purchase across billions of URLs, you can continue to use it for targeting. Also, first-party data is not affected by the iOS 14.5 update like Ad platforms or Display networks that track off-site behavior and assisted metrics.
With Rocket Science ID, you're no longer beholden to the iOS 14.5 update, third-party cookies, or a particular platform. First-party data can be used on all the top advertising sites.
In conclusion, if you start transitioning to a first-party data strategy now, you can maintain your marketing efforts beyond the iOS 14.5 update — and access Big Data at a fraction of the cost.