3 Ways to Help Your Agency Prepare for the Cookie Apocalypse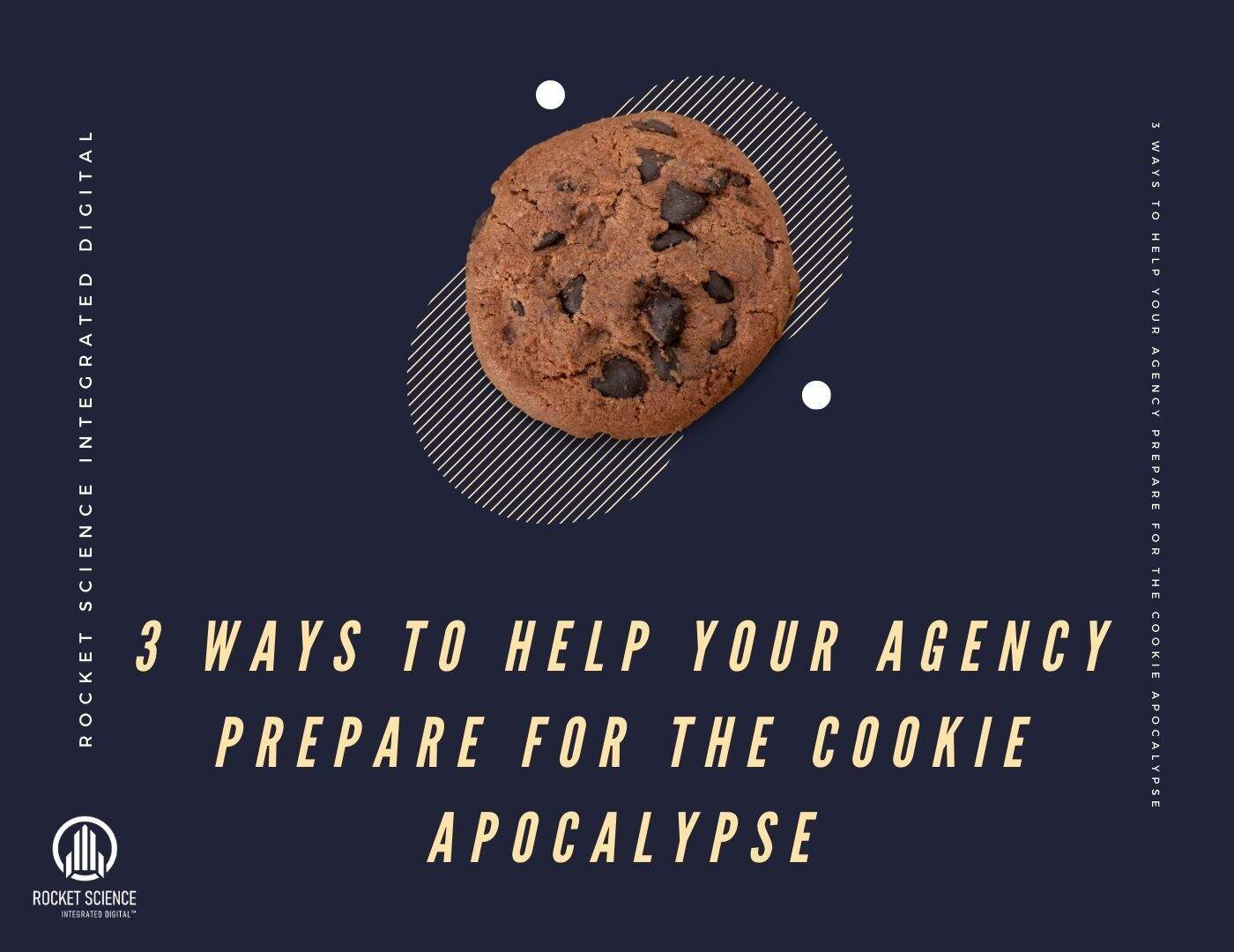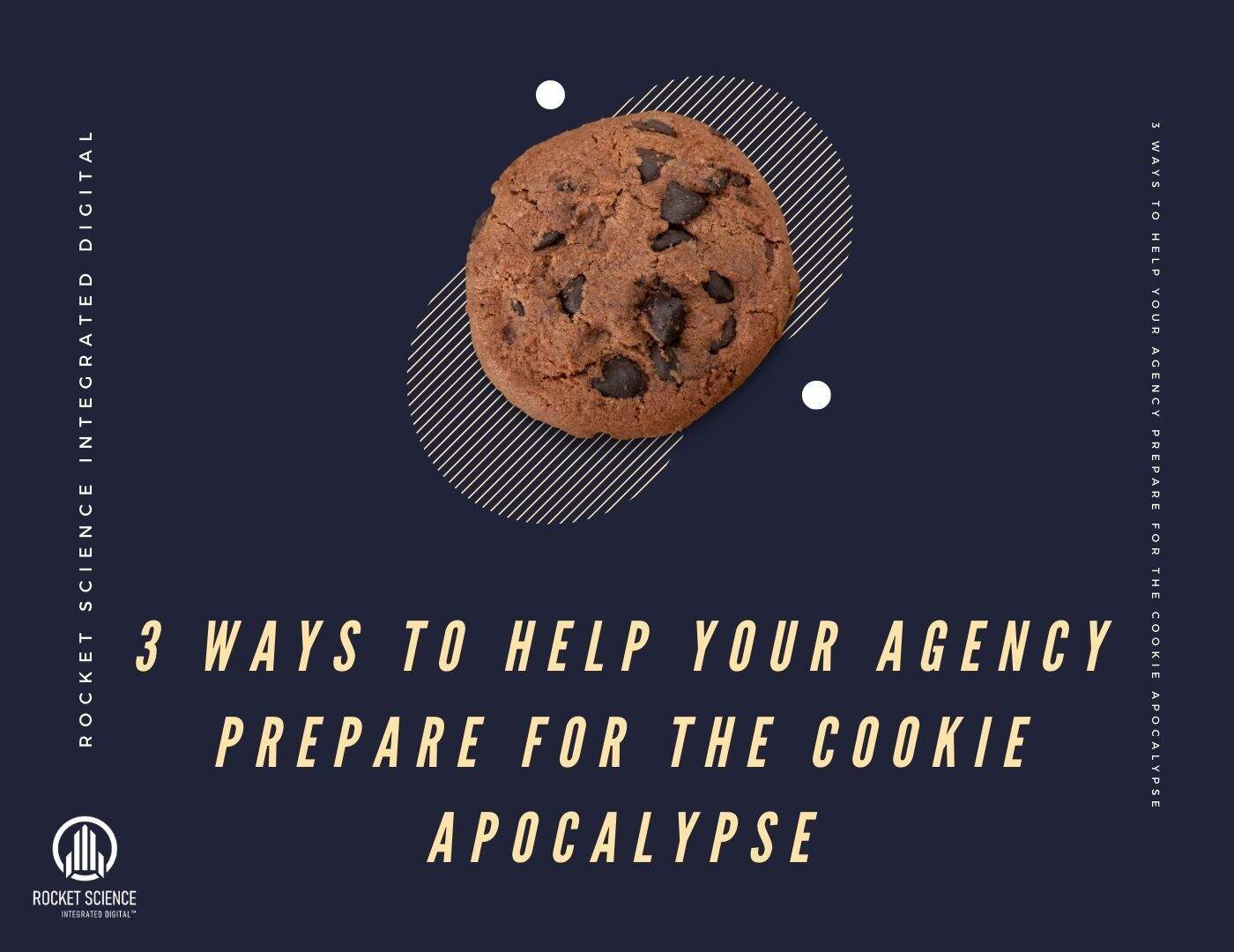 The countdown to the Cookie Apocalypse is real.
Many of our readers probably know already that Chrome browsers will render all third-party cookies obsolete by 2022. This announcement has shaken the ad/MarTech world to its core, and many solutions have less than a year to adapt or go the way of the dinosaur.
We've been researching this issue to help our followers and partners plot a course forward.
There are many implications and far-reaching effects to consider, especially for those who haven't heeded the warning signs that cropped up over the last few years.
Here are three strategies to implement before the cookie apocalypse crumbles your business model.
1. Collect Email Addresses to Ward Off the Cookie Apocalypse
You need to find incentives for customers to give you their email addresses.
Maybe you have a newsletter with must-read content, or a whitepaper on a trending topic, or a coupon. (And who can resist a coupon, right?)
But what if you had a technology that captured all of your web traffic, and delivered the visitors' name, email, address, and phone number to you?
Emails are important for marketers because they're stable cross-device identifiers. Further, their relevance has only grown in recent years.
Just think if you could have an email address and the ability to upload all the relevant data to any social media platform best suited for your campaigns.
A great way to leverage email is to create segments and activate them through solutions like Rocket Science ID's WebCapture Service, which uses Custom Audiences to suppress your existing customers and find net new customers with lookalike modeling.
You can also create Dynamic Audiences from user activity on your site or app for remarketing campaigns. The opportunities are endless!
2. Invest in a First-Party Data Strategy
Now more than ever, you will want to evaluate how your customer data is collected, managed, and activated in media buying. Software that integrates data – especially first-party data – from multiple systems have a stronger chance of surviving the purge of third-party cookies.
With a unified customer database, you can continually track the information you gain about a customer, including active In Market leads dictating customer intent and how well the person responds to personalized marketing messages on particular channels over time.
Meanwhile, regulations like GDPR and CCPA are giving customers more transparency into how you're using their customer data. As these statutes go into effect, having an accessible database with consented data will make your life much easier.
3. Build (or Use) a Next-Generation Identity Graph
Your customers also interact with your brand on social channels and other media you don't own.
To engage them there, you'll need an even sharper customer view. And to get that view, you'll need to augment your data strategy with an identity graph and even more importantly, data you actually OWN.
Unlike existing graphs, this new identity solution would not be anchored by third-party data and cookie syncs. Rather, it would be built largely with first-party data that delivers personalized, high intent customers directly to you.
With Rocket Science Integrated Digital, you can leverage proprietary enterprise-level data programs to build and manage a first-party data strategy. Owning your data is the most effective way to ensure you are in great shape for what's to come.
By collecting and owning your first-party data you can embrace a healthier approach to the next generation of digital marketing….without the cookie apocalypse bringing you down.
Ready to start leveraging your own first-party data for better digital marketing? Click here to join AdLeaks for the most effective ad strategies!