4 Facebook Ads Manager Changes to Expect From iOS 14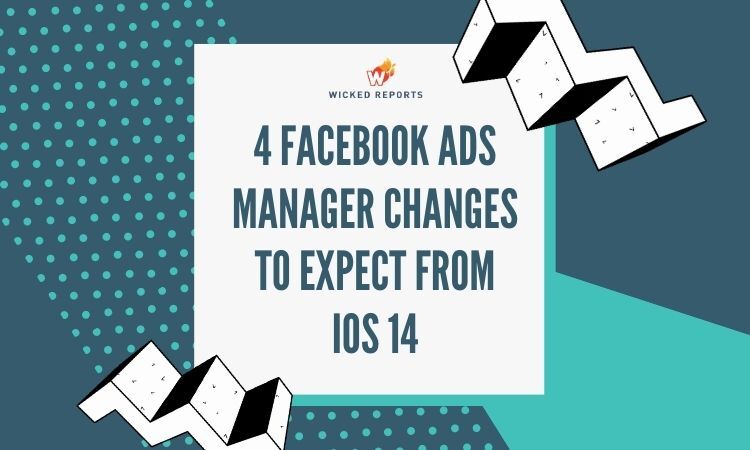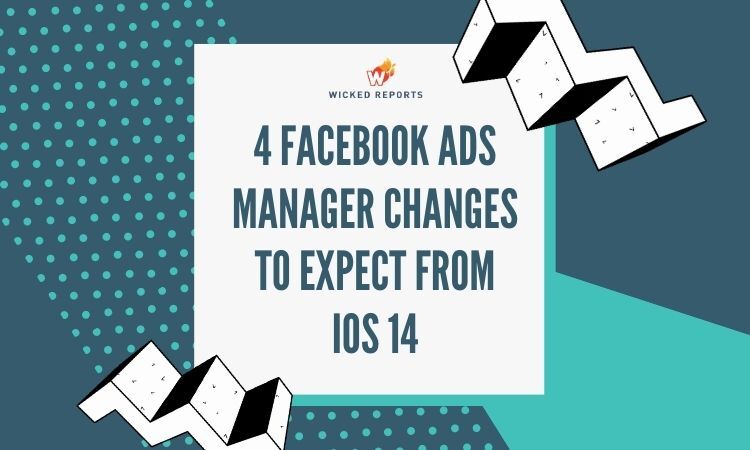 Now that Apple's iOS 14 update has rolled out to users, marketers are navigating Facebook Ads Manager changes and fluctuations in real-time.
If you haven't heard, the iOS 14 update includes a prompt that asks users for permission to track activity in apps and across the web. For marketers and advertisers who run ads on Facebook, for example, this data is crucial for targeting users with relevant ads, keeping campaign costs under control, and much more.
It's worth noting that Facebook isn't the only app that will be affected. Instagram, Snapchat, TikTok, LinkedIn, Pinterest, and any other app that collects user information will also trigger an opt-out prompt.
That said, about 80% of Facebook users are on mobile, and half of them use iOS, and Facebook predicts that most of them will opt out of tracking. So the businesses and marketers who rely on Facebook data — and spent $2.3 billion on ads in 2020 — are concerned. Also, the accuracy of tools like Facebook Ads Manager has been cast into doubt.
How Will These Changes Affect Facebook Ads Manager?
The most notable impact iOS 14 will have on Facebook Ads will be in measuring and reporting on ad performance. 
Facebook has already said that they are incorporating statistical modeling to account for less information from iOS 14 users, but there are other specific changes that marketers should be preparing for already.
1. Measurement & Attribution
Many of the standard attribution windows that Facebook marketers are used to — 28-day click-through, 28-day view-through, and 7-day view-through — will no longer be supported. Other attribution windows will only have partial reporting and won't include all iOS 14 user events.
Breakdowns by age, gender, and placement are also going away, and Facebook's account-level attribution window will be replaced by a new attribution setting that can be accessed during campaign creation at the ad set level.
Finally, as of March 2021, support for automated rules based on attribution windows was replaced by a 7-day default click-through window for non-iOS conversions and the SKAdNetwork window for iOS conversions. The latter is an API that helps advertisers measure campaign success without user-specific data.
2. Ads Manager Changes to Reporting
As mentioned above, less third-party data means that Facebook Ads reporting will be based more on statistical models and algorithms. 
Some estimates say that more than 50% of your conversions won't be reported, and stricter criteria for conversions may reduce accuracy even further. Also, you can expect as much as three days' delay in the reports you do get.
3. Events
Facebook has developed a protocol called Aggregated Event Measurement (AEM) to measure web events from iOS 14 users. Aggregated Event Measurement limits domains to eight conversion events per account, however, and Facebook has confirmed that all events are reported. 
To set up web event configurations and use conversion events for ad optimization, you'll need to verify your domains, choose and configure the events that the AEM protocol will process, set up a conversion optimization or value optimization campaign in Ads Manager, and select a single domain for conversion tracking.
4. Targeting
Facebook's ecosystem of targeted ads will also be impacted by Apple's new protocol. When users opt-out of tracking, advertisers will see smaller Custom Audiences from apps and even website visits.
In a response to the iOS 14 changes, Facebook said that its "ability to deliver targeted ads on iOS 14 will be limited," and "because of advertisers' reduced ability to accurately target and measure their campaigns, app developers and publishers should expect lower CPMs on Audience Network and likely other ad networks on iOS."
In other words, retargeting will be less effective, and personalized ads will be less likely to reach the right users.
ONE MORE THING: Facebook Analytics Signs Off
While not directly related to iOS 14, Facebook announced that it is retiring Facebook Analytics on June 30, 2021.
Users will still have access to data and insights through tools like Ads Manager, Facebook Business Suite, and Events Manager, but Facebook's dedicated reporting tool will disappear in just a few short weeks.
And if you're moving from Facebook Analytics to a more comprehensive and valuable reporting solution, you'll need to pull all of your data before the end of June or risk losing it forever.
Facebook Ads are changing, but there are opportunities for your business in the iOS 14 chaos. For more information, check out Wicked Reports' recent webinar on Demystifying iOS Updates. 
And to see how Wicked Reports' Smart Attribution can help your business, click here for a demo.