Getting to Know Snapchat Ads (Part 1)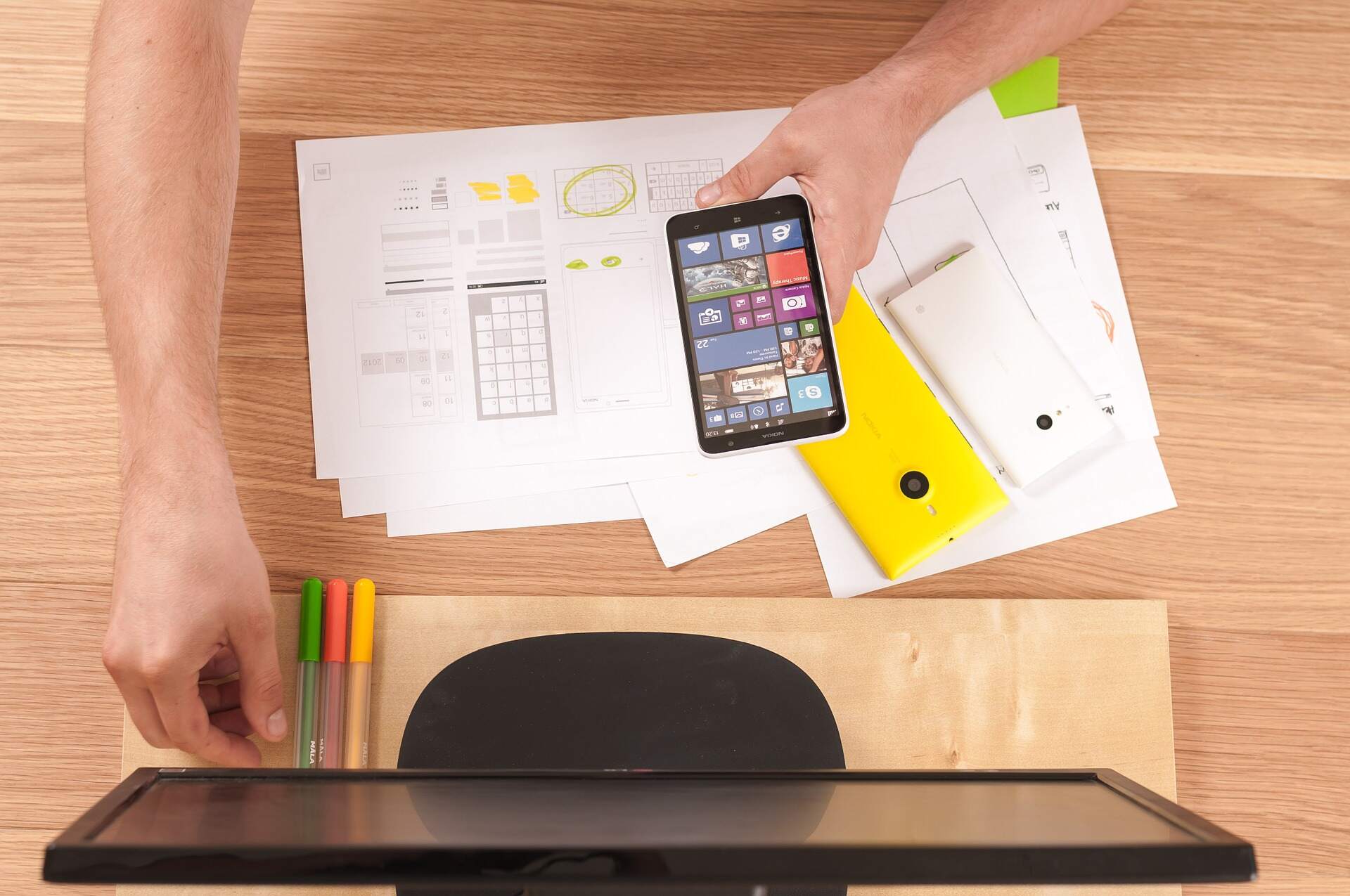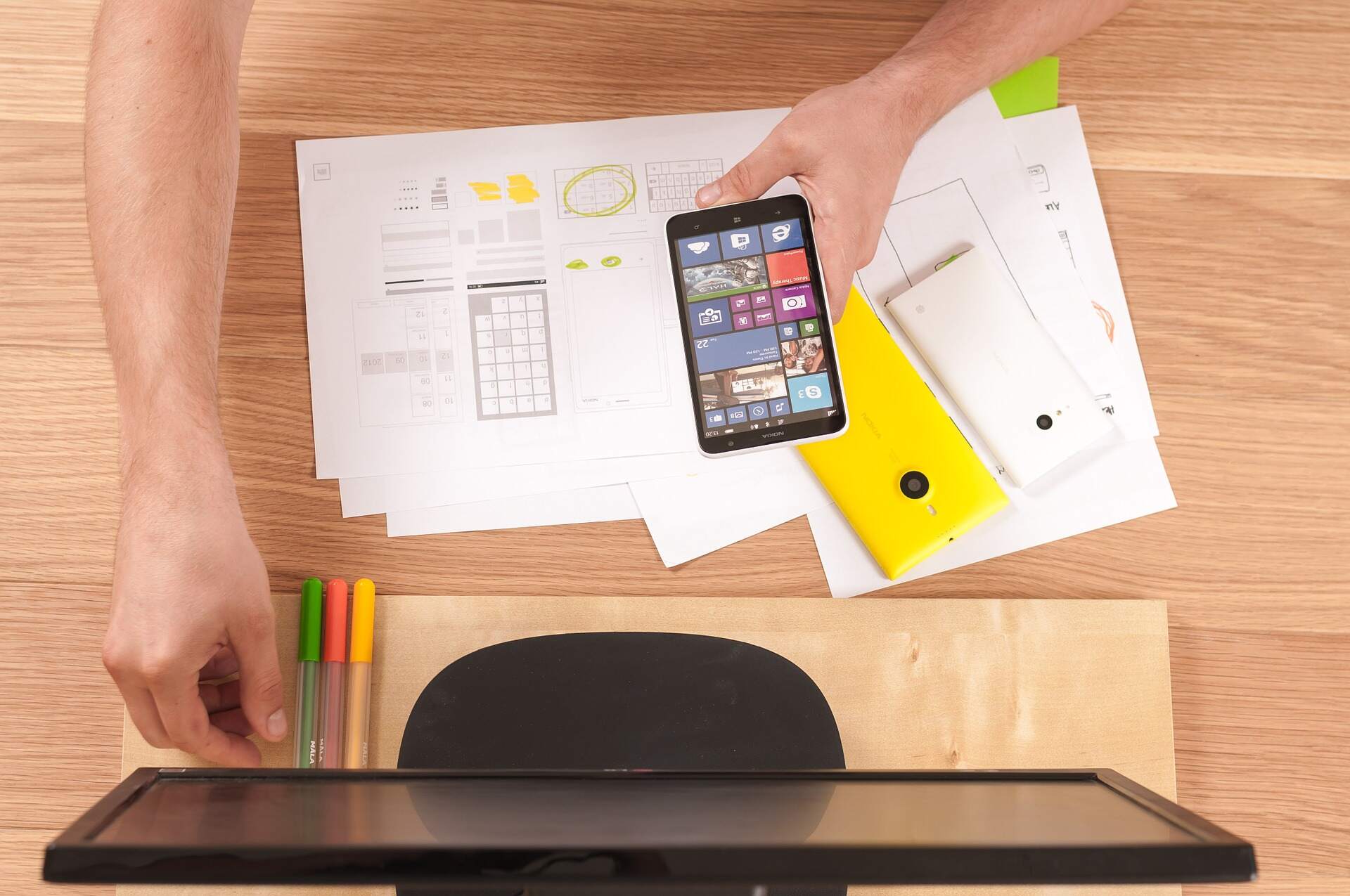 So you want to get started on Snapchat Ads…
You have a younger audience, you're ready to diversify beyond Facebook and Google Ads, and you think Snapchat is a platform that could work well for you.
The thought of learning a platform from scratch, however, can be overwhelming. Is it going to be worth it? Can you plow through the basics and just get started?
Yes you can! (But read this first.)
Where to Start: Snapchat Ads Manager
Ads Manager describes itself as a self-serve platform where you create, update, and view the performance of all campaigns, ad sets, and ads.
Think of Snapchat's Ads Manager as a restaurant with a self-serve menu.
It offers a range of food choices; Salads, Meat, Carbs, etc. And under each category, you can get various dressings and extras. Using these options you can produce something that should give you a delicious meal (i.e. conversions).
Snapchat has extended its menu over the years to help satisfy its advertisers. If you want a Michelin-star menu, you will have to set up your own platform, but it won't reach the masses.
In order to set up your Ads Manager you need two things:
Log into Ads Manager and establish the Business (includes business details and payment method). Then you can start advertising. This requires setting up an Ad Account.
Setting Up an Ad Account
This is where you'll manage your various campaigns, add other members and managers, and create multiple accounts.
Start by filling in your account details (and be aware that you cannot change any of the following once it's set up):
Account Type
Billing Type
Currency
Time Zone
Start Advertising
You've done all the leg work and now you can start the fun stuff.
But where do you start? First, you'll need to choose between Instant Create and Advanced Create.
We've listed the features you'll find in each category below so you can make an informed decision.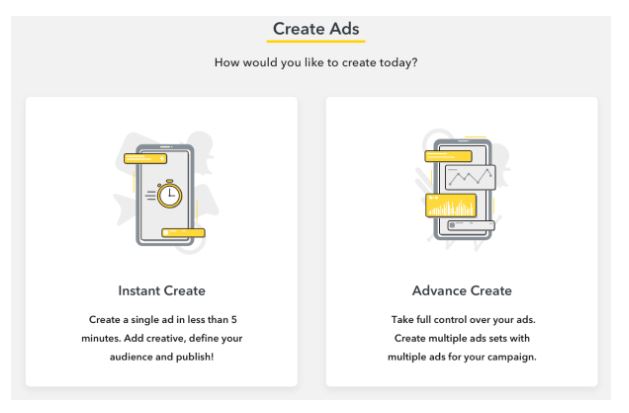 Instant Create
A quick ad to set up but with only one format
Only a limited choice of advertising objectives; like website visits, app visits, etc.
Input some ad information like Brand Name, Call to Action, etc.
Demographic targeting options
Advanced Create
Broader range of targeting options
Larger number of advertising objectives are available, including:

Conversions
Video Views
Engagement
Branding
Lots of others
At the ad set level, you can decide on:
Placements
Devices
Demographics
Audiences
Delivery
Devices
Tracking Your Snapchat Ads
Like other social platforms, Snapchat offers a tracking pixel that helps you quantify your ads' performance. The pixel is a piece of code that allows you, the advertiser, to see the actions Snapchat users are taking on your website or landing page.
Once someone has been exposed to an ad, you can track 'events' related to it. This includes metrics like ROAS, and actions like pageviews or users who added items to a cart.
You can generate your tracking pixel in Ads Manager. Install it and implement it on your website.
Even though Snapchat is mobile-only, the pixel allows the advertiser to track conversions made on desktop or other devices. Knowing the actions the users take on your site allows you to tailor future ads to your audience.
You can only use one Pixel ID per ad account. And remember that the post-swipe attribution window is 28 days, while the post-view attribution window is just one day, which will be a factor in your reporting.
Pro Tips for Snapchat Ads
Include subtitles on every video. Snapchatters are watchers, not listeners, and captions will help get your message across.
Take advantage of predefined audiences. These are wide-ranging and include categories like Lifestyle, Shoppers, Viewers, and more.
Check out part two (coming soon!) to learn about the types of ads on Snapchat, along with more tips, tricks, and hacks.
And for more exclusive digital marketing secrets right now, click here to Join AdLeaks!