5 Top Automation Tools For Savvy Digital Marketers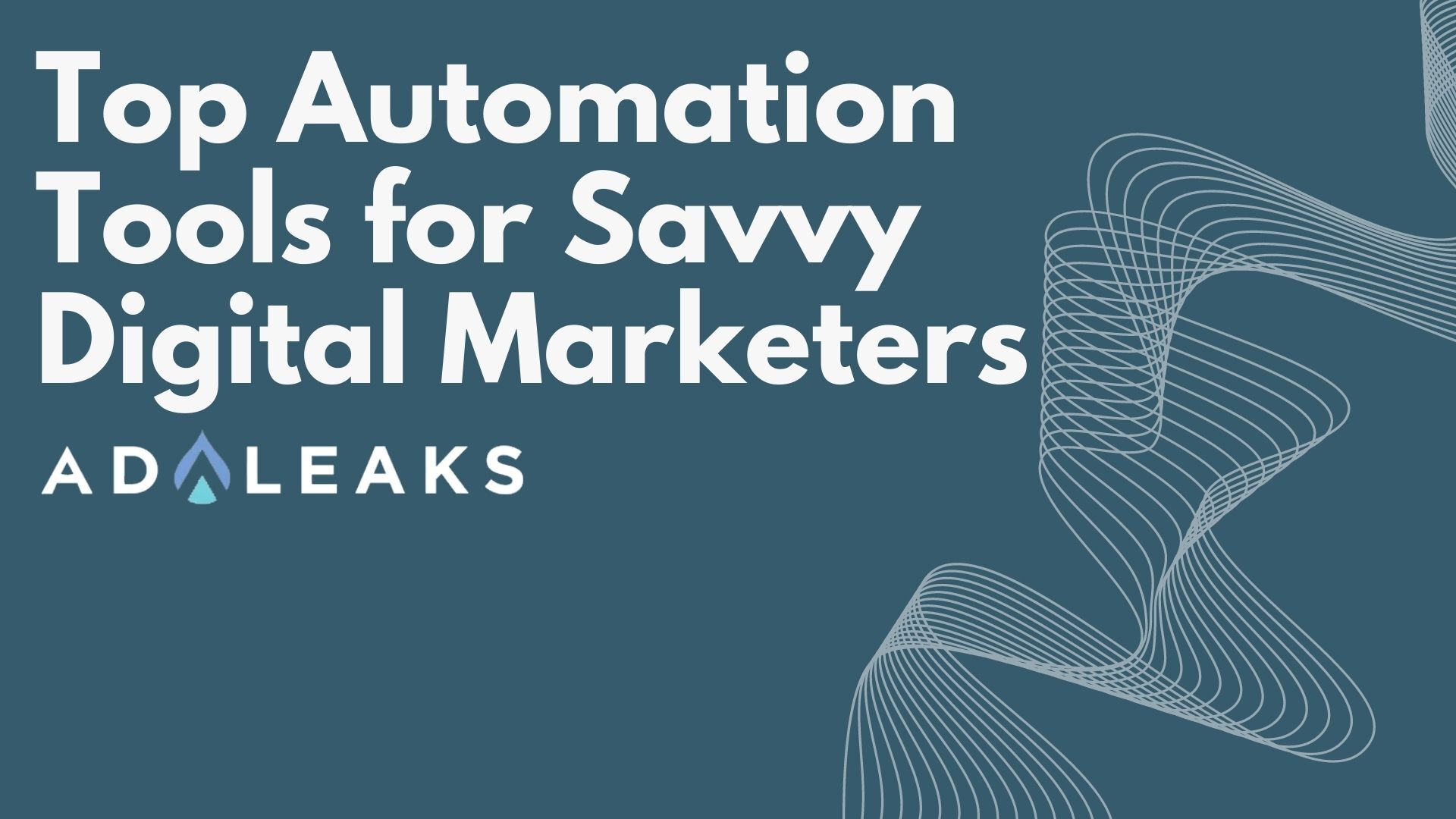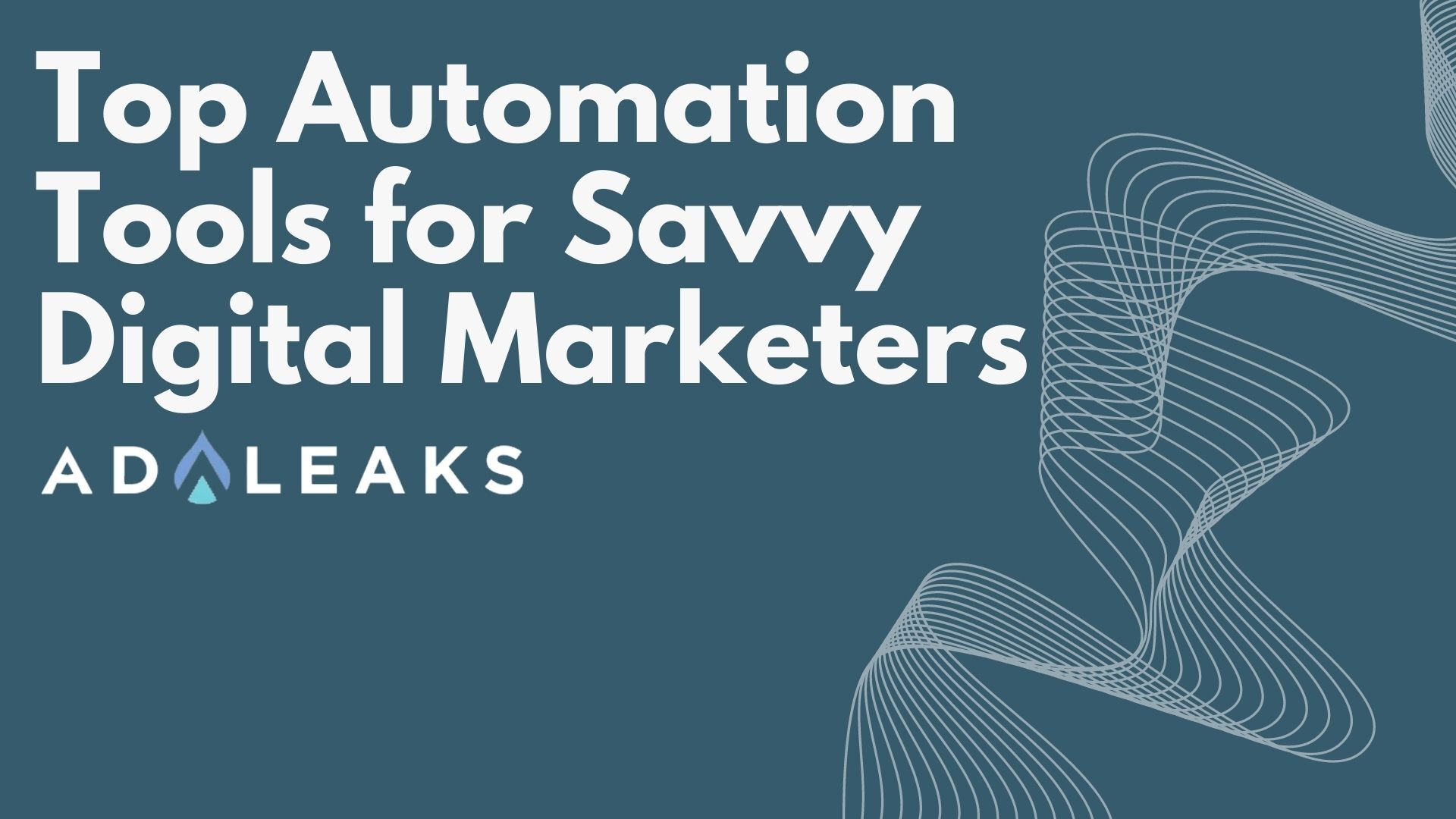 It doesn't matter if you're a solo media buyer or running an agency — automation tools are a must! They can help with everything from improving customer satisfaction to maintaining compliance and scaling.
Of course, we haven't even mentioned the savings, both in capital and in time spent, that these automation tools can provide as you move forward. They can also improve efficiency across your teams and reduce costly human errors.
1. Revealbot
If Facebook Ads are your niche and you don't have Revealbot, your advertising game plan needs an update.
Revealbot provides advanced automation for your Facebook ads. It also makes ad management more effective, which is a great way to improve your ROAS. Revealbot can be used with Google Ads and Snapchat Ads too.
How Does it Work?
Revealbot automates campaigns by:

Pausing underperforming ads
Rotating and testing ad creatives
Scaling your best performing ad sets
Learning strategies or implementing your own

Launch various ads in a single workflow and keep social proof
Apply POP recommendations on the page
Analyze the effectiveness of campaigns and stay up to date
How Much Does it Cost?
Depending on whether you go for monthly or annual, it is $83 or $99, but it's well worth the investment.
2. CartLoop
Cartloop provides automated conversation text/SMS messaging. They specialize in abandoned cart recovery.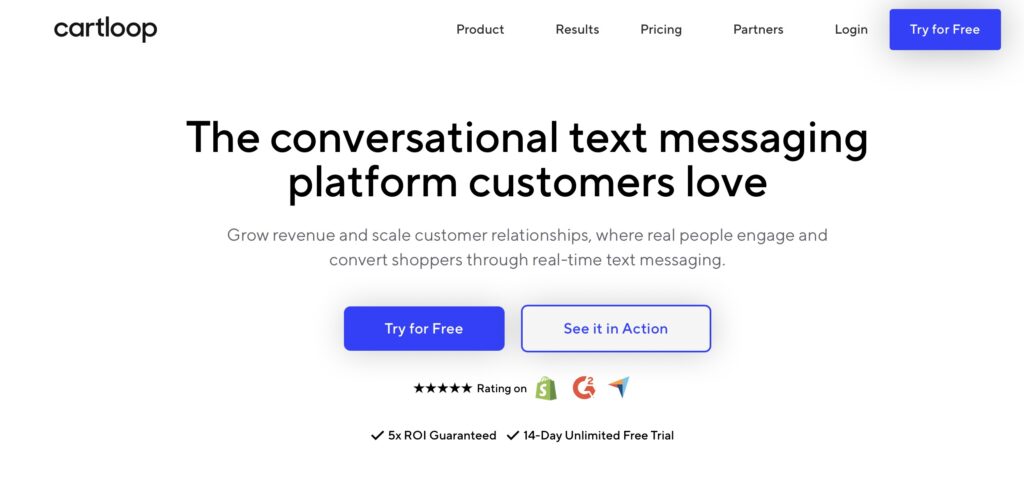 Key Features
Collects phone numbers through Shopify integration
Uses real people to message churned shoppers
Gathers data to understand the churn
AI provides recommendations to customers
What Does it Cost?
There is a $0 option but CartLoop takes 10% of revenue. A $49 per month option with CartLoop taking 7% revenue and a $299 per month option with CartLoop taking 3.5% revenue.
CartLoop is also TCPA and GDPR compliant.
3. Chatfuel
If you are looking for a no-code chatbot, Chatfuel might just be the solution for you! This platform allows you to build a bot in a few hours and start automating your marketing, lead generation, and customer support.
How Does This Help?
Helps to prevent the loss of customers to the competition with 24/7 bot support
Engages with leads, and qualifies them
Reduces the cost of leads
Sends prospects from ads to a conversation rather than a landing page
Performs a site audit to show issues and improve optimization
Much, much more!
Are These Automation Tools Within Your Price Range?
In this case, there is a free option. There's also a $15 per month Pro option. Notable brands include Lego, Nissan, Netflix, Visa and many others.
4. PushEngage
PushEngage is one of the best web push notification automation tools available.
Features
Triggered Notifications, that are delivered to the right person at the right time
Dynamic segmentation to target subscribers
Automatic drip campaigns
Promote time sensitive offers
Abandoned cart push notifications
Send personalized notifications
Plans and Other Information
PushEngage offers a free option, Business pricing for $9 per month, and Premium pricing for $29 per month. If you need some personalized options, there is also an Enterprise plan.
5. Molo9
Molo9 is a custom-built AI-powered recommendation engine. All you have to do is provide Molo9 with some information and set up your goals to start seeing improvements.

Key Features
A marketing recommendation engine
A library of checklists briefs and workbooks
Project management portal
Works with a variety of business models
Molo9 Pricing
Molo9 offers a Launch option for a one-time payment of $127. There is also an Accelerate option $297 per month and a "Blitz-Scale" for $3,027 per month.
Final Thoughts on Automation Tools for Digital Marketers
These automation tools can provide a variety of different opportunities for your digital marketing. The one you choose will depend on your current and future needs.
That said, any of the tools above can save you money, time, and resources, freeing you up for more important marketing tasks.
NOTE: This post contains affiliate links. AdLeaks earns a commission from purchases made through affiliate links on our site.
To take advantage of more deals and get exclusive digital marketing secrets, click here to Join AdLeaks now!