Marketing and Advertising: What They Are & How They're Different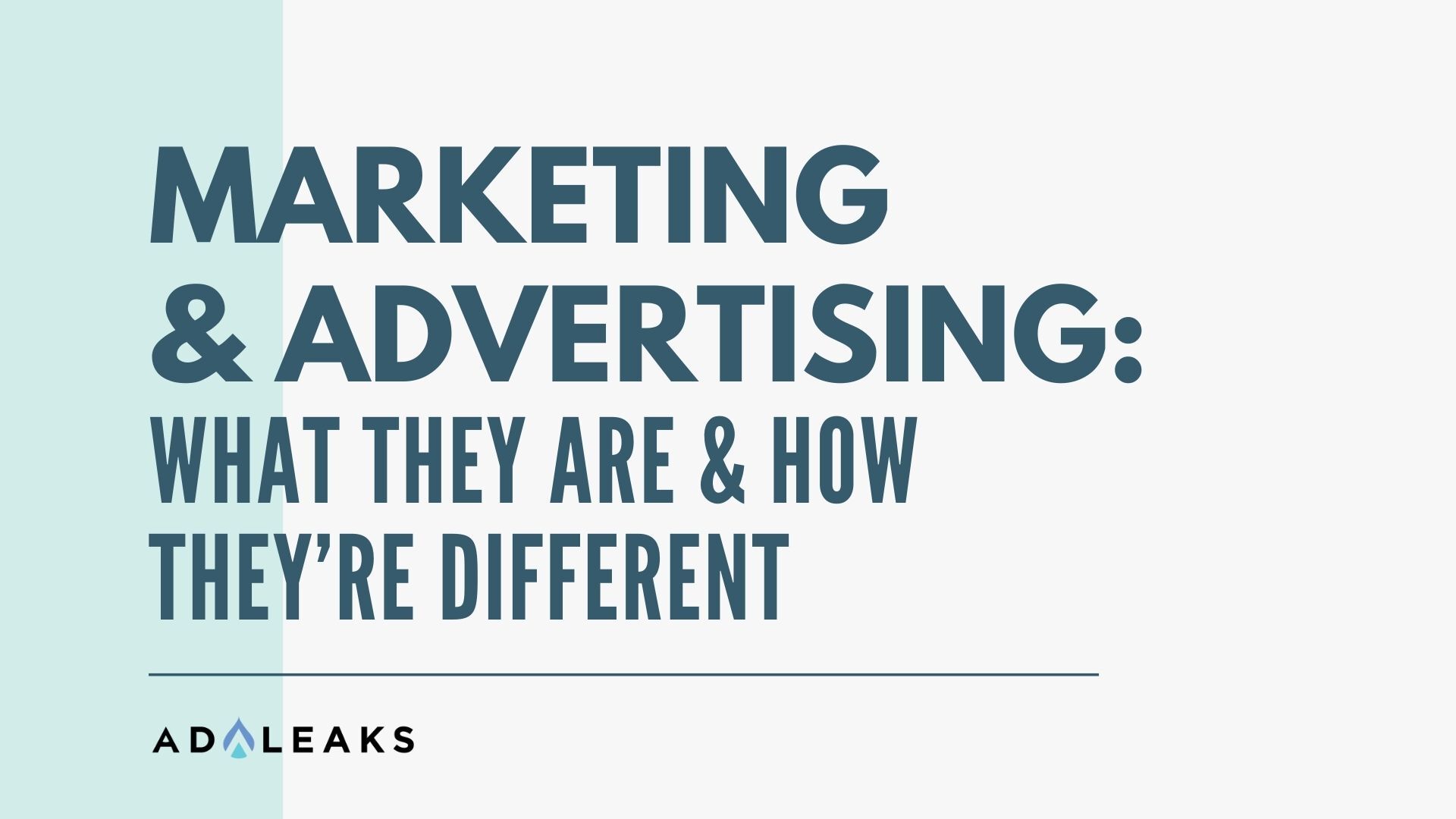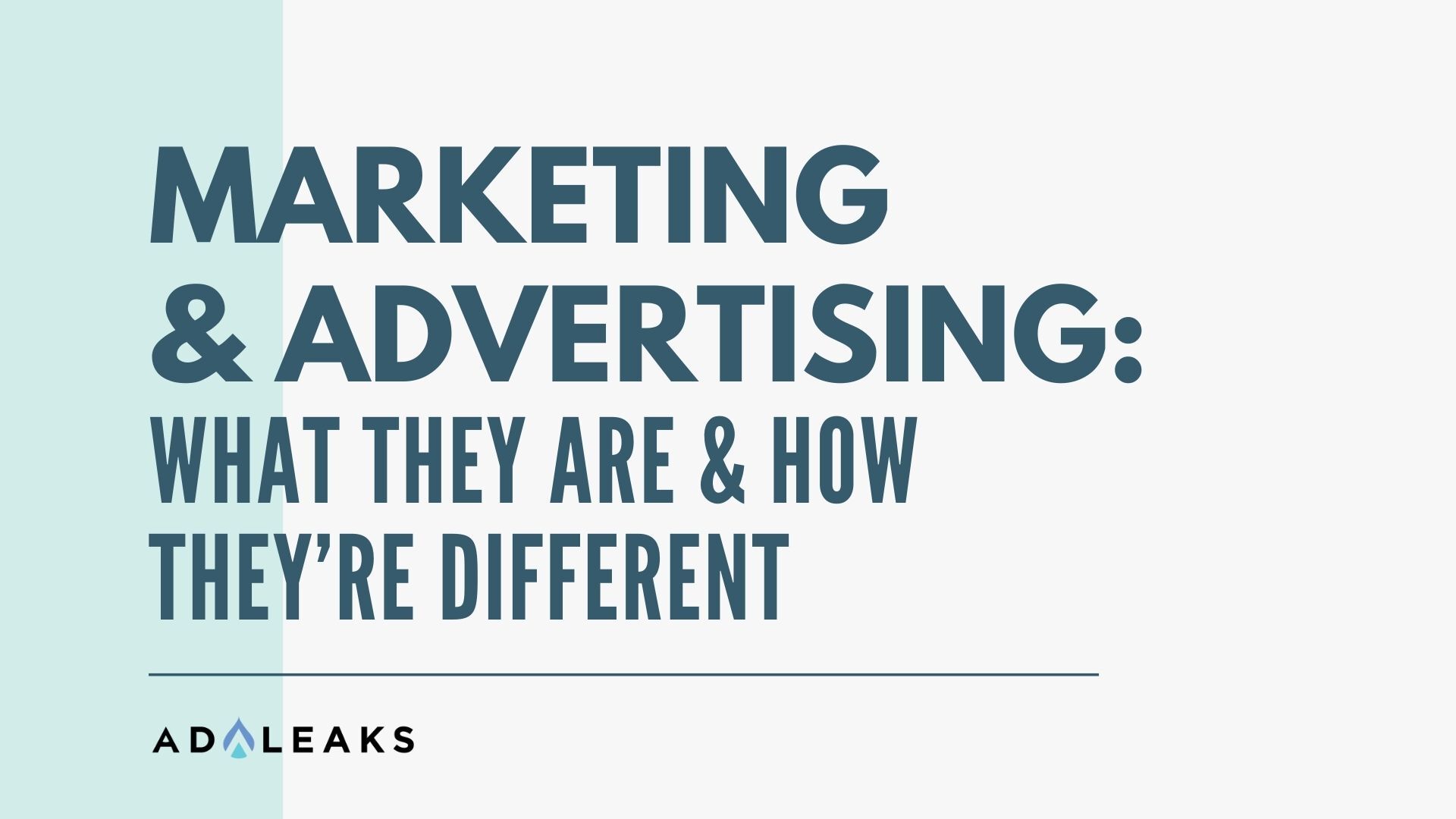 So you have a great business, or business idea, that you're sure will succeed if it gets noticed in the marketplace. And you might be right! Maybe it's just what people need.
But if you don't have the skills to reach the right people and sell it to them, your great idea will have no success.
If you are looking to understand the basics of marketing and advertising, or remind yourself why you got into this field in the first place, there is something for everyone here. But there are a lot of pieces to this pie, so we have quite a few things to cover!
And of course, different people are in different phases of marketing — you don't have to work in every field or specialty to be a marketer or advertiser.
5 Components of Marketing and Advertising
1. Product/Service Development
Product or service development involves bringing a product from the initial concept through the design process to development and sales. If you're focused on marketing and advertising, identifying your target market early on is crucial to the process.
According to usertesting.com, there will be a need for interconnectivity between different products within a given brand's own ecosystem moving forward to maintain consistency for your audience. Marketing external or client products will need to be aware of this need as well.
2. Marketing and Advertising Research
Market research encompasses various techniques for gathering information about your target market. In order to develop and expand its range of products, for example, businesses often ask for customer feedback.
Further, even though market research technology is becoming more intuitive and easy to use, apps and analytics won't replace human interactions anytime soon. Instead, they will continue to work hand in hand to gather better quality data.
3. Product Distribution
This requires a knowledge of which channels you will use to distribute your product effectively.
It is also important to understand the complexities of shipping and delivery when you're developing marketing and advertising campaigns. Since the U.K. left the EU, for example, shipping to the EU and vice versa has become significantly more complex.
Also, green logistics and sustainability are both here to stay. In the United States, distributors need to demonstrate carbon footprint reduction measures. Regulations like California's WAIRE program require distributors to pay emission-based fees.
4. Customer Support
Customer support is increasingly important to marketing and advertising in the eCommerce space, as it provides brands with a way to stand out from the crowd and improve customer relationships, generate testimonials and user-generated content (UGC), and much more.
Even though prospects and buyers contact customer support for help, you can use it to generate curiosity, build trust, and learn more about your audience.
After all, good customer service is what turns customers into fans, which pays off in good reviews, more sales, and broader reach.
5. Sales Strategy
In spite of what you may have heard, sales and advertising have significant differences. More often than not, sales are more personal. Sales reps cultivate relationships with customers, answer questions, and provide specific information about a product or service.
According to the Digital Sales Institute, exceptional salespeople have moved beyond finding problems and applying solutions for their customers. Instead, the focus has shifted to understanding the goals and desired results for the business and working together to achieve those aims.
In other words, buyers are looking for suppliers that will drive their success and be loyal to them!
Advertising vs. Marketing
While marketing is an all-encompassing term for highlighting a product, service, or brand, advertising typically refers only to using paid channels for promotion. This is where you get the product or service out there and make it known to the public.
Digital advertising can involve anything and everything from SEO, to social media, to content marketing to influencer outreach. The list is endless.
Some of the major trends in digital advertising at the moment include video, AI, programmatic advertising, and conversational marketing, just to name a few.
Final Thoughts
Whatever stage you are at in your marketing journey, AdLeaks has something for every facet of it. Whether you are a dropshipper, a product developer, an ad buyer, or you need advice on sourcing products from China, AdLeaks has it all!
AdLeaks is also the best community anywhere for digital marketers and advertisers. Members also get access to multiple deals on the best tools for your company. Click here to Join AdLeaks now!