5 Survey Tools to Find Out What Your Audience Thinks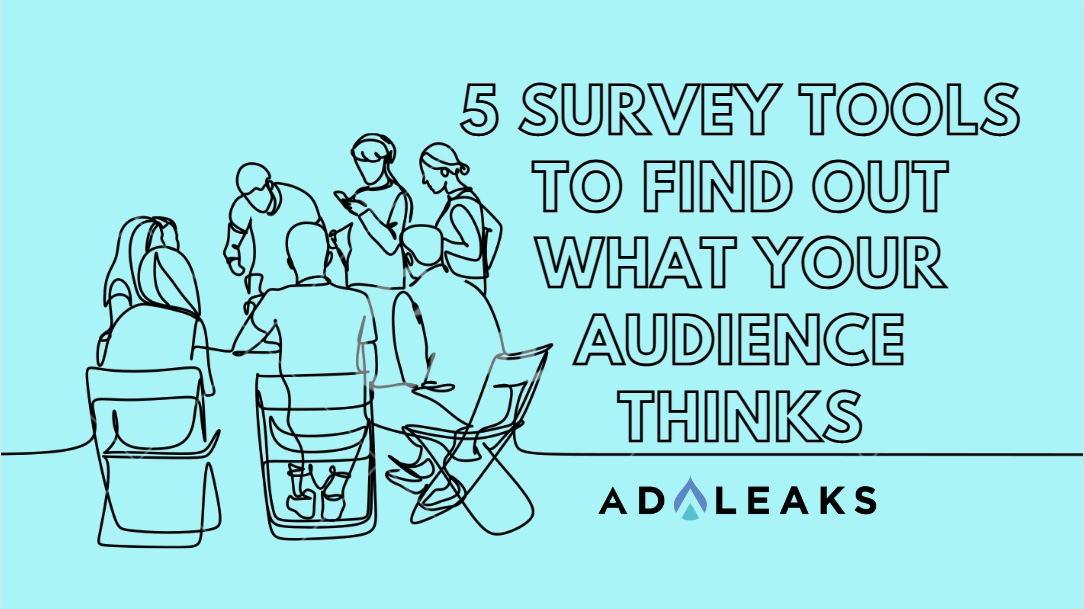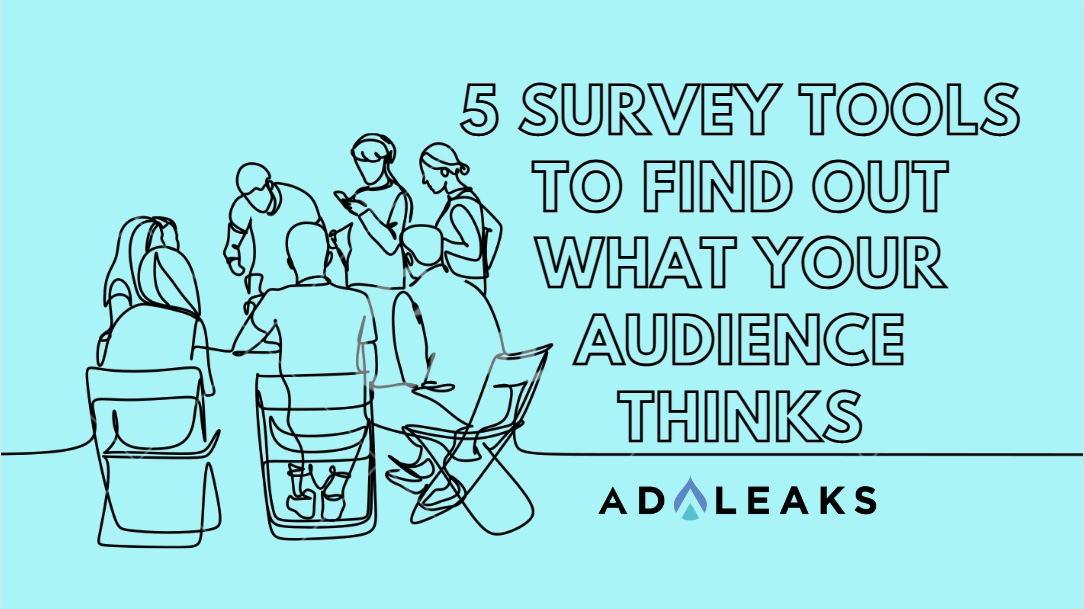 Do you know what your buyers are thinking? Your social media audience? Your closest friends and relatives?
Survey tools can help you find out. (Well, at least with the first two.)
We've collected five survey tools that you can start using right now to collect information that will inform your ad strategy, your content creation, and maybe even your company's future.
1. Google Forms
Google Forms is one of the most commonly used survey tools, and there are a few reasons for that.
The first is that it's free — it's included as one of Google's suite of Workspace apps, just like Docs and Sheets. And Google Forms integrates with other systems as easily as Gmail and other Google tools.
Second, it's wildly easy to use. Creating questions and answers is as quick and intuitive as creating a document or spreadsheet. Results populate in real-time and are accessible from any device.

Google Forms is highly customizable, although (again like documents and spreadsheets) what you get out of it will depend on what you put in.
If you're creating a survey to get feedback from clients or prospects, for example, you'll need to spend some time on design details and getting your questions just right.
2. Typeform
Typeform is another popular survey tool, and it's a great choice for marketers and sellers to engage audiences and solicit valuable feedback.
Typeform also takes thoughtful design to the next level with built-in photo and video libraries and custom layouts and themes, including the option to integrate your brand colors and imagery within the platform's sleek interface. Free plans are available, as is tiered pricing depending on the number of responses you expect to get.

Further, the platform uses conditional logic and a visual survey builder so that you can ask the right follow-up questions and skip any that aren't relevant to the respondent. This can make the survey itself seem more conversational and less robotic.
3. SurveyMonkey
SurveyMonkey is another effective and widely-used survey tool, with a corporate client list that includes Adobe, Verizon, and Johnson & Johnson.
SurveyMonkey provides more than 250 sample survey templates that are both pre-designed and pre-loaded with sample questions according to industry and survey type. 
And the platform also provides a suite of response analysis features, including filters, charts, graphs, statistical significance calculations, sentiment analysis, and more.

SurveyMonkey also offers a free plan that allows a single user to send unlimited surveys, but caps questions at 10 and limits the number of responses. Paid plans increase the number of users on the account, add features like shared libraries and expedited support, and increase the number of potential responses.
4. Jotform
Jotform offers many of the same features and functions as the tools above, as well as a few points of interest that might make it a better fit for your business.
In addition to the form builders and survey powers in the platform, Jotform can be used to automate workflows and collect payments without leaving the form itself.

These extra capabilities are backed by hundreds of integration options, including payment processors like PayPal, Venmo, Stripe, Apple Pay,  Google Pay, and more.
5. Formstack
Not just a survey tool but a "workplace productivity platform," Formstack is designed to balance agility with the needs of corporate workflows.
Their features reflect this workforce-first mindset and include a ​​100% native Salesforce form builder and integrations with Microsoft, Zapier, and Google Sheets.

Formstack also offers secure eSignatures that meet rigorous industry standards, including FDA and HIPAA compliance.
For exclusive marketing tips and discounts on dozens of premium tools, click here to join the AdLeaks community!